Most people entering the cryptocurrency industry intend to invest in coins and earn handsome returns, since the cryptocurrency space offers better ROI than traditional investment options. Therefore, investors are continually on the lookout for crypto projects, like TRON (TRX), Aave (AAVE), and Snowfall Protocol with huge market potential. However, like in every other fair market, there is bound to be gainers and losers that rise and fall in accordance with the forces of market demands. The top performers head the pack on the basis of the value they provide to users and investors. Let's take a look at some of them: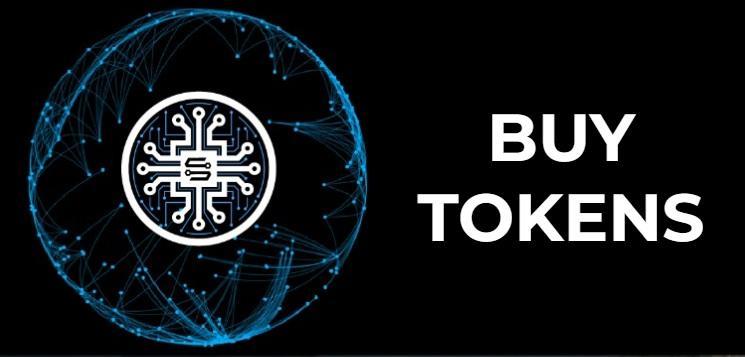 TRON
Launched in 2017 by Justin Sun, TRON is a blockchain-based operating system that allows users to share media contents and create decentralized applications. TRON's objective is to provide a custom blockchain system that is stable, practical, scalable, safe, and effective. The central architecture of TRON includes the core, storage and application layers. Smart contracts, consensus and account management, are central modules in TRON's core layer. TRON uses the delegated proof-of-stake (DPoS) as its consensus mechanism. TRON allows software developers to create applications that can be hosted on the TRON platform.2. The governance token of the TRON is TRX or Tronix. Participants utilize the TRX token to pay for services on the platform. Like other cryptocurrency platforms, the TRX was sold at $0.0019 during its presale, raising $70 million and returning over 15,000%.
Aave
Aave is a popular cryptocurrency within the DeFi ecosystem. Aave is a non-custodial open-source protocol that allows for lending and borrowing assets. Aave allows users to borrow and lend real-world assets (RWAs) and cryptocurrencies without having need for centralized intermediaries. When users borrow, they pay interests; when they lend, they earn interest. Aave was initially built on the Ethereum network, but it has since expanded to other blockchains, including Harmony, Fantom, and Avalanche.
Aave protocol uses a decentralized autonomous organization, also known as DAO. This means that Aave is governed and operated by persons holding the governance token AAVE. AAVE, the native token of the Aave platform, is used for various purposes, including serving as collateral for taking loans and paying loan charges. The token is also used to vote on issues pertaining to the Aave protocol.
The AAVE token was sold at $1.84 during its ICO in 2017 and returned over 35,000% at its peak.
In all these, the Snowfall Protocol (SNW) is among the fastest rising cryptocurrencies currently, and is set to eclipse the above-mentioned coins in terms of capital growth.
Snowfall Protocol (SNW)
The Snowfall Protocol is a foremost crypto platform that addresses the interoperability challenges of blockchain and decentralized platforms. Snowfall Protocol resolves this by providing participants with an option for transferring crypto assets across multiple blockchains. Snowfall Protocol (SNW) makes it easy for crypto enthusiasts to conduct cross-chain transactions and execute multi-chain investment portfolios that earn higher returns than single-chain portfolios. Snowfall Protocol will be incorporated into Polkadot, Cosmos, BNB Chain, Fantom, Solana, Avalanche, Ethereum, and many other platforms, making it the most disruptive technology within the cryptocurrency industry. What more? Snowfall Protocol is set to be launched next!
The Snowfall Protocol's native token SNW is currently up 500% and set to rise higher in the coming months. This is a massive opportunity with huge potential of raising the next crypto millionaires. Join today and invest to start earning your returns!
get in while you can and invest in Snowfall Protocol (SNW) today!!!
Presale: https://presale.snowfallprotocol.io
Website: https://snowfallprotocol.io
Telegram: https://t.me/snowfallcoin
Twitter: https://twitter.com/snowfallcoin