The news
Eight months after paying $276 million for a licence, MTN has begun the roll-out of the 5G technology in selected locations in Nigeria. Per ThisDay news, MTN plans to cover 5 cities – Lagos, Abuja, Port Harcourt, Enugu, and Kano – within one month of the rollout.
5G smartphones are not commonplace, so MTN wants customers to pre-order 5G routers on the MTN website for ₦50,000 (~$100), which will be available in 9 states, and the Federal Capital territory. People with a 5G enabled Samsung phone should access it in a month, while iPhone users might have to wait till October.
MTN started 5G trials in 2019, and it displayed diverse use cases to improve activities like surgeries, teaching, logistics, and entertainment. However, you'd have to pay very close attention to the exact locations, as 5G signals are quite different from 3G/4G. MTN will also be chasing a more high-value market, and it plans to bring 5G devices to every home's doorsteps.
MTN's current 4G coverage stands at 75%, and it's not yet planning to hit 100% as it switches focus to 5G. It will be targeting an extra 5% coverage between July and December 2022.
More context
MTN's launch heralds some exciting use cases in diverse industries, but the technology will only be available in some major locations. Even though the service will reach some of the major cities, it might not get to your neighbourhood.
Per the company's website, its 5G service will be available in 81 locations in Lagos, 42 in Abuja, 30 in Port Harcourt and 13 in Oyo state.
5G uses different technologies, but the mmWave frequency is the most popular. Not to bore you with the detail, it simply means that 5G will be incredibly fast, but will not travel long distances. Especially if there are interferences like tall buildings and trees.
If you've observed your DStv installers doing their thing, then you should be more familiar. What this means is that even if one of the locations in question might be close, chances are it would either not get to your room or you'll get a weak signal.
Go Deeper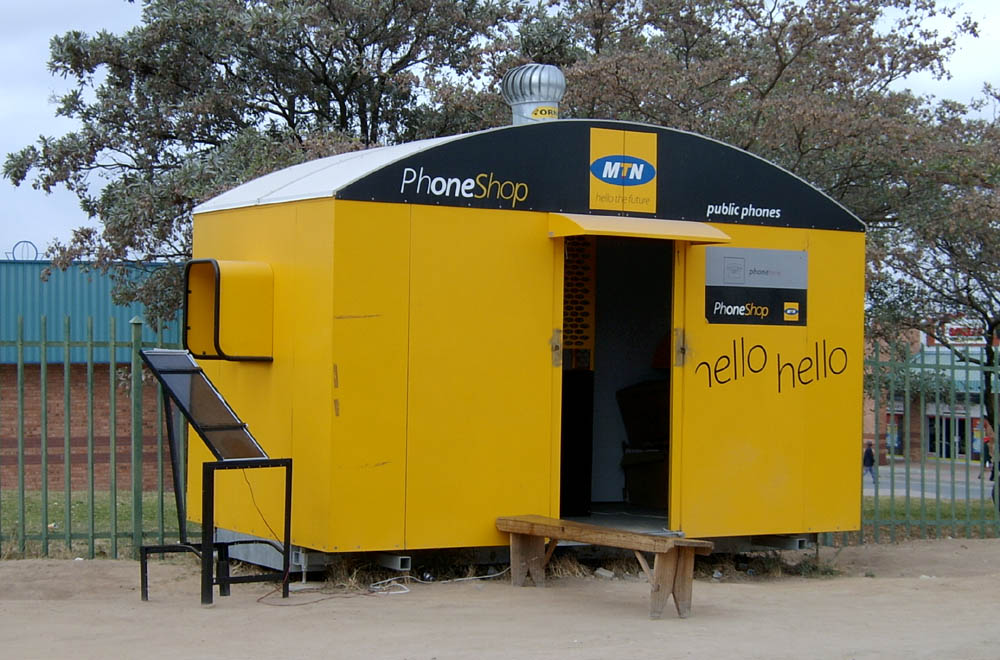 MTN has started with high-value industrial and residential locations. Its 5G router's pricing, 10x more expensive than the 4G router, is looking to capture more of the high-value segment of the Nigerian market, rather than the mass market the company has chased and conquered in the past.
The company now has an "Own the home" strategy that plans to win Nigeria's middle-class. It puts it right in contention with Internet Service Providers like Swift, Tizeti and eStreams.
While we await MTN's official response (which has been taking forever by the way), its CEO, Karl Toriola, had some important nuggets in the company's Half-year 2022 financials.
"our personal drive is focused on home broadband solutions and selling the solutions door to door."
"We are the only operating mobile network operator with a 5G license, which gives us a first-mover advantage and enables us to deepen penetration in the high-value segments of the markets and draw value towards us."
MTN Nigeria and the obscure Mafab Communications won the 5G license bid in December 2021 over ahead of giants Airtel. The Nigerian Communications Commission (NCC) gave both companies until August 24, 2022, to complete the rollout. However, Mafab failed to meet the deadline, and the NCC gave the company a five-month extension.
Not only does MTN have an advantage over other telcos like Airtel and Glo in 5G, but it also has a significant advantage over its only 5G service competitor.
Per Toriola, the company only plans to add 5% to its 4G coverage as it goes all in on the new technology.
"There are incremental capital and lease costs associated with the
the aggressive rollout of 4G and there are a number of locations, generally in the more rural areas, where you actually have almost no 4G handset penetration," he says.
With MTN's rollout, Nigeria now joins Kenya and South Africa in the quest for mainstream 5G adoption.
While 5G has several use cases, the technology has witnessed some controversy which this article addressed. Will MTN need to invest more in educating users? How will smaller players like Swift and Tizeti outmanoeuvre the telecom giant?