As more African startups spring up to solve the myriad of problems on the continent, the issue of interoperability emerges. Fintech users, for example, want to complete transactions seamlessly without cycling through numerous options, and Thepeer believes it can solve that.
Today, the startup announces its seed round of $2.1 million, led by the Raba Partnership, an early investor in Flutterwave and Stitch. In addition to Raba Partnership, Rallycap, Timon Capital, BYLD Ventures, Sunu, Musha Ventures, and Uncovered Fund invested in this round, while African fintechs Chipper Cash, and Stitch also participated.
Sharing why they invested in the one-year-old startup, George Rzepecki, founder of Raba Partnership, said, "The opportunity that Thepeer is addressing reminded us of the fragmented card and mobile money payments landscape Flutterwave identified six years ago.
"Today, with the proliferation of consumer and B2B fintechs across Africa, Thepeer is building a foundational API-based payments layer where fintechs can enable money movement natively from within their respective wallets and apps. We are incredibly excited to support this ambitious team building a next-generation network."
Kosisochukwu Chike Ononye (Co-Founder and CEO) and Michael 'Trojan' Okoh (Co-Founder and CTO) founded Thepeer in 2021 to enable businesses to share information via an API after they realised that they could not send money between fintech wallets.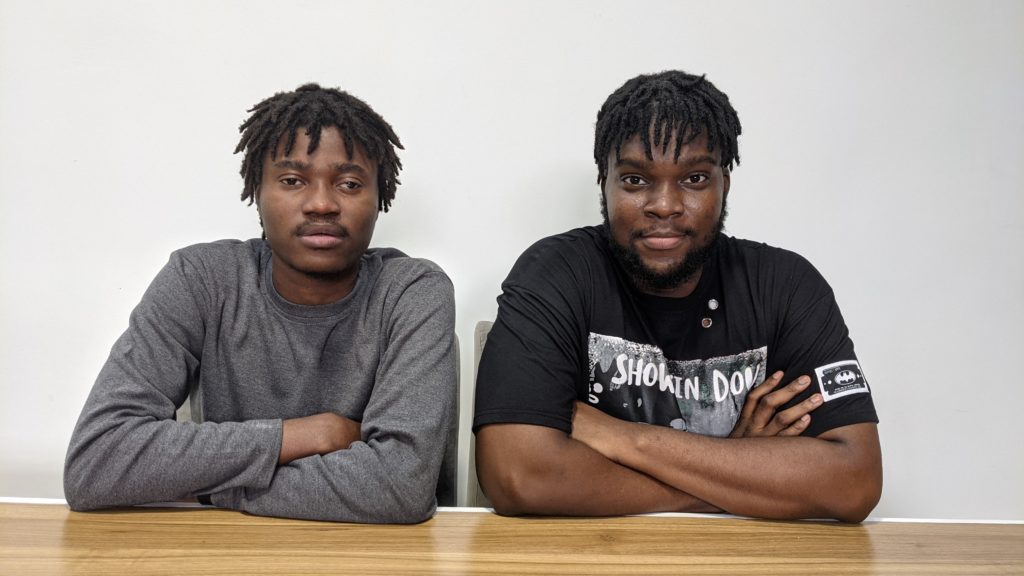 The startup offers three main products to businesses – Direct Charge, Send, and Checkout. With Direct Charge, users can fund their wallets across different businesses. For example, a user can fund their eCommerce wallet from a fintech wallet without using a bank.
With Send, customers can send money to each other, provided all parties use businesses integrated with Thepeer, while Checkout offers users an option to pay with Thepeer.
Having closed its seed round, the startup is set on onboarding more businesses across Africa and increasing its product offering.
"Today, there are nearly 600 fintechs across the continent, most of which operate siloed wallets. Our goal is to make it possible to connect and make payments from any wallet. We are building an operating system so that businesses can offer more services to their customers. Our focus remains on product innovation and serving our customers who operate across different geographies," Ononye said.
Currently, the business serves about 17 businesses across Africa, including Nguvu Health, Buyfoods, Chipper Cash, Bitsika, and Eversend. Since its launch, the company has experienced a transaction growth rate of 161% MoM while it has processed over $12 million for businesses.
"At Eversend, our belief is that wallets are the future of payments. Every product we build is centred around our multi-currency wallets. The team at Thepeer extends the power and use-cases of our user's wallets.
"We've seen our users pay for food, health care, and investments using their Eversend balances through Thepeer. This is exactly the kind of value-chain we envisioned from our wallets system," said Ronald Kasendwa, Eversend Co-founder and CTO.
Joshua Koya, CEO and Co-Founder of Nguvu Health, also shared how Thepeer's solution helps Nguvu Health's customers.
"One amazing thing about Thepeer is that it has made it easier for people to pay for therapy on Nguvu Health. Our users now have options with Thepeer's integration with other fintech wallets where they can pay from for therapy."
Thepeer charges both businesses and customers for transactions done using its solution. Ononye shared that the company previously had a subscription model for businesses but now operates a pay-as-you-go model.
Individuals that use Thepeer's Direct Charge and Checkout features are charged 0.5% of the transaction value plus ₦25, capped at ₦2,000. On the other hand, businesses are charged $0.01 for each Send and Direct Charge transaction.