Olá,
You've missed out if you haven't been listening to the Techpoint Africa Podcast, dear reader! Ask around and tell me what other people are saying.
Today's episode is a lot of fun to listen to! The editorial team made me laugh; Bolu's story was one of the stories that drew me in.
What's the story? The Central African Republic announced plans to launch SANGO, a bitcoin investment hub.
This follows a warning from the Banking Commission of Central Africa (COBAC) prohibiting banks in the region from collaborating with digital payment platforms. Why? The CAR adopted bitcoin as a reference currency.
Also, a Nigerian, Chidi Nwaubani, launched the "Looty" project to reclaim African artefacts stolen by European colonists.
The project will create 3D images of these artefacts, sell them as non-fungible tokens (NFTs), and use the proceeds to support young African artists.
Please listen to the podcast to hear these gists in particular. Bolu spoke last, so you'll have to listen till the end.
You can find today's episode here.
Today, I'll be discussing:
How Traction wants to stop fake alerts
Canza Finance's journey
Esaal's $1.7m seed
JABU's $15m series A
Traction wants to stop fake alerts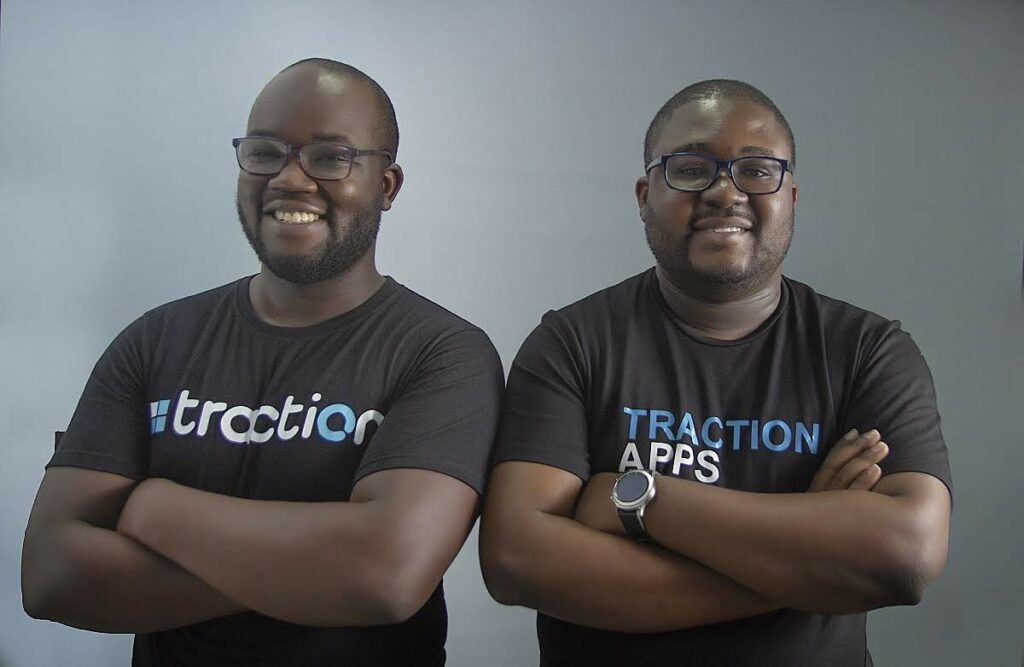 On Monday, I had to use a PoS kiosk because I had problems with one of my banks. Currently, I have two active accounts, but only one has an ATM card.
That was intentional. I had no idea the other ATM card would come in handy. I have, however, learnt my lesson.
So, at the kiosk where I was supposed to transfer money to get cash, I asked if they accept mobile transfers, and the attendant took a long look at me before responding reluctantly in the affirmative.
With her response, I knew they don't accept mobile transfers. But, because I am someone she knows, she reluctantly agreed.
Of course, the attendant isn't the only one who has reservations about accepting mobile transfers. In fact, there are small business owners in my neighbourhood who refuse to accept mobile transfers.
So, before I went there, I mumbled some incantations because I had no money. 🥺😹 I'm kidding. But that money was urgently needed, though.
Although the transfer was successful, she did not give me my money until she saw and confirmed the alert. I was slightly vexed, but I understood why.
Receiving fake alerts isn't new for merchants in my neighbourhood, so they'd rather you give them cash for every item you buy over making a mobile transfer.
I waited about 15 minutes before she gave me my money. Fear of fake alerts cost me 15 minutes of my time! 😭😢 I'm not crying, but I believe this is a problem.
I'm sure you know someone or have heard of someone who has been a victim of receiving fake alerts. Consider a merchant receiving fake alerts for every item they sell or service they render. That's cruel, in my opinion.
However, there appears to be a solution. What is it? Traction! The Nigeria-based fintech startup believes its proprietary solution can solve this problem.
How? It has a unique feature that allows merchants to confirm that every alert is real. Isn't this interesting?
Business owners can use the app to accept payments, generate invoices, manage inventory, and track payments. It also enables merchant employees to confirm payments without calling their boss. Aren't you curious now?
If you are, please read Ogheneruemu's story to learn more about the startup: Traction is building an ecosystem for Nigerian small businesses, starting with stopping fake credit alerts
Canza Finance's journey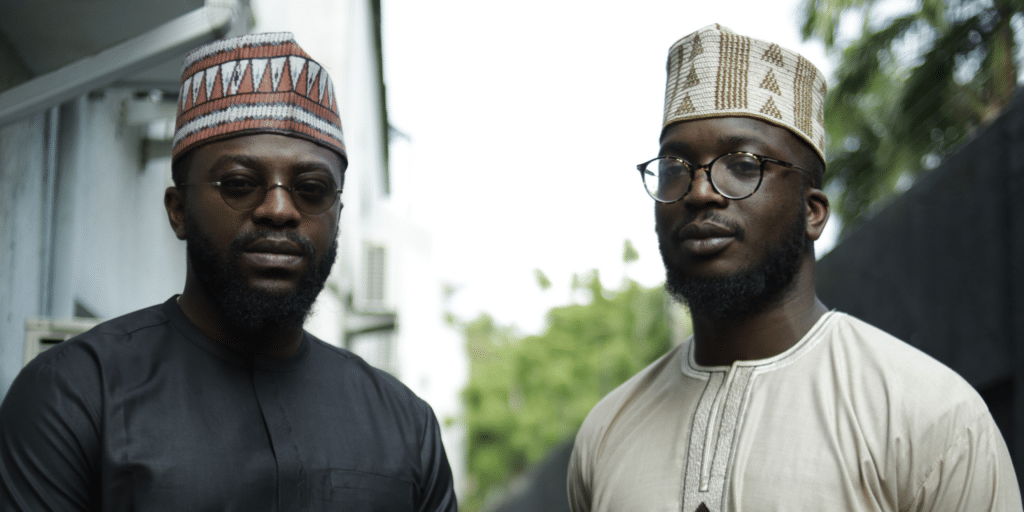 With the volatility of cryptocurrency, I won't even look at you twice if you ask me to buy, not to think of launching a crypto business with you.
It's simply too risky, if you ask me. It's high today, low tomorrow; please don't give me a heart attack. 😏
This reminds me of something that happened last Monday. Please accept my apologies if you are a crypto trader or investor. But, I couldn't stop laughing when the guy next to me on the bus was glued to his screen, checking his crypto app. 😹😂
Sincerely, this guy didn't even close the app for a second. He was just staring. His expression was sad. That could be due to the drop in cryptocurrency that week.
Today's story, on the other hand, features two Co-founders, Pascal Ntsama and Oyedeji Oluwoye, who began working together after Oluwoye advised Ntsama to buy cryptocurrency. That was bold, if you ask me.
He wasn't convinced initially, but after seeing Oluwoye's success with cryptocurrency two years later, he agreed.
That's when the pair realised there was more to cryptocurrency than just trading. They established Coincentrix in 2017 and received a grant from the Zcash Foundation in 2018.
Then, in 2019, they launched Canza Finance, a crypto neobank that connects African businesses to the global economy.
In other words, the startup makes cryptocurrency transactions easier. It also allows for payments and peer-to-peer (P2P) transactions within the country. Besides, it intends to include treasury management in its suite of services.
Chimgozirin described the startup's journey in detail here: Canza Finance is a neobank enabling decentralised cross-border payments for Africans
Esaal's $1.7 million seed
When it comes to mental health, there is a common misconception that only people suffering from mental disorders see therapists. This is because some of us mistake mental health for a mental illness, which it is not.
Mental health is more than just the absence of a mental disorder. It includes how you think, feel, and act.
For example, if you're having trouble thinking clearly, stressed, or feeling depressed, it can affect your productivity at school, work, or at home, indicating poor mental health.
Consequently, it would help if you spoke with a trusted person who can keep your information confidential while also providing a safe space to express your emotions and possibly offer advice. You can also talk with someone who is trained in counselling or psychiatry.
Moreover, due to the stigma surrounding mental health, most people are afraid of physically going to a centre to see a therapist or psychiatrist
In Egypt, Fadi Doss, Founder and CEO of Esaal, launched a platform that connects users to experts, allowing them to receive personalised and genuine answers to health concerns straightforwardly and smoothly.
And yesterday, Esaal — an online health and wellness consultation platform — announced a $1.7 million seed round, led by Egypt-based A15.
Esaal claims that it has over 350 consultants. Also, the company offers consultations on a wide range of topics, like anxiety, physiotherapy, paediatrics, and nutrition.
Users use an app to access these services via texting, video/voice calls, and in-person visits. They can pay with cash, credit cards, Vodafone, and Fawry.
Per the CEO, the services are available in seven other countries across the Middle East and North Africa (MENA) region and the Gulf Cooperation Council (GCC) countries: Saudi Arabia, Tunisia, Kuwait, Qatar, Bahrain, Palestine, and Iraq.
The funding will be used to expand across MENA, invest in product and brand development, and hire more people. Between 2021 and 2025, Esaal anticipates a revenue compound annual growth rate (CAGR) of 50-60%.
JABU's $15m series A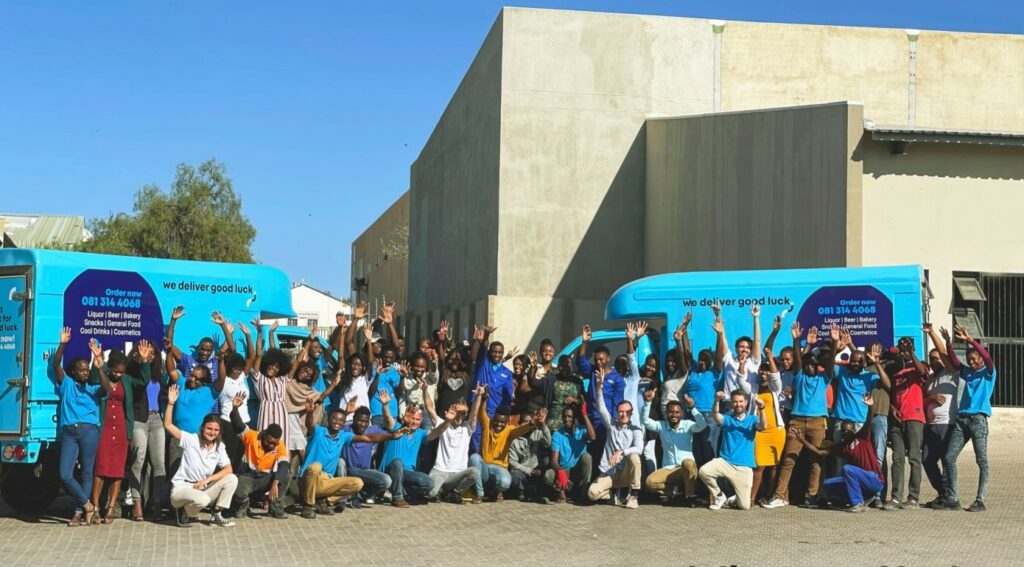 Namibian B2B eCommerce retail platform, JABU, announced a $15 million Series A round yesterday, Wednesday,May 25, 2022.
The round was led by Tiger Global and saw participation from Box Group, Knollwood, D Global Ventures, Afore Capital, Oldslip and FJ Labs.
Founded in 2020 by David Akinin (CEO), JABU claims to be the solution to Namibia's inefficient and nearly non-existent supply chain and distribution.
The company has a fleet of vehicles and eight distribution centres, with a platform connecting over 6,000 retailers to local and multinational suppliers like Namibia Breweries Limited, ABInBev, Bokomo, Coca-Cola, and Namibmills.
What's new? Akinin stated that JABU intends to build around its Jwallet, a wallet system that is currently available as a standalone product. It enables Southern African merchants to use their physical flows to provide cash withdrawal and deposit services to their customers.
Is this similar? Yes. It's identical to agency banking, a branchless banking system in Nigeria and West Africa where human agents serve as ATMs to provide financial services in outlying areas. And in Morocco, Chari provides a similar service.
JABU will use the Series A funding to expand its presence in Southern Africa and enter new markets like Botswana and Eswatini later this year.
What I'm reading and watching
Opportunities
Have a great Thursday!
Victoria Fakiya for Techpoint Africa.
Featured image by annedavid via Iwaria.