When Pascal Ntsama, Co-Founder and CEO of Canza Finance got admitted to Georgia Southern University to study advanced mathematics, he had vague plans of becoming a rocket scientist.
A year later, he transferred to Georgia Institute of Technology to study electrical and electronics engineering before going on to get a Masters in Computer/Information Technology and Management at Georgetown University.
Getting into Georgia Tech was eye-opening, and had him working with students who had been around computers all their lives. To stay ahead, he had to work twice as hard. After learning of an opportunity to work with some professors as a researcher, he applied and got accepted, marking the beginning of his time in technology.
At Georgia Tech, he worked on cutting-edge technologies, including 5G, the Internet of Things (IoT), and electric vehicles, long before they became mainstream.
After graduation, Ntsama went on to work at AT&T, where the same theme of working on early technologies continued. There he would meet Oyedeji Oluwoye, who was working on deploying fibre across parts of Asia.
Both immigrants (Oluwoye is a Nigerian and Ntsama is Cameroonian) often bounced ideas around boosting Internet penetration in Africa. Oluwoye, who had worked on cryptocurrencies while doing his Masters, also advised Ntsama to buy cryptocurrencies, but he was not convinced.
In the meantime, the two started a business consulting for companies and governments worldwide.
"The kind of work we did was we would send a document to organisations without being asked. For example, we found out that the Ministry of Communications in Cameroon wanted to build a data centre, so we created a research document that answered all their questions.
"Our thinking was 'we're a five-man team, so we can't go after big corporations, but if we do the work upfront, they might like us and give us a chance,'" Ntsama told Techpoint Africa over a call.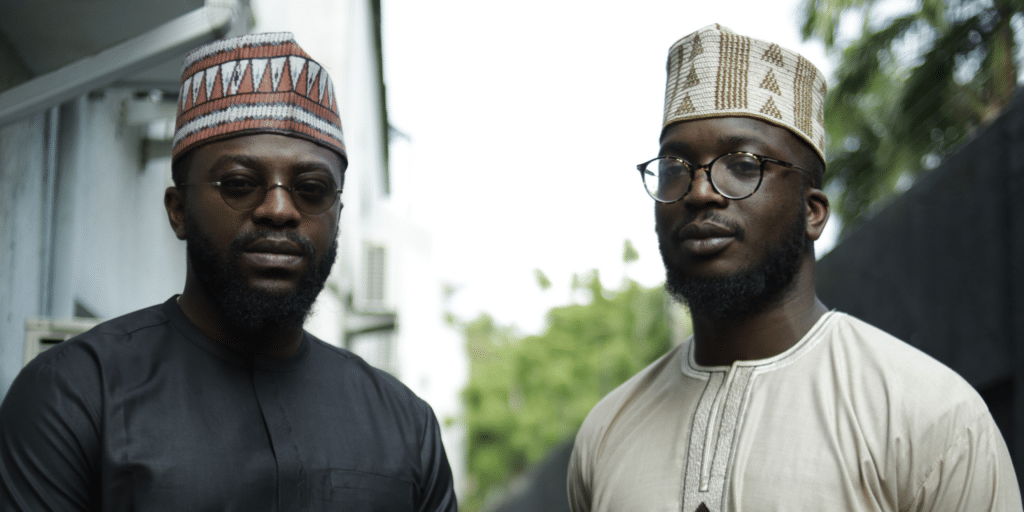 They soon discovered it was not working, but Ntsama believes it gave them experience doing B2B outreach. In 2017, Oluwoye returned with the cryptocurrency gospel, only this time, he came with proof of his gains.
"He didn't even talk. He just showed me his Ethereum wallet. I didn't argue with him, I just bought some Ethereum, and we started trading. We were not doing anything special; we just got in at a time when the market was doing well."
Soon the duo began to think of cryptocurrency beyond trading and, in 2017, founded Coincentrix, receiving a grant from the Zcash Foundation the following year.
Coincentrix worked with organisations, including the Hartsfield-Jackson Airport and a Brazilian company. The grant from the Zcash Foundation also helped them with outreaches to Historically Black Colleges and Universities (HBCUs).
Sharing the motivation for focusing on HBCUs, Ntsama said, "As Africans, we always tend to be on the consumption end, meaning we're not involved when it's early on. When the innovation starts, we probably have doubts about it and only get involved when it gets mainstream.
"One thing we were trying to do was speak to students early so that they can understand cryptocurrencies and how to build solutions around it."
The road not taken
On Tuesday, July 27, 2021, Godwin Emefiele, Governor of the Central Bank of Nigeria (CBN), announced an end to forex sales to bureau de change (BDC) operators.
In his words, "We have noted with disappointment and great concern that our bureau de change operators have abandoned the original objective of their establishment, which was to serve retail end users who need $5,000 or less. Instead, they have become (illegal) wholesale dealers in foreign exchange to the tune of millions of dollars per transaction."
Two years earlier, in 2019, Ntsama and Oluwoye had stumbled on the BDC operators while researching the nature of financial transactions in Nigeria and Cameroon. Fascinated by their operations, they decided to build their new startup, Canza Finance, around this group.
To understand what informed their decision, I'll paint a picture of how BDCs in Nigeria operate.
As an import-dependent country, Nigerian businesses often have to make payments for products they get from outside the country. Sourcing foreign exchange for doing this is, however, complicated. On the other hand, individuals need forex to pay for goods and services abroad.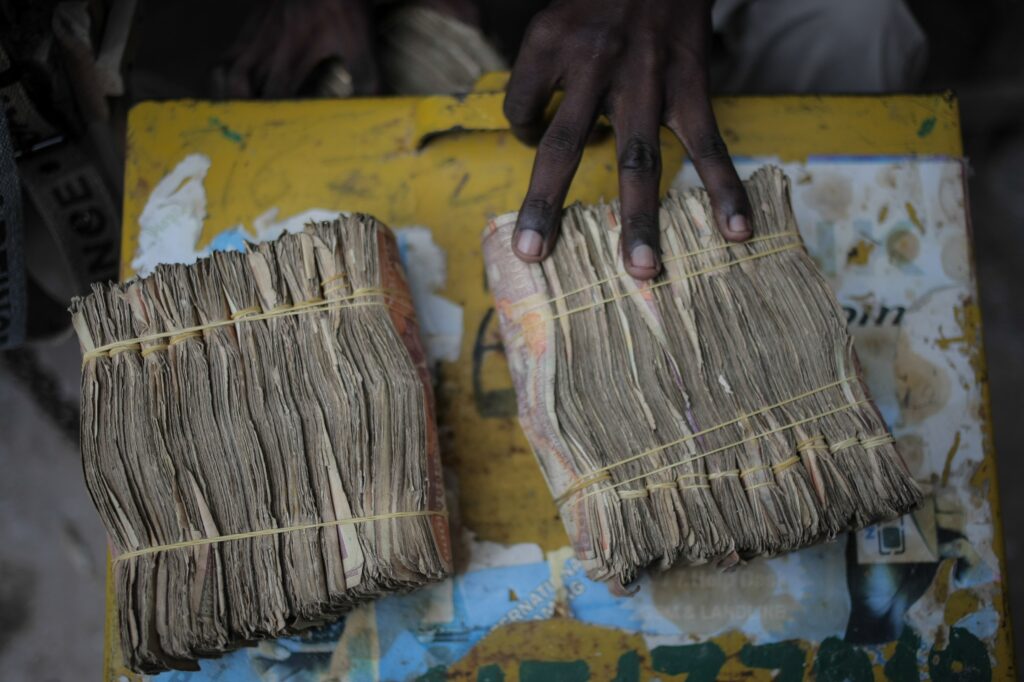 Commercial banks in the country allocate personal travel allowance (PTA) and business travel allowance (BTA) every quarter. In most cases, this does not cover the cost of sourcing goods or paying for services for many people. Consequently, they need alternative sources of foreign exchange, which is where the BDCs come in.
They source for foreign exchange through remittances, local businesses, and the previously mentioned CBN allocations, which they provide to businesses and individuals who cannot get any through official channels. As such, they are an integral part of the Nigerian financial system.
However, even after getting foreign exchange from the BDCs, settling cross-border business transactions often takes some time, a problem solved by using cryptocurrencies. Recognising this, Ntsama and Oluwoye decided to leverage their reach to provide a faster way for businesses and individuals to make payments.
Using third-party partners, the company can receive stablecoins from businesses or individuals to facilitate payments. Agents who make these transactions happen are paid in cryptocurrencies or cash, depending on their preference.
Here's a possible scenario: Emeka sells laptops and computer accessories which he gets from China to businesses in Nigeria. He typically gets shipments of $100,000, but since his bank can only provide him with $10,000 for overseas payments, he has to use the BDC operators to make up the difference.
Usually, these operators have networks that extend beyond the country, so they also help businesses make payments to their foreign partners. Canza Finance's role here is to substitute the dollar, for example, with a stablecoin, thus ensuring that businesses can make payments almost instantly rather than wait a few days.
Cross-border payments are not all the company does, as it also enables payments and peer-to-peer (P2P) transactions within the country. It plans to include treasury management in its suite of services.
For Canza Finance's local P2P offering, a user simply places a buy or sell order on the USSD app, which Canza Finance routes to the closest FX agent. The user then meets up with the agent where they receive or deposit cash, depending on the type of transaction. The same applies to its local payment service.
Using cash when most fintech companies and even the CBN are pushing for a cashless economy may sound counterintuitive. Still, with CBN regulations prohibiting commercial banks from engaging in cryptocurrency transactions, this is the easiest way to stay in line with the regulation.
Initially, the company planned to focus on its B2C vertical, but growing interest from B2B customers has necessitated a shift. Yet, Ntsama hopes the company will serve more B2C customers soon.
Like most financial services institutions, Canza Finance makes money by charging users a transaction fee which Ntsama says is not more than 2% of the transaction value. This also applies to its treasury and asset management services which the startup has not yet launched.
Standing out from the pack
While the blockchain industry is relatively nascent in Africa, startups such as Lazerpay and Hellicarrier have sprung up to solve problems in the financial services industry. As a result, it could be difficult to understand how these companies differ, but Ntsama believes Canza Finance's use of the BDC operators makes it different from existing players.
"I would say what makes us different is that we decided to build based on natural behaviours. We have built around the FX agents because we understand that they have an important position in the financial structure of the continent, and it's most likely not going to fade away anytime soon; it's probably going to be the reason we succeed."
Using BDC operators is not the only differentiating factor Ntsama sees. He believes that Canza Finance's suite of products is an advantage rather than a distraction as they are all connected.
"Most startups would focus on one thing and provide one solution for that thing, but we're a company of companies which is very unusual for a startup."
Looking ahead
With the African population expected to reach nearly 2.5 billion by 2050, Ntsama believes there is much room for growth. Presently, the startup predominantly operates in Nigeria. However, it facilitates cross-border payments to other countries and plans to move into Francophone Africa once it gets a good grip on the Nigerian market.
Building a startup that facilitates transactions using cryptocurrencies comes with unique challenges, especially in Nigeria, where the Central Bank does not necessarily encourage it. However, Ntsama shares that the company is heavily investing in a legal and advisory team to ensure it is always on the right side of the law.
"We have a whole legal and compliance strategy created by a legal advisory board of experts in the legal space and financial services. This will help us with our business structuring, and we can still do business without falling into issues with regulators."
Interestingly, Ntsama says their biggest challenge has been turning down money from businesses because they could not facilitate huge transactions. According to Ntsama, Canza has served 39 businesses and has a network of 203 FX agents across Nigeria.
Having closed a $3.27 million seed round led by Fenbushi Capital with participation from Dominance Ventures, Hashkey Capital, Boxing Ventures, Consensys, and Protocol Labs, the startup plans to improve its product and grow its team.