Hello there,
Did you know Margaret Thatcher? Born on October 13, 1925, she was the only British Prime Minister in the twentieth century to win three consecutive terms.
Significantly, she accelerated the evolution of the British economy from statism to liberalism and became the most renowned British political leader since Winston Churchill, both in terms of personality and achievement.
On this day in 1979, Margaret Thatcher of the Conservative Party was elected British Prime Minister, becoming the first woman in Europe to hold that position; she later became the longest continuously serving British premier since 1827.
Now that I've enlightened or reminded you of history, here's what I'll be talking about today:
Bank of Uganda warns crypto traders
Mental health care over data privacy
Safaricom to protect customers' personal info
Bank of Uganda warns crypto traders
The Bank of Uganda (BOU) has urged all licenced companies under the National Payments Systems Act not to facilitate cryptocurrency transactions because crypto is not recognised as legal tender.
What does this mean? This means that owners of such financial assets are not protected if their holdings lose value. Also, the BOU said that no institution has been authorised to sell or facilitate the trade in cryptocurrencies.
Ring a bell? In February 2021, the Central Bank of Nigeria (CBN) banned banks and other licenced financial institutions from handling cryptocurrency transactions and threatened severe penalties for violations. 
To reduce demand for other digital tokens, Nigeria launched its virtual currency, the eNaira, backed by the CBN.
You can read this for more details: eNaira: How much control does a private blockchain give the CBN?
But did the ban stop Nigerians from trading cryptocurrencies? Keep in mind that recently, in April 2022, Access Bank was slammed with a ₦500 million ($1.2 million) fine, Stanbic IBTC was fined ₦200 million ($481,000), while United Bank for Africa (UBA) had to pay ₦100 million ($240,000) because some crypto-related transactions slipped through without the banks detecting it.
Interestingly, Paxful reveals that Nigeria is second only to the US in bitcoin trading. Also, Statista shows that Nigeria has the highest per capita rate of crypto ownership globally, at 31.9% in 2021.
So, will the BOU's warning deter Ugandans from trading? If you want to share your thoughts on this, please share your thoughts in the comments section.
What's more, Uganda's monetary authorities claim that cryptocurrencies make it simple for criminals to use such assets for money laundering, the sale of illegal goods and services, and fraudulent ventures such as Ponzi and pyramid schemes.
But how true is that? Recall that last week, The Central African Republic (CAR) became the first African country to adopt Bitcoin as a reference currency in a bid to put the country's plan for economic recovery and peacebuilding on track.
So, is Uganda implying that the CAR government is ignorant or didn't do their homework before adopting Bitcoin as legal tender?
In today's episode of the Techpoint Africa Podcast, the editorial team had an interesting discussion about CAR's Bitcoin adoption. Bolu also has his reservations about the subject. You can listen to it here.
Techpoint Africa Blockchain Summit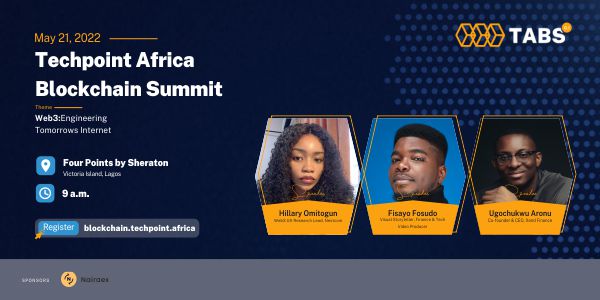 From Fisayo Fosudo's escapades in tech and finance to Hillary Omitogun's journey as a Web3 UX researcher at Nestcoin, we have a star-studded line-up of speakers at the Techpoint Africa Blockchain Summit (TABS 2022).
Tickets are selling out fast, save a seat for yourself here.
Mental health care over data privacy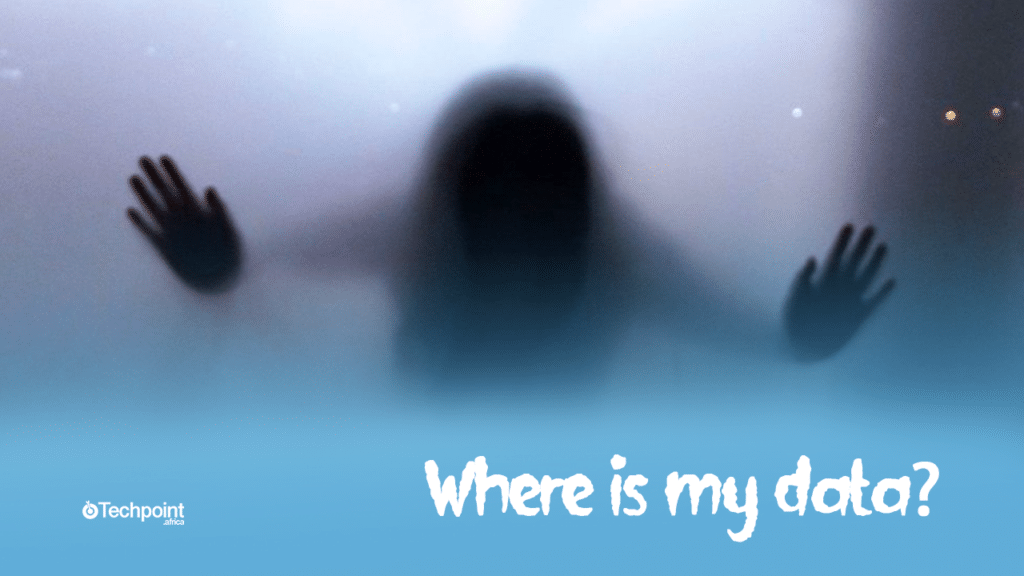 May is Mental Health Awareness Month in the United States. This could be why Mozilla's study on mental health and prayer apps was released yesterday, May 2, 2022. The report contained the findings of an analysis of 32 mental health and religious applications.
Essentially, these apps frequently deal with sensitive topics like depression, mental health awareness, anxiety, domestic violence, PTSD, and religious-themed services.
What did the company discover? It revealed a startling disregard for user security and privacy in mental health and prayer apps. This implies that users' privacy is less protected in mental health and prayer apps than most other apps.
Seriously, I'm worried because I use 3 — 7 Cups, Bearable, and Better Help — out of the 32 apps. What does this mean for me? Is my data at risk? On the flip side is the ever golden question: Are Africans concerned about data privacy and security?
Shall we take a poll to determine this? Interestingly, the editorial team discussed this in today's podcast. Team Ogheneruemu believes that Africans care about their data but lack alternatives, whereas team Oluwanifemi believes that most Africans do not care at all.
What's your opinion? Do you care about your data or not? Leave your response in the comment section.
Back to the story, according to Mozilla's latest *Privacy Not Included guide, despite the sensitive information these apps handle, they "routinely share data, allow weak passwords, target vulnerable users with personalised ads, and feature vague and poorly written privacy policies,"
How? Jen Caltrider, the Mozilla guide lead, said the apps are exceptionally creepy because "they track, share, and capitalise on users' most intimate personal thoughts and feelings, like moods, mental state, and biometric data."
Also, 29 of the 32 mental health and prayer apps reviewed received a "privacy not included" warning label, indicating that the team was concerned about how the app managed user data.
While mental health care is becoming popular in Africa, does this mean we are better off sticking to traditional mental health care? Especially considering the stigma and flack people get for going that route.
Even though these apps typically make mental health care more accessible, the report suggests that access to mental health care may come at the expense of privacy. Still, once again, who cares about privacy? Will you choose data privacy over your mental health or vice-versa?
African startups that have gone through Y Combinator Accelerator Programme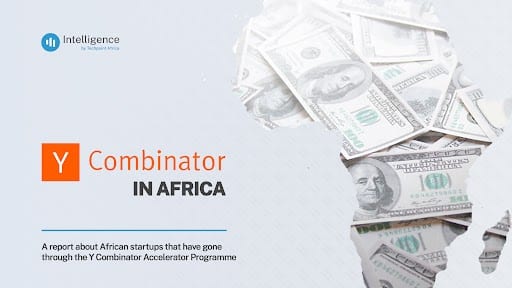 Over the years, African startups are becoming an important part of Y Combinator's (YC) accelerator programme since the first startup from the continent participated in the Winter 2009 cohort. Since then, 95 companies have participated as of the Winter 2022 launch, about half of which are financial services providers, and 51 are from Nigeria.
Techpoint Africa's data and research arm, Intelligence by Techpoint, has partnered with YC to examine the impact of the California-based startup accelerator on the continent. The report will be released soon. Get it directly in your inbox by subscribing to the Intelligence by Techpoint newsletter here.
Safaricom to protect customers' personal information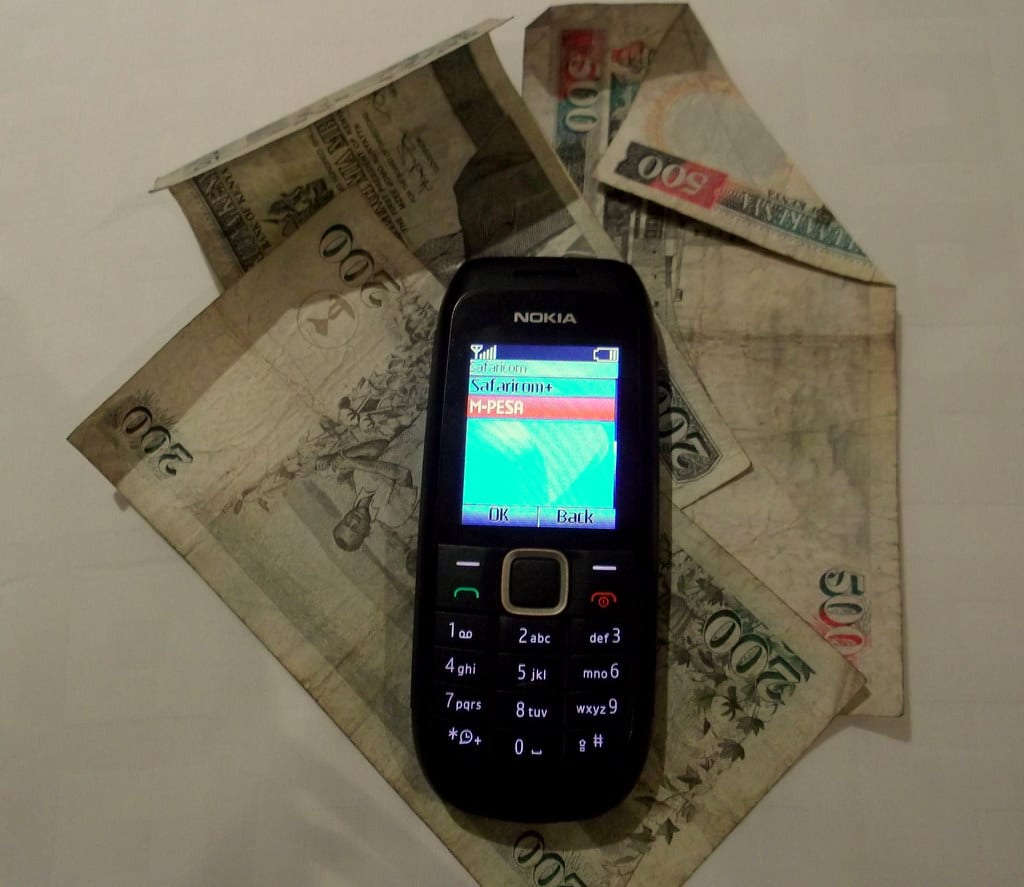 You probably don't remember this, but Safaricom, Kenya's leading telco, announced it would implement a feature that will block customer contact details when making payments through Lipa na M-Pesa in 2021?
Now, here is an update: The company has announced that, coming June 2022, it will execute the feature to prevent personal information from being sold to advertisers or fraudsters.
So, the telco will only display the first and last few digits of a phone number, obstructing the middle and effectively concealing the customer's contact information.
Where have we seen this before? Banks already use this when sending debit or credit alerts to avoid disclosing client information.
Previously, the company claimed that people who pay for goods and services leave their phone numbers and names with thousands of merchants who use personal information like phone numbers and purchasing habits to send unsolicited advertising via text messages.
Also, in violation of Kenya's Data Protection Act passed in 2019, the information can be sold to third parties without consent.
Moreover, this follows the discovery that more than a fifth of Kenyan businesses shared financial and personal information about their customers without their consent.
Per a survey conducted by Ernst & Young, 41% of firms transferred client data to third-party service providers, while more than 53% of these companies did not seek customer approval.
What I'm reading and watching
In case you missed it
Opportunities
Have a splendid Tuesday!
Victoria Fakiya for Techpoint Africa.