Ever had to deal with fraud or a fraudulent person? Then the story of @Ade_authority — a tweeter — from March 2022 should be quite relatable, especially if you run a business.
One of her customers had ordered ewa agoyin from her four times in under a month. Unfortunately, he sent fake debit alerts for each transaction, totalling ₦32,000.
Luckily, she recovered her money, but not everyone is that fortunate. And like these articles from The Guardian, Punch, and Vanguard show, these occurrences are not rare. Stories about fake credit alerts are the order of the day for many merchants.
Who will bell the cat?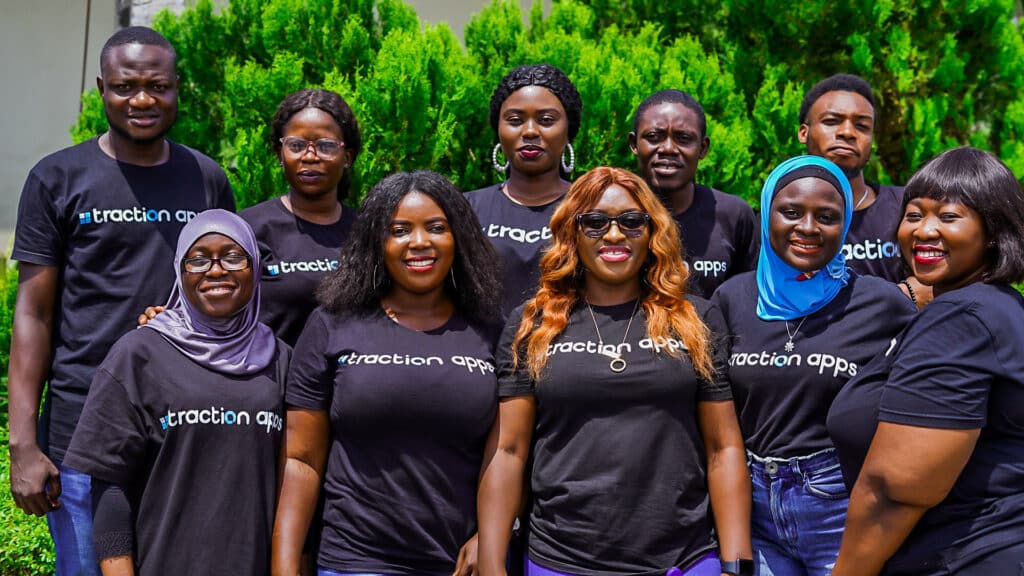 Usually, for many of these merchants or small businesses, recovering this kind of money requires some blood and sweat and is a lengthy process, leading some to give up eventually.
Another angle to the problem is their inability to confirm whether these alerts are fake at first glance. So except they do a constant balancing of the books, or by some stroke of luck notice the discrepancy early enough as @Ade_authority did, they might not get their money back.
And with more transactions done without physical interactions, finding the culprit could sometimes become like the proverbial needle in the haystack.
Traction, a Nigeria-based fintech, thinks it can solve this problem using its proprietary solution.
The company provides an app that business owners can use to accept payments, generate invoices, manage inventory, and track payments. It also enables the merchant's employee's to confirm payments without having to call their employer.
However, beyond this, Traction has a unique feature which helps merchants confirm that every alert is real. According to Seyi Xodus, Traction Apps Growth Marketing Manager, if the money hasn't been reflected on their platform, the alert is fake, or the money hasn't been sent.
The app gives users a virtual bank account powered by Providus Bank and can be used to make transfers and carry out other transactions.
According to Xodus, "We are able to confirm that the alerts are genuine because we get notified directly from the virtual account custodian, which is Providus Bank. We only rely on the bank notification rather than a merchant's notification."
The average wait time for an alert is ten seconds.
What is the vision?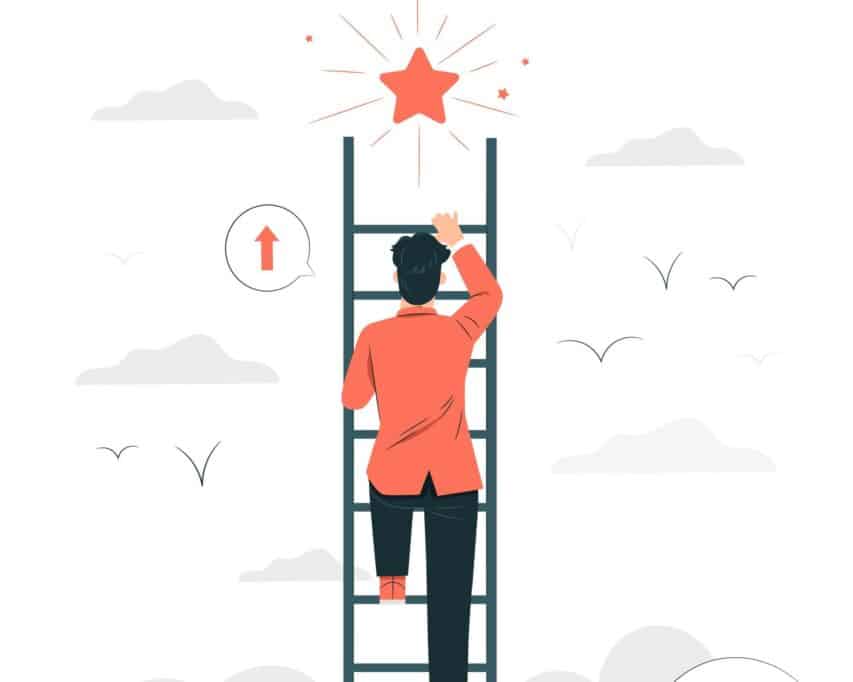 Mayowa Alli and Dolapo Adejuyigbe, Traction Apps Co-founders, met while working together at McKinsey & Company. Alli would later leave the company but return after a stint at Konga and completing his MBA at the Institut Européen d'Administration des Affaires (INSEAD) in France. 
Though they would not found Traction until 2018, they had been having conversations regarding building something related for small businesses.
"We had a passion for entrepreneurship, and we were always exchanging ideas of what to do," Adejuyigbe said.
One word that reverberated throughout the conversation was "ecosystem." A function, perhaps, of their years of consultancy with McKinsey and the learnings they got from other work experiences.
"Mayowa and I were colleagues, and we used to work with a lot of banks. And everyone was trying to figure out how to really understand SMEs, but also how to provide optimal solutions for them. But the problem was that they couldn't fully understand that because a lot of SMEs are multi-banked and use different account numbers and platforms to run their business."
So they set out to build an ecosystem of products that covers the life cycle of how a business is run through three core levers: payments, lending, and retail management.
With payments, Traction currently provides Point of Sale (PoS) terminals for its merchants but also strongly leans towards offline payment options like Unstructured Supplementary Service Data (USSD) and Quick Response (QR) codes, which Adejuyigbe says will be rolled out soon.
To help with network issues, Traction allows for offline reconciliation.
It also recently launched Cash Advance, its lending option which enables access to credit for customers who have been on the platform for two months. Repayment doesn't begin until a month after disbursement and is repaid through daily deductions.
On the retail management front, Traction is looking to provide inventory replenishment and management services to its users via partnerships.
"Merchants are going on the app or the web at least 20 times a day to confirm transactions. So there's that stickiness, and it now makes a lot of sense that if there's already that high level of activity and engagement, rather than other startups or platforms trying to build standalone platforms, they can essentially walk through Traction to do that. So that's essentially the super app proposition as well."
Earning in percentages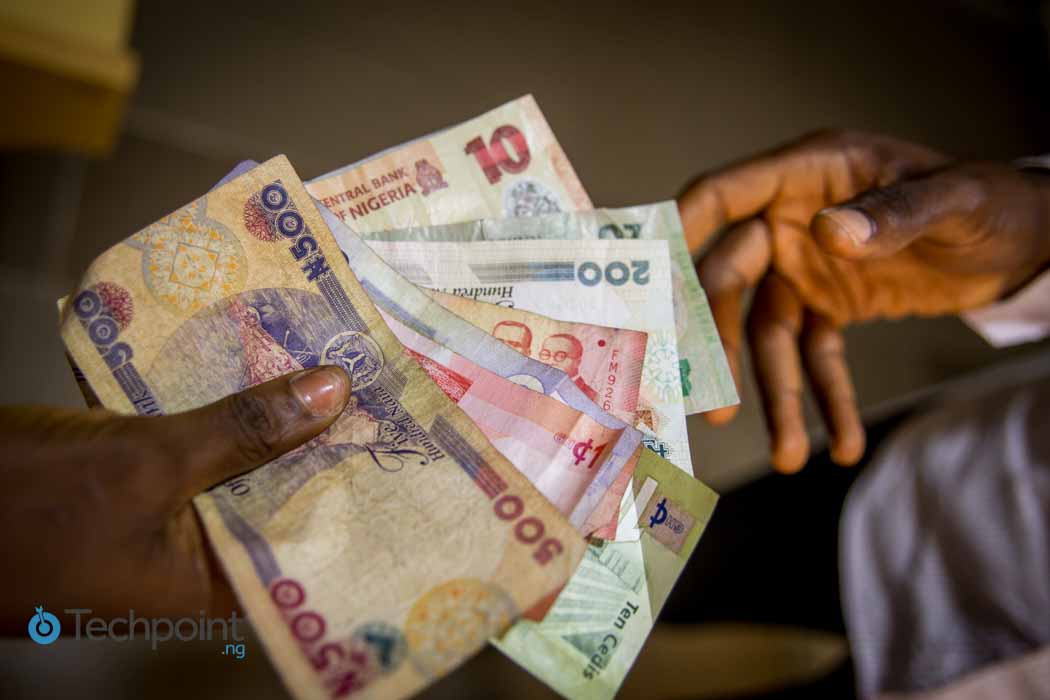 Traction Apps makes money off all of its verticals. So with payments, it ranges between 0.4 - 0.5%. It also charges a 3% fee for lending and earns about 1-5% from customers using its software.
Currently, they are present in eight Nigerian states and serve big-name merchants like The Place, Bukka Hut, Pinkberry, Cold Stone, and Sweet Sensation, among others. However, most of their 19,000 customers — which they hope to grow to 200,000 in the next ten months — are what Adejuyigbe calls "classic merchants."
"I think one of the things that has been super exciting is we have built mainly for what we call our classic merchants — our guys who make an average of ₦400,000 to about ₦2 million a month in transactions."
Interestingly, the team has grown from 9 to over 50 in two years, with most of these employees coming in through referrals and "smart hiring," according to Adejuyigbe.
Playing in the same space as companies like Bamba, Biz301, and a host of old and newcomers should make for an interesting journey.