Hello there,
There are two types of people in the world right now: those following the Ukraine-Russian tensions religiously and the others who are tired of any news related to the conflict. For now, I'm neither.
In the last one week, we've seen stocks rise and fall, Internet "restrictions", new Internet connections (thank you, Elon Musk), crypto donations — more on this later — mass immigrations, and unfortunately, lives lost as tensions rise and the conflict drags on.
We've also seen sanctions — effective or not — club owners banned (Hello, Emmanuel Paul), Twitter bants on different ends of the spectrum, and more troops deployed. I think I speak for most people when I say we do not want to see World War 3.
Hopefully, we don't, but for now, the show must go on. We'll be discussing:
The implications of Flutterwave's Fintech as a Service
Crowdfunding a war, crypto style, and
The 5G lights turning on in Zimbabwe
The implications of a Fintech as a Service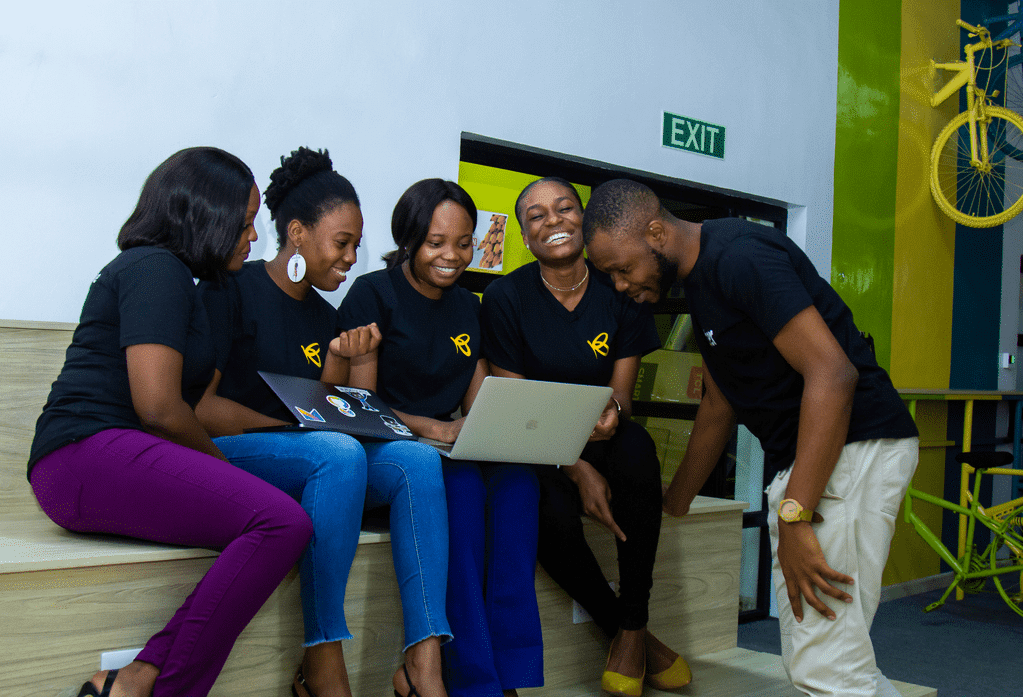 Please follow this journey: By 2030, the global embedded finance — or Fintech as a Service (FaaS) — market is expected to be worth $7.2 trillion. 
Currently, according to the Google Africa Developer Ecosystem Report 2021, due in part to increased fundraising, the need for software developers on the continent has skyrocketed, with startups creating 50% of that demand. We also can't forget all the poaching stories and talent scarcity that we bemoan on Twitter.
Last week, we told you about Flutterwave's recent launch of its own FaaS platform. And from what the company says, this means startups can now embed card issuance, account opening, and wallet features into their services using its infrastructure.
What does this mean for the African tech ecosystem? For one, a student wanting to build a grocery platform doesn't have to worry about building out any financial services aspects. Plug in Flutterwave's API, and they are good to go.
Two birds, one stone: And for Flutterwave, it means they get to cash in on an untapped but pretty valuable market.
But there's more, and you can find out here: What Flutterwave's fintech as a service means for the African tech ecosystem
Crowdfunding a war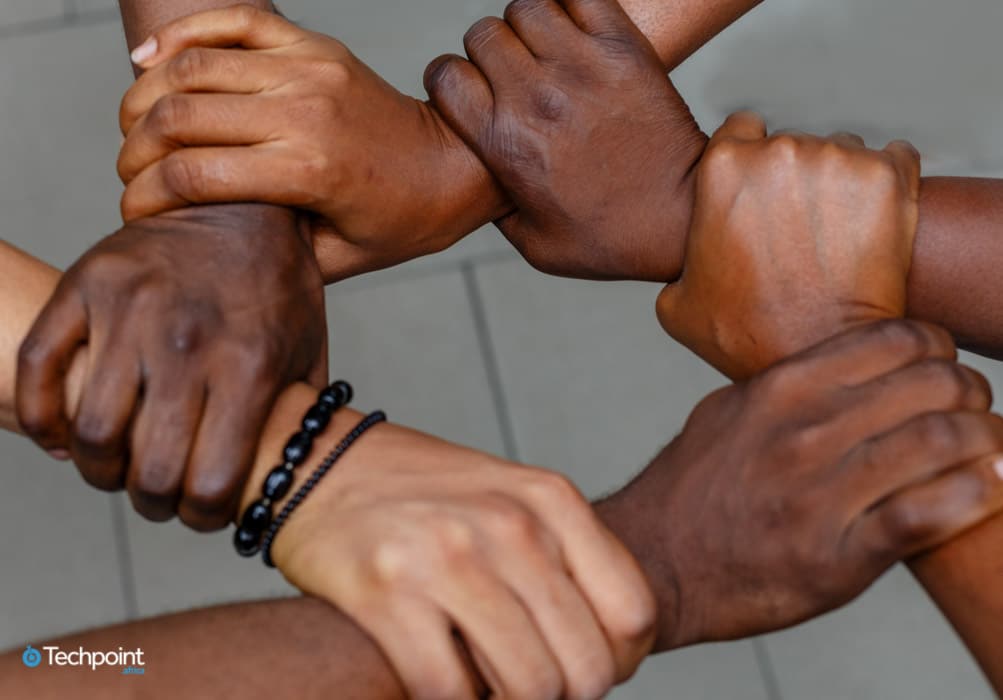 One of the first things people note about war — apart from the lives and potentials lost — is this: war costs money. It is a costly endeavour and has seen national coffers wiped out for it.
During World War 1, the UK and Germany sold war bonds to fund their war efforts — they still had to pay back, though. In 2014, Ukrainians called for help, with private citizens like Vitaliy Deynega, a freelance IT specialist, setting up Come Back Alive on Patreon to raise money to buy equipment. In 2021, Myanmar rebels crowdfunded their resistance to the military coup in July. 
Crowdfunding is not a new phenomenon in war, and Ukraine has some experience in that department. But on Saturday, February 26, 2022, things took an exciting turn.
The Ukrainian government tweeted, saying it was now accepting cryptocurrency donations. While federal governments may have sought crypto donations before, this appears to be the first of its kind. It is even more surprising considering the general wariness towards crypto from national authorities.
Interestingly, this is not the first time crypto has been used in the Ukraine-Russia conflict, as donations appear to have been steadily creeping in since 2018. At press time, the Ukrainian government had raised $8 million worth of cryptocurrency.
Sidebar: Remember when the #EndSARS protests in Nigeria began receiving support in cryptocurrency?
There are also rumours that Russia may also be receiving funding via crypto as an alternative due to the sanctions being imposed. There are also concerns about how cryptocurrency could worsen issues with corruption in Ukraine.
Either way, the world's first crypto 'war' is creating some interesting precedents.
Zimbabwe joins the 5G league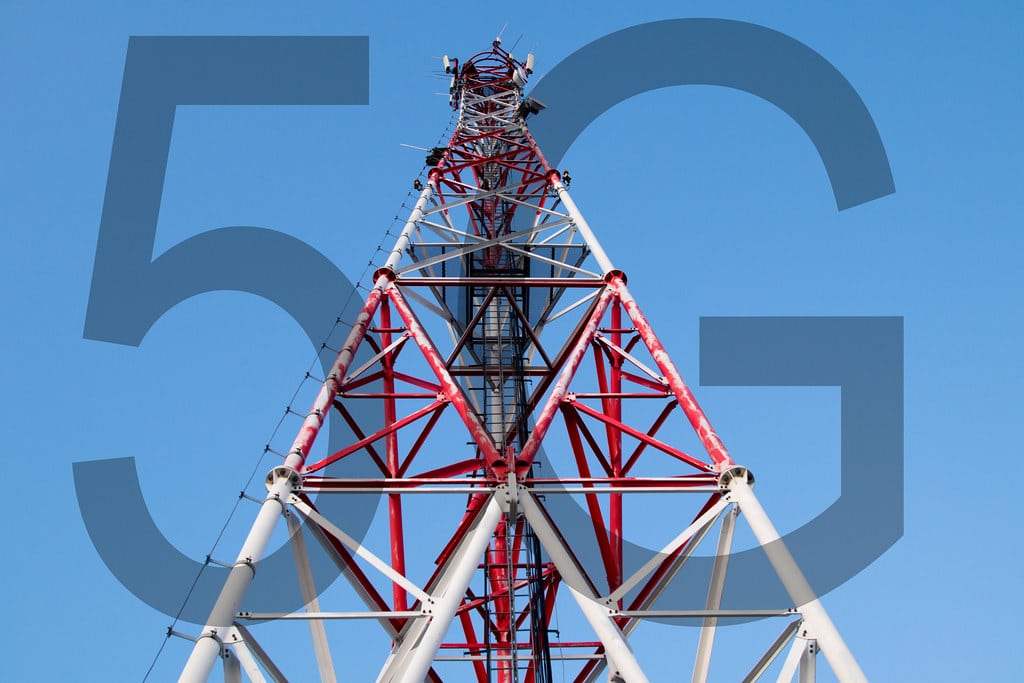 Whenever I see news about 5G, my mind automatically goes to Nigeria and how far we've come in our 5G journey. Last we heard, MTN and Mafab Communications Ltd have made complete payment for their licenses, and the 3.5 GHz spectrum needed for deployment has been handed over to the Nigeria Communications Commission (NCC). But that's not on today's menu.
Good news for Zimbabweans: On Friday, February 25, 2022, telecom operator, Econet, in partnership with global technology infrastructure suppliers Ericsson and ZTE, launched the 5G network in Harare, Zimbabwe's capital.
The Southern African country becomes the third African country to enjoy the high-speed 5G network after South Africa and Kenya. For now, it would only be rolled out in Harare for individual and enterprise customers, with more cities to come.
By the end of April, Econet said it should have deployed 22 base stations countrywide.
Econet has the largest market share in the Zimbabwean telco market — 61% — and it is no surprise it is the first telecom to launch the 5G network ahead of Telecel and State-owned NetOne Cellular. It was also the first to launch the 4G network in the country in 2013. However, there is no accurate representation of the amount of 4G coverage.
Zimbabwe joins the 78 other countries where 5G has been launched, while Econet could very well be the 201st network operator. 
Meanwhile, in other parts of Africa, Ghana has a proposed launch date of 2023, Egypt has no set launch date, and Nigeria's January 2022 deadline has passed.
Last week on Techpoint Africa
What I'm listening to/watching/reading
Opportunities
Identitypass is hiring. Check out available roles
Some entry level data scientist roles. As found on Twitter
OnePipe launches a writing challenge for Nigerian journalists. Three writers to win 1 million naira each. Apply here.
Pitch Friday is back! Do you have a great startup worth investing in? Why not register for the upcoming Pitch Friday session here
Kuda needs a product owner — Crypto. Feel you're a great fit, apply here
UN Women plans to select 60 trainees from 10 African countries for coding courses. Find the requirements and how to apply here
Wella Health is creating a training and internship program for software engineering and design talents. Send an email to school@wellahealth.com to join.
TradeRepublic is looking to hire 250 into several roles. See where you fit in here
Paystack is hiring. Want to try out?
Applications are open for the Middle East, Turkey, and Africa GNI Innovation Challenge. Learn more about the challenge and how to apply here.
eHealth Africa is hiring a Field Monitor. Apply here
Cheers to a good week!