If there's one thing we can all agree on, it's that our online data is being tracked, one way or the other. From the sites we visit to the apps we download, there's a lot we share on Obasanjo's Internet — inadvertently or not — that end up in the most unlikely places.
Let's put this in perspective, say you want to buy your dad a birthday gift. You go to your favourite eCommerce store and pick out some shoes and a nice wristwatch, but you aren't ready to pay. So you add it to your cart and decide to wait till salary week. After all, dad's birthday is not for a couple of months.
You clock off the website and go back to your favourite game. Two minutes into the game, you see an ad for some men's shoes and even a suit. Strange? Maybe not.
Some say data privacy is a myth, and in a world where the free online services you enjoy require some information in exchange for your non-payment, you might be tempted to agree — sometimes I am too.
In the last four years, since the implementation of the General Data Protection Regulation (GDPR) began, some headway has been made to protect personal data. The use of cookies, emphasis on consent, elaborate — but still insufficient — rules on data processing, transfer, and tracking are receiving attention.
Big tech companies have become the subject of extreme scrutiny. They have had to backtrack and find ways to protect user privacy due to the current invasive nature of data tracking and its application to advertising and marketing.
As of December 2021, per Statista, 97% of apps on the Google Play Store are free. On the Apple App store, that number goes down to 94%.
In April 2021, Apple finally implemented its App Tracking Transparency privacy policy which meant app developers needed to seek the consent of users before their data could be tracked or given to a third party.
Before this, Apple allowed app developers to track user data either through its Identifiers for Advertisers (IDFA) or using their own trackers. With ATT, however, once a user chooses to opt-out, app creators would have no access to the IDFA and are urged not to track them on their own.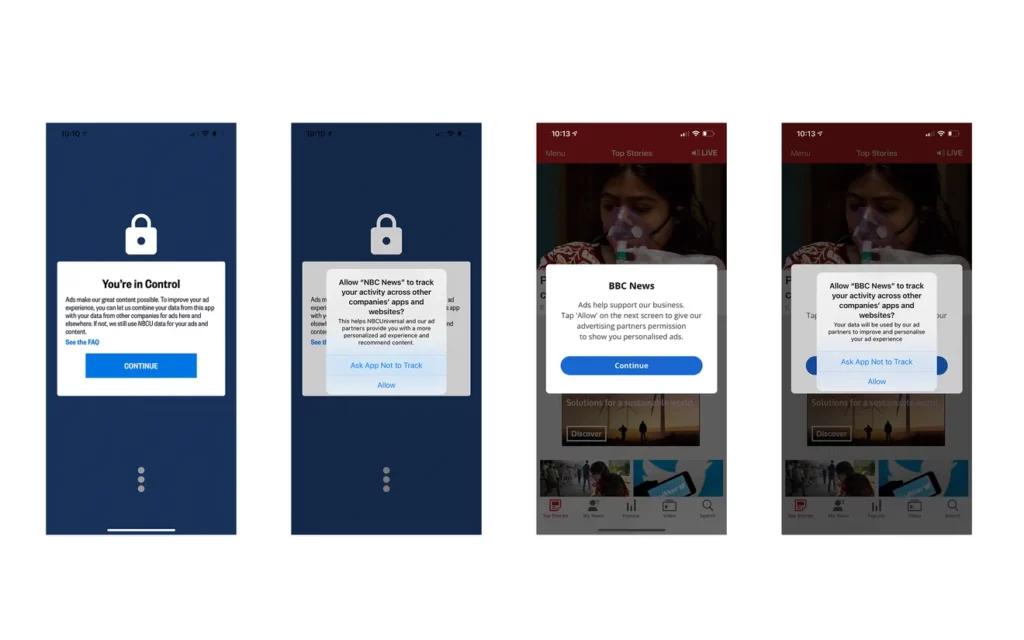 For privacy advocates and enthusiasts, this was a welcome development. As we've discussed in previous articles, consent is one of the fundamental tenets in protecting online privacy. Seeing it put front and centre brought tears of joy to the eyes.
But not everyone was on board with this. For companies like Meta (formerly Facebook), whose 2021 revenue was 97% ads, this was most definitely a stumbling block. With 98.5% of Facebook users accessing the platform via mobile phones, this was, of course, quite worrying.
So, in February 2021, Meta took out full-page ads in the New York Times, Washington Post, and Wall Street Journal, claiming it was protesting for "small businesses everywhere." However, this was not enough to save them because, by October 2021, investigations by Financial Times showed that Meta, Snap, Twitter, and Google's YouTube had lost $10 billion in revenue due to Apple's ATT.
Interestingly, Meta believes that they could lose upwards of $10 billion in revenue due to the ATT by the end of 2022.
However, while Meta's actions in February 2021 might not have been entirely altruistic, it did have a point. Meta is the second-biggest digital ad platform after Google. It is heavily relied upon by pretty much everyone for data to run ads and gain insights into customer satisfaction and usage.
From publishers to small and medium scale businesses to large corporations, advertising is an essential source of revenue. And to run the targeted ads which Meta promises, real-time/recent data is critical.
The question now is, how can these companies balance the competing needs of privacy and profit-making?
A sandbox, but for privacy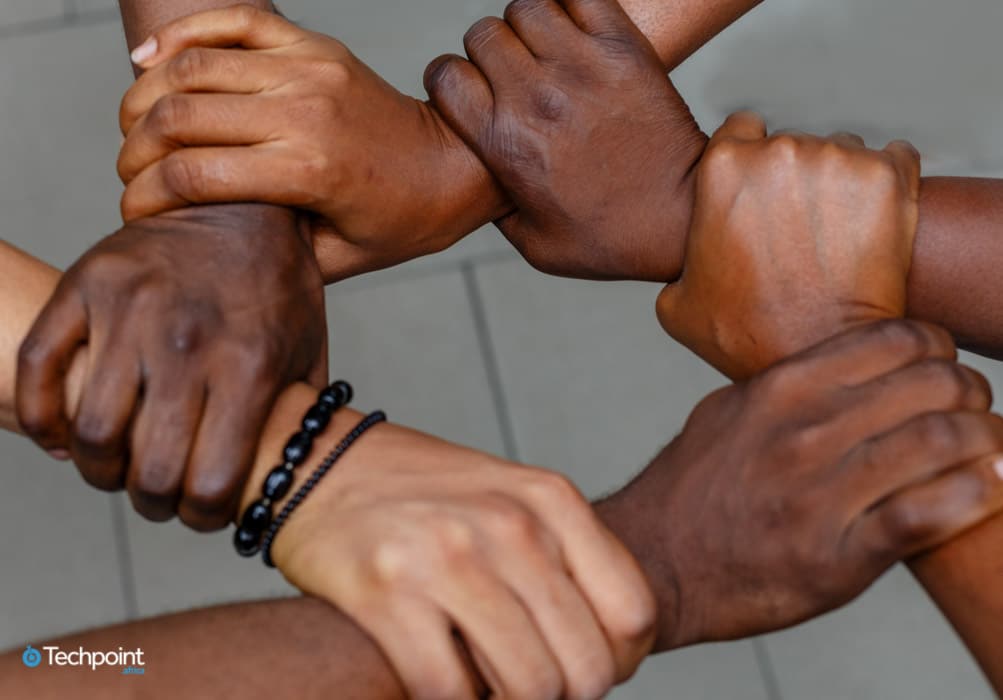 As of January 2022, 83% of smartphone users in Africa use Android; 70% worldwide. And on Wednesday, February 16, 2022, in a blog post, Google announced that it would be extending its Privacy Sandbox to Android.
According to Google, "The Privacy Sandbox initiative aims to create technologies that both protect people's privacy online and give companies and developers tools to build thriving digital businesses. The Privacy Sandbox reduces cross-site and cross-app tracking while helping to keep online content and services free for all."
Since its inception in 2019, Google's Privacy Sandbox has been mired in controversy. Considering that the company is the largest digital ad platform on the planet and is said to track user behaviour over two-thirds of the Internet, issues were bound to arise.
In January 2022, the company announced that it was scrapping the controversial Federated Learning of Cohorts (FLoC) and introducing Topics. FLoCs was Google's plan to phase out cookies using technology that aggregated users into groups of users with similar interests.
Side Note: This excerpt from this article by the Electronic Frontier Foundation explains the issues surrounding the use of FLoCs. TL;DR It was a big tattoo on your digital forehead because it tracked your Chrome browser history.
Side Side Note: Unlike my favourite chocolate chip snacks, cookies are text files with small pieces of data — like a username and password — that are used to identify your computer as you use a computer network. Using our earlier example, cookies made it easy for them to target those ads at you after logging off the eCommerce website.
By extending the Privacy Sandbox to Android phones, Google introduces four tools into the equation: Topics, Fledge, SDK Runtime, and Attribution Reporting. These are expected to replace the need for the Google Ad ID (GA ID) — the equivalent of Apple's IDFA; although the GA ID is expected to be operational for two more years.
According to Daniel Junowicz, Managing Director of LATAM & Africa at AppsFlyer, "The announcement of the deployment of Google's Privacy Sandbox on Android is an expected continuation of an ecosystem that continues to prioritise user privacy.
"Since Apple's ATT Framework set the tone for these changes last year, the mobile marketing landscape has continued to innovate and embrace privacy-privacy preserving ways to drive mobile marketing performance."
X-raying these tools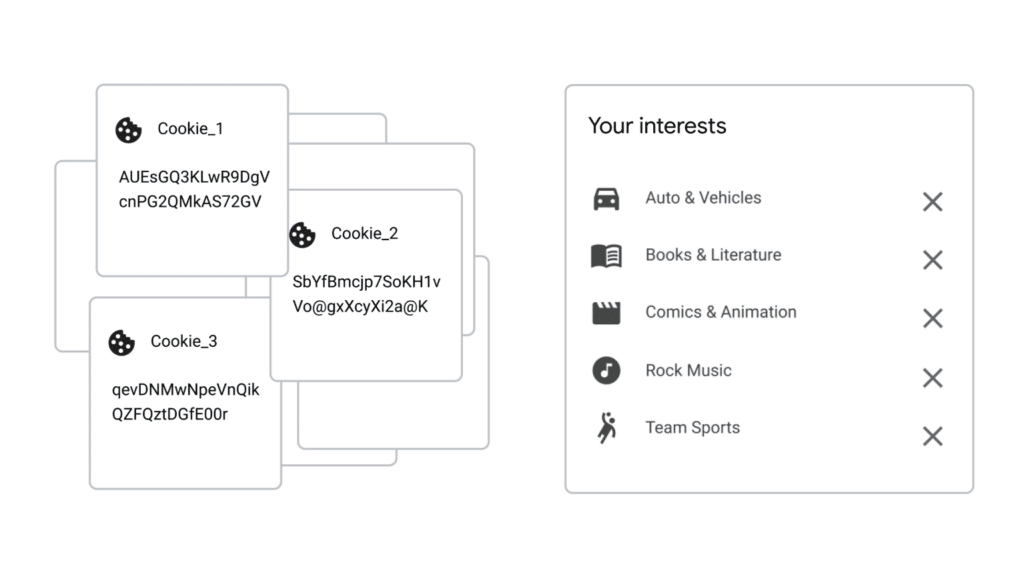 In this video by Debby Reynolds, data privacy & protection expert strategist, she gives a high-level explanation of these four tools. According to her, these tools could "create less asymmetry in the relationship between consumers and marketers" while still providing some level of information to the marketers.
Topics is a bit similar to FLoCs in that it categorises your interests based on your browsing history. Currently, Google says there are 300 human-curated topics, and it would be adding to the list as it goes on.
Topics gives you the option to delete topics that are associated with you. In addition, when you first visit a site that has integrated the Topics API, you can choose which topics you are interested in on the website. This helps target specific people without revealing specifics like age, gender, or race for ad companies.
Say one of the Topics is 'Food" using our earlier example. If the eCommerce website had integrated the Topics API, you could have chosen only to be associated with Food and would not have seen any ads relating to suits or shoes once you logged off.
Fledge gives ad companies access to a custom audience of customers that have expressed interest in a particular product before or have bought a product before.
Attribution Reporting prevents companies from getting specific data of a customer that bought a product. So say after you received your salary, you went on to buy your dad the shoes and wristwatch; Google would prevent the ad company from seeing that it was Sophia who lives on 61, Opebi Road, Ikeja, Lagos, Nigeria that bought a gold wristwatch and size 43 male shoes.
Side Note: Attribution is a way for ad companies to gain bonus points for ads that have converted. Basically, if you buy a product through an ad that was targeted at you, the ad company can use this to gain brownie points and know which ads work or not.
SDK Runtime is a firewalled section of the phone to isolate ad tools to limit their ability to see and record what people do. An SDK (software development kit) is a set of tools provided by the manufacturer of (usually) a hardware platform, operating system, or programming language.
They help developers focus on running their own programme without worrying about having expertise in things like ads or analytics.
Want some more technical knowledge? You can check this out.
Balancing privacy and profit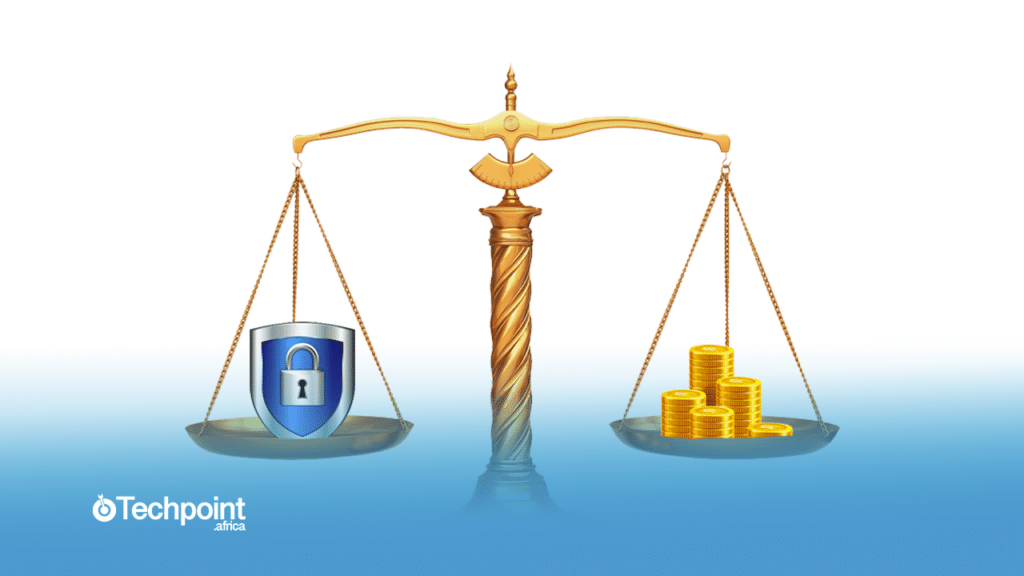 Google's stake in the ad industry seems to have informed much of what it has proposed. Unlike Apple's "one size fits all" approach, Google's method appears to be more balanced and considerate of all parties.
Google says it would be working closely with the industry and regulators to finetune the Privacy Sandbox as this is not the final iteration. According to the company, this would take a couple of years before it is ready for implementation.
Meanwhile, Android users can manage activity on their Google dashboard and delete web and app activity or location history or whatever they wish to keep anonymous.
Reynolds advises that companies find ways to increase their first-party data using giveaways to help foster that.
As she says, "Nothing stops companies from providing incentives to develop first-party relationships with consumers. I think businesses that cannot show how this data exchange benefits consumers will have a hard time getting people to give them data."
A position Junowicz holds, "For Android mobile marketers, having the right technology in place will be crucial in order to continue generating valuable insights without compromising on privacy. For example, the use of predictive measurement solutions in conjunction with creative approaches will be vital to retain, engage and monetise users while providing personalised user experience in a privacy-compliant environment.
"In addition, the development of data cleanroom technologies will offer a neutral, safe space for multiple entities to collaborate using first-party user data.''
Side Note: First-party data is information a company collects directly from its customers and owns.
This would, of course, lead to more companies having to comply with data protection regulations and perhaps better data protection and privacy policies.
However, these actions serve to further cement Google's and Apple's hold on the industry. Something to chew on and perhaps worry about.