A few days after announcing its Series D round that sent its valuation over the $3 billion mark, African fintech startup, Flutterwave, at a virtual event, announced additional services to its existing offering. In addition to its payment infrastructure, the startup unveiled the addition of Apple and Google Pay, Grow (its SME financing service), and fintech as a service (FaaS).
Startups can now embed card issuance, account opening, and wallet features into their services using its infrastructure. The announcement is the first of its kind in Africa's burgeoning ecosystem, and this article provides some insight into the implications for African startups.
What is fintech as a service?
Akurateco, a Dutch software provider, defines fintech as a service as offering financial technology as a service. Startups that provide FaaS often provide an API that enables other startups or institutions to provide various financial services, including payments, wallet provision, and card issuance.
Under this arrangement, the technology provider is completely responsible for developing and maintaining its platform, while the startups it serves focus on providing unique services for their customers.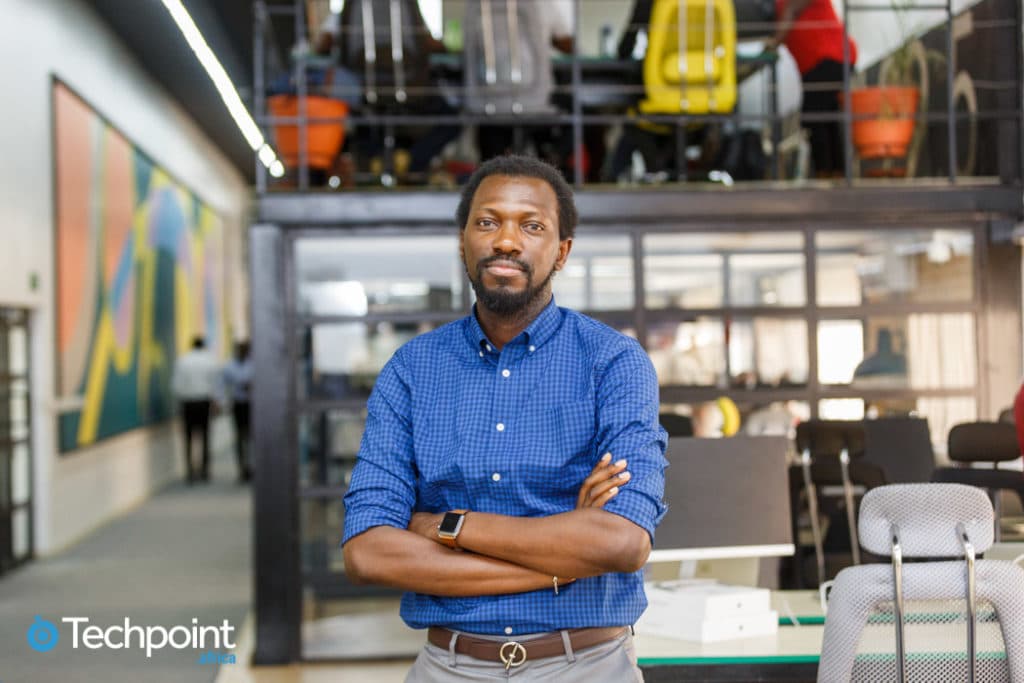 African API fintech startups have gained more attention in recent years, but they often focus on a few services. While startups like Mono and Okra concentrate on providing financial data and payment APIs, Flutterwave intends to provide an API that meets all of a business' financial needs.
In Flutterwave's case, a grocery delivery startup, for instance, that signs up to use its FaaS API can choose a custom offer that enables it to provide a wallet and payment option for its customers while it focuses on aggregating meal choices for its customers.
How does FaaS affect the ecosystem?
In a statement explaining why B Capital invested in Flutterwave's Series D round, Matt Levinson, a partner at the firm, said, "Flutterwave may ultimately build one of the most consequential fintech businesses in the world, enabling hundreds of thousands of merchants to transact online and connect Africa to the global economy."
By including fintech as a service in its offerings, Flutterwave is definitely on the path to doing that, but how does this affect other startups in Africa?
Improved customer service
Customers are usually the biggest beneficiaries when businesses make changes to their business model, which could well be the case. By enabling other companies to integrate financial services to existing offerings, they allow the businesses to expand already existing offers.
All things considered, this should enable them to focus on their core business, providing customers with a better experience and increasing competition among startups.
Faster time to market
The time needed to add a new feature to a startup could take anywhere from a few weeks to a few months, but with fintech as a service, a startup could launch a new feature in as little as days. This cuts down their time to market and allows them to receive feedback faster.
However, the tech is not all they stand to benefit from. Providing financial services often means that businesses deal with customers' data. Consequently, regulators often have to step in to ensure that there are no abuses.
Integrating Flutterwave's FaaS API will help them bypass most regulatory requirements. Yet, while it allows them to get to market faster, it also reduces the startup's ability to innovate and could reduce the quality of its services.
Privacy concerns
An individual's financial data could be used to exploit the person, and that explains why the fintech industry is probably the most regulated sector in Nigeria. Providing a FaaS API is not limited to fintech companies, with other industries capable of integrating with them.
Outsourcing the provision of their fintech services could, therefore, leave startups at the mercy of the service provider as they often lose control over the quality and security of their fintech service.
According to Jan Chapman, Co-founder and Managing Director of MSP Blueshift, "when a startup outsources its fintech services, it is often required to share sensitive data with its service provider. This can put the startup's data at risk and expose it to fraud or identity theft. The startup may also be limited in its ability to control how its data is used and may not have the same level of security as it would if it developed its fintech platform."
Increased regulatory oversights
Providing FaaS services to startups would see Flutterwave dealing with data from the businesses that sign up and could open it up to increased regulatory oversight.
"There are definitely possibilities of more regulatory oversights in niche cases, especially if it involves private data, but generally, standardisation and provision of FaaS through APIs means that there is more compliance built right from the go," says Rafiq Lightwala, Founder of Investify, a Pakistani fintech startup.
While Flutterwave's FaaS offering is a welcome development for startups that may need to ride on its infrastructure, it could also throw up quality control, regulatory, and security issues. However, going by some of its appointments in the past year, the startup seems prepared for problems that may arise.