Good day,
Oluwanifemi and Emmanuel here.
Today we are discussing:
African startups in YC W21 batch
Over $1m seed round each for two African startups
Online voting registrations in Nigeria
African startups in YC W21 batch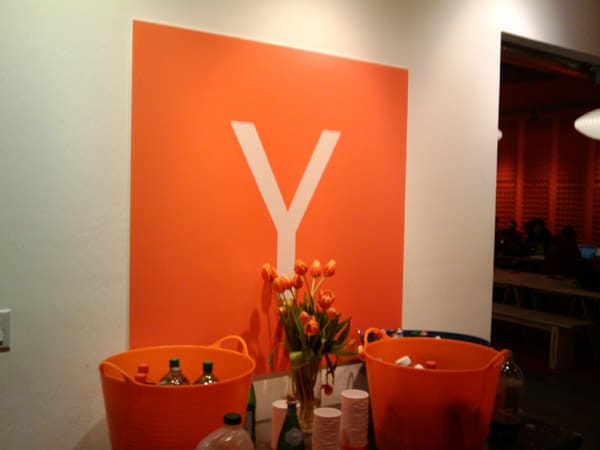 In 2019, our then startup editor, Ifeanyi analysed how a growing infatuation with VC funding was driving Nigerian startups towards a US-based accelerator, Y Combinator. Since then, Nigerian, nay, African startups, have had a growing presence.
The recent success of Flutterwave and Paystack, two of Africa's earliest YC-backed companies, has seemingly increased the accelerator's attractiveness in the eyes of founders and investors.
Fun fact: Over 41% of West African startups that cumulatively raised at least $1m in the last decade went through an accelerator. Only 1 in 17 startups that raised up to a million dollars closed shop.
Demo day: Twice a year, Y Combinator invests $125k (formerly $150k) in selected startups, in exchange for 7% equity. Unlike last year when Y Combinator held its Winter and Summer Demo Days in two days, it's a single day for the Winter 2021 batch.
On March 23, 2021, 319 startups from 41 countries pitched, attracting attention from more than 2,400 investors. Only ten African startups pitched, slightly less than the 12 selected in 2020. Unsurprisingly, most of them are fintech companies.
Five Nigerian startups featured in this session, three from Egypt, and one each from Ivory Coast and Kenya. Find out more about the exciting stuff they're doing here.
First a question? What does the "Y" in Y Combinator stand for? Y Combinator's founders named it after the computer function called the Y combinator — a higher-order function that lets you run other functions successfully. Sound familiar?
A bit of advice: While entering YC is a nice feat, it is by no means a measure of success. About 59% of startups that raised at least $1m in the past decade did not go through an accelerator.
Rally Cap Ventures Venture Partner, and Lateral Capital Investor, Kyane Kassiri offers a much-needed perspective in this thread.
Two African startups raise $1m+ seed
Ghanaian healthtech startup, Redbird has raised a $1.5 million seed investment, bringing the startup's total funds raised to $2.5 million. This new investment came from the Johnson & Johnson Foundation, Newton Partners, and Founders Factory Africa.
Redbird helps healthcare professionals like doctors, nurses, and pharmacists in Ghana to have access to test kits and keep a record of the results which can be accessed at any time.
Unlike the typical SaaS model, the startup's model is hinged on supplying test strips. Meanwhile, clients get to enjoy free access to the relevant software — Redbird Health Monitoring — as long as they buy their supplies from the startup.
Launched in 2018, the startup claims to be serving over 360 pharmacies in Kumasi and Accra, recorded over 125,000 tests from more than 35,000 registered patients. Following this raise, expansion to new markets is in the works.
Foresight: With access to such a wealth of data on different health conditions like anaemia, malaria, typhoid, prostate cancer, Hepatitis B, etc., the startup could develop other products, especially in Artificial Intelligence (AI), to improve healthcare in Africa. After all, AI-based startups in this part of the world are often restricted by inadequate data to train their inventions.
In other news, YC S20 alumnus, Afriex also announced a $1.2 million seed round led by pan-African VC firm, Launch Africa, to further help Africans do zero-fee cross-border transfers/payments within and outside the continent. Other participating investors include Y Combinator, Future Africa, SoftBank Group, and some angel investors.
The Nigerian-founded crypto remittance startup present in Nigeria, Ghana, Kenya, Uganda, and the US, claims to be used in more than 30 countries and process about $500,000 worth of transaction fees monthly.
It appears this crypto use case is gaining momentum on the continent. Earlier in the week, it was another Nigerian startup with a similar service, Flux, getting into YC W2021 batch.
African fintech startups are undoubtedly taking the weight off traditional remittance companies while driving down high cross-border remittance charges.
E-voting for Nigeria's 2023 general elections?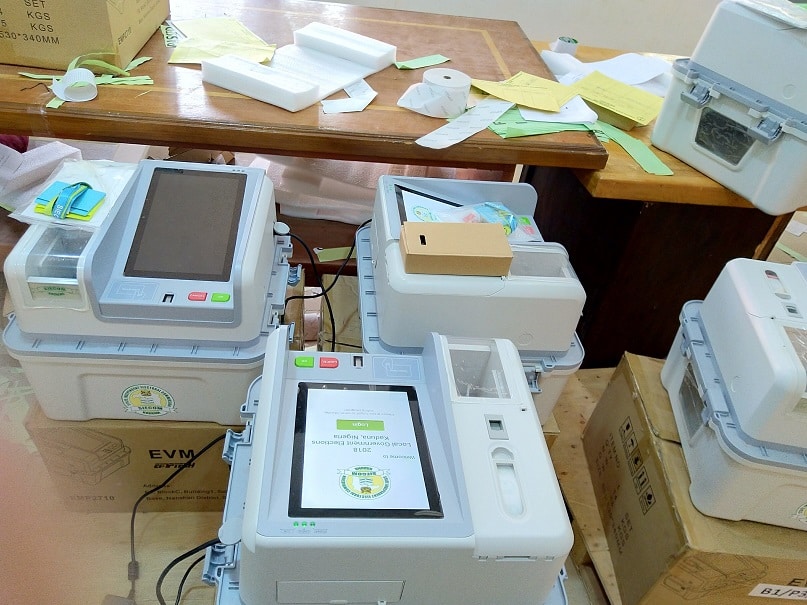 Nigeria's electoral body, Independent National Electoral Commission (INEC) has reiterated its plan to introduce online voters registration towards the 2023 general elections.
As of last year when the announcement was made, the registration was to begin in Q1 2021 and run till six months before the elections. However, nothing indicates that the process has begun.
More like a hybrid. People who can register online will still have to visit designated voting centres for biometric capturing before they can get their Permanent Voters Card (PVC). By the way, these centres will still have to cater to those unable to register online.
Rising numbers:  Before the 2019 general elections, INEC halted PVC registration in 2018 and card collection in early 2019. If half of Nigeria's population are above 19 years, as noted by Statista, it means that only about 72 million people of the eligible population can vote.
From the statistics presented before the 2019 general elections, about 84 million Nigerians registered to vote, of which 11 million are yet to collect their PVCs. Adding this number to newly eligible voters, there's every chance that voting registration centres will be crowded when the process starts, mirroring what is happening with the NIN registration process.
Is e-voting possible? If anything, running a successful online registration process can not guarantee that Nigeria is capable of conducting an online voting process yet. Titilola echoed my sentiments here.
However, if e-registration would help, it could be in ensuring only eligible citizens register and vote. But then, Nigeria is yet to achieve a unified database. Of course, e-voting has been attempted in Kaduna state, but it wasn't free of discrepancies.
That the nation is considering e-registration should fill me with hope, but several critical systems are yet to be put in place.
See what I mean: How close is Nigeria to adopting a proper e-voting system?
What else is happening?
Have a great day!
Oluwanifemi Kolawole & Emmanuel Paul for Techpoint Africa.