While living in the UK, Surayyah Ahmad and Zaheed Mahmood noticed that many Nigerians spent a lot of money in high street shops. According to Ahmad, this, coupled with Nigerians' brand loyalty, sometimes perplexed shop owners.
The couple saw this as an opportunity. First, they started off helping a few people buy products for free from these stores. Afterwards, they launched YDS Online as an eCommerce fashion startup in 2017. Using Instagram for marketing purposes, YDS wanted to make it easy for Nigerians to access global consumer brand products.
"We would package hundreds of parcels weekly to Nigeria. We were shocked at how people in hundreds jumped to start buying these items from us," Ahmad tells Techpoint.
But they noticed the revenue made, though insignificant, was benefiting the UK's economy.  With this in mind, they sought to use their business to contribute to the Nigerian economy. And at the same time, provide a worthwhile customer experience for Nigerians.
"Our motivation is simple. Every Nigerian deserves to get these products at the same price as other people around the world. We also deserve that money spent outside the country comes back and contributes to our economy."
Your Daily Store: Started in the UK, scaled in Nigeria
In 2018, the couple came back to Nigeria to grow the then one-year-old eCommerce business. Before founding YDS, Ahmad had worked for two UK eCommerce companies, Just Eat and Ocado.
But, Mahmood who is a software engineer plied his trade for the Nigerian Communications Commission (NCC) before YDS. Even as a co-founder, Mahmood still acts as a visiting lecturer at the University of Hertfordshire. It was there Ahmad studied for her bachelor's degree while Mahmood, his PhD.
According to Ahmad, some consumers are unable to buy designer products in Nigeria. Because of that, they end up buying them from other countries with up to 150-200% increase in price.
"We are a country with low purchasing power. You can sense that Nigerians love these products but price increase limits most."
It is for this reason, YDS partners with brands to bring their products closer to Nigerians. Ahmad says the startup is also doing this at globally competitive prices.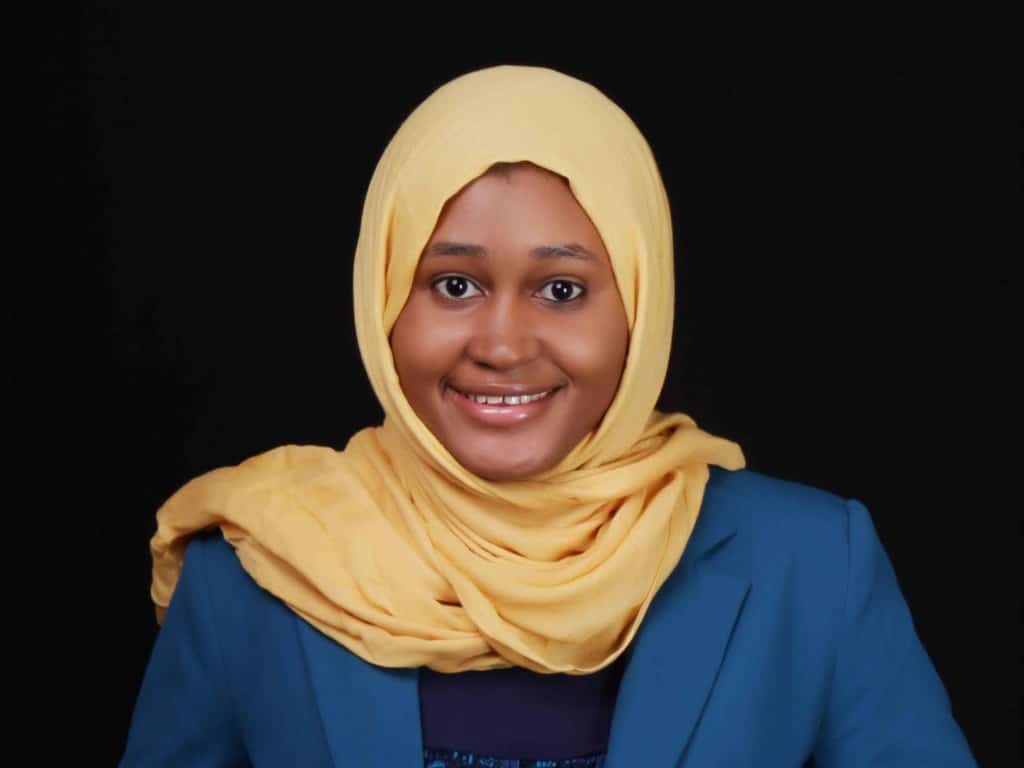 Although YDS had some customers patronising their service, they soon realised that their current model didn't give them an edge.
Looking for a way to alter the business model, Ahmad noticed that Nigeria's consumer index had gone up to 240. "People had less money in their hands," she says. This led YDS to launch a split-pay service which allowed their customers to pay for products within two months at 0% interest fee.
Split-pay service and taking stores online
According to Ahmad, this singular decision has been a game-changer for the startup.
"This increased our sales by over 60% in the first three months. This wasn't surprising as the concept of 0% point of sale financing is revolutionising the way people shop in other countries like the US."
Next, YDS looked to try this for customers of offline consumer stores like Shoprite. But first, it needed to build the necessary infrastructure to make this possible. How? Ahmad says by taking these stores online and at the same time, handling their operations.
YDS' plan was to target a store with a single brand product model which would make it easy to take online in a short time.
The eCommerce startup began making preparations to take its first offline consumer store online. In the process, it raised $250,000 from angel investors for the proposed partnership and also to expand its operations.
In August 2019, YDS approached MINISO Nigeria. By March 7, 2020, the partnership was complete and MINISO Online was launched.
We are live!!!!!! https://t.co/NULAK2wB8k

Our items are already getting sold out woh!!! 10% OFF
If the item you want is out of stock, don't worry, sign up to our newsletter and we will email you when we restock within the week pic.twitter.com/l66oudHm1c

— Miniso Online NG (@shopminiso_ng) March 7, 2020
Three weeks into this new partnership, the coronavirus pandemic had begun to spread in Nigeria. To curb its spread, the federal government initiated lockdown measures in Lagos, Ogun, and Abuja (YDS' primary markets).
Although this affected its business for a while, Ahmad says it did little to dent the startup's revenue of over ₦150 million (~ $400,000) in the last 18 months. Additionally, she says YDS has attained profitability, netting about 10% net profit in 2019.
"We intend to increase profitability as we partner with more companies, get wholesale prices as well as increase our customer base," she says.
With a customer base of over 5,000 people of which 80% are return customers, YDS had its own fair share of challenges.
First is the mistrust in the eCommerce space. And according to the CEO, the behaviour Nigerians exhibit towards online payment hasn't changed.
To address this, YDS introduced cash on delivery, like most eCommerce players do now. Also, it developed a software, merging warehouse inventory with the pop-up inventory. The latter caters to pop-up shops where customers see samples of products before they buy them.
However, despite the success it has had with split-pay service, there is the question of sustainability. The idea behind taking offline stores online by a single company brings about the need for other infrastructures like fulfilment centres, in-house software development, and logistics services to ensure the proper running of their businesses.
But Ahmad believes this presents standalone business opportunities for the startup.
"Having many arms to a business at the beginning can be cumbersome and sometimes difficult to manage. But when I look at the way Amazon is putting all together, having each arm operate independent of the other, I believe that we will be able to do this with the right talent in house," she says.
The grocery market is there for the taking
Yet she believes that eCommerce still has a long way to go in Nigeria.
"With the likes of Jumia and Konga failing, one would be naive not to tread cautiously. Our lifestyle and low productivity afford us so much time to go in-store and shop."
"Hence most people still don't see the need to order online," she says. "Despite the COVID-19 crisis, many customers are still requesting to go to the Miniso stores and to YDS pop-up shops as against ordering online."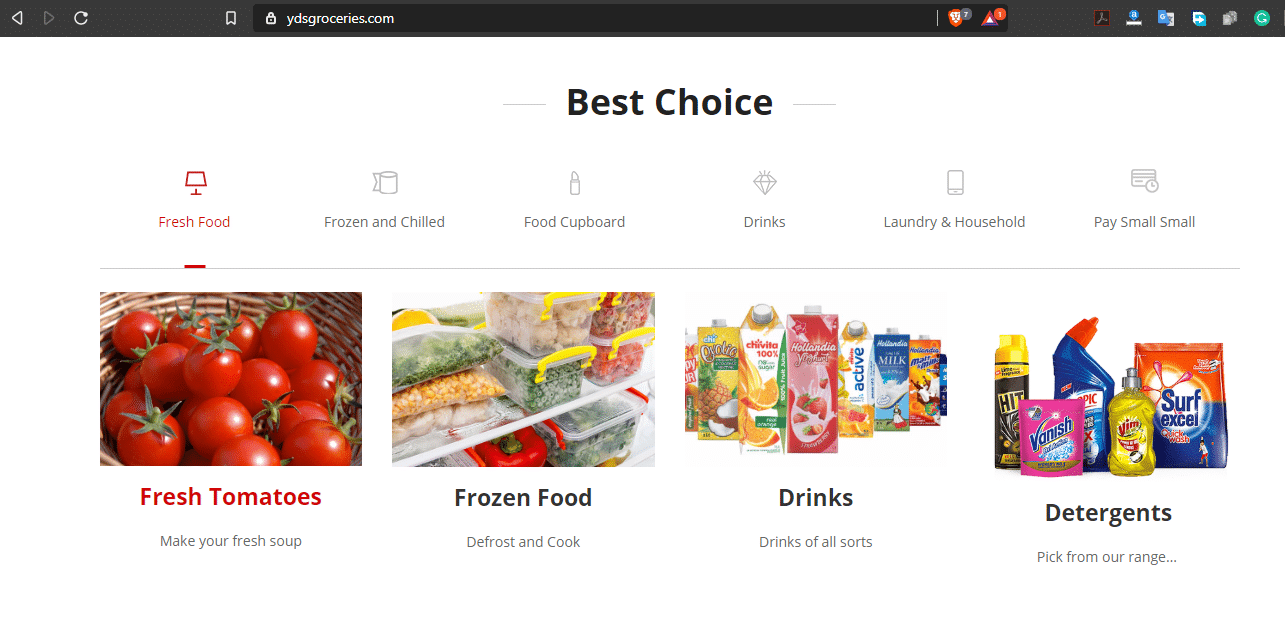 Like most startups, the pandemic has altered the way they do business. For YDS Online, it started when customers began requesting for groceries.
Since the government permitted the delivery of essential services like groceries during the lockdown, YDS seized the opportunity and launched YDS Groceries on April 3. And within the first week, Ahmad says the startup delivered over 200 orders.
The CEO says the crisis has given the startup time to re-strategise. In this game, Ahmad's goal is for three-year-old YDS to gain a large market share in both the fashion and food eCommerce space. First in Abuja, then other parts of the country.
"Nigerians spend an estimated ₦23 trillion (~$60bn) on food and ₦1.8 trillion (~$4bn) on fashion. I believe YDS Online in the nearest future will introduce a convenient market both physical and online to integrate the many eCommerce platforms -- particularly food and fashion."