In the face of difficulties, the emergence of exciting innovations by different entrepreneurs appears to be par for the course. Africa, with its many challenges across different sectors, appears to be a fertile ground for such innovations.
Encouragingly, Africa's tech community in general, and Nigeria's, in particular, has been growing in spades. Every year, different innovative solutions are created to fill different gaps in sectors like health, logistics, and agriculture, among others.
However, the Nigerian business terrain remains a difficult space to navigate and in most cases the emergence of regulations might make the terrain a lot tougher. In a few of these cases, an entire industry could come to a grinding halt.
---
Suggested Read: Nigeria is supposedly conducive for business, but is that the reality?
---
According to Grace (not real name), a mid-level Java developer, most budding members of the tech community go into ventures without being fully aware of what awaits them in terms of market acceptance and possible regulations.
This, according to her, is due to a dearth of accessible data where insights for innovations could be drawn from.
As she argues in a previous discussion with Techpoint, relevant data is being collected through the BVN, SIM registrations, and the National Identity Management Commission (NIMC) among others, but bits can only be accessed by individuals with access to persons in top government positions.
Michael, a full-stack developer for a startup in Lagos, argues that though challenges can be identified, and codes can be written by developers to provide solutions, the reality is that the market is usually a mystery.
"Imagine building an app to help mechanics in Lagos, only to discover that most of them do not have email addresses, despite the fact that they have smartphones," he recounts.
Echoing Grace's sentiments, Michael also believes that a lot of hurdles could be crossed or avoided altogether if relevant data across different sectors could be made publicly available.
Taking it a step further from current solutions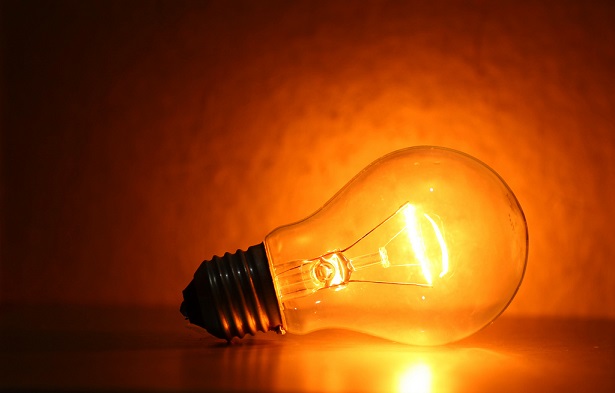 As has been dealt with in previous articles, regulations around the world keep having to play catch-up with these innovations, and in Nigeria, the entry of regulators into any space is usually a catalyst for more innovation.
According to Dr Jubril Adeojo, co-founder/Managing Director of SMEFUNDS Capital Limited, though the entry of regulators usually means some form of restriction, it is usually an opportunity to innovate and let the regulators play catch-up once more.
As Alex Tsado, Technical Product Manager (External) for NVIDIA, opines in cases of insufficient data, the best bet for most innovators will be to create their own data.
---
Suggested Read: COVID-19, technology, and the future lessons for Africa
---
Besides regular updates from the National Bureau of Statistics (NBS) and a few others, the creation of data, reports, and insights in Nigeria appears to be main features of both foreign and domestic private companies.
The likes of PwC and KPMG provide regular insight on Nigeria's financial sector, and for the likes of Helium Health, a dearth of medical records has warranted the laudable but painstaking task of creating medical data from different hospitals in Nigeria.
So far, a fintech industry sandbox model has been introduced by financial services innovators, granting developers access to several relevant Application Programming Interfaces (APIs) from the Nigeria Inter-Bank Settlement System Plc (NIBSS) and other top companies.
It is worth noting that several other sectors can also benefit from such access to data, but the sandbox model has been shown to be very expensive and its intended benefit could be achieved through other means.
The Nigerian government has appeared to take an interest in Nigeria's tech community. This was evident with the inauguration of the presidential committee on technology and creativity in 2018, and more recently that of an advisory community convened by the National Information Technology Development Agency (NITDA).
According to Grace, government involvement should not always spell doom and gloom for innovations; she believes that budding innovators could be given a brief headstart with the creation of accessible data portals.
According to the EU's European Data Portal, open data refers to information collected, or produced by public bodies, and can be accessed, used, modified, and shared by anyone, for any purpose. This data is usually licensed and the terms of use, specified.
Though issues of data privacy might arise, on a wider spectrum, open data has the potential to improve the transparency of government activities in public expenditure, or it could help with tracking criminal activities in certain areas.
Specifically, it could provide data from different public sectors such as electricity, communications, health, and agriculture,  and according to the EU, cross-sector sharing of data could have a performance-boosting effect on these public services.
A number of experts at an IHS conference in 2019, themed Power and Telecommunications Synergy: Building Strategic Alliances for Broadband Penetration and Inclusive Prosperity, also agreed that the sharing of data between sectors such as the power and telecoms sectors will greatly improve their efficiency.
Also, the EU reports that easier access to information engendered by open data, can contribute to the development of innovative services and the creation of new business models by entrepreneurs.
With Nigeria set for new kinds of innovation during and after the pandemic-induced lockdown, the development of real-time, and accessible open data by the Nigerian government, might smoothen the whole process.