Nigeria's economy has witnessed some major upheavals in recent weeks as the outbreak of the coronavirus (COVID-19) necessitated a lockdown of Lagos -- its main commercial hub -- and other major cities.
Consequently, most Nigerian startups have had to stay by working remotely. A system that's only possible when several other factors such as power, and good internet connections, are in working order.
In a bid to help cushion the effects of the lockdown brought about by the COVID-19 outbreak, Nigerian Information Technology Development Agency (NITDA), has announced the inauguration of a 10-member advisory committee to advise on measures that could be taken to cushion the impact of COVID-19 on Nigeria's tech ecosystem.
According to Mallam Kashifu Inuwa, Director General of NITDA, the committee will be charged with providing insight for the government on how to provide an enabling environment for startups, small and medium scale businesses, and the technology ecosystem in general.
Members of the committee include:
Tomi Davies, President, African Business Angels Network.
Amal Hassan, Managing Director(MD), Outsource Global.
Bosun Tijani, MD, Co-Creation Hub.
Juliet Anammah, Head, International Affairs, Jumia Group.
Kola Aina, Founder, Ventures Platform.
Musa Baba, MD, Teasy Pay.
Iyinoluwa Aboyeji, Co-Founder, Andela.
Mr Collins Onuegbu, MD, Signal Alliance.
Dr Kalli Zannah, Special Assistant to the Minister of Communications and Digital Economy.
Dr Amina Sambo-Magaji, the National Coordinator, Office for ICT Innovation and Entrepreneurship.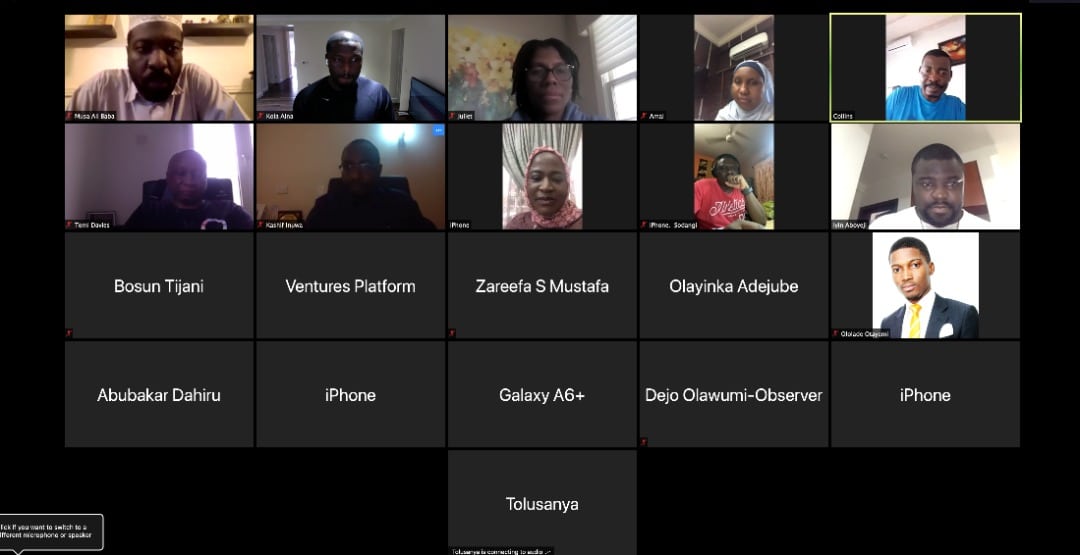 Specifically, some responsibilities of this committee will include:
Devising suitable strategies for the provision of affordable internet access to individuals and businesses.
Developing a framework to facilitate access to financing for technology and tech-enabled ventures.
Devising modalities for encouraging the development and adoption of digital technology to support policies in line with the Work From Home directives of the Federal Government.
Developing a support programme for innovation hubs to facilitate access to remote resources by start-ups during the work from home.
Devising a stakeholder engagement instrument for tech and tech-enabled startups.
However, it is worth noting that most of the members of the newly inaugurated committee were also part of the 50-man Presidential advisory group on technology and creativity inaugurated in June 2018.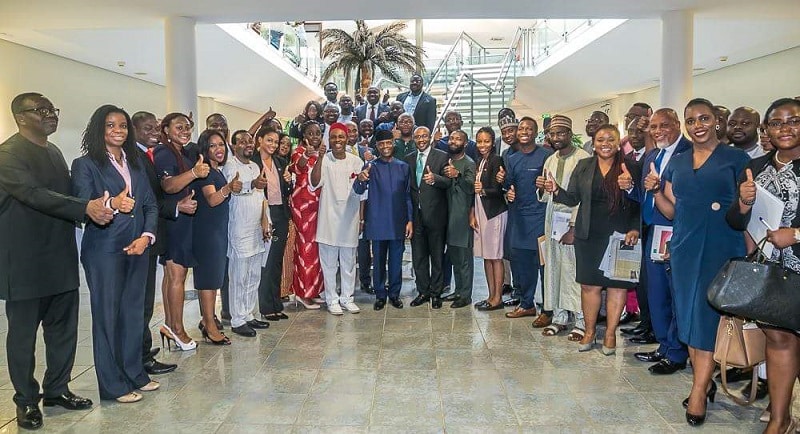 ---
Suggested Read: Here are 28 tech entrepreneurs that made the presidential advisory group
---
The group contained some of Nigeria's brightest minds in technology, entrepreneurship, the media, and creative industries, was charged with coming up with an inclusive and all-embracing roadmap for technology and creative media in Nigeria.
Based on the reputable profiles in the presidential group, one cannot help but wonder if they could have been deployed to tackle the effects of the pandemic. Unfortunately, due to a number of factors, not much has been heard of that group since its inauguration in 2018.
While NITDA's 10-member committee seems to be a laudable initiative, deliberate efforts must also be made for its proper functioning and the implementation of any recommendations.
---
Also Read: How to keep your business afloat at uncertain times