In what has been an eventful year, beginning with a surprising ban on motorcycles (okada) and tricycles (keke) in Lagos and proposed enforcements of regulations on ride-hailing services such as Uber and Bolt (Taxify), the city's mobility sector seems primed for even more interesting developments.
Last week, Ekocab Nigeria, in partnership with the Lagos state government and the Lagos State Taxi Drivers and Cab Operators Association, launched an e-hailing platform that will feature yellow taxis as well as interested private car owners.
The platform, according to its co-founder Segun Cole, is an effort meant to give yellow cab drivers a fighting chance amidst the large market share currently being enjoyed by the likes of Uber and Bolt (Taxify).
However, right before the launch, there were reports of regulatory enforcement on ride-hailing platforms such as Uber, Bolt, InDriver, and others. This, coupled with the hangover from the Lagos okada ban, ensured that the Ekocab launch was met with ridicule by several persons on social media.
Beyond the surface, the story goes a little bit further for yellow cab drivers, e-hailing riders, and commuters alike.
The tale of regular cabs vs e-hailing platforms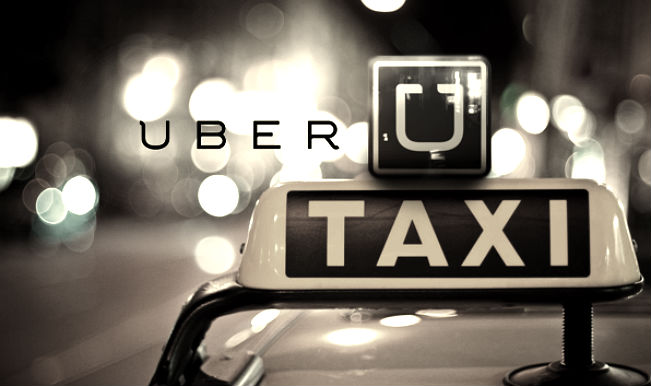 The reduced relevance of regular taxis and the resulting friction with app-based taxi services are not peculiar to Nigeria alone. Such cases have been reported around the world.
Taxicab operators, easily recognised by either their yellow cars with red, blue, and green stripes or a yellow "taxi" sign atop the vehicle or on its dashboard, saw their market dominance upset by the arrival of ride-hailing platforms in the ever-bustling city of Lagos.
Naturally, as more commuters patronised e-hailing platforms, it could be surmised that revenue dwindled for regular cab operators.
Things came to a head early in 2019 when reports of clashes between e-hailing taxi operators and cab drivers in Abuja and Lagos airports emerged.
There were numerous claims from e-hailing drivers operating in the airports that most of them had been manhandled, searched, arrested, and made to pay fines ranging from ₦2,500 ($6.9) to ₦25,000 ($69) by officials of the Federal Airport Authority of Nigeria (FAAN).
---
Suggested Read: Thanks to the Nigerian airport authority, it is becoming unsafe to book a taxi online from a Nigerian airport
---
Another thing that stoked the atmosphere of animosity was the fact that e-hailing platforms, by virtue of their digital status, had managed to avoid the piercing gaze of transport regulators in the country, and did not have to pay any major licensing fees to the state government.
According to Ezekiel Ajibade Owoye, Secretary of the Lagos State Taxi Drivers and Cab Operators Association, Maryland chapter, unlike Uber and Bolt, yellow taxis are made to go through a rigorous process and pay substantial fees in order to operate in Lagos.
A shifting narrative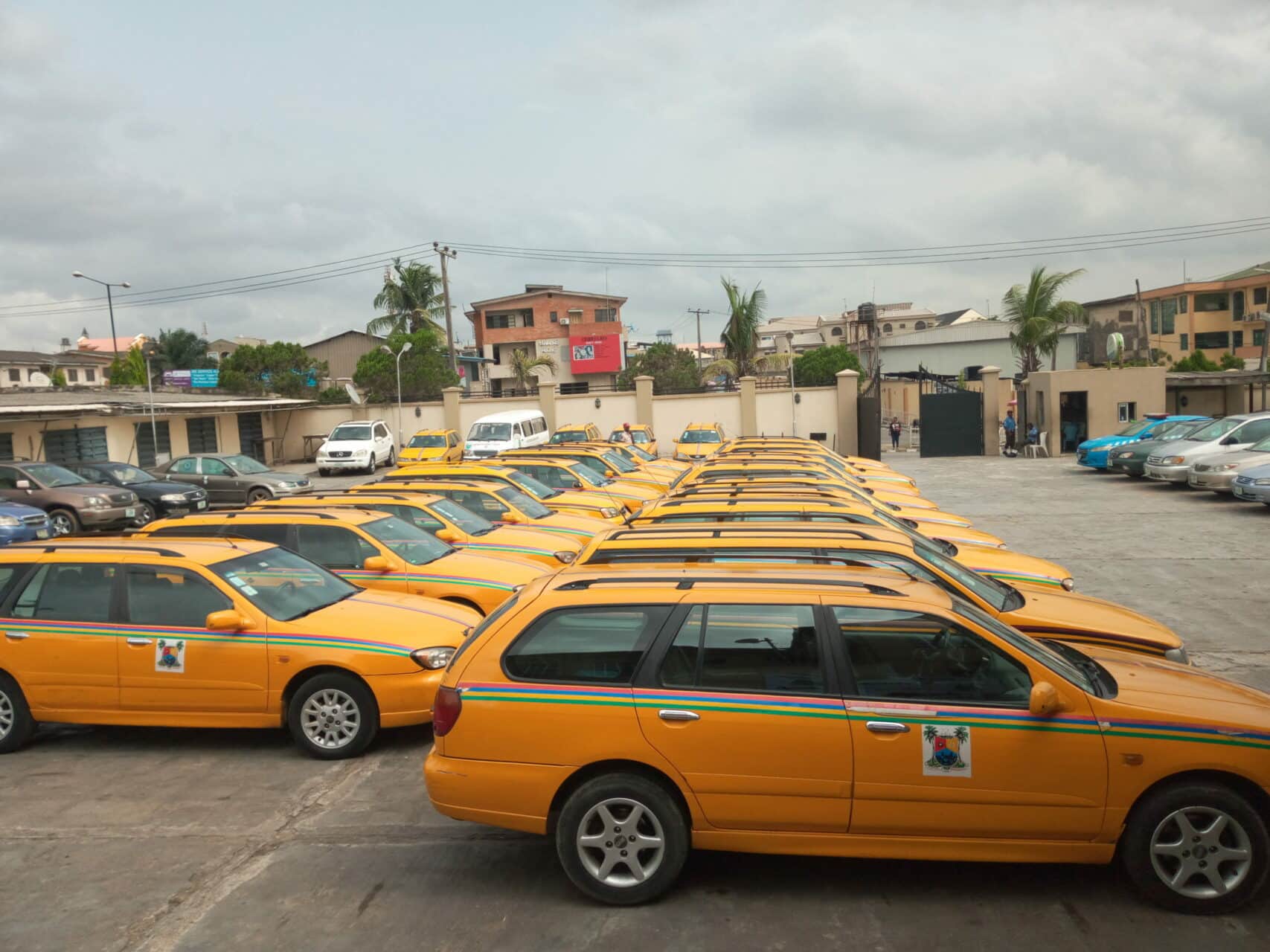 In 2016, a chat with yellow cab drivers revealed that though most of them had heard about the e-hailing platforms, they had little to no idea of how to get on them and could not afford the standard of cars required by e-hailing operators.
This time, we observed that most of these drivers who now have smartphones, and are fully aware of the model of e-hailing platforms, have been able to maintain their own customer base despite the tough competition.
"The likes of Uber and Bolt have their own customers and we cab operators have ours," says a taxi driver in the Anthony area of Lagos.
"A woman coming from a big market with goods like locust beans or vegetables in tow will hardly contact any of the e-hailing platforms. She will instead call one of her regular cab guys whom she can trust," he adds.
This assertion is further given credence by the fact that a lot of Nigerians still do not have access to affordable Internet and, as a result, have to rely on regular taxi services for movement around the city.
Besides those that are offline, we also gathered that some Lagos residents still prefer the services of cab drivers and seldom make use of e-hailing platforms.
For Owoye, the yellow cab has lost the prestige it once had and it might take more than the launch of an app to redeem its image.
"Some estates in Lagos still do not grant yellow cabs entry because they [the cab drivers] are seen as criminals. A situation that unbranded cabs such as those used by e-hailing platforms do not have to worry about."
Though Ekocab's Cole insists that the platform will also accept private car owners who do not have to brand their cars in the Lagos taxi colours, some scepticism still exists in some quarters.
Though Johnson and Peter (not real names), drivers for Bolt and Uber respectively, agree that Ekocab's launch is laudable and could potentially boost competition, they believe the timing is a bit off especially considering it is coming right after the enforcement of regulations on existing e-hailing services.
According to Johnson, the government's presence and its apparent liberality in terms of taxi branding might be something akin to a Trojan horse meant to rope in unsuspecting drivers.
Johnson holds that since the government could seemingly come out of the blues to enforce regulations that they (e-hailing drivers) had heard little to nothing of before, one may not be too confident in the Ekocab initiative.
"What if they now decide in the future that all taxis must be branded in the Lagos colours or [come up with] any other stifling regulation?" he asks.
Echoing similar sentiments, Peter believes that the mobility market in Lagos is large enough for both yellow cab drivers and e-hailing drivers, who both have their respective markets.
"There's no need for any party to be pushed or frustrated before they can thrive," insists Peter.
What commuters are saying about Ekocab
Slightly removed from the hostility on social media, several commuters in Lagos expressed indifference towards the launch of Ekocab in Lagos.
While some believe that the launch is a good initiative, most commuters seem to be more interested in how it affects the life of the average Lagosian.
For a lady we spoke to, the real difference would be much lower prices. She believes that if Ekocab gets massive adoption, finding taxis could become easier since yellow cabs can be found at nearly every bus stop in Lagos.
A number of them, however, were wary of the massive traffic congestion that could follow as the effects of the okada ban are clearly still being felt.
"Ekocab is actually not necessary, because we need more bikes in Lagos. Maybe they can bring Ekobike so that they can be monitoring whatever it is that they want to monitor.
"Lagos does not need more cars, because there are not enough roads for them. This morning I was heading for an interview and I had to trek from Ikeja Under Bridge to GRA Ikeja. If there were bikes this wouldn't have happened," another respondent says.
While it might be seen as competition or business opportunities for e-hailing services and yellow cab drivers alike, for most Lagosians, the best bet would likely be the one that combines affordability with ease of movement.