In most economic settings, access to credit facilities and individuals with larger purchasing power could be the difference between successful and unsuccessful businesses.
A few years ago applying for a loan was widely regarded as a really tough process, but that all changed with the arrival of fintech platforms offering collateral-free loans to both individuals and small businesses, something banks were unwilling to do.
In an earlier piece, we suggested that the Central Bank of Nigeria (CBN) might move to protect commercial banks as we were reliably informed it had done in the past. Last year it seemingly did so with its decision to increase the barrier for entry into the fintech space.
However, it appeared to force Deposit Money Banks (DMBs) out of their erstwhile comfort zone by increasing the loan-deposit ratio among other directives.
---
Suggested Read: Fintechs are getting a delicious piece of the financial services pie but Nigerian banks are not worried
---
The provision of collateral-free loans by fintechs has become increasingly popular as evidenced by the numbers reported by Carbon (formerly Paylater) in 2018, Opera's OPay in 2019, and CBN's credit conditions survey report for Q4 2019.
While the obvious narrative is that Nigeria's apex bank may have unwittingly put pressure on moneylending fintechs, prior events showed that Nigerian banks had been launching into any venture considered to be of public interest and a financial hotcake.
Consequently, even without the push from the CBN, the delivery of collateral-free loans, by commercial banks themselves or through collaboration with loan platforms, may not have been impossible.
Also, as pointed out by various experts at the 2018 edition of Techpoint Inspired, the future of the financial sector will rely on collaborations and mergers between banks and fintechs in order to stay ahead of changing times.
---
Suggested Read: Fintech is not a threat to Nigerian banks; the real threats are less obvious
---
Lending rates and the customer's dilemma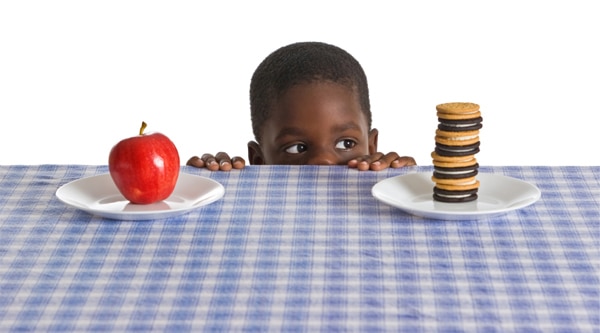 TeamApt founder/CEO, Tosin Eniolorunda, aptly asserts that the critical factor for banks will be meeting the needs of consumers who he cited have major pain points such as bank charges, access to loans, and customer support.
Seemingly living up to expectations, a few days ago, Guaranty Trust Bank, Nigeria's largest bank by market capitalisation, crashed the interest rates on its loan platform -- Quick Credit -- from 1.75% to 1.33% per month, which salary and non-salary earners can access.
However, while Access Bank, with its QuickBucks app, allows non-account holders to access its loans, GTBank makes its loans available to only account holders.
However, GTBank's new rate is one of the lowest rates out there compared to other platforms with similarly low interest rates such as QuickBucks (5%), Page Financials (5%), and Renmoney (2.825%).
Recent findings on Opera's lending platforms have exposed the majority of other microlending apps that employ predatory practises that violate Google's policies for loan apps in its Play Store.
---
Suggested Read: Beyond OPay, money lending apps may be at risk for alleged violation of Google's policies
---
While Google requires a minimum of 61 days for microlenders, the likes of FairMoney, OKash, Aella Credit, Carbon, and Branch allow repayment periods as short as 30 days while charging interest rates that average (collectively) 21% per month and 252% per annum.
By contrast, GTBank's rates will only amount to 16% per annum, QuickBucks (60%), Page Financials (60%), and Renmoney (33.9%).
With these reduced interest rates, competitive responses from other banks may ensue, which will make customers the major beneficiaries in a sector that has been almost inaccessible in previous years.
For instance, if a prospective borrower applies for a ₦100, 000 loan ($276), they will only have to pay an interest of ₦1,330 ($3.67) for GTBank, ₦5,000 ($13.81) for QuickBucks , ₦5,000 ($13.81) for Paige Financials and ₦2,825 ($7.8) for Renmoney.
 For most loan apps mentioned earlier, users would have to pay back interest of ₦20,000 ($55.34).
While the CBN's reduction of transfer charges may not have been enough to really pose a threat to payment companies, the reverse is the case here for lending apps who, in order to stay competitive, might need to be more flexible with interest rates, repayment plans, and other incentives.
Adedeji Olowe, a trustee of Open Banking Nigeria, predicted that banks would not crack retail credit this year, but GTBank's recent move may open the floodgates in Nigeria's lending space.  If this happens, the winner is still an easy guess.