Over the years, a trend has seen Nigerian banks dabbling into nearly every sphere of endeavour from entertainment to media, education, tech, startups and even sports.
Guarantee Trust Bank (GTB) owns the now popular Food and Drink Festival, Ndani TV, Habari (all-in-one) App, and a host of others.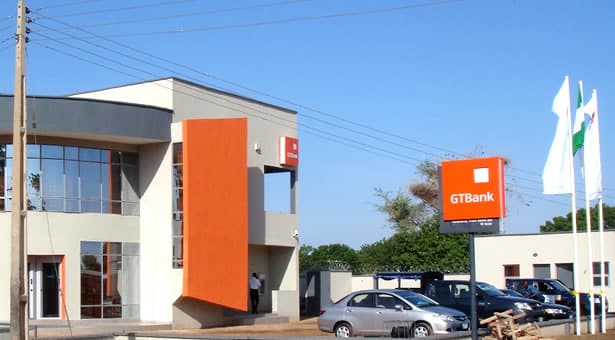 Even though GTBank, as they are popularly called, seem to be leading this diversification charge, your bank is not left out.
Most of these new ventures are somewhat related to the banks' services in a remote way, but others are just a stretch. Business concerns or a terrifying fad, why are Nigerian banks really playing in and trying to dominate non-banking sectors?
"We are just looking out for ourselves"
Speaking with Techpoint, Aisha* a C-level executive in one of Nigeria's popular banks said the seeming competition is actually not competition per se.
"Nigerian banks are just trying to stay alive and relevant, it may seem counter-intuitive but these non-banking ventures are what keep the banking operations running," Aisha said.
Considering Nigeria's near 200 million population is served by 27 licensed commercial banks (pdf), this position seems slightly exaggerated.
#CBN releases Updated List of Deposit Money Banks and Financial Holding Companies Operating in Nigeria as at May 31, 2018 https://t.co/uBqHiRT5Ah

— Central Bank of Nigeria (@cenbank) June 8, 2018
Emeka*, another banker agreed Aisha's position was slightly exaggerated but very near the truth.
"It's not exactly like banks will go out of business if they do not delve into these ventures, but the truth is they give a competitive edge. Nigeria's banking industry is now somewhat competitive, how else does a bank set itself apart?."
"Innovations, announcement and new features are no longer enough. Banks just wait for new things and go right ahead to copy it immediately. In this age of the internet and millenials, storytelling, narratives and emotional connections of your customers are everything," he concluded.
There is seemingly no better way to create these emotional attachment than food, entertainment, fashion and art; all areas Nigerian banks are currently making moves on.
"Look at GTBank, with its many youth-focused programs, it seems to be winning the millennials over,' Emeka observed.
On why it seems they are unfairly competing, Aisha said recurrent problems with vendors have meant banks have had to take matters into their own hands, literally.
"Believe it or not, banks (and bankers) just love to and want to do banking. We want to work with people already in these industries, pay them for services and sit back while they take care of things,"
"But honestly, when you get burnt so many times, it will be unwise to not find an alternative. And the only one in this case is doing it yourself," Aisha said.
On half-truths
A financial expert based in Abuja, Ahmed* believes representatives of these 'Nigerian banks are understandably being economical with the truth on this matter.'
"I work with some of these banks and the whole truth is they are just afraid of technology and changing trends, they are scared stiff," he said in a telephone conversation with Techpoint. Ahmed offers a plausible explanation for this position.
"As people are beginning to have alternatives to structured banking, the days of Nigerian banks as we know are numbered and they know it," he said.
A lot of these options include agency banking, and telecommunication companies among others.
Ahmed reckons that one of Nigeria's biggest banks makes ₦4 billion ($11.96 million) to ₦10 billion ($27.74 million) daily from agency banking alone; way more than their structured banking operations.
Telcos especially are a big threat to these banks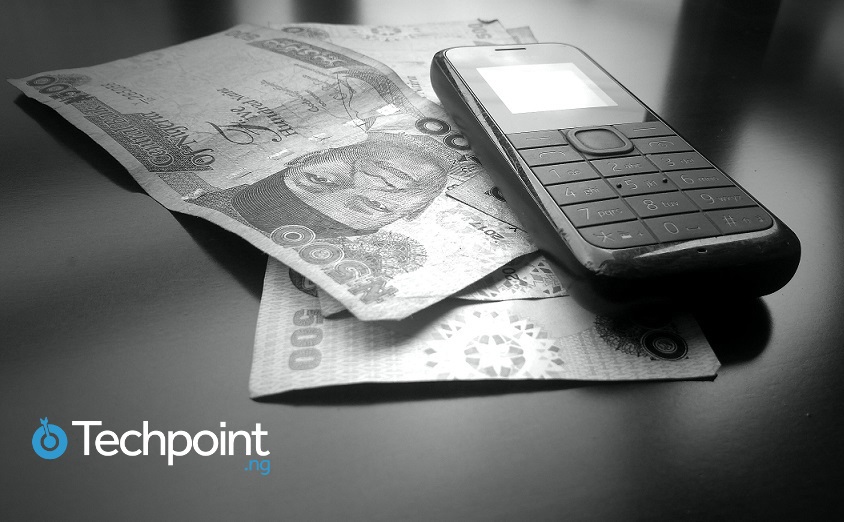 Over the years, there have been conversations and near controversies on allowing telecommunication companies operate in Nigeria's financial sector. A November 2017 agreement between the Nigerian Communications Commission (NCC) and the Central Bank of Nigeria that seemed to resolve this matter was never implemented.
In April 2018, the matter was revisited and it seemed to stick. The new agreement enabled telcos operate as Payment Service Banks (PSB) and become players in Nigeria's payments space.
---
Suggested Read; CBN okays telecom operators for payment system in new MoU
---
According the NCC, as at April 2019, there were 173.6 million active telephone lines in Nigeria. This, compared to a total 72.9 million active bank accounts, according to Nigeria Inter-Bank Settlement System Plc. (NIBSS), tells the story in numbers.
If the number disparity between bank accounts and telephony subscribers in Nigeria are anything to go by, telcos may be one of the biggest threats to banks yet.
And these new realities for Nigerian banks mean customers have to be taken more seriously, and in doing that, competition ensues.
Competition is normally good, but here's why this one is bad
The foray of Nigerian banks into these industries may hurt or even kill budding businesses in them.
According to Bolu* co-founder of a Lagos-based African fintech startup, this is in his words "a very terrible thing."
"It is quite simple, banks pump millions of dollars into ventures and when they fail because of a lack of focus and or strategy, these ventures automatically become references for non-viable ideas and no-go areas. Some people know this is not the case, but for every one person that knows, there are a hundred that don't. This includes investors. Everyone then goes; 'Oh, a bank with so much money and connections failed at this, what magic do you an ordinary startup want to do?" he said.
In 2018 and the Q1 2019, Nigerian startups collectively raised $195.6 million in funding. According to Bolu these figures may dwindle considerably if banks continued 'doing everything' at the current rate.
---
Suggested Read; "Nigerian startups raised $17.6 million in Q1 2019, 8.5% higher than they did in Q1 2018" — Report
---
He believes they [banks] will create failure statistics and make it hard for ventures they dabble in and fail to be attractive to investors and entrepreneurs.
In the vein of jumping on every shiny and  moving train, banks have pledged undying support for the development of Nigeria's budding tech ecosystem, including its startups.
Most have lived up to this pledge and actually have programs and even funding for startups that have helped a lot.
But Bolu thinks this move is both ironic and somewhat hypocritical.
"How do you help a cause and turn around and kill it with unfair and ill-thought-out competition?"
"Let banks just bank"
Over the years, critics have pointed out that Nigerian banks do not perform one of the institutes' basic functions; lending.
The dictionary defines a bank as "A financial establishment that uses money deposited by customers for investment, pays it out when required, makes loans at interest, and exchanges currency."
Speaking on the matter, Ahmed says that any "non-rich entrepreneur that has tried to take a loan from a Nigerian bank knows its a near impossible task you do not want to embark on."
Bolu thinks that in the interest of economic development and growth of startups and small businesses, Nigerian banks should financially and strategically support players already existing in a certain fields than dabble into every "what's hot".
"Let banks just bank and leave every other person to do what they do," he says.
---
*As requested by interviewees, names have been changed for anonymity.