In spite of the many negatives surrounding the eCommerce industry in Africa, investors, analysts and other foreign interests alike have stayed relatively optimistic. Just a few weeks ago in November, Kenyan-based Copia Global announced raising a $26m Series B to expand its hybrid eCommerce model across East Africa.
According to the Mastercard Foundation's Digital Commerce and Youth Employment in Africa report released in February, while it has been slow to take off, African eCommerce will be generating over $500 billion annually by 2030. The report also predicts that by then, about 10% of the continent's largely informal workforce will be using digital platforms.
If the recent activities of Chinese-backed digital payment platforms, OPay and PalmPay, in Nigeria -- Africa's most populous country -- are anything to go by, the latter prediction might be on track to fulfillment. Especially considering OPay's reportedly humongous daily transaction volumes and seemingly unlimited financial backing.
But with the increasing investments in eCommerce, and enablers like digital payments, comes the reminder that advanced logistics systems are still a major challenge. Without quality last mile logistics networks, the rapid growth of eCommerce might be stifled.
Given the dearth of infrastructure, every serious eCommerce player has had to invest heavily in logistics. Konga's K Xpress and Jumia's Jumia Services come to mind. But there is one major, yet relatively silent, eCommerce player that is rarely mentioned in media -- GIG Logistics.
Considering its physical presence in over 25 of Nigeria's 36 states, four cities in Ghana and a centre in Houston, Texas US, GIG Logistics (GIGL) barely needs an introduction to anyone who has ever sent packages across the country.
Akin to SF Express' modus operandi in China, and unlike its media-savvy and VC-backed counterparts in Nigeria, GIGL has maintained a relatively low profile in the online space.
But the company's origins can be traced back to 2012, just around the same time Konga and Jumia came up. Parent company, GIG Group CEO and founder, Chidi Ajaere was 3 years into running GIGM, the passenger transport company he took over from his late father, when he noticed a consequential gap.
"People wanted to get their goods or packages from one city to the other in the fastest and most guaranteed way possible," Chidi recalls, "Many transporters offered courier services but it wasn't very structured. Some of them where leveraging on the bus transporter platform but we decided to just build a truly sustainable independent logistics platform".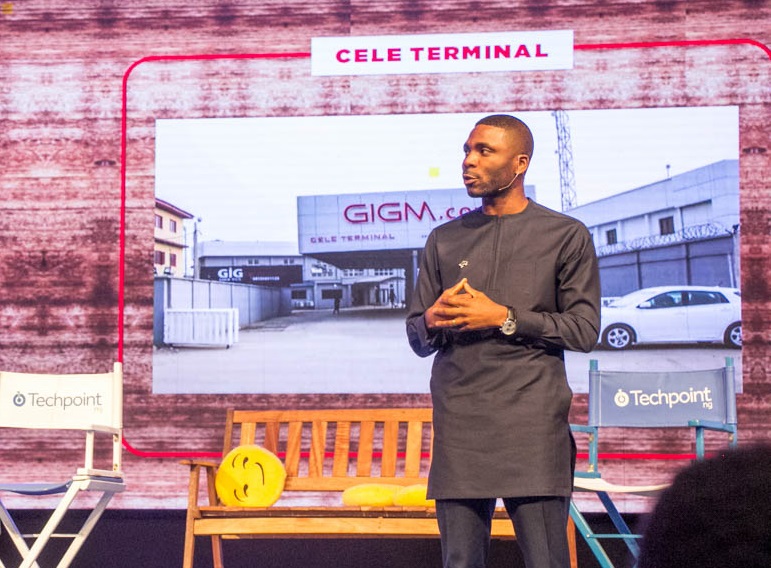 ---
Suggested Read: How GIGM became the most technology-driven bus transportation company in Nigeria
---
It soon became obvious that if they were going to build something independent and sustainable, they could only do it with technology.
"It didn't take long for me to see the potential growth for eCommerce, especially how the increasing proliferation of mobile technology across Africa could drive social commerce."
GIGL now considers itself a fully-fledged technology company with a strong background in logistics. With an in-house tech team, they have built GIG Agility, an end-to-end tech platform that is designed to mimic the needs of whichever market it operates in.
The Agility engine is built to plug into any eCommerce service and also support social commerce, which is increasingly becoming prominent on WhatsApp, Instagram, Facebook and the likes.
"With GIG Agility, we are able to take the stress of logistics off social commerce operators, so they can focus on marketing and other key elements of their business," explains GIGL COO, Ayodele Adenaike.
In November, the company launched GIGGO, an app that enables on-demand shipping for consumers and businesses from the comfort of their homes or stores.
The GIGGO launch, which also doubled as the public opening of the new digital hub,  involved celebrities and online influencers. Uncharacteristically so, as the company culture is inherently media-shy, with a preference for keeping the nose to the grindstone.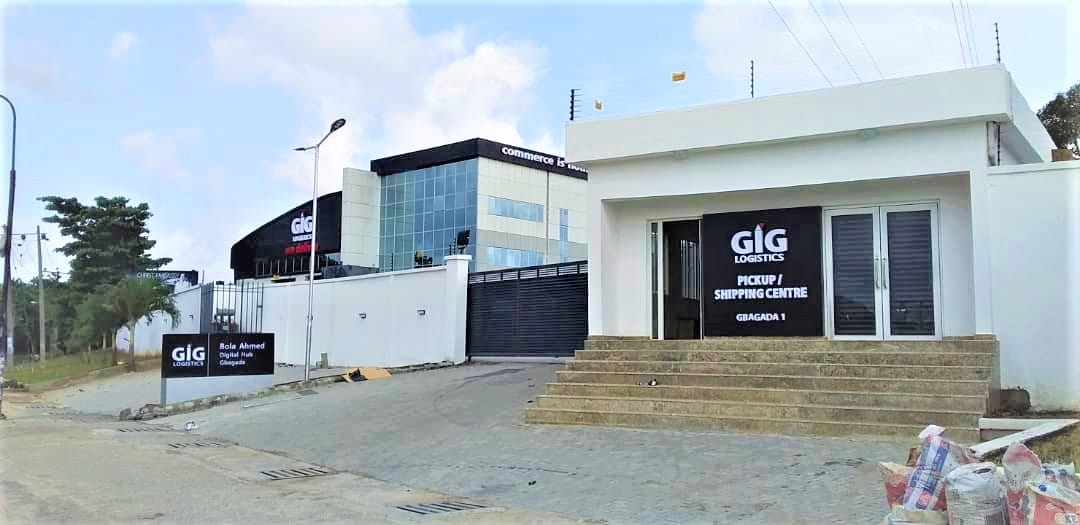 ---
Suggested Read: Why GIGL is launching a digital hub close to the Lagos seaport and international airport
---
It appears the company is now deliberately working to rid itself of its media-shy past. While they refuse to reveal specifics on revenue for example, the new GIGL website currently displays live consumer shipping numbers.
According to the website, over 1.1 million packages have been delivered so far in 2019. If you extrapolate with the roughly 3000 daily average shipments Adenaike revealed to Techpoint a while back, the company could complete well over 1.3 million shipments by the end of 2019. This excludes marking up for the inevitable festive period spike.
If you estimate an average spend of ₦3600 (~ $10) per package, that amounts to ₦4.68 billion ($12.8m) in revenue in 2019, from the person-to-person side of the business alone.
The company also operates a B2B model, with which it currently serves over 3000 eCommerce customers. Because of the volumes and the fact that they operate a subscription model of sorts, tracking daily shipments on the B2B side is a bit more nuanced. But including the B2B side of things, in a conservative guesstimate, could easily double or triple the revenue figures to between $20m and $40m in 2019 alone.
Adenaike tells me they are working on a fully-integrated tech solution to improve the B2B side of things. Meanwhile, they will continue to pursue expansion plans. Beyond other African countries like Kenya and Rwanda, they are also eyeing Guangzhou, China, where many African wholesale traders do most of their sourcing. GIGL is looking to capitalise on its brand equity to capture that sector of African trade.
The ultimate vision, Ajaere clarifies is to be the gateway to logistics in Africa, playing the same role that SF Express plays for China; or essentially a modern day DHL for Africa.
"From shipments to, within and from Africa, we want to cover everything," Ajaere says. In fact, through its centre in Houston, Texas, United States, GIGL has actively facilitated proxy shipping from Amazon into Africa for over a year.
Considering its dominance in logistics, an instrumental driver of eCommerce, one might question if GIGL will ever venture directly into the space.
For perspective, many smaller logistics companies that directly service eCommerce ventures actually leverage GIGL for last-mile delivery across Nigeria. Also, among its over 3000 eCommerce clients are prominent brands like Chinese retailer, Miniso and, interestingly, Konga.com (now owned by Zinox Technologies), both for which GIGL provides nationwide distribution.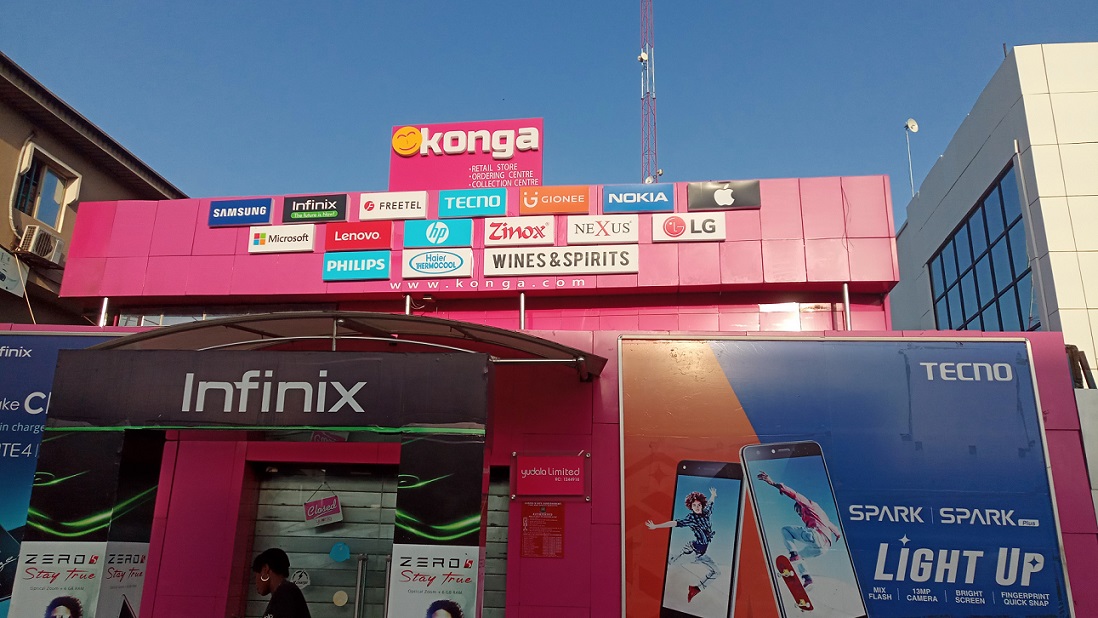 Ajaere neither confirms nor denies the possibility of directly entering the African eCommerce space.
But there's also the likelihood that, given all the recent Chinese investor interests, GIGL might be positioning itself for (long overdue?) institutional funding. Perhaps even an acquisition by a global eCommerce giant may not be far-fetched. Alibaba, for example has been rumoured to be eyeing Africa, following revelations of its plans for Alipay in Africa.
GIGL has 85 offline centres and counting across Nigeria, a formidable network of trucks, vans and bikes to enable last mile delivery, end-to-end proprietary tech to tie everything together and years of expertise that any global company looking to enter could definitely use.
More importantly, as COO Adenaike maintains, GIGL is profitable. All within the space of seven years, without having ever raised venture capital.