Intercity bus transportation is still a largely unregulated and unstructured industry in Nigeria. As such, the barrier to entry is so low that anyone with the resources to acquire a few rickety second-hand buses, secure a spot by the roadside or under a bridge and offer cutthroat fares can get into the business.
A by-product of this 'anyhowness' is that customer service and safety are pushed to the back burner. For instance, most operators expect passengers to arrive at their bus park very early on the intended travel date to book a seat. But because demand is often seasonal and unpredictable, even the earliest birds are likely to fall into a situation like Joy.
2.5 hours later and I'm still waiting for the vehicle to fill up. Everytime I have to use public transport, I get really frustrated. Really really frustrated.

— Joy Ajuluchukwu (@joyajulz) March 2, 2018
According to Chidi Ajaere, things aren't much different from how they were when he got into the industry a decade ago. Chidi is the CEO of The GIG Group, a technology and intelligence driven management company which invests majorly in technology-focused companies. Among the group's most visible subsidiaries are God Is Good Motors (also known as GIGM) -- a leading intercity passenger transportation company -- and GIG Logistics (GIGL), a fast-rising inter-city express delivery service. Both are separately run entities, independent of each other.
Following the passing away of GIGM founder, Edwin Ajaere in 2009, Chidi -- barely in his early 20s at the time -- returned home from the diaspora to continue his father's vision of a company with customer safety, service and comfort at its core.
When he took over, GIGM had 120 staff members and owned a fleet of about 90 buses. Beyond obvious moves like increasing the fleet size and routes plied, Chidi was convinced that technology-driven innovation was the way to go. But for a young man with an innate passion for excellence, attempting to disrupt an established and grossly unregulated industry proved no small feat.
Step One: Disrupt self
Anticipating resistance to his vision, the first move Chidi made was to 'disrupt' the mindset of his team. From seemingly inconsequential, but very crucial, nomenclature redefinitions -- 'bus parks' became 'terminals', 'drivers' began to be addressed as 'captains' and so on -- to more visible changes like replacing the casual dressing culture of t-shirts, shorts and bathroom slippers with uniforms for captains and suits and ties for managers, everything was a deliberate effort towards an inside-out paradigm shift.
The next step involved training existing staff to become tech-savvy and recruiting similarly or better-skilled people to join the team. Soon enough, the process of integrating technology into their ticketing system and other core operations began.
"In the old days, we ran everything by force, energy and hope", recalls Banjo Akala, a pioneering member of the Intelligence Control Unit (ICU), a department based in the company's headquarters in Lekki, Lagos, that was setup to remotely monitor field operations all across the country.
"But hope is not a strategy, which is why we brought intelligence into how we ran the business".
Since mid-2017, the ICU has utilised an in-house software solution, aptly called GIG Mobility, which has essentially become the nucleus of all operations at GIGM.
"All you see at the terminals are just the physical results of what has already been pre-planned by the guys in ICU," Banjo emphasises.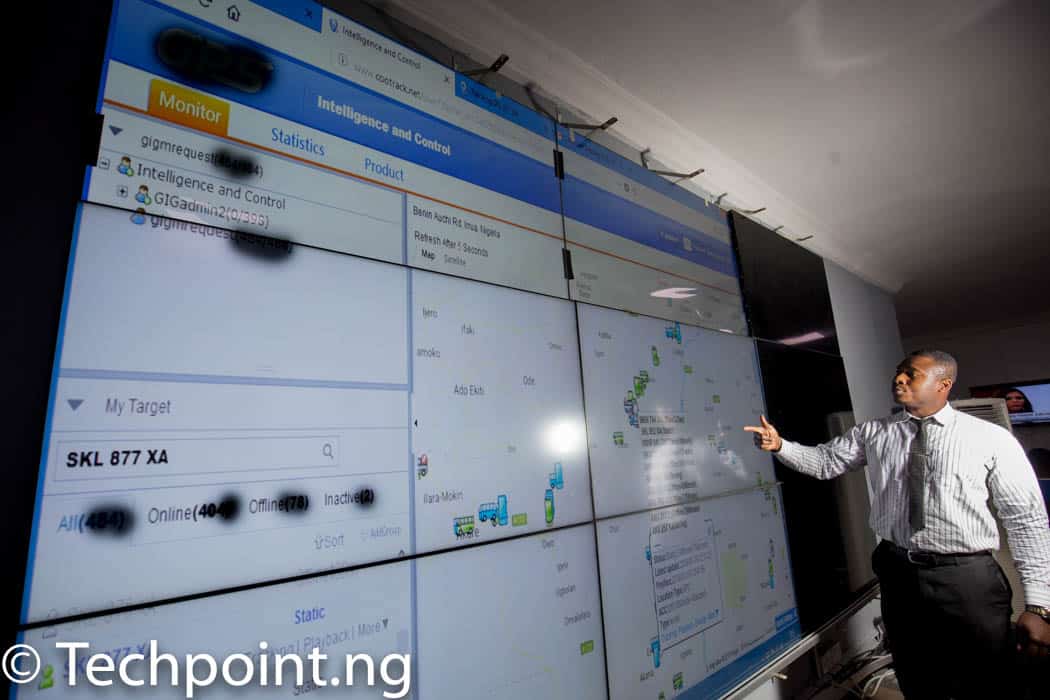 Customer-driven innovation
While the company was undergoing internal self-disruption in the early days, the customer-facing side of things also improved. First, terminals got upgraded -- in spite of industry-wide sneers -- to feature state-of-the-art functionality. The most visible of these upgrades is the ultra-modern bus terminal in Jibowu, Yaba, Lagos.
It is complete with well-labeled platforms and other customer-focused features, including provisions for customers to walk in and book tickets with little or no human intervention.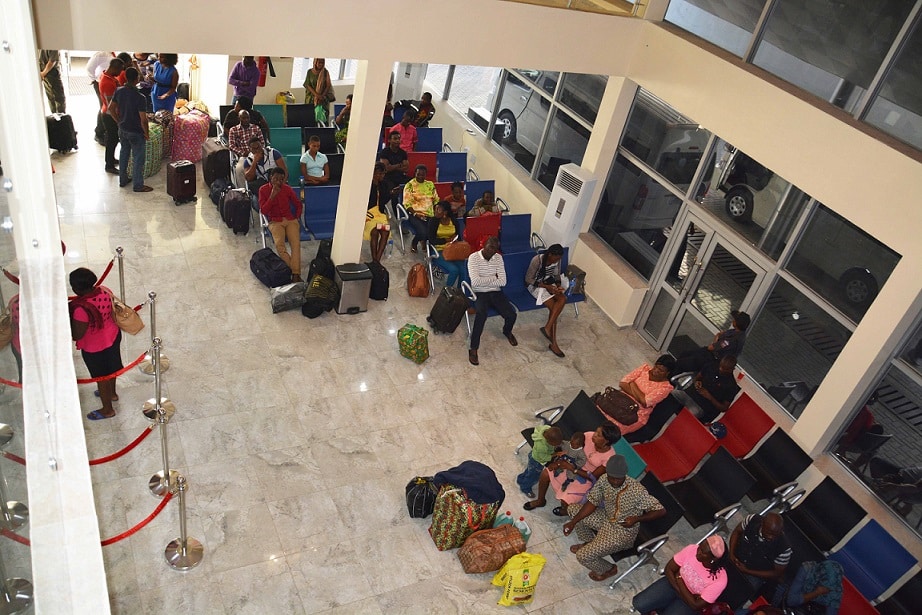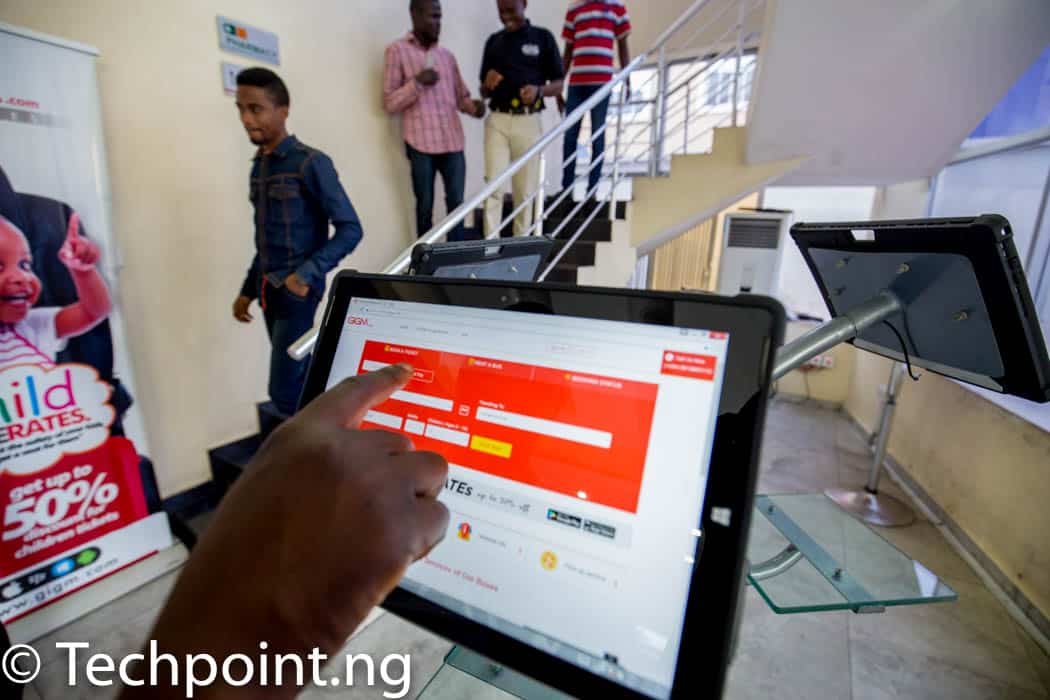 In 2015, a new website was launched to allow passengers book tickets and reserve a preferred seating position online. Taking things a step further, a mobile app was launched (for both Android and iOS) in 2016 to not only enable booking of tickets on the go, but also to power new features aimed at customer comfort. One of such is an app-exclusive pick-up service offered along travel routes so distant passengers don't have to make the commute to major bus terminals.
Because every facet of the business (including the mobile app which is apparently now responsible for over 80% of all online bookings) is integrated with GIG Mobility, the ICU can tell how many intending passengers are booked for certain scheduled routes and intelligently advice on supply and demand dynamics.
"In those days, we would have to wait until the next day before we realised which terminals had excess vehicles and which didn't have enough," recalls a member of the operations team. "But with this system, we are able to redistribute efficiently ahead of next day operations".
So as long as they arrive at terminals no later than 30 minutes before departure, or at designated pick-up points on time, passengers are now assured of not having to go through what Joy from earlier complained about.
Being at the mercy of Nigerian roads, one can only do so much towards ensuring passenger satisfaction, safety, and comfort. However, I am told that GIG Mobility not only enables the operations team monitor and caution over-speeding drivers, they can also control vehicle speed remotely.
In the undesirable event that a vehicle breaks down, being inactive over a certain threshold period alerts the ICU. With patrol vehicles strategically positioned along major routes, the GIG Rapid Response Unit can then be deployed to address the situation. Meanwhile, a manifest can be generated by the GIG call centre so that agents immediately begin pacifying passengers while the company arranges entertainment, a trans-load, temporary accommodation and even refunds where necessary.
These are only a few of the many intelligence-driven operations that GIG Mobility enables.
The cost of innovation
It should be clear by now that what GIGM is doing is essentially redefining the business model for an inherently entrenched industry. With such ambition comes great responsibility, financial and otherwise. Not only is the company fast becoming a reference point for other transportation industry players, it is also continually having to scale quickly to stay ahead of the curve. A habit that is obviously very capital-intensive.
One of the ways the company curbs costs is by keeping everything internal. Asides a few third-party tools that they are migrating out of soon, GIG Mobility -- the platform which the ICU runs on -- is 100% built and maintained by an in-house team of passionate young software and IT developers. It's easy to see their dedication to building useful proprietary solutions as they habitually rotate between working from the office and at bus terminals, in a bid to better understand internal operations.
There are still many unavoidable costs, however. For instance, all vehicles on the GIGM fleet are fitted with internet-enabled tracking devices, as they need to be in constant communication with the ICU. The resulting data bills run into millions, if not tens of millions of naira a year.
However, beyond any reasonable doubt, the benefits far outweigh the costs. The ICU has given valuable visibility into operations of the business. The real-time data GIG Mobility continues to generate enables intelligent executive decisions; like whether or not to replace old fleet or redeploy them to shorter distance routes and fishing out cost-inefficient activities, to mention a few.
Overall employee performance is also improved. For example, because captains are assured that they can never be idle, they are motivated to work, especially as they get paid on a performance basis. Vehicle supply is also more likely to match demand, which is a win for both customer and company. All of these add up to cost efficiency that is quite substantial.
Nevertheless, GIGM is not relenting on continually improving through customer-driven innovation.
"We are not focused on yesterday or today, we are focused on the future," says Chidi Ajaere, "Any company or organisation that wants to be relevant in the future has to be well-invested in technology."
The long-term plan is to build a company that will outlive its founding origins; one that will remain the dominant, if not the most dominant, force in transport and logistics for generations to come.