Thunder fire you! If you are not Nigerian, you probably do not understand what it means to be fired by thunder. But whether you know or not, the phrase sure does not sound like a good thing. Right?
In Nigerian lingo, when I say "thunder fire you", I mean I hope (or wish) you are struck by lightning. As contradictory as the meaning is to the main phrase, it is still not a good thing to be struck by lightning. Or fired by thunder.
If Obayagbona Emmanuel Imafidonan's solution is anything to go by, "thunder fire you" may be a compliment in the nearest future. The young Nigerian man claims to have invented a solution that captures and stores lightning to produce enough electricity for consumption.
Forget that lightning does not strike the same place twice, as glamorous and innovative as Emmanuel's solution is, it begs the question of why Nigeria has to dabble into experimentation with new sources of power. There is absolutely nothing wrong with trying out new things, but when the available resources are underused there is a problem.
From the Nigerian government's proposed Uranium power generator that was never updated to Emmanuel's lightning harvesting project, power in Nigeria is one big gamble.
Sharing is caring
But away from the government and what has gone wrong, how can the private sector -- tech startups and technology companies -- solve Nigeria's power problem with existing solutions? The sharing economy.
In far away Brooklyn in the USA, a real estate broker started selling electricity from his solar panels to neighbours in what has become a trend; commercial microgrids are now picking up in that part.
Microgrids are electrical grids that operate on their own or can be connected to the main power grid as the case may be.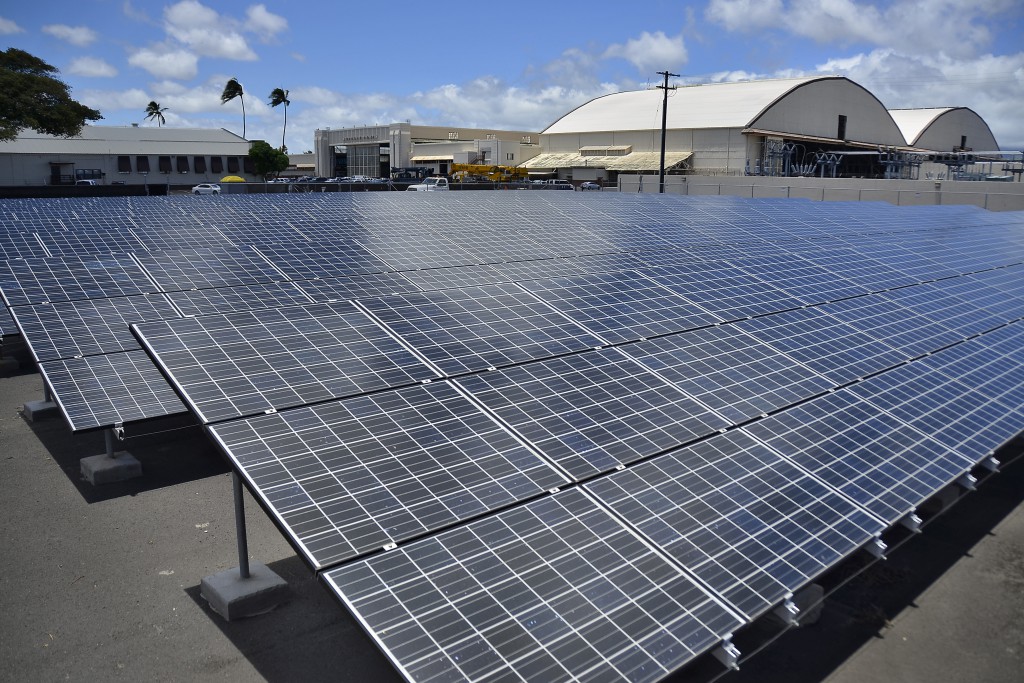 What is stopping Nigeria from keying into this solution on a large scale?
Power alternatives like solar panels and inverters are expensive in Nigeria.  During a media tour of the Alaba International market in Lagos, a trader quoted ₦180,000 as a price for a power inverter to electrify a one room apartment; 2 bulbs, one fan, a phone charger and small television. If solar energy is cheaper and or readily available, it will improve the power condition in Nigeria.
Electricity piggybacking and the attitude of electricity distribution companies has made paying for electricity "normally" relatively cheaper than alternative sources. This is because electricity customers in most parts of Nigeria do not pay correct usage charge, instead, bribes are given to distribution officers to stay connected.
With the MTN Lumos (a mobile electricity kit comprising of a solar panel), MTN Nigeria took a step towards creating tiny microgrids and making electricity accessible to the populace. But according to user reviews from Nairaland, the MTN Lumos can power one bulb, a 24-inch television, cable decoder and charge 4 smartphones on an average. This is not sufficient power to share with another user. If sufficient, privately generated power can be sold commercially, making money for the owners and creating steady electricity supply to customers.
Technology startups and companies in Nigeria should create large solar panels and sell power at unit rates to customers. Or better still, tap into existing microgrids with willing private and public partners and sell power.
There are large solar panels in different parts of Nigeria that are not utilized to their full potentials, these can be sold in units to subscribers.
One solar panel at a time, Nigeria's power problems can be eradicated.