It's a tablet! It's a laptop! No wait, it's all in one? There's a new contender in the consumer device market in Nigeria that's yet to grab attention but packs a lot of eye-bulging features sure to impress any user. Say hello to the AFRIONE 2-in-1.
"What makes this gadget the best buy for N Power?" Is the question you probably have on your mind since you're considering a lot of options already and still trying to decide which to go for before stumbling on this review, but you might want to hold that thought and read on.
If you're looking for an ideal tablet/laptop to be your N Power partner, you would do well to pick the Made in Nigeria for everyone AfriOne 2-in-1 from AFRIONE that guarantees you better and faster after sale service. AFRIONE aims to not only sell products but to contribute positively to the growth of the Nigerian economy by empowering youth with skill sets.
Here's what makes the AFRIONE 2-in-1 your ideal partner for N Power compared to other tablets available for the N Power program.
 Design
The AFRIONE 2-in-1 brings a refreshing change from the common, and increasingly boring, all-metal design of usual tablet pc's as it comes with magnetic detachable keyboard attached that gives it a dual serving purpose as either laptop or tablet.
Screen Size
The 10.1-inch HD IPS display on the AfriOne 2-in-1 is incredibly sharp and offers crisp visuals, good clarity and rich colors. More screen means more area to work with and the AfriOne 2-in-1 makes it better with rich colours and adjustable display options for easy sunlight readability.
Memory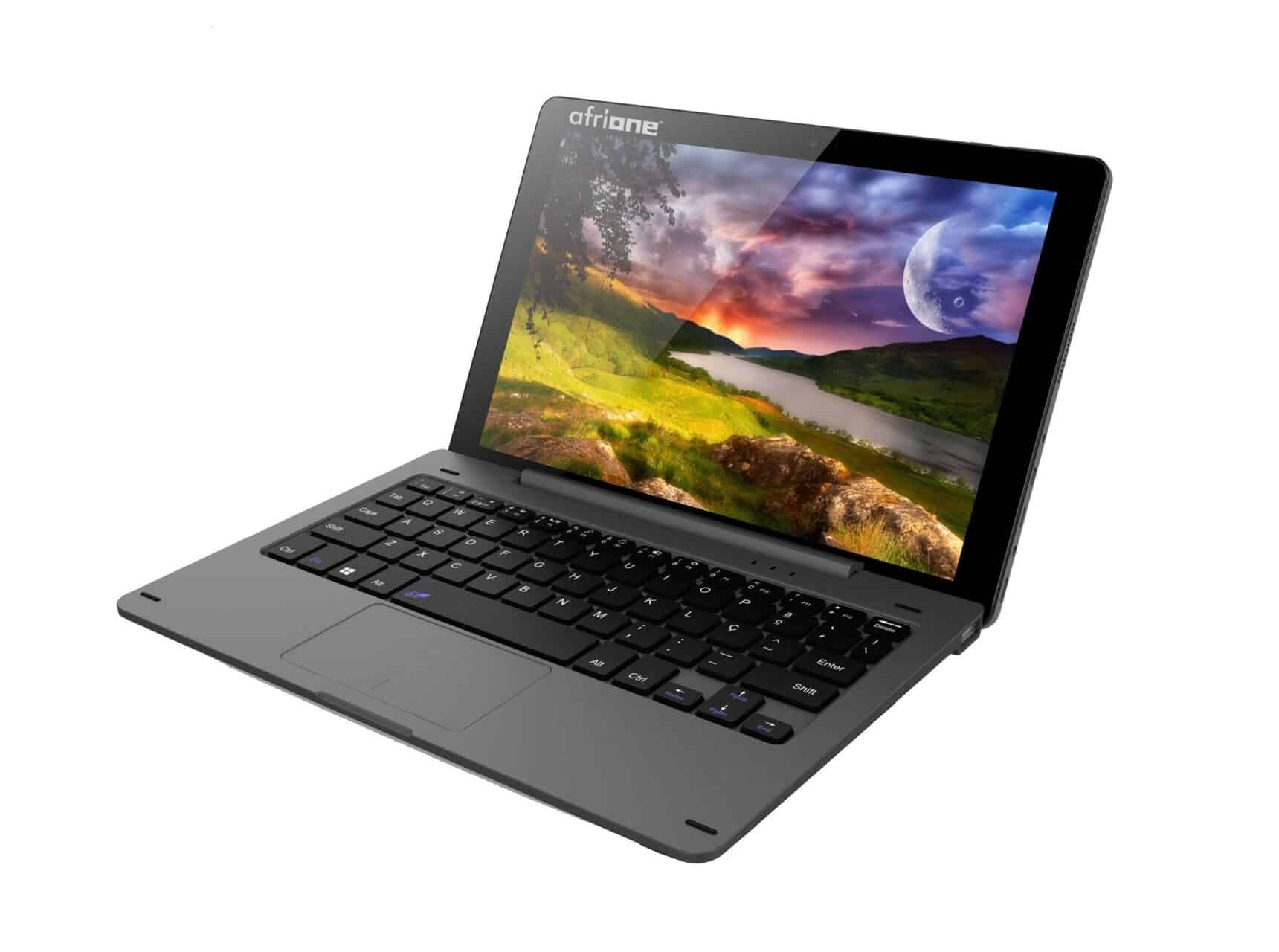 Powered by a quad core processor with 2GB of RAM, the AfriOne 2-in-1 makes for a better entry on the mid-range mobile device list with internal storage an in-built 32GB and an expansion slot for up to 128GB memory.
Battery Life
The AfriOne 2-in-1's 5400mAh battery gives a battery life of 30 hours with typical use, which is 225% longer than a typical tablet's battery life. Tablets generally have a battery life of 8 hours and the AfriOne 2-in-1 gives more hours on active use.
General Specification Comparison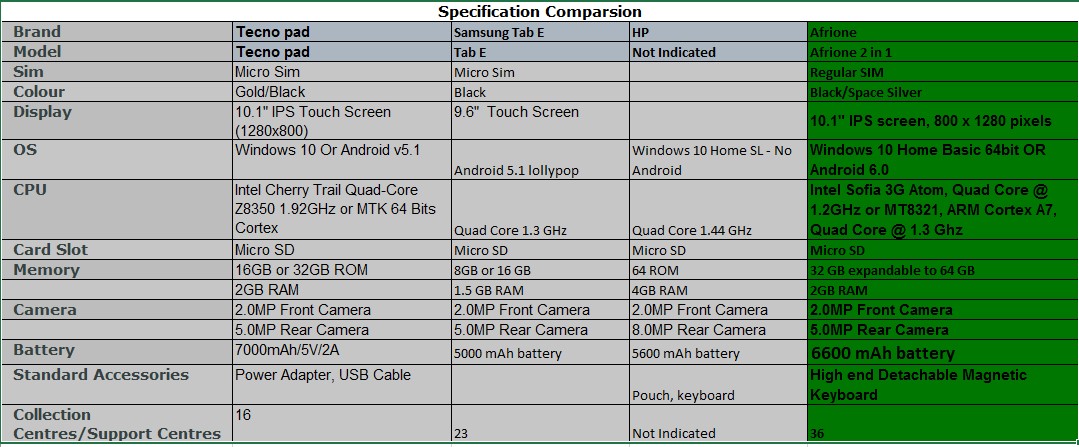 Against full specifications of other brand models in the same category, the AfriOne 2-in-1 still comes out top of it's class.
Final verdict
In overall performance, the AfriOne 2-in-1 gives any other tablet in it's category a run for the money, with no apparent performance lags in multitasking, running apps or navigating across the UI, bigger memory and storage, longer battery life and wider display angles as it's premium features and detachable magnetic keyboard makes the AfriOne 2-in-1 by AFRIFONE the best value for money "mid-range" mobile device for N Power compared to other brand models. They also have collection centres in 36 states.