Here's a post from a recent interview: What A1-Spaces co-founder and Associate at Dotrubik Projects, Oladotun, thinks Nigeria holds for flexible workspaces in the future. --
This is a very interesting conversation I had night with a highly successful office FitOut expert who has provided world class WorkSpaces for several Multinationals in Nigeria. Our conversation echoed some of the thoughts I've had about leasing spaces, especially in certain market climates such as the delicate one Nigeria is facing. During our conversation, reality came crashing down like the fast falling Naira.
This is a very interesting era for coworking. There are successful brands on the tips of everybody's tongues, the most talked about being Landmark currently owned Regus . There are many small, regional networks that have gained a lot of traction over the years as cheaper alternatives. Canton Concourse, Cranium One, Lit Cafe, Horizon Office and most newly A1-Spaces among many others have recently made entry into the market. There are serviced office centers (business centers) jumping in on the coworking model. There are real estate firms studying coworking, poised to drop huge amounts of money on the industry. And lastly, there are countless (really, countless) indie coworking initiatives being conceived of all around the world, month after month. Add to this the explosion of startups and coworking initiatives going on in Yabacon Valley, and one may be left to wonder: are we experiencing a coworking bubble?
Well, that's complicated. There are several things to ponder here.
First, is there a bubble?
This depends on what you mean by bubble.
Will this market suddenly crash because startups, real estate, and coworking spaces are, in many cases, overvalued and overpriced in many hot markets? Honestly No, I doubt it. " In Lagos, the A-grade development pipeline has never been so robust, it's diffcult to predict the potential process of absorption. Over 150,000sqm of lettable space is currently being produced for delivery within 6 to 24 months. That's not counting inactive developments that have been stalled. " Source: NorthCourt Real Estate Market Outlook 2016
However, there will certainly be corrections in some markets. From my personal observation the Lagos Island Central Business Distrist market is the most ripe for a large correction in the next two or three years. Some people in our industry are telling me Abuja and Wuse 2 is going to see one as well, possibly a lot sooner, though Abuja hasn't seen prices rise nearly as much as Lagos (who's asking price for office rent has doubled in just one year).
In Lagos, we're experiencing a different situation that is largely tied to the tech and startup industries. There's a lot of uncertainty about what will happen to the startup industry in Lagos and the whole country. Let's just not speculate too much, but there's a lot of startup duplication (Jumia / Konga Private Property / ToLet, a lot of useless garbage being built even online. That capital is slowing down and drying up as investors become more cautious, imploring their portfolio companies to get to profitability as quickly as possible.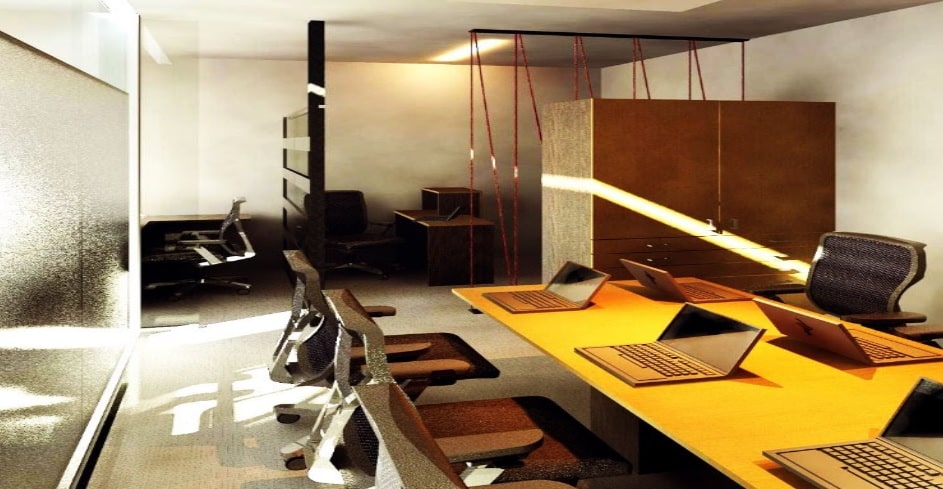 There is so much Risk
All over the world the Real estate markets are always cyclical, and when a market is as heavily influenced by a select few factors (as is the case in Lagos), the foundation of the market is wobbly.
The trouble can occur in two ways: the mass exodus of tenants due to the inability to pay rent or loss of market opportunity (this is what happened to Lagos Island), or hyper expansion (the overdevelopment of new property due to the perceived market opportunity), both of which result in too much supply (possibly going to happen in Lekki).
What this translate into?
Well, it largely depends on your market, but the general feeling from many humble coworking and serviced office operators in some major markets is: wait.
What happens when you sign a five year lease and spend x4 that amount making the space look great then suddenly the market corrects during that lease? As a coworking space, you're particularly vulnerable, because your product is directly tied to the real estate market. All you're doing is essentially subleasing space at or around market rate, plus a little extra for the shared amenities you provide. In major markets, there's just not enough differentiation between most spaces, hence they become commodities.
If you're holding up a lease during a major correction (more than 15%), you'll be forced to drop your prices in order to stay competitive. Whereas most low budget coworking spaces are barely making any money at all, this could put your brand under water. Even if you have a killer community, many simply won't want to justify the cost difference if they can go to a reasonably similar competitor for 15%+ less, especially if they are startups with investors breathing down their necks.
What has the commercial real estate market been doing over the last several years in your region? If it's been going up, up, up, and as a result several new buildings are finishing construction and coming on the market, take caution. As soon as there's an oversupply for too long, the prices will drop.
How to Stay prepared?
Just incase you're getting worried, because you're one of those saying "I just signed a five year lease," your options are fairly limited.
Most Importantly: First, you should certainly have each location set up under a different legal entity, so if worse comes to worse you can bankrupt that entity without destroying your entire business. I'm no lawyer, but create as much separation with funds and entities as possible. That's what my lawyer friends tell me.
Have a cordial relationship with your landlord because in the end, you'll be at their mercy if there is a need to renegotiate your lease agreement. And if you're in this boat, you'll have to renegotiate to stay in business.
Have good relationships with your competition. There's an opportunity to stay in the game if you get acquired. Read more on this on the website www.a1-spaces.com.
Photo Credit: multiburo1 via Compfight cc