The Techpoint Innovation Tour (Northern Nigeria Edition) is made possible by our primary sponsors — iROKOtv.com and GIGM.com, location partners Ventures Platform Abuja, CoLab Kaduna and nHub Jos, and coverage partners — xteamstudios and Shutterbug Creative Media.
---
On Day 4, the meeting at the Kaduna state house with Hafiz Bayero was a very enlightening experience, but it didn't quite prepare us for what the next day of the Techpoint Innovation Tour had to offer.
The next morning was icy cold as usual, but we set off to the headquarters of the Dialogue Group of Companies in Kaduna where the Dialogue Computer Institute was domiciled.
Upon arrival, we were welcomed to the waiting area and told to wait for our host, Dr. Shehu Mahdi who is the Chairman/CEO of the Dialogue Group. Even with barely enough prior notice of our visit, Shehu Mahdi was the perfect host.
Sitting down to conversations with the team, he expressed an initial dose of skepticism with a question like " We have started innovating for a while now, why are you people coming to the North now?". 
The team assured him that changing the narrative of Northern Nigeria was part of our mission on the tour and he went ahead to be a very cordial and eloquent host.
Shehu Mahdi enthused on many topics including education of the girl child, making the Northern part of Nigeria a force to reckon with in ICT and renewable energy.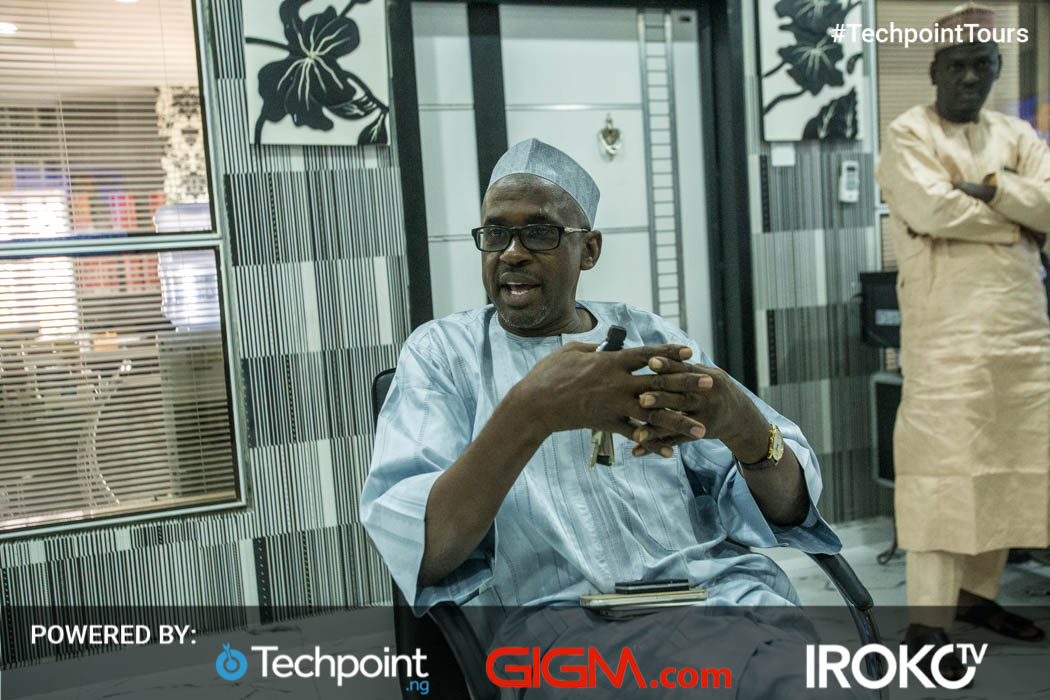 The Dialogue Group operates educational initiatives that are largely ICT based and are especially targeted at the marginalised.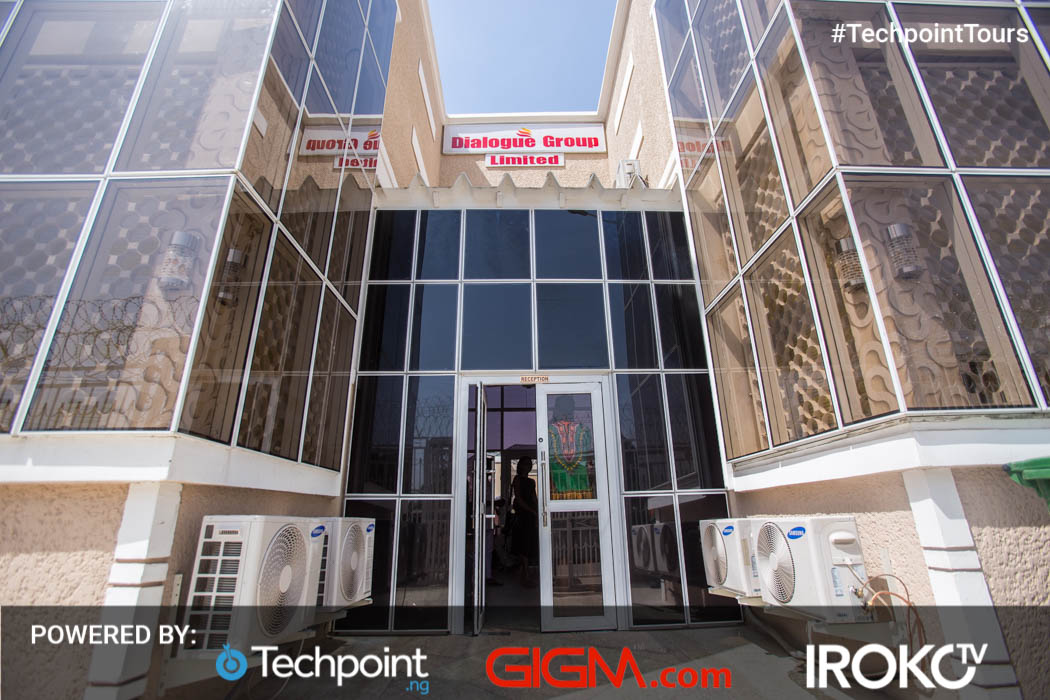 The Dialogue Computer Institute offers well priced ICT facility that offers world class ICT certifications to residents of Kaduna and other Northern Nigeria states at unbelievable prices. And the Dialogue Girls College is a fully ICT-based girls only secondary school; the first of its kind in Nigeria -- and maybe even Africa.
On a tour of the Dialogue Computer Institute, we saw state of the art facilities and equipment.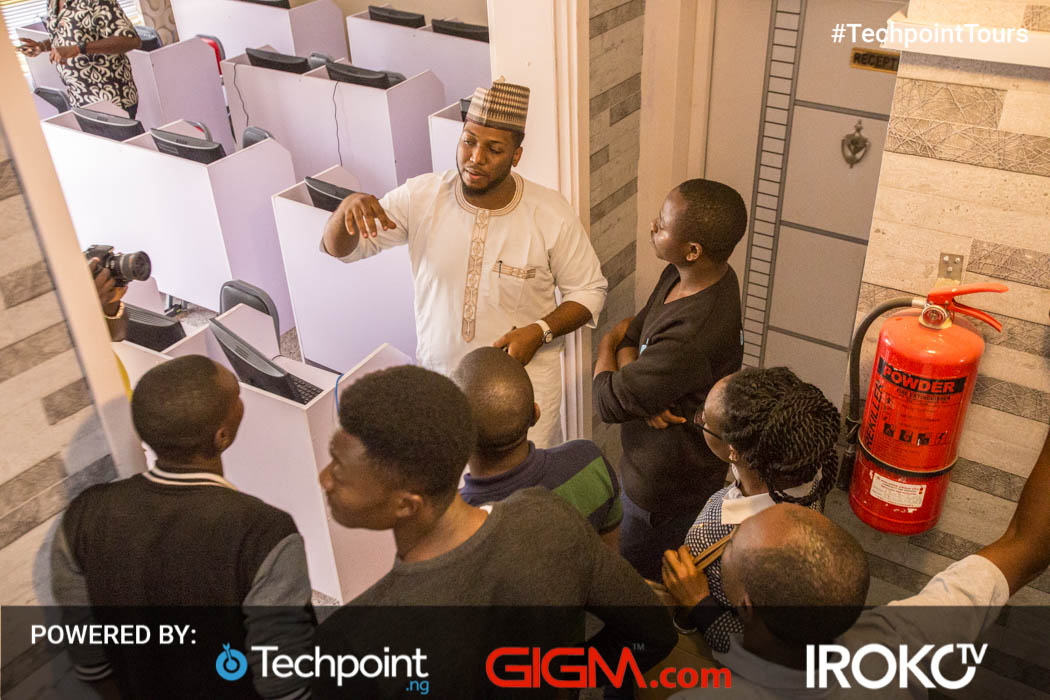 Standard classrooms that had digital interactive boards,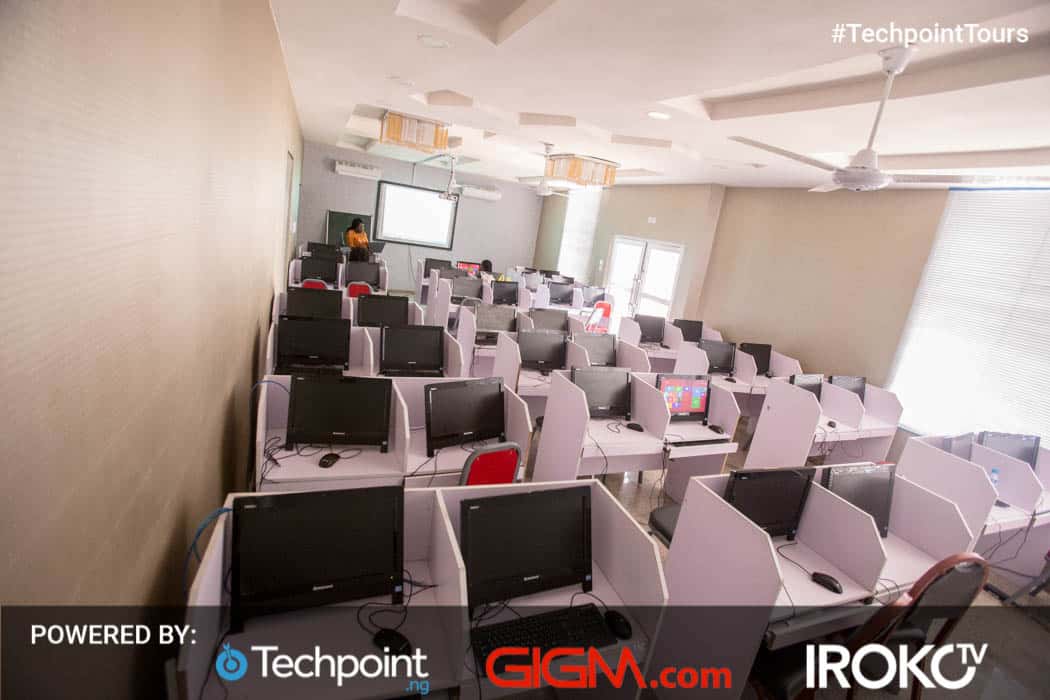 Well aerated classrooms with an efficient student -- faculty ratio,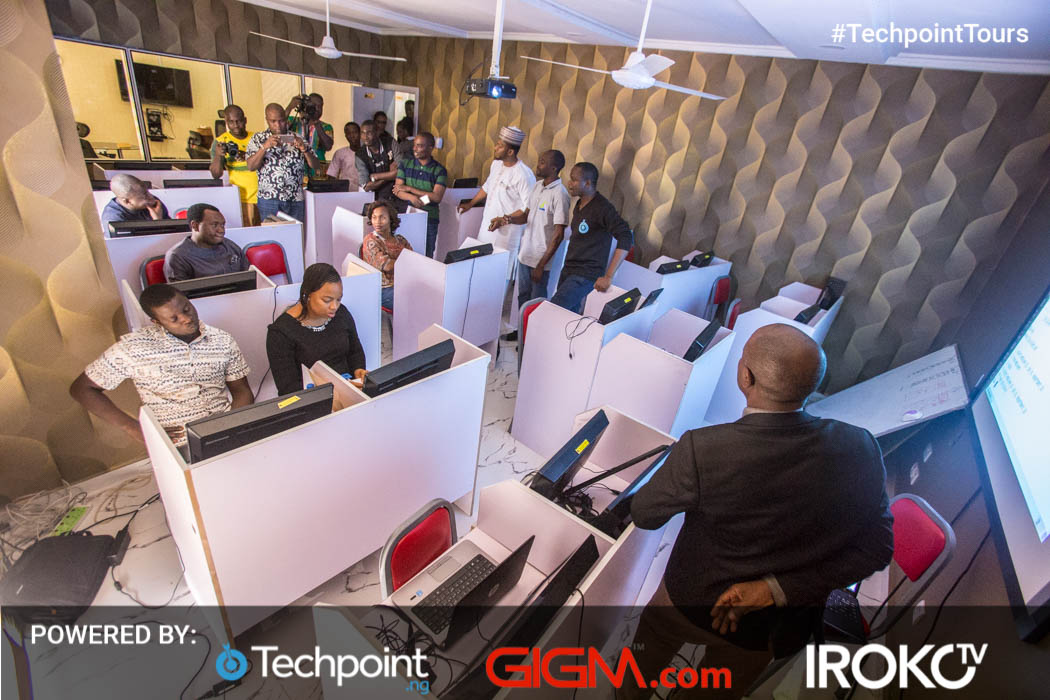 And there was the hardware lab where a lot of physical tinkering is done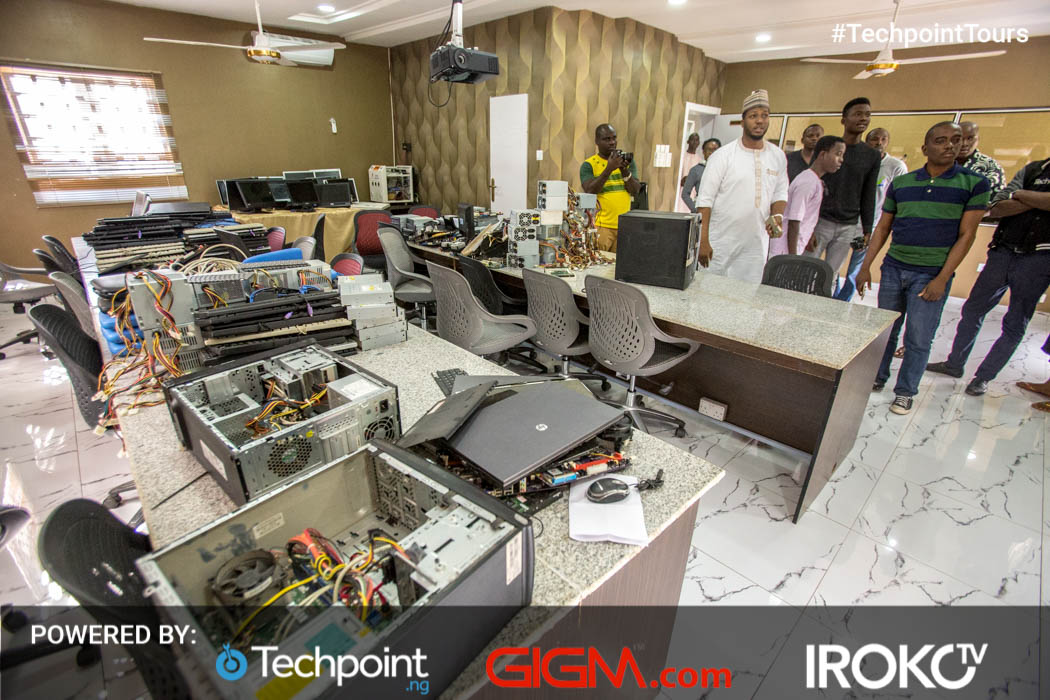 One thing remained consistent through the edifice; power fuelled by solar panels, gigantic inverters and their accompanying batteries to boot.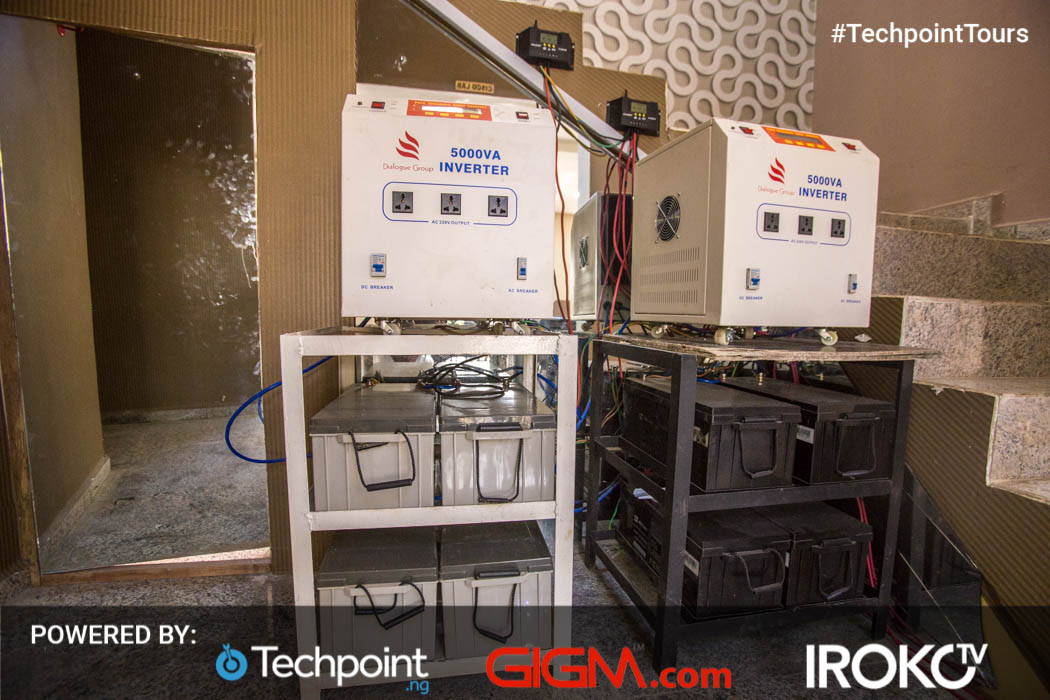 We were told that the classes were not full because most of the students had been dismissed for the day. After saying a final thank you to our host, we set out for the Dialogue Girls' College with a lot of excitement.
Dialogue Girls' College
Upon nearing our destination, we were greeted by a sprawling structure that looked too good by the Nigerian standard to be just an ICT-based college for girls only.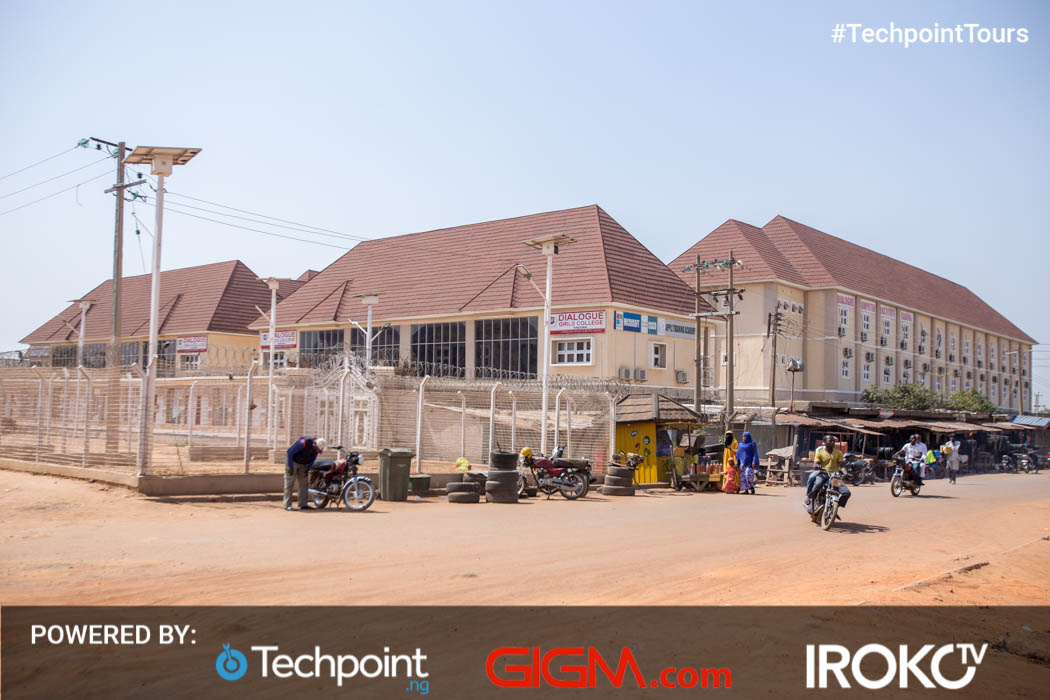 On our way in, we noticed a car park that had solar panels as roof.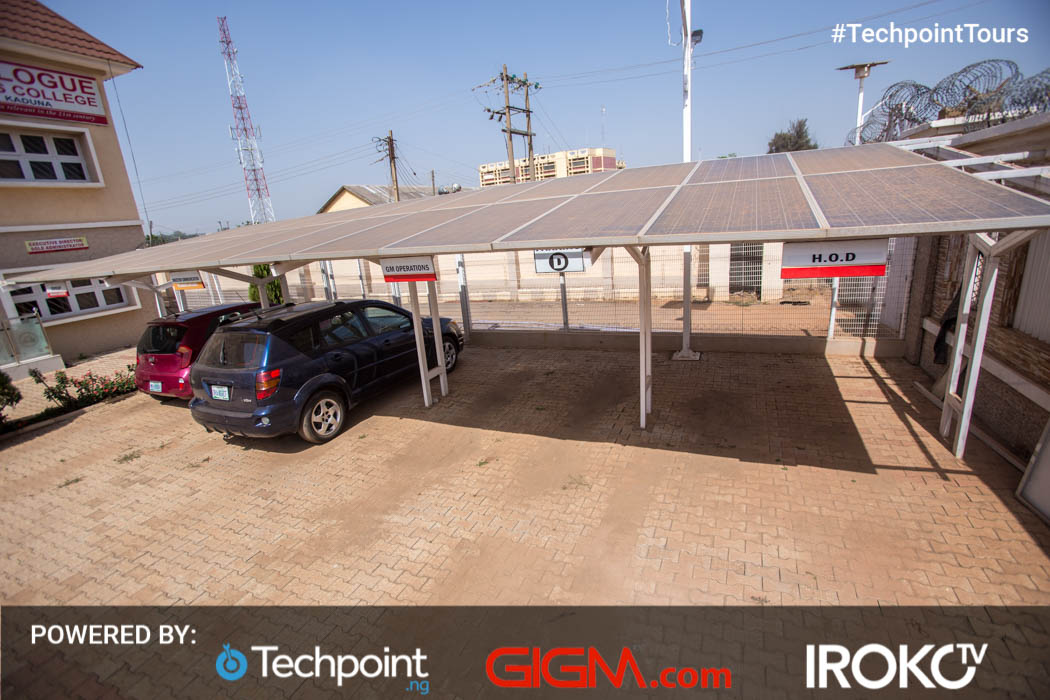 Inside the main compound, there was a number of buildings scattered on all sides and the first thought that came to mind was that this facility could easily serve as a tertiary institute.
During a courtesy call at the administrator's office, proper introductions were made and we met the school principal Mrs. Sakina Nasir who proceeded to be our tour guide.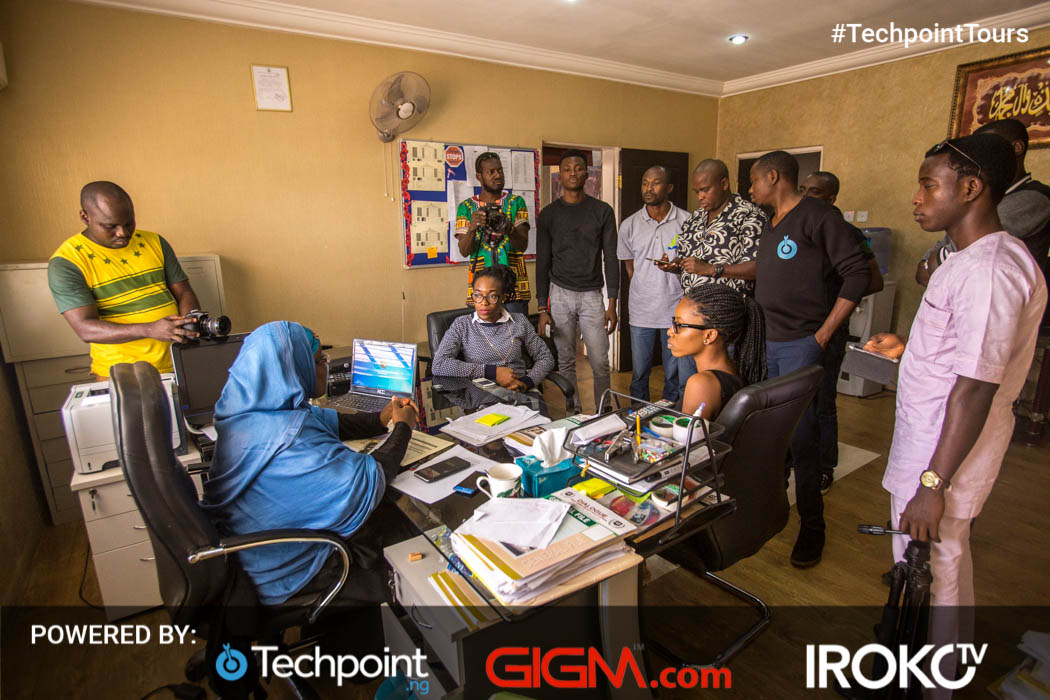 With a first degree in Biology, a postgraduate degree in education and so many more that I lost count of, the soft spoken Mrs. Nasir seemed like the perfect overseer for the institute.
Facility
The school was equipped with state of the art learning materials and structure. Designated classes with different name tags were the order.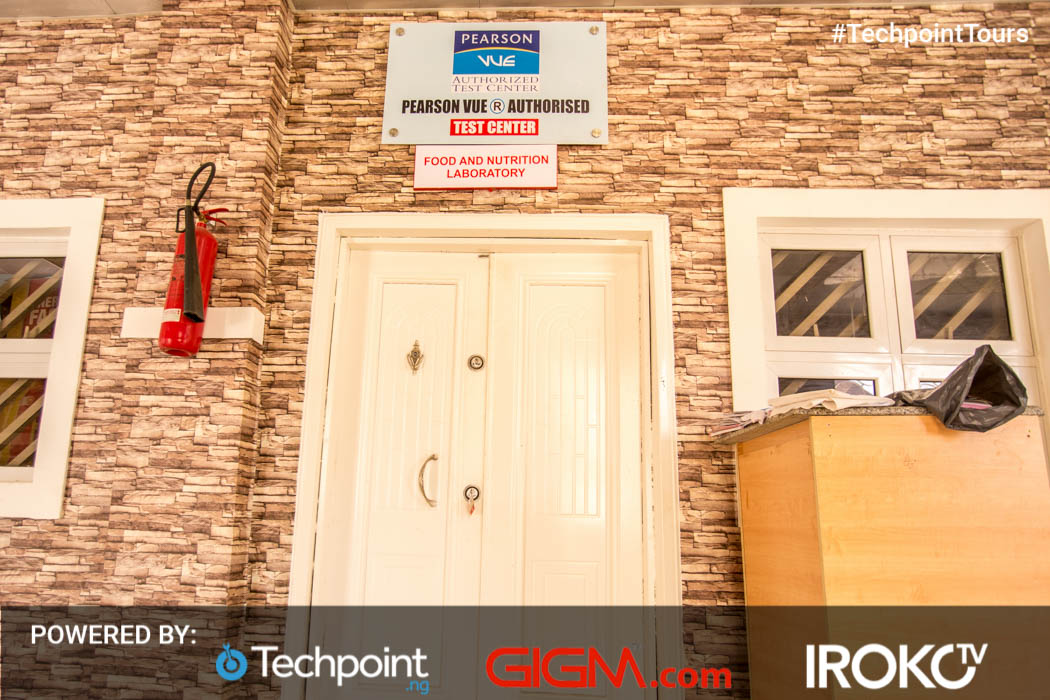 Like we saw earlier at the Dialogue Computer Institute, the classes here use interactive digital boards.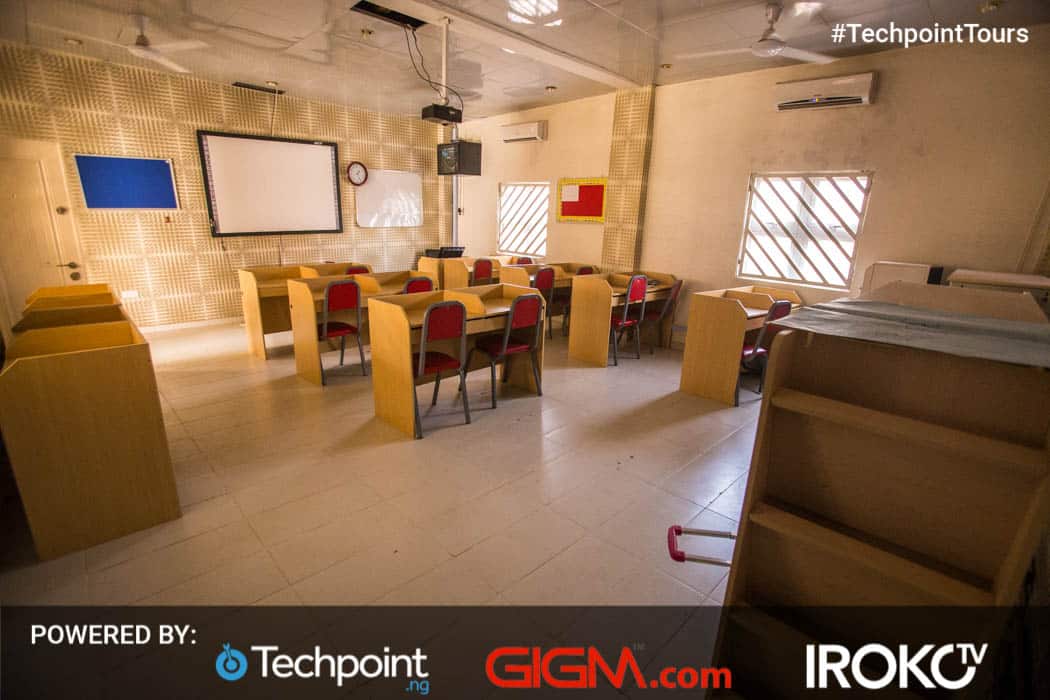 I spotted a classroom that had lines of codes written on the board by hand.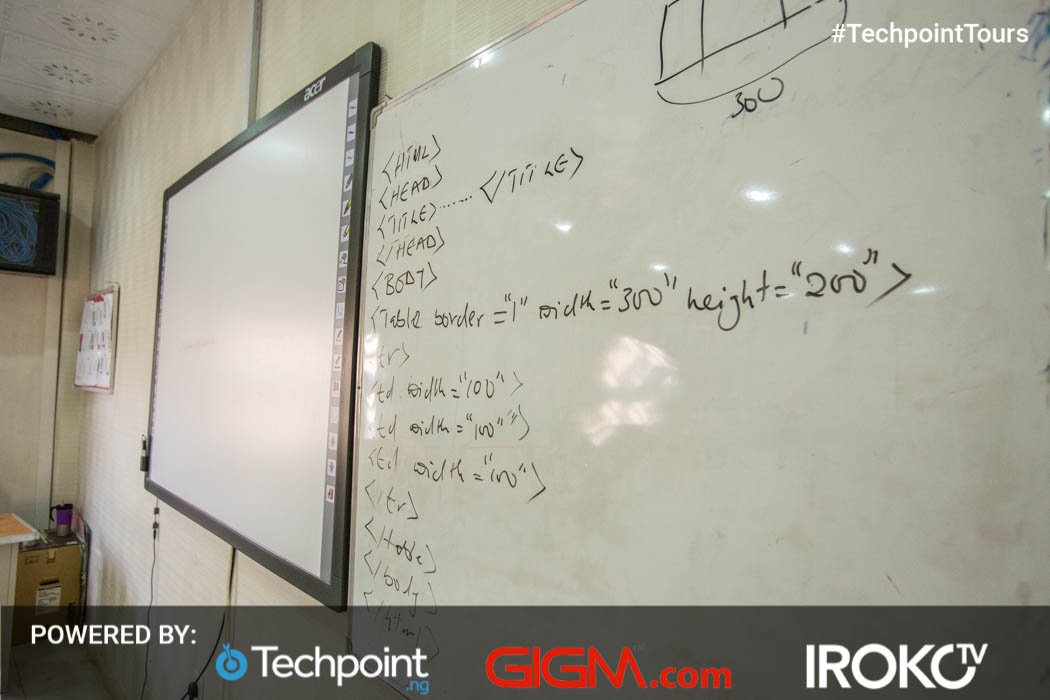 Biology laboratories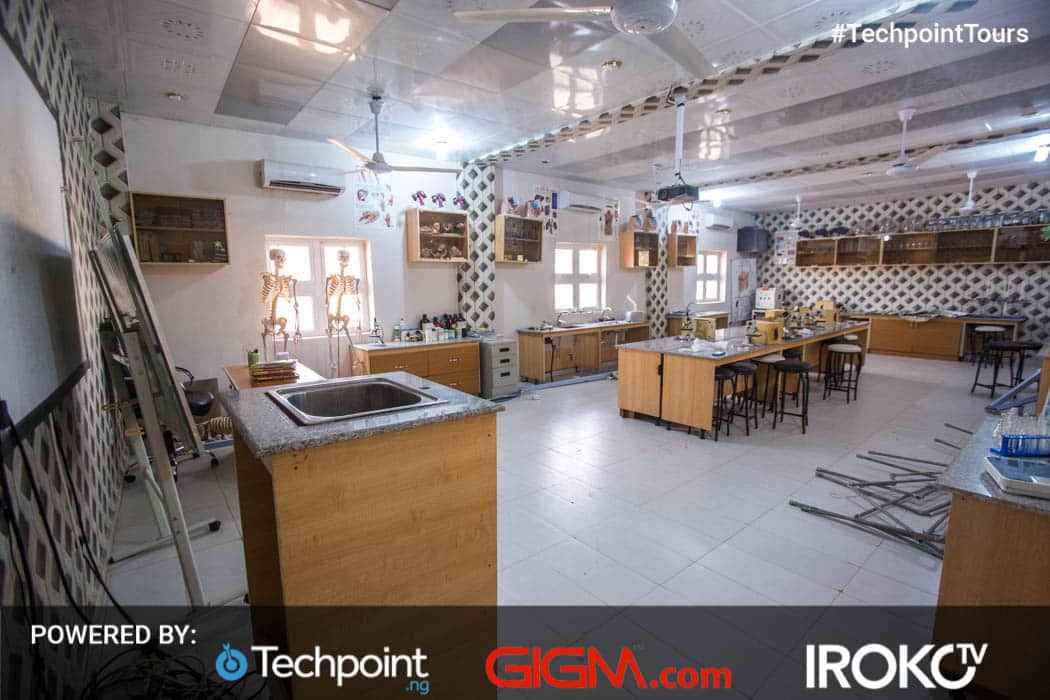 A food and nutrition laboratory that delicious aromas were wafting from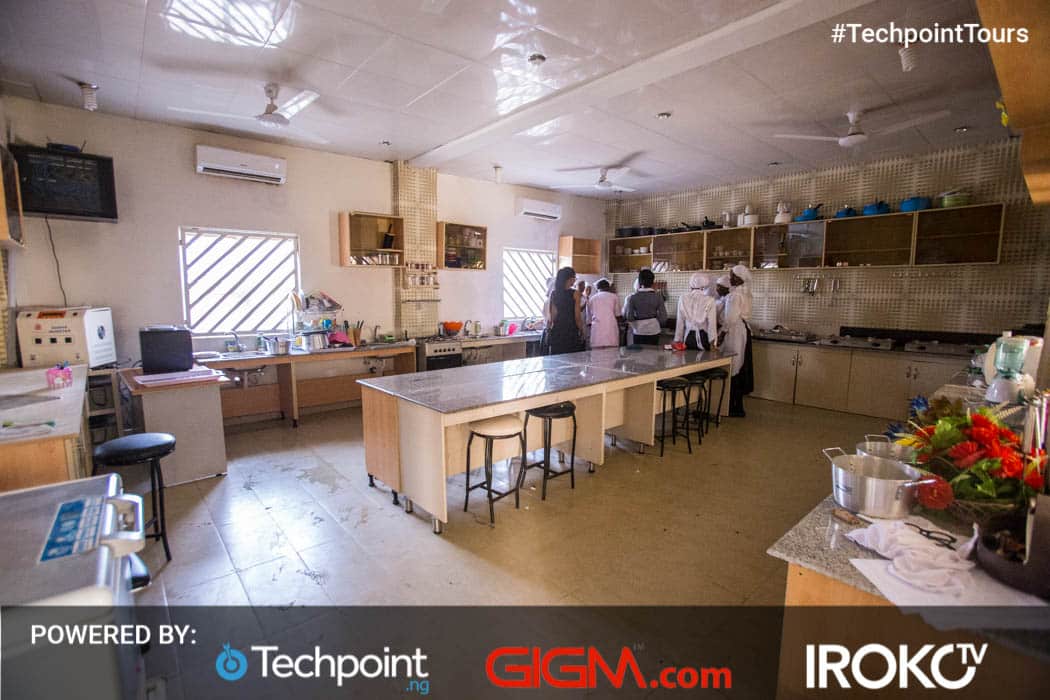 The students were having a cooking practical class and were all properly decked out in appropriate cooking garb.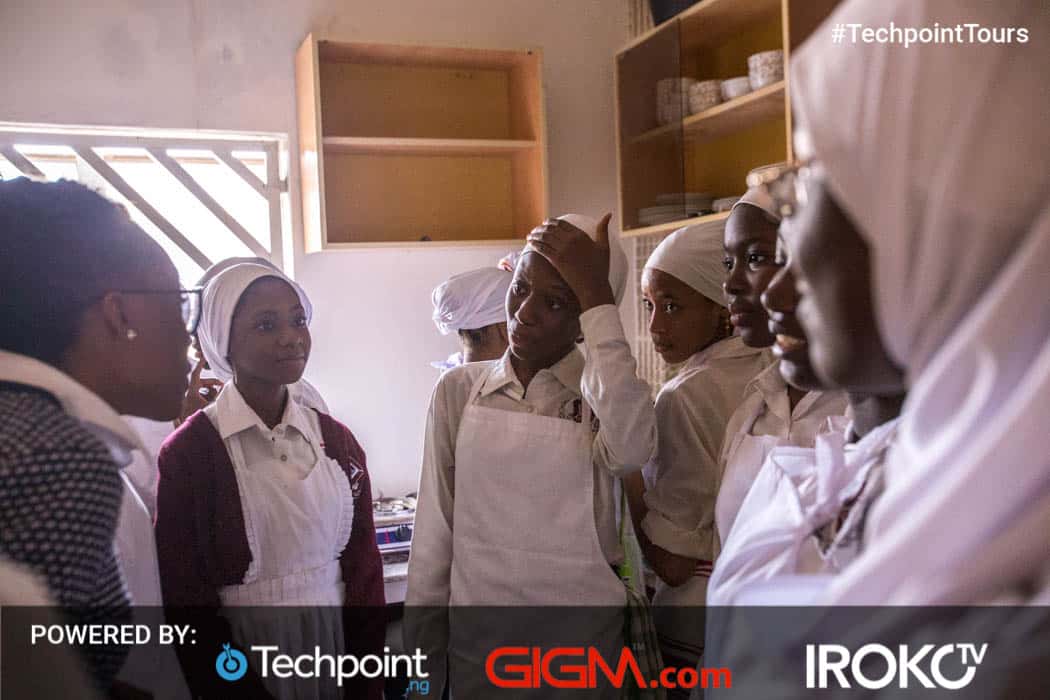 The uniforms are beautiful and classy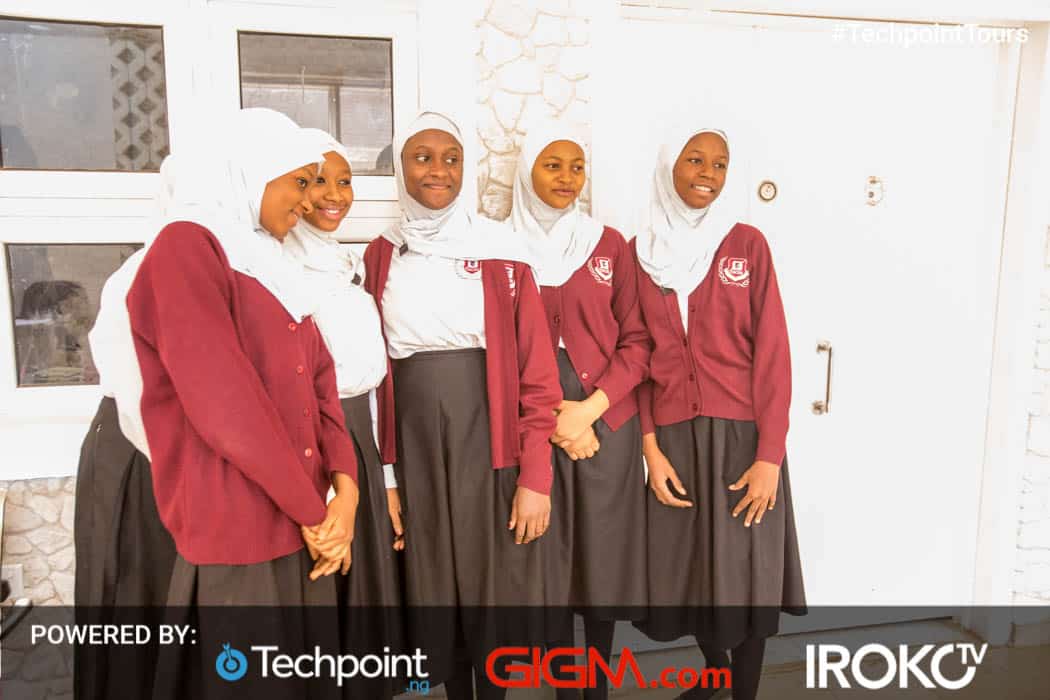 According to the principal; Mrs. Sakina Nasir, all the academic and non-academic staff consist of women except the security guard who also has a female counterpart.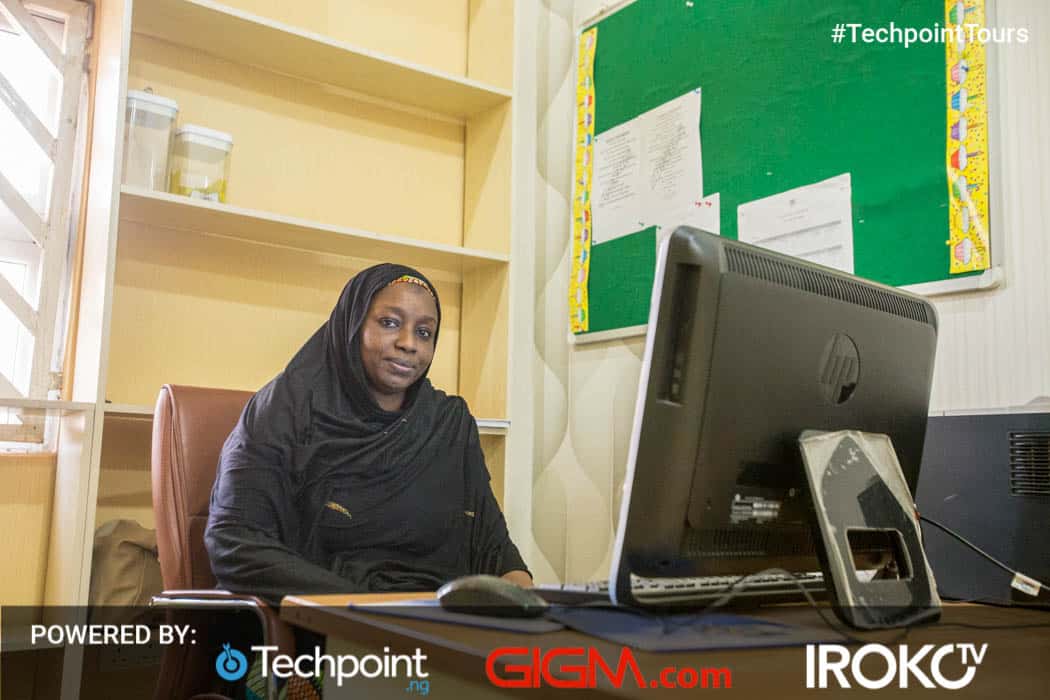 Solar panels and inverters were found everywhere in the school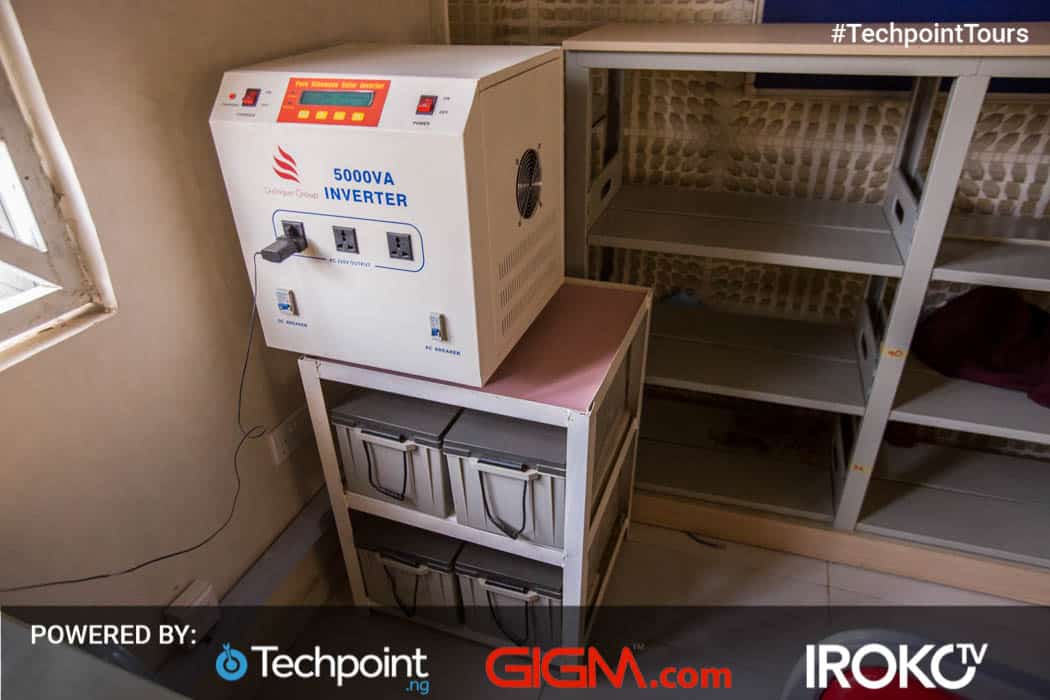 After the tour of this facility, time was far gone to see anything else, and with our hosts from CoLab in Kaduna, we rounded off the day as usual with a group selfie.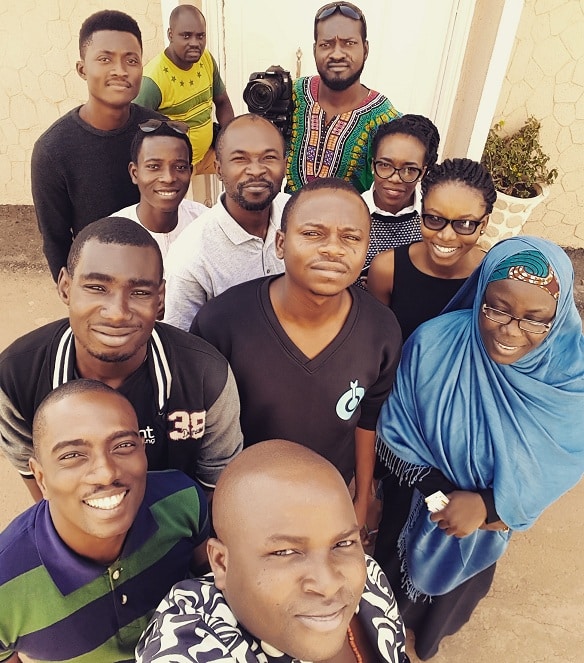 Still in awe of what we witnessed at the Dialogue Girls' College, we proceed to the main campus of the Kaduna State Polytechnic to get a feel on what students in engineering department are up to.
Kaduna State Polytechnic
We were warmly received by Dr. Usman, Head of Department Electrical/Electronics Engineering department.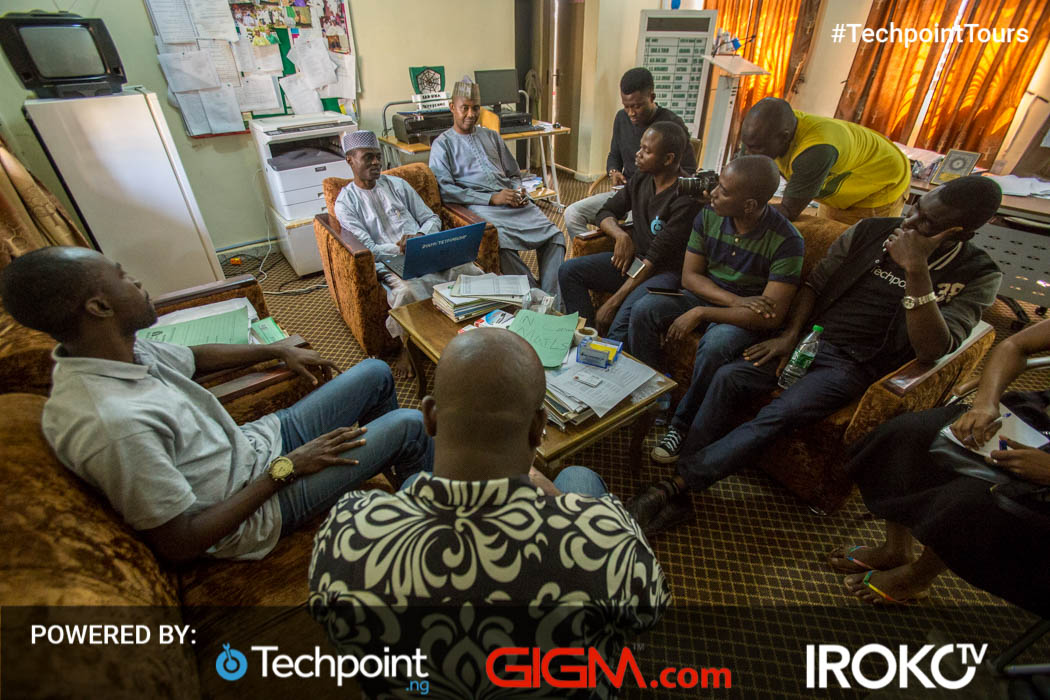 And they showed us around a few the projects their students had worked on.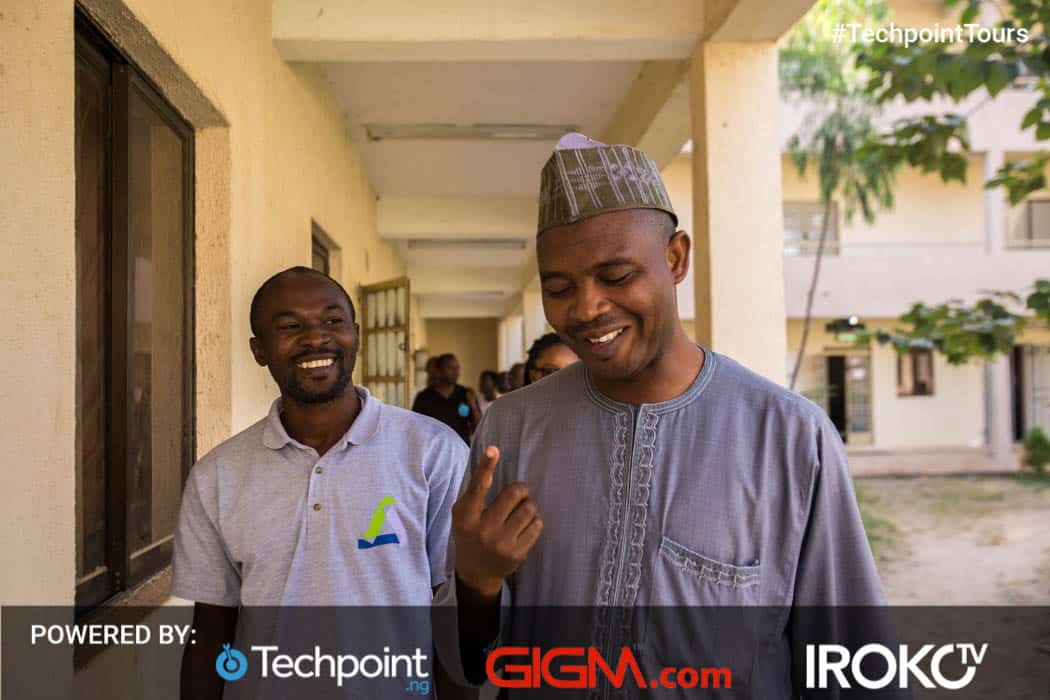 A solar-thermal system for electricity generation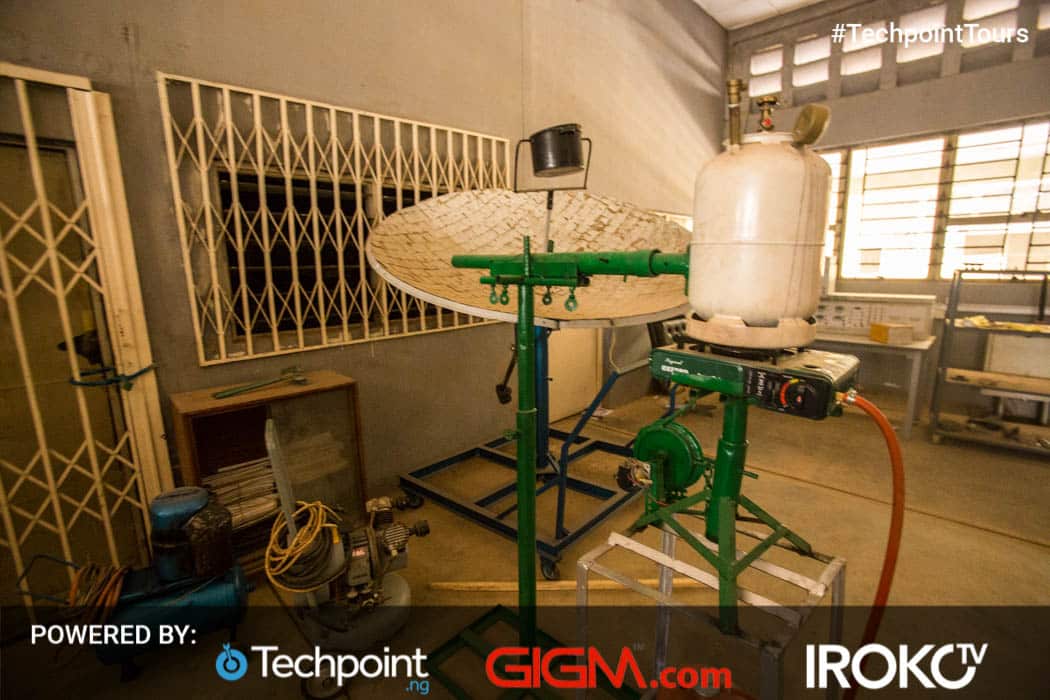 This device is claimed to give accurate temperature readings from as far as 1km away.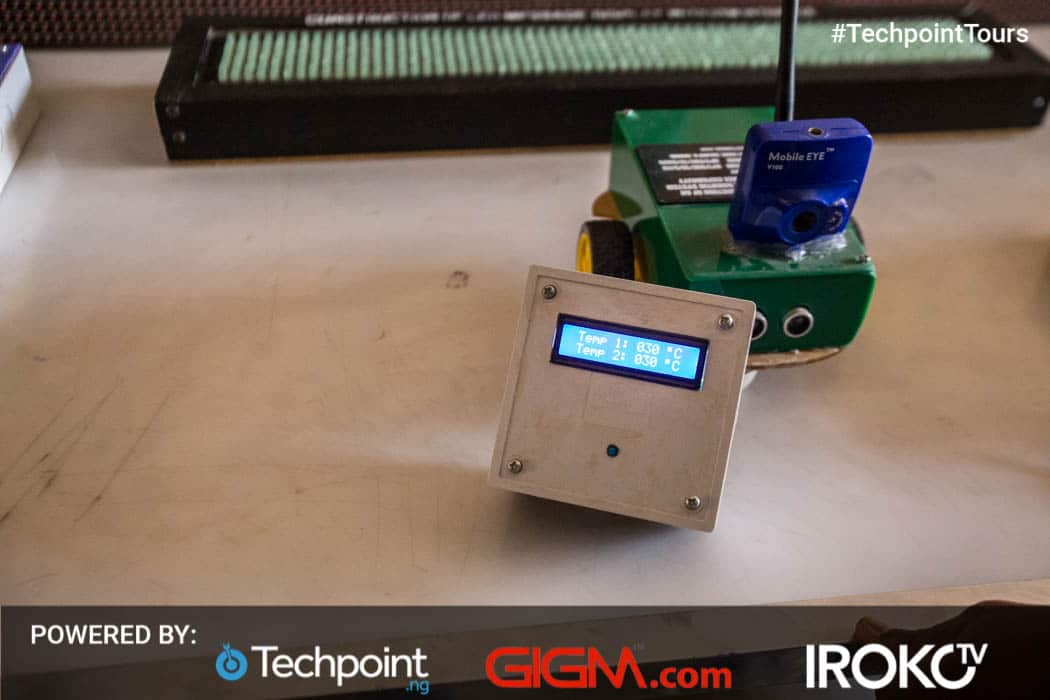 A student-built wind turbine model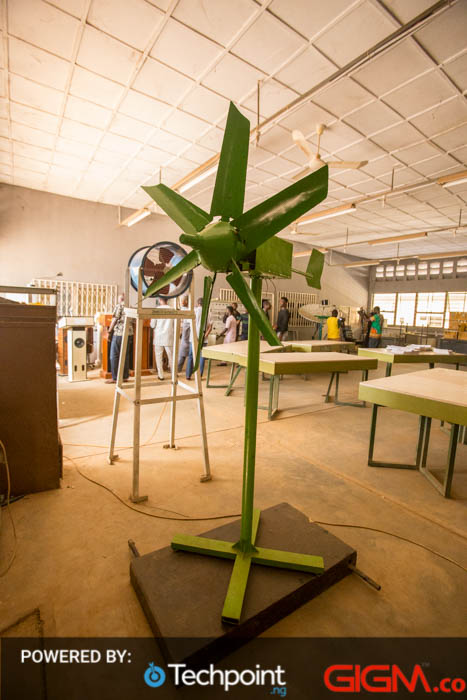 An SMS-based LED display system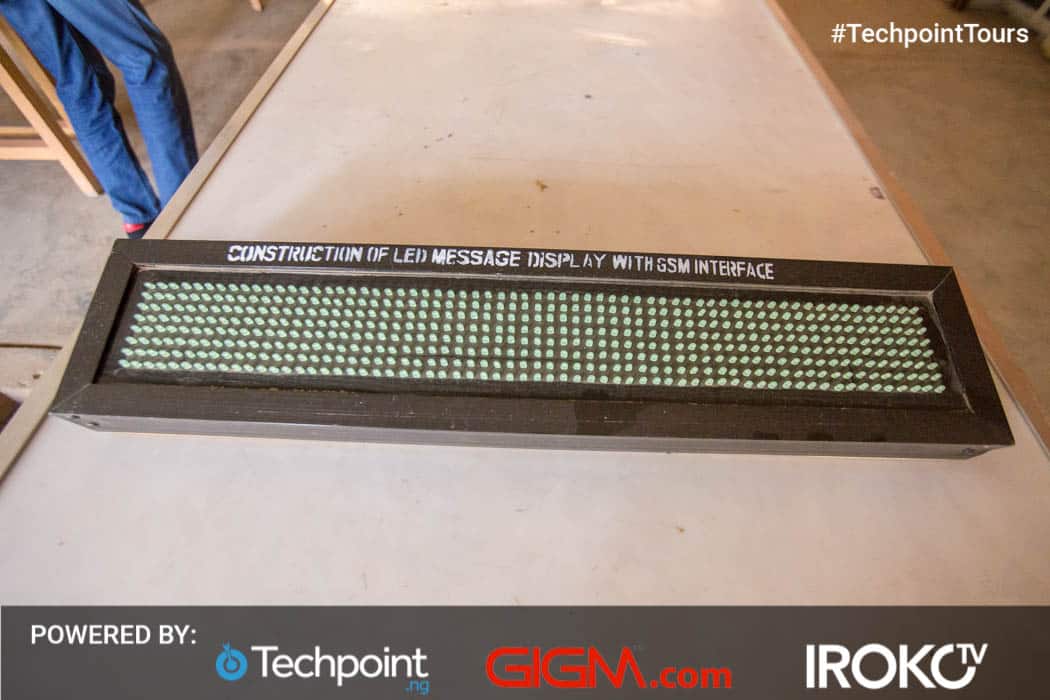 A model smart traffic light system, which utilises heat-sensing to regulate traffic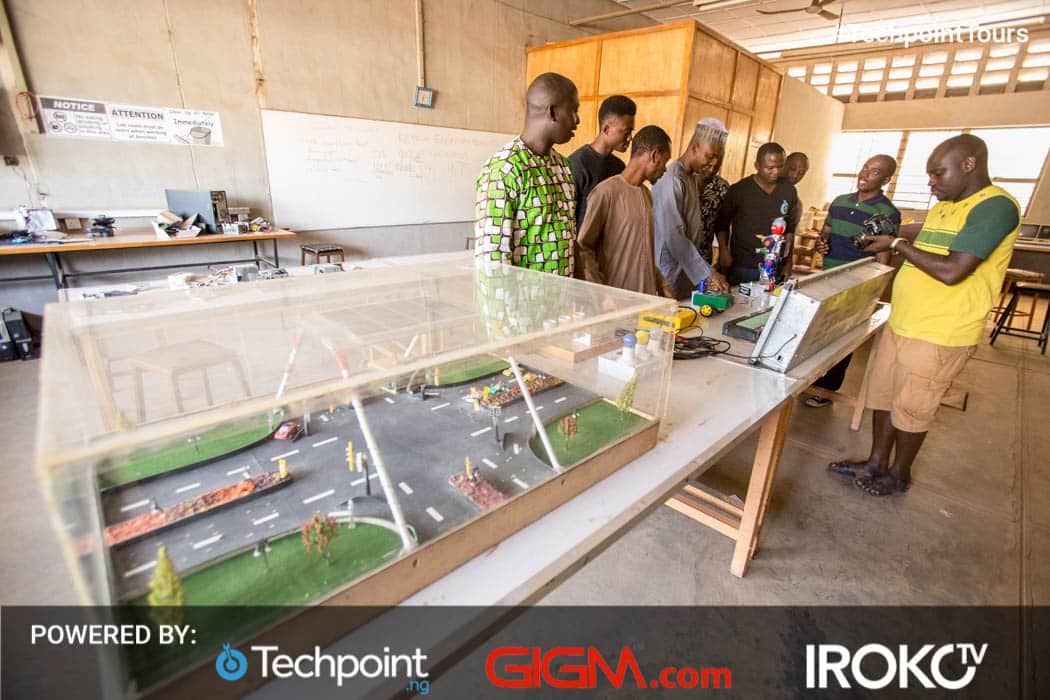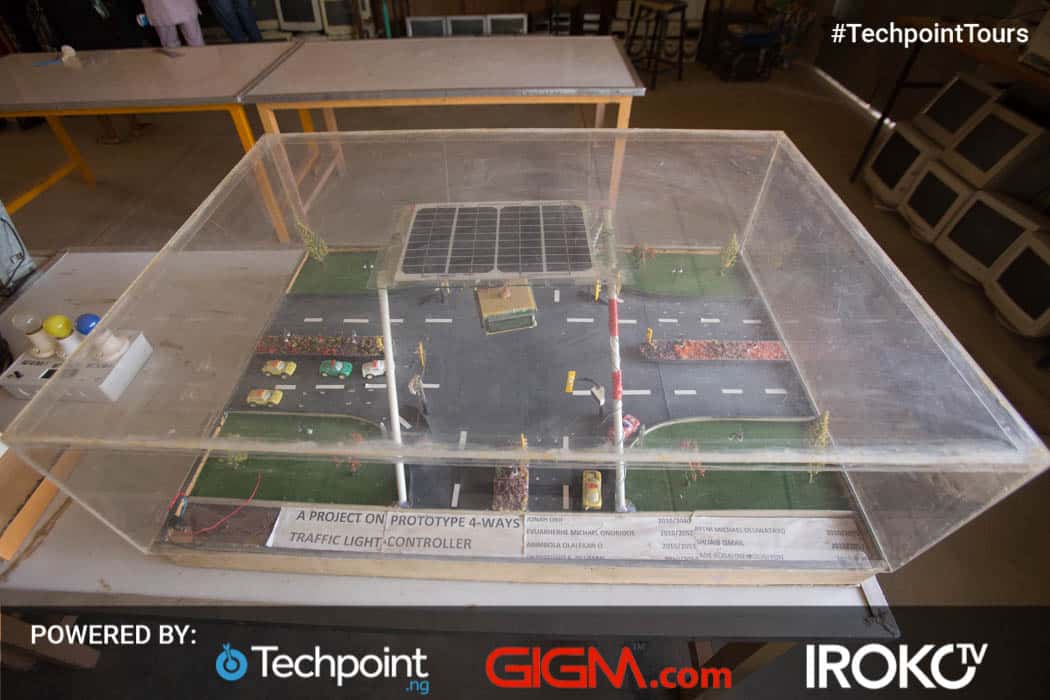 The brief tour of student projects took all of about 30 minutes before we called it a day.
And the Techpoint Innovation Tour continues.