Shalom,
Following a $3 million round seven months ago, AltSchool Africa is set to receive funding from Rwanda's $30 million tech fund.
The tech fund — approved by the African Development Bank Group's board — will promote innovation in Rwanda and East Africa.
In February 2022, the startup announced a $1 million seed round to focus on content, growth, and technology.
In the same year, AltSchool opened an office in Rwanda. In 2023, it disclosed its expansion to include Creative Economy and Business Schools.
Here's what I've got for you today:
MTN reportedly in talks to acquire 9Mobile
Copia's plans to increase sales
MultiChoice to launch Showmax 2.0 in February 2024
MTN reportedly in talks to acquire 9Mobile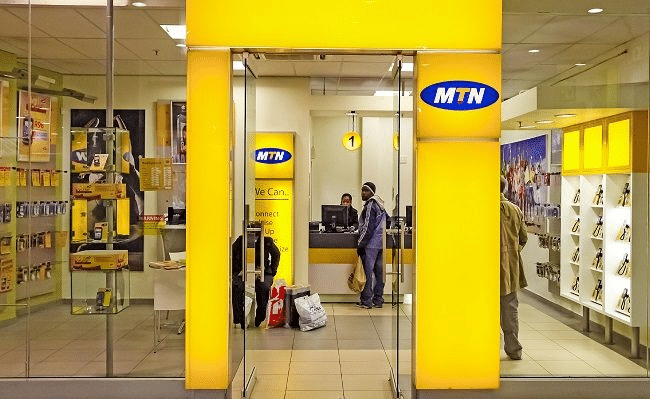 MTN Nigeria is reportedly in talks with Emerging Markets Telecommunications Service Limited (9Mobile) for a spectrum acquisition.
The spectrum deal is said to be a way for 9Mobile to save itself after key technical partners and investors have left.
While one source stated that 9Mobile and MTN are in talks to acquire 9Mobile's sole operating spectrum, another news outlet reported MTN's denial of the deal's existence.
Although MTN disputes any current involvement, the company made an acquisition attempt in 2017.
The bid to acquire 9Mobile came after it was said to have defaulted on a loan repayment scheme of $1.2 billion. It cited an economic downturn and a drop in naira valuation as reasons for its inability to repay.
MTN, which had 33 million mobile subscribers then, was one of the sixteen companies that submitted a bid for 9Mobile. It now has 77.6 million subscribers.
By acquiring 9Mobile's 12 million mobile subscribers, MTN will have 89.6 million mobile subscribers in Nigeria or 76% of the country's 117 million adult population.
What's more, according to sources, the agreement may result in MTN acquiring 9Mobile. However, there are questions about how the deal's outcome could lead to a monopoly by MTN.
Copia's plans to increase sales
Kenyan eCommerce startup Copia Global is starting a campaign to increase sales via its mobile app.
Why? Many Kenyans now own smartphones, which it hopes to capitalise on. For context, reports show that, as of January 2023, Kenya had about 63.9 million registered mobile connections (IoT excluded).
In 2013, Tracey Turner and Jonathan Lewis founded Copia, which uses a network of 50,000 agents in Kenya to pick up and deliver orders. It has raised $107 million in funding since its launch.
The company has two million customers, most of whom place orders for electronics, packaged foods, and household goods in person at neighbourhood stores, over USSD, or over the phone with their local shop owners.
Copia, which started offline, claimed that the new campaign would help its offline users switch to placing orders via its mobile app.
Have we seen this before? The company ran a similar campaign last year to encourage agents to use their smartphones more, which increased the app's usage from 5% to 80%.
Copia's main success factor was providing smartphone financing to its agent network. This financing option will now be available for smartphones, allowing both new and existing offline customers to buy smartphones and more expensive items and pay in instalments.
Zoom out: In April 2023, the company announced that it would be suspending its operations in Uganda to focus on its Kenyan operations.
MultiChoice to launch Showmax 2.0 in February 2024
MultiChoice will launch its revamped video platform, Showmax, in February 2024.
Dubbed Showmax 2.0, it will replace the standard and Pro subscriptions with three new plans: Showmax Entertainment, Showmax Entertainment Mobile, and Showmax Premier League.
This news comes after NBCUniversal, an American media giant, acquired a 30% stake in Showmax.
Showmax Entertainment Mobile is only available on mobile devices, restricts video resolution to standard definition, and allows only one simultaneous stream per subscription.
Smart TVs, laptops, mobile devices, and media streaming devices can all stream Showmax Entertainment. Customers can simultaneously watch two streams and high-definition content.
Exclusive to mobile devices, Showmax Premier League will broadcast every Premier League match and additional content.
This news follows the August 2023 report by research firm Omdia stating that Netflix has lost market share to Showmax in Africa's streaming market.In 2021, Netflix held a 40% share of the African streaming market. However, by 2022, that share had dropped to 35%, with Showmax now holding the top spot at 40%. The market is becoming more competitive, and Showmax and Amazon Prime Video are the main drivers of this shift.
In case you missed it
What I'm reading and watching
Opportunities
Have a beautiful Thursday!
Victoria Fakiya for Techpoint Africa.