In the past few years, the focus on tech talent development in Africa has shifted from training entry-level talent to training senior talent. Also, the inability of the local education system to provide competent engineering talent has led to a gap in the market for entry-level talent. AltSchool Africa understands this and has raised $1 million in pre-seed funding for this purpose.
The round has Nigerian entertainer, Folarin Falana (Falz); Flutterwave Founder, Olugbenga GB Agboola; Paystack Founder Shola Akinlade; Nigerian musician and rapper, Akitoye Balogun (Ajebutter); Pledges, Nestcoin, and ODBA VC, as investors.
AltSchool launched in October 2021 with a simple mission to provide an education that equips students with skills and a certificate, all within a year. This led to a partnership with the Michael and Cecilia Ibru University. Under this partnership, graduates of the programme get a diploma certificate at the end. To achieve this, AltSchool tutors participants for nine months, followed by a three-month internship.
Its launch was met with significant support and excitement from the local tech ecosystem, with several individuals paying the application fee for interested participants. That support has resulted in over 8,000 enrollments from over 20 countries, including Nigeria, Ghana, Uganda, and Botswana.
Like most startups focused on providing tech skills, it adopts an income-sharing model where students do not have to pay for the tuition until they get a job. However, they have to pay an application fee of ₦10,000 ($20).
Following this fresh injection of capital, the Techpoint Pitchstorm alumnus will focus on content, growth, and building its technology, starting with its learning management system (LMS). Adewale Yusuf (CEO) discloses that the startup will launch its Schools of Product, Data, and Blockchain in Q2 2022.
When these schools launch, they will offer courses in product design, product management, and product marketing, amongst others. AltSchool's School of Engineering currently runs three courses: frontend engineering, backend engineering, and cloud engineering.
Graduates will need to work on real-world projects to gain practical experience, and AltSchool offers an internship to its students. Yusuf reveals that AltSchool already has startups willing to take on AltSchool graduates as interns, although he declined to mention them.
"We've signed up some of the best startups on the market, and that's one of the most exciting things about what we're doing," he says.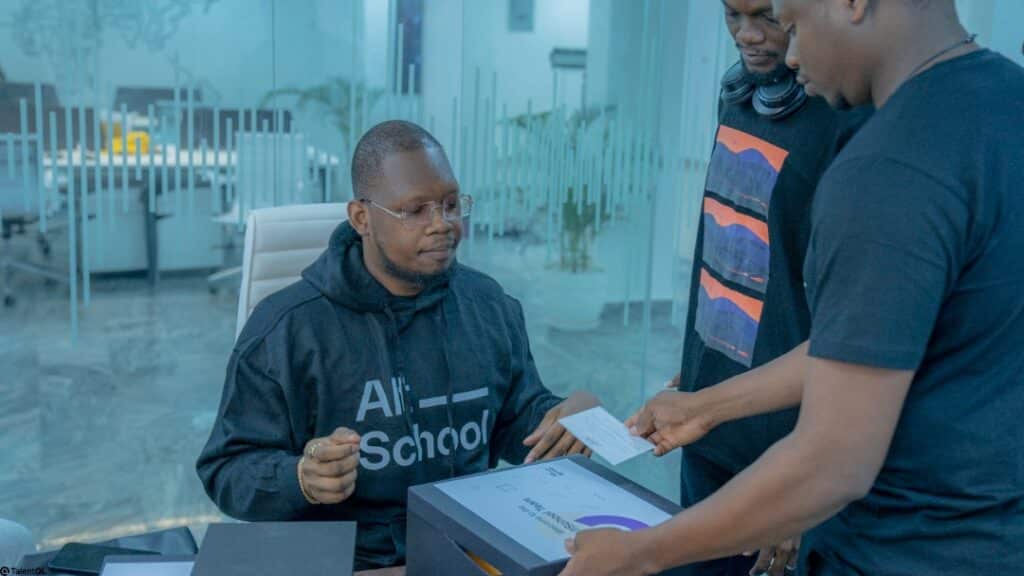 As African startups have witnessed massive growth in the past few years, the demand for competent software engineers has risen. However, from an initial focus on building a pipeline of technical talents, much of the conversation now borders on how to get more senior talents.
A side effect of this is that less attention is paid to entry-level talent. Consequently, startups on the continent have a hard time finding entry-level talent. Fortunately, startups like AltSchool, Gebeya, and Decagon ensure a somewhat steady supply of talent for the ecosystem.
In 2014, Andela, arguably the pioneer for software engineering training, was launched. In addition to training participants, it also placed them in jobs with partner companies.
The model looked to be paying off, but a demand for more senior engineering talents caused the company to re-evaluate its business model. In the process, it gradually laid off junior developers on its payroll before transitioning to a talent outsourcing company.
So, why is AltSchool working on training entry-level talent when more established players are focusing on senior engineers? As Yusuf rightly points out, you can't have senior engineers without junior engineers.
As more companies are founded in Africa, and the competition for talent increasingly gets global, more engineering talent will be needed. However, to keep up with demand, more startups like AltSchool will be needed.