Bonjour,
South Africa's Competition Commission has delayed its investigation into companies like Google, Uber, and Takealot's online dominance.
Minister of Trade, Industry, and Competition, Ebrahim Patel, has extended the deadline for completing the Online Intermediation Platforms Market Inquiry (OIPMI) from April 18, 2023, to May 19, 2023.
The investigation focuses on online markets in South Africa to determine if any factors might limit competition or undermine social welfare.
The Competition Commission started the enquiry in February 2021.
It has spent the last 26 months gathering information and holding open and closed hearings on platforms that act as online intermediaries in the eCommerce, app stores, travel and lodging, food delivery, and online classifieds industries.
Here's what I've got for you today:
5 alternatives to Paxful in Nigeria
Kenyan startup, Copia Global, to suspend operations in Uganda
Meta has started conducting another round of layoffs
5 alternatives to Paxful in Nigeria
Estonia-based peer-to-peer (P2P) cryptocurrency exchange, Paxful, announced on April 5, 2023, that it was shutting down.
According to Ray Youssef, the company's CEO, one of the causes of the shutdown was regulatory issues.
However, a CoinDesk report reveals information about drug use and other illegal activity going on at Paxful.
The largest market for Paxful was Nigeria, where over 1.5 million users traded $1.5 billion worth of cryptocurrencies between 2015 and 2020.
Because of the company's demise, 1.5 million Nigerian users are looking for another P2P crypto platform to trade their cryptocurrencies.
In his latest article, Bolu suggests five alternatives to Paxful. Read it here: Here are 5 alternative platforms for Paxful's 1.5 million Nigerian users
Kenyan eCommerce startup, Copia Global, to suspend operations in Uganda
Kenyan eCommerce platform, Copia Global, has announced that it would be suspending its operations in Uganda.
Copia also says it's suspending its operations in Uganda and expansions into Africa due to the "economic downturn and constrained capital markets." It will now focus on growing its Kenyan operation into a profitable company.
Copia has reportedly been growing in recent years, and the closure of its Uganda market supposedly comes as a surprise to those who know how the platform works.
Copia targets low-income African consumers. Before it launched in Uganda in 2021, the company raised a substantial amount of funds to accelerate its expansion plans.
Following its launch, the startup also raised $50 million in a Series C round led by Goodwell Investments in January 2022.
With these funds, it would be logical to assume that Copia was well-positioned to extend its services to more African countries. But that isn't the case.
The decision to pause its operations in Uganda and focus more on Kenya will affect over 350 employees. The company says affected staff have received a severance package.
Launched in Kenya in 2013, Copia penetrates markets that conventional retail and Western eCommerce models can't reach via Copia Logistics, a network of local agents, and mobile technologies.
Meta has started conducting another round of layoffs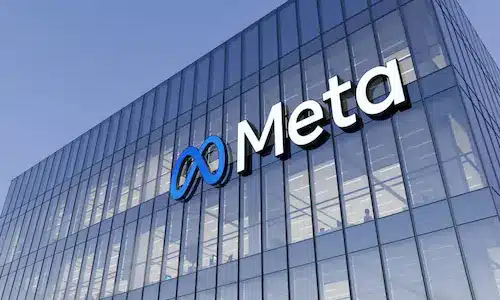 Meta has started conducting another mass round of layoffs.
This round would potentially affect 4,000 jobs across its technical teams, including those working on Facebook, Instagram, Reality Labs, and WhatsApp.
The layoffs follow Meta CEO, Mark Zuckerberg's announcement in February 2023 that the company would eliminate 10,000 more jobs in the upcoming months after eliminating 11,000 in November 2022.
While employees in North America would be affected, the social media giant says some countries won't be affected.
Consequently, it's still unclear which African countries will be impacted, although some of the company's engineers work out of offices in South Africa and Nigeria.
In 2015, Facebook — now known as Meta — established its first African headquarters in Johannesburg, South Africa, to focus on growing markets in Kenya, Nigeria, and South Africa.
In 2020, Meta announced plans for a Nigerian office in Lagos, the country's commercial and tech hub.
Before this new round of cuts, Zuckerberg stated that the tech departments would be impacted in April, while the business side would be affected in May.
The ongoing layoffs at Meta, the parent company of Facebook, Instagram, and WhatsApp, are part of CEO Mark Zuckerberg's plans for 2023 to be a "year of efficiency."
The company had about 86,000 employees at the end of 2022.
In case you missed it
What I'm reading and watching
Opportunities
Pulse Sports is hiring a Brand Manager. Send CV and cover letter to

[email protected]

. Check this out for more information.
If you are a software engineer, creative designer, product manager, design researcher, or a techie looking for an internship role, please, check out this website.
Have a wonderful Thursday!
Victoria Fakiya for Techpoint Africa.