Բարև,
The weekend is here! I'm not here to tell you, reader, to leave your house; I am here to explain why you must do so.
Did you know that a rise in mental illnesses has been linked to a decline in physical activity?
Not to be the bearer of bad news, but one in four adults worldwide do not engage in physical activity, making physical inactivity the fourth leading cause of death worldwide.
So, when I say leave your house on weekends, do so. There's no point in leaving without engaging in any physical activity. Sitting in a car or bus doesn't count! 😏
For context, physical activity includes all skeletal muscle-driven movements that require spending energy, including those performed while working, playing, performing household chores, travelling, and participating in recreational activities.
I've been saying this repeatedly, but I care about you because it takes a healthy reader to read Techpoint Digest. So, take care of your mental, physical, and sexual health, please. 🤗😊 Also, expect an article on this by next week. 😉
Here's what I've got for you today:
Fidelity Bank reportedly limits money transfers to neobanks
Absa Bank Kenya lost KSh 107.7 million to fraud
Fidelity Bank reportedly limits money transfers to neobanks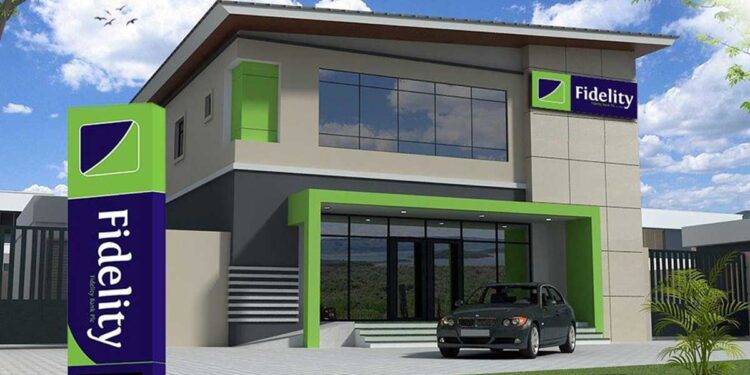 If you have an account with Fidelity Bank, you might have noticed that you can't send money to neobanks, including Kuda, OPay, and Moniepoint.
Why? TechCabal reported that the transfer restrictions started a fortnight ago due to growing concerns about fraud and customer verification, even though the bank told customers the limitations were related to an app update.
Nigerian banks and fintech companies have incurred significant losses due to cyberattacks and fraudulent activities since the beginning of the year.
Here are some numbers: According to a report, the total amount involved in fraud cases increased to N9.75 billion in the second quarter of 2023 from ₦2.58 billion in the previous quarter, representing a 276.98% increase.
The incident resulted in ₦5.79 billion in total losses, a staggering 1,125 per cent increase over the ₦472 million lost in Q1 2023.
On PoS channels, there were over 10,098 fraud cases totalling ₦1.95 billion between the second quarters of 2022 and 2023. Also, 34,772 computer-based fraud cases worth ₦18.97 billion were reported during the study period.
Regulations currently in effect mandate that banks establish a framework for risk management to identify and reduce risks. Can a bank, however, arbitrarily halt transfers to another bank?
Absa Bank Kenya lost KSh 107.7 million to fraud 
Absa Bank Kenya has reported a KSh 107.7 million ($716,566) loss to fraud in 2022.
However, the bank said its internal interventions to reduce fraud risk resulted in recovering KSh59.1 million ($393,213).
How? The bank claims that, in addition to four social media fraud awareness campaigns, it conducted a consumer and employee awareness campaign through messaging last year and sent 12 SMS alerts to customers.
Fraud is still a major issue in Kenya's financial sector. Studies show that online fraud in Kenya rose five times in 2020.
In line with trends observed in 2021, fraud continues to evolve rapidly and corresponds to customers' increased preference for digital propositions, according to Absa's inaugural sustainability report.
The lender says card-not-present fraud remains the most common type, followed by cheque fraud and stupefying.
Card-not-present fraud is a subset of credit card fraud in which the fraudulent transaction occurs without the customer physically presenting the card to the merchant.
Transactions conducted over the phone or online in which the user only provides credit card numbers are susceptible to fraud.  
In case you missed it
What I'm reading and watching
Opportunities
Have a fun weekend!
Victoria Fakiya for Techpoint Africa.