Bonjour,
While writing this introduction, the song, It's A Beautiful Day by Michael Bublé came to mind. Even though this intro is about YouTube Music, I went to YouTube to watch the video. You can check out the song here.
Here's the news: YouTube Music is introducing Samples, a new TikTok-style short-form personalised video feed.
Each video in the feed provides a brief overview of the song's recommended artist, music video, and mood. Users can find songs and music videos by swiping vertically in the new Samples feed, similar to TikTok.
In addition to assisting users in finding new music, YouTube Music uses short-form video clips to encourage the discovery of long-form video content on the platform.
Users can add songs to their libraries, share them with others, make playlists, visit album pages, launch new radio stations, or use the songs to create Shorts while scrolling through the feed.
Here's what I've got for you today:
Court bars Worldcoin from collecting data from Kenyans
Airtel Money follows M-PESA's lead
TikTok ban in Kenya?
Court bars Worldcoin from collecting data from Kenyans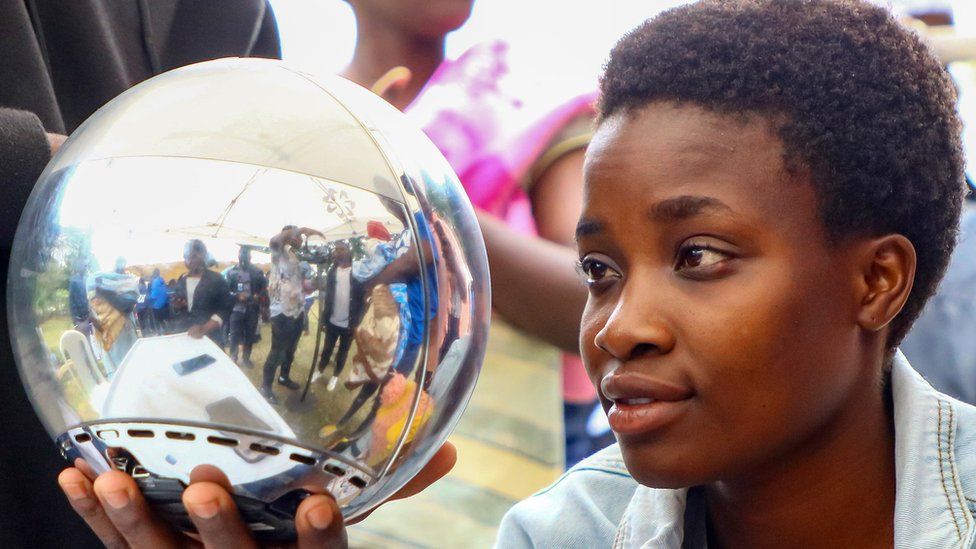 A Kenyan high court has ordered Worldcoin to stop collecting data from Kenyans while the Office of the Data Protection Commissioner (ODPC)'s investigation is ongoing.
It follows the filing of a lawsuit by the ODPC asking the court to prevent Worldcoin from transferring or processing data collected from Kenyans.
What is Worldcoin? It is a cryptocurrency project that scans people's eyes to create a global financial database for humans. Before now, it collected Kenyans' biometric information by taking pictures of their irises in exchange for KSh 7,000 ($50) or 25 World (WLD) tokens.
The ODPC said Worldcoin's processing of personal data does not follow the guidelines for data protection outlined in Section 25 of the Data Protection Act.
Consequently, Justice Nixon Sifuna ordered Worldcoin to preserve the data it collected from Kenyans between April 19 and August 8 while the government agency conducts its investigation.
While Worldcoin contends that it will use the collected data to create a unique, secure form of identification, privacy experts expressed concern that the business might use the data in other ways, like personalised marketing.
On August 2, 2023, Kenya's Ministry of Interior and National Administration suspended the activities of Worldcoin.
Want to know more about Worldcoin? Read Bolu's article here: Why are Kenyans scanning their eyes for $50? 11 questions about Worldcoin answered
Airtel Money follows M-PESA's lead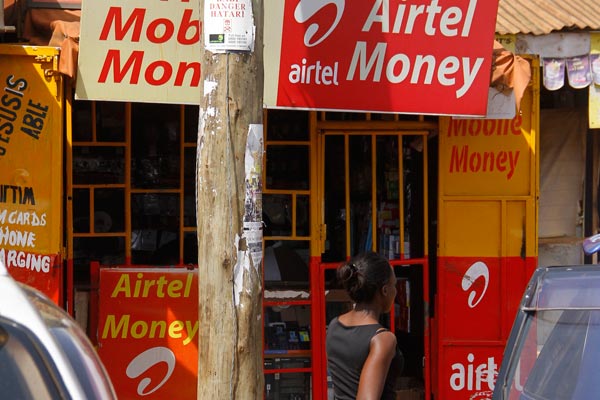 What's going on in the Kenyan mobile money space? Two days ago, Safaricom announced that the daily transaction cap for its mobile money service, M-PESA, would increase to KSh 500,000.
Well, Airtel Money Kenya has also disclosed an increase in daily transaction limit from KSh 300,000 to KSh 500,000.
Managing Director of Airtel Money in Kenya, Anne Kinuthia-Otieno, said the change would give customers and partners more flexibility to conduct larger transactions and manage their finances more effectively.
Just like M-PESA, Airtel Money customers can only send KSh 150,000 at once.
I expect Telkom Kenya's mobile money service, T-Kash, to follow suit.
If you're wondering why, Airtel currently holds a 3.4% market share for mobile money in Kenya. It trails Safaricom's M-PESA, which has the highest market share with 96.5%. Telkom Kenya's T-Kash comes in third at 0.1%.
If we were going by market share, T-Kash would announce its daily increase today. But that's just me speculating. I'd let you know if Telkom Kenya discloses the increase.
Sidebar: Kenya's mobile money subscriptions dropped from 38.6 million in the previous quarter to 38.4 million in March 2023. Penetration rate is now 76.0%, down 2.2% from the last quarter. This decrease is due to the decline in mobile money service activity during the quarter.
TikTok ban in Kenya?
Briget Connect Consultancy CEO, Bob Ndolo, has submitted a petition to National Assembly Speaker, Moses Wetang'ula, asking to ban TikTok in Kenya.
Why? The petitioner has complained that the social media platform's content is inappropriate and promotes violence, foul language, explicit sexual content, and hate speech, endangering Kenya's cultural and religious values.
The petitioner also said that TikTok had shared user data with third parties without users' consent.
In addition, he warned that if Kenya does not outlaw the app, TikTok will impair their academic performance and cause their mental health to suffer, leading to issues like depression and anxiety.
However, the Majority Leader, Kimani Ichung'wah, argued there's nothing wrong with using TikTok and that many lawmakers do so.
He stated that Ndolo should have petitioned the House to investigate how to regulate the use of social media apps and how the ICT department can regulate the content because "outright banning would be killing careers."
Opiyo Wandayi, the Minority Leader, agreed, stating that given the high unemployment rate in Kenya and the difficult times the country is experiencing, Kenya can't function independently in the digital age.

Sidebar Alert: On August 2, 2023, the Ministry of Information, Communication, and the Digital Economy of Kenya announced it would review the laws protecting social media users. He also expressed concern about the current trend of TikTok users going live between 11 p.m. and 3 a.m. and sharing explicit content.
In case you missed it
What I'm reading and watching
Opportunities
Have a beautiful Wednesday!