By now you've most likely seen or heard about Worldcoin, a cryptocurrency project paying people to scan their eyes to create a global database of humans around the world.
Worldcoin launched on July 24 2023 and also has more than 2.1 million signups. New people are signing up for WorldCoin every eight seconds.
There are long queues in various locations globally, including Kenya, signing up for the crypto project and earning a $50 signup bonus.
But what is Worldcoin? Why is it being created, and why is it scanning our iris? these are some of the questions we'll be answering in this article.
What is Worldcoin?
WorldCoin is a global financial system and identity system that is accessible to everyone in the world.
This system is built on a blockchain that makes its control decentralised.
According to WorldCoin, "It's designed to be decentralised, meaning that ultimately its supervision and decision making will rest with its community of users."
You can also define Worldcoin as a cryptocurrency and digital identification system. This is because it has a crypto token (WLD) and it takes people's biometric data with a device called the Orb.
What is Worldcoin's goal?
Worldcoin has two goals:
Create an identification system that can differentiate humans from AI.
Create a global financial network accessible to everyone on Earth.
AI has been growing furiously in the past year. From ChatGPT which can write you an article within a few seconds to Midjourney, capable of re-creating pictures of you in different scenarios.
Worldcoin believes the best way to tell humans from AI is through biometric verification. However, it wants people to be able to identify themselves anonymously. This means identifying yourself without giving away personal information like your name.
This identification system is called World ID. It ensures only humans can signup because it requires an iris scan, a unique biometric feature.
Once you have the World ID, you are a part of Worldcoin's financial network.
How will Worldcoin work?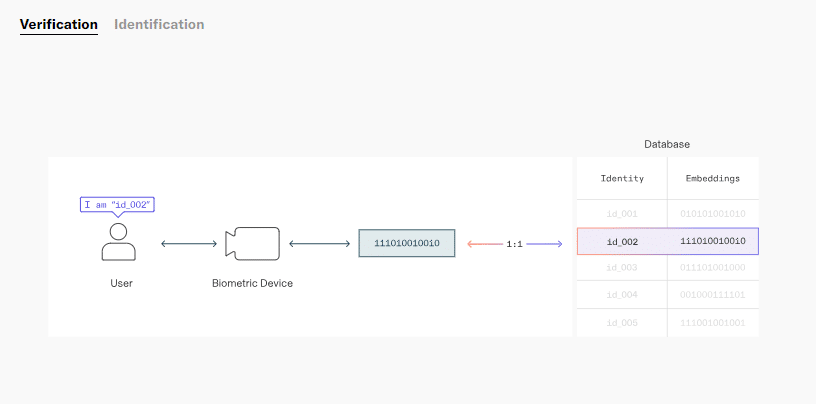 Worldcoin will work on the blockchain just like Bitcoin. It will store the World IDs and transactions on the blockchain. Everyone signed up on the platform will also get a say on what happens on the platform.
According to the website, owning the WLD token gives users ownership and access to the Worldcoin protocol.
This could mean that Worldcoin will work like a decentralised autonomous organisation (DAO) which means people who own the WLD token will be able to vote on key decisions about the Worldcoin protocol.
How do you signup for Worldcoin?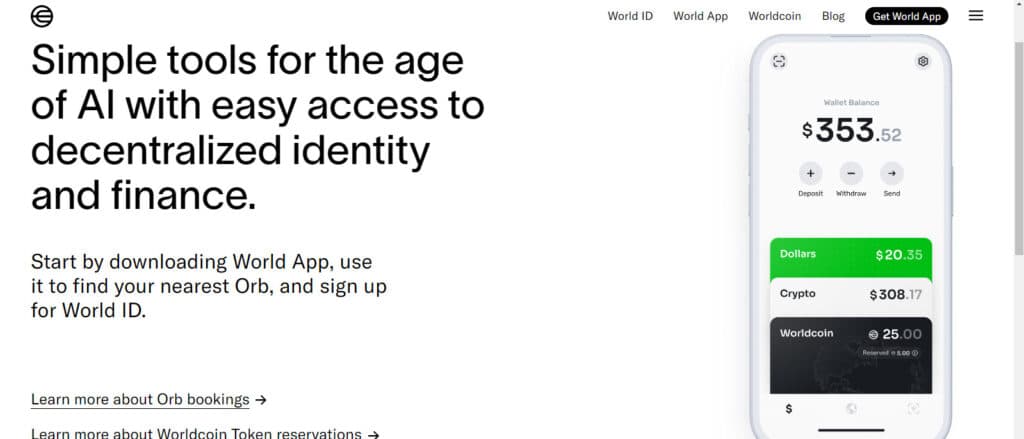 To signup for Worldcoin, you need the World App. This app helps you create a Worldcoin account that gives you access to the Worldcoin wallet which can be used to store the WLD tokens, bitcoin, ethereum and other supported cryptocurrencies.
You can use the app without scanning your iris. If you wish to get Worldcoin tokens, however, you need to signup for World ID which means scanning your eyes with the Orb and verifying your "unique personhood."
Why is Worldcoin scanning your iris?
Worldcoin is scanning your iris to "verify your uniqueness" or "unique personhood."
To tell humans apart from AI, Worldcoin believes it needs unique biometric data.
Why not fingerprint?
Because Worldcoin wants to identify people without using personal data such as names it is not taking biometric data that is already associated with a person's data.
Where can you scan your iris in Nigeria?
There are currently no Worldcoin operators in Nigeria. You can apply to be a Worldcoin operator here.
Where can you scan your iris in Ghana?
Ghana is currently not on the list of countries where Orb operators are present.
Where can you scan your iris in Kenya?
Kenya is the only African country with an Orb operator out of the 18 countries listed on the Worldcoin website. The Orb operator is at the Kenyatta International Convention Centre.
How much do you get for scanning your iris?
You get 25 WLD tokens which are worth $50.
What can you do with WLD tokens?
You can exchange the WLD tokens to pay for goods and services directly or exchange them for fiat currency.
They are also governance tokens, which means it gives you voting rights when it comes to deciding the fate of the protocol.