Key takeaways:
Adedeji Owonibi, Founder and CEO of Convexity, a blockchain hub, has said law enforcement should not look down on cryptocurrencies as they're easy to investigate.
Owonibi said this at the Stakeholders Policy Dialogue hosted by the National Information Technology Development Agency (NITDA) in collaboration with Stakeholders in the Blockchain Technology Association of Nigeria (SIBAN).
He emphasised that law enforcement needs to understand crypto education as much as regulators.
During the stakeholder's policy dialogue on the implementation of the national blockchain policy, Adedeji Owonibi, Convexity CEO and crypto forensic expert, spoke on the importance of blockchain education for regulators and law enforcement.
On the panel, Improving the Blockchain Regulatory Landscape for an Effective Financial Inclusion, Owonibi pointed out that proper regulation includes training law enforcement on cryptocurrencies and blockchain.
While there's a lot of focus on regulatory bodies when it comes to the blockchain space, Owonibi believes law enforcement agencies are an important layer of blockchain regulation.
In a practical example, Owonibi said two of his developers were arrested on suspicion of being fraudsters because they had laptops in their possession.
To reduce this, Owonibi and his team have conducted trainings at several Economic and Financial Crimes Commission (EFCC) offices across the country.
Interestingly, he revealed that "cryptocurrency or bitcoin [fraud] is the easiest to investigate." He added that law enforcement officials should become familiar with it.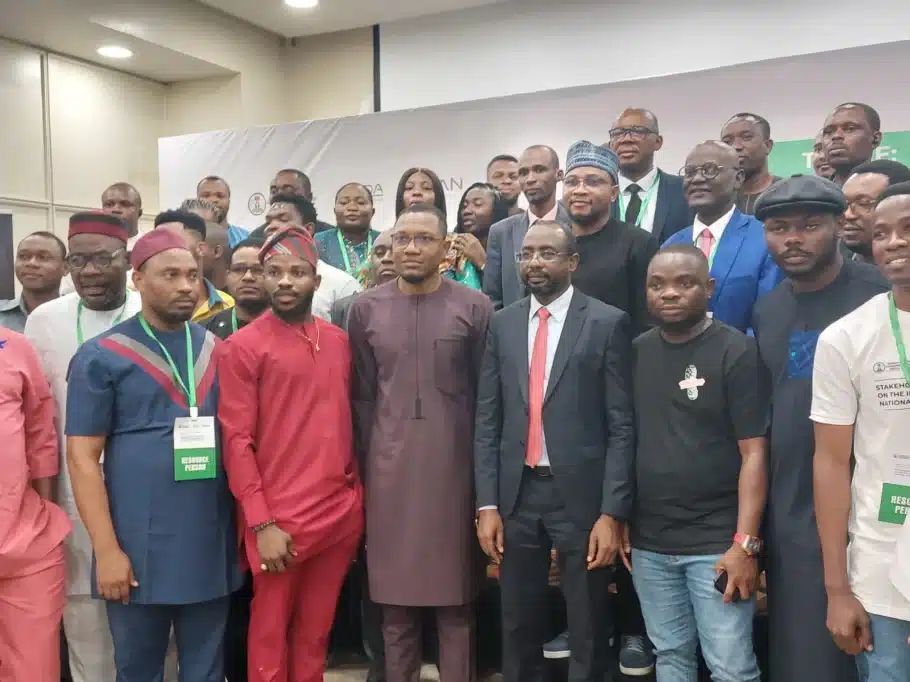 Why crypto fraud is easy to investigate
Crypto transactions happen on a public blockchain, making it easy to track illicit ones. The only hard part is putting a face to the transactions.
For example, if you visit etherscan.io — a website for tracking transactions on the Ethereum blockchain — and enter a crypto address, you can see the balance on the address and transactions that have taken place on the account.
How to put a face to crypto transactions
Owonibi explained that while the blockchain lacks know-your-customer (KYC) protocols, it is possible to put a face to a wallet because one way or the other, the tokens will find their way to a centralised exchange where KYC protocols are necessary.
When crypto scams are done, the perpetrators need a way to turn the crypto tokens into fiat currency. One of the ways to do this is by selling them on a centralised exchange. Unlike decentralised exchanges or non-custodial wallets where you can open a crypto wallet without KYC, a centralised exchange requires users to identify themselves.
However, there is also the option of over-the-counter (OTC) transactions, which means perpetrators will sell their tokens for cash instead of going through a centralised exchange.
OTC merchants usually need to take funds back to an exchange, which means the illicit tokens will be tracked to them and subsequently the person from whom they purchased the tokens.
"Even the OTC merchant needs to know who sold him crypto or he could be roped in the crime. Many are cooling with EFCC for that. So now, they'll even ask for an ID," Owonibi explained.
Tracking big crypto scams can still be difficult
Big scammers employ more sophisticated efforts to throw regulators and law enforcement off their track. One of the ways they do this is through crypto mixers or
"tumblers" which are used to hide the origin and destination of crypto tokens. Law enforcement will only see the crypto go into the mixer and come out through many ends that are not necessarily connected to the original sender.
Some of the most popular mixers are Wasabi Wallet and Tornado Cash.
Although mixers make it difficult to track transactions, law enforcement agencies have been known to track transactions hidden with mixers.
According to Owonibi, the $1.7 billion scam run by South African, Cornelius Steynberg, was hidden through the Wasabi Wallet mixer, but it was tracked by the US government.
A key to catching all scammers on the blockchain
In 2022, Owonibi revealed to Techpoint Africa that the anonymity in the blockchain space would not be that way forever, as the Financial Action Task Force (FATF) — an intergovernmental organisation founded to combat money laundering — is working to put a face to blockchain transactions.
"It is called the travel rule protocol or travel rule standard. We've [Owonibi and the FATF] been working on it since 2019 and have developed a standard called IVMS 101, and over 130 of us globally worked together to bring out that standard."
In the meantime, Owonibi said he's engaging and educating the Central Bank of Nigeria (CBN) and other regulators in the country on cryptocurrency and blockchain.
Suleiman Garba, a member of Monument Applications Limited's Advisory Board who was also on the same panel as Owonibi during the stakeholder's policy dialogue, pointed out that stakeholders need to engage with regulators and show them what blockchain technology can do.
"Globally, regulators are expected to be technologically neutral. They are not keen on the technology, they are looking at what the technology does," said Garba.
According to the NITDA DG, Kashifu Inuwa, blockchain technology can add $40 billion to Nigeria's GDP if harnessed properly. From the CBN's eNaira to NITDA's national blockchain policy, things bode well for blockchain in the country.