Grey, a leading fintech company, recently hosted Clique, an exclusive dinner event at the renowned gastronomic restaurant, Ile-Eros, in Lagos, Nigeria, bringing together 16 dynamic startup founders from diverse sectors. The purpose of this intimate gathering was to foster networking, share valuable insights, and empower the next generation of startup founders with knowledge essential for building successful startups.
The Epicurean experience at Ile-Eros was nothing short of exceptional, as guests were treated to an exquisite 4-course culinary delight, complemented by carefully crafted cocktails and fine wines. Adding to the ambience, a talented violinist played renditions of hit songs to the amusement of the guests, setting the stage for an engaging and memorable evening.
The highlight of the event was the presence of the co-founders of Grey, Idee Obong and Femi Aghedo, an inspiring success story in the African startup world. The Co-Founders captivated the audience with their remarkable journey, providing invaluable insights and lessons that every founder needs to know about building a startup.
Idee, shared the key strategies they employed to raise funds successfully, shedding light on Grey's journey to becoming a part of Y Combinator, one of the world's most prestigious startup accelerators. In Addition, Femi emphasized the significance of operational efficiency and cost-saving measures, especially for startups. He passionately highlighted the power of strategic partnerships in propelling a startup towards growth and sustainable success.
Adding to the allure of the evening, Dapo Awobokun, the startup partner at Paystack, graced the occasion as a special guest. Dapo's vast experience and expertise in the fintech industry provided the founders with invaluable insights into the evolving landscape and emerging opportunities for startups.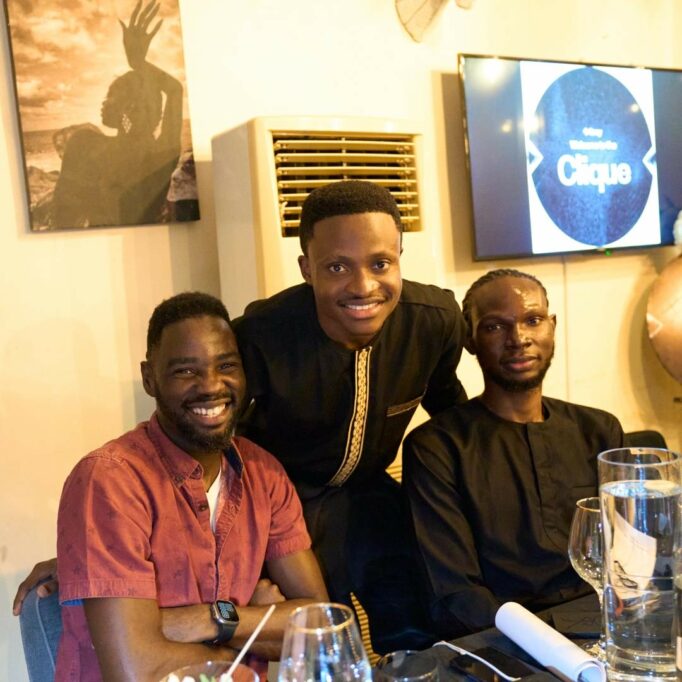 Furthermore, Dapo addressed the founders, emphasizing the paramount significance of Culture within a startup. "Culture is You. It transcends mere rules and regulations posted at your reception. As founders, you must embody your company's culture and wholeheartedly embrace its mission" he said.
The dinner gathering served as a unique platform for startup founders to connect with like-minded peers from different sectors, fostering cross-industry collaborations and the exchange of innovative ideas. The atmosphere was filled with inspiration and a shared commitment to shaping a brighter future through entrepreneurship.
"Grey firmly believes in empowering startups to reach their full potential," said Idee Obong, Co-founder of Grey. "This exclusive dinner event provided a perfect opportunity for us to share knowledge and experiences on building a successful startup. We are committed to nurturing the entrepreneurial ecosystem and supporting aspiring founders as they embark on their transformative journeys."
The event left an indelible impression on the startup community, uniting aspiring founders and industry leaders in a shared pursuit of excellence and innovation.
About Grey
Grey is simplifying sending and receiving foreign payments for freelancers, remote workers and businesses. Founded in mid-2020 by Idorenyin Obong and Femi Aghedo, Grey is the easiest way to send and receive international payments without restrictions. With a Money Service Business license from FINTRAC in Canada & FinCEN in the USA, Grey has made it possible for people to send money across borders quickly.