Infinix's remarkable mid-range products have garnered significant attention beyond the usual market boundaries. The brand recently unveiled the highly anticipated NOTE 30 series, providing young users with another exceptional performance option. Prominent technology media outlets have conducted comprehensive evaluations of the series, commending its impressive 68W fast charging, appealing design, top-notch features, and affordable pricing. Let's now explore the insights of these media experts and delve into the captivating world of the all-new NOTE 30 series.
Rave Reviews
Renowned British tech influencer SuperSaf thoroughly reviewed the three models of the NOTE 30 series: NOTE 30, NOTE 30 5G, and NOTE 30 Pro. When examining the NOTE 30 Pro, which boasts both 68W wired fast charging and 15W wireless fast charging capabilities, SuperSaf couldn't help but express his admiration. He stated, "The NOTE 30 Pro is a rare gem in today's smartphone market, offering wireless fast charging at a competitive price." It's worth noting that the NOTE 30 Pro is the first smartphone in its price range to feature wireless fast charging.
Even the more budget-friendly NOTE 30 caught SuperSaf's attention for its unique advantages. He highlighted, "The NOTE 30 stands out in the budget phone segment." This series offers remarkable features such as 45W fast charging, a vibrant 120Hz screen, and a generous storage capacity of up to 16GB+256GB, all at an incredibly competitive price.
In addition, the NOTE 30 5G expands the series with its 5G capabilities and a remarkable 108MP main camera. SuperSaf shared his thoughts, stating, "The NOTE 30 5G offers some of the best overall performance of any 5G phone in its price range."
Critically Acclaimed by the Media
The NOTE 30 series offers a choice between a frosted glass back or a faux leather finish, adding a touch of elegance. Esteemed tech media GSMArena praised Infinix's ambition, stating, "Infinix clearly has ambition and wants to punch above its class, which we appreciate."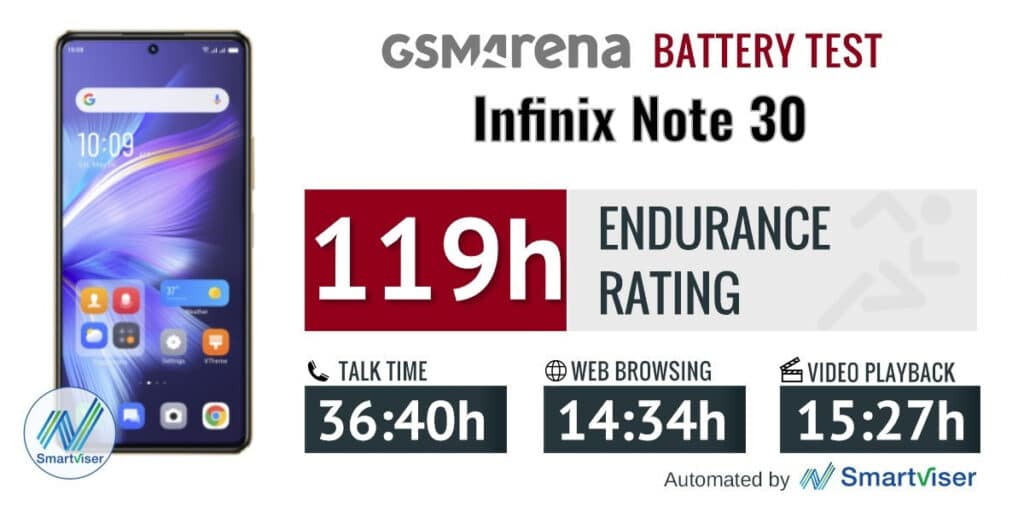 When it comes to battery life, the NOTE 30 exceeded expectations, achieving an impressive 119 hours in endurance tests. GSMArena noted, "That's even better than what we expected from this chipset and battery capacity combo. The Note 30 excels in standby endurance in particular."
Not only does the NOTE 30 impress with its battery life, but its 45W fast charging capability also leaves a lasting impression. The phone features an innovative all-scenario fast charging solution with bypass, reverse, and smart functions. This enhances the charging experience in various situations. The bypass charging function, for instance, directly powers the phone's motherboard, reducing battery strain and improving gaming performance—an essential feature for avid mobile gamers. GSMArena highlighted, "This is a great feature, particularly for gaming and can greatly increase the longevity of the battery."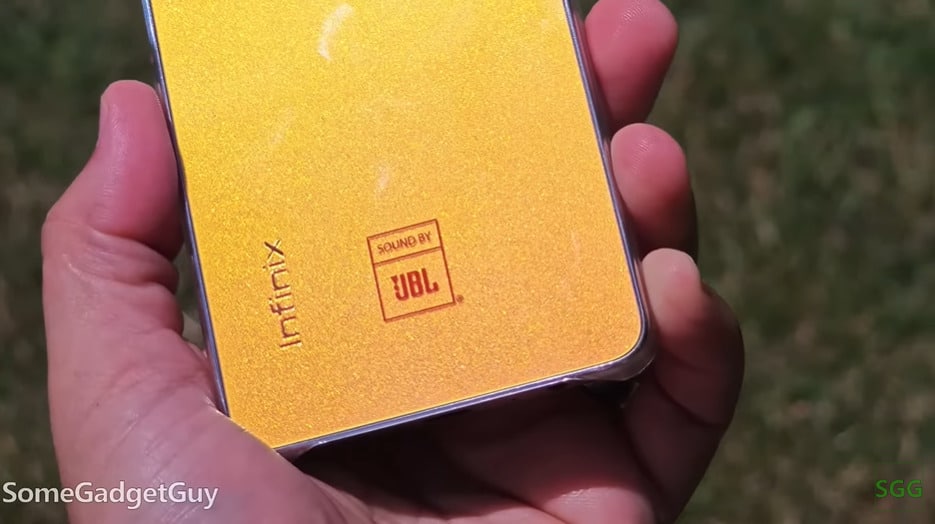 Renowned American tech blogger SomeGadgetGuy conducted a comprehensive sound quality test of the NOTE 30 Pro with JBL tuning in a small bedroom. The results were impressive, with clear audio and minimal distortion. SomeGadgetGuy concluded, "I mean, that's pretty good sound." The blogger also expressed satisfaction with the screen, which offers adaptive adjustment between 60Hz, 90Hz, and 120Hz, believing it has the potential to deliver an unexpectedly positive experience to users.
Loved by Influencers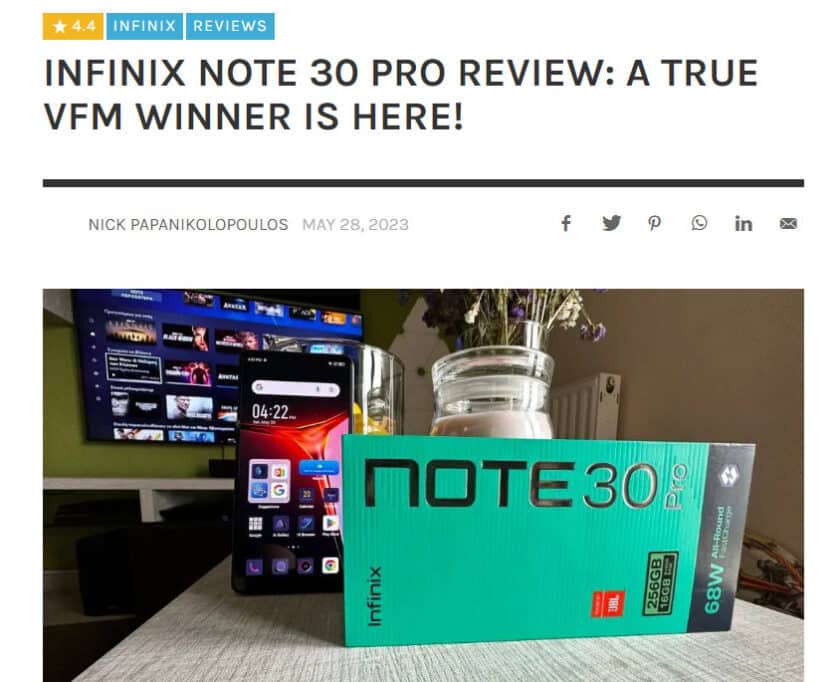 Influential global technology websites, 9to5Google and GizChina, highly praised the cost-effectiveness of the NOTE 30 series. 9to5Google stated that the NOTE 30 5G surpasses other options in its price range, offering a superior user experience in the States. GizChina awarded the NOTE 30 Pro a high score of 4.4 points, declaring it a "TRUE VFM WINNER." Both reviews praised the exceptional aesthetic design, powerful hardware performance, stunning screen quality, and comprehensive fast charging technology of the NOTE 30 Pro.
Overall, technology media has lavished extremely high praise on the Infinix NOTE 30 series, unanimously acknowledging its outstanding performance and experience at an affordable price point. The series is lauded for its exceptional value. This reinforces our belief that the all-new NOTE 30 series will dominate the low-cost phone market in the latter half of the year. Infinix aims to bring the joy of technology to more people worldwide with the NOTE 30 and future Infinix devices ready to further empower today's and tomorrow's youth.