When teams dine together, ideas flow, there's refreshed energy in the room and an undeniable spark of team spirit.
Looking for ways to inject new life into your team's culture too? Or searching for hassle-free solutions to bring back the fun and excitement to your office events? Then look no further, because EdenTGIF is here to revolutionise what office fun looks like!
At Eden, we understand the challenges that come with planning regular team gatherings. Coordinating multiple vendors, managing logistics, and dealing with exorbitant costs can be overwhelming. That's why we've designed the perfect solution to make your TGIFs a breeze.
Picture this: A delectable menu filled with mouthwatering dishes and refreshing beverages, all carefully curated to tantalise your taste buds. From savoury appetisers to indulgent main courses, and from delightful desserts to customised drink options, our menu offers something for everyone. We take pride in using fresh, high-quality ingredients to ensure a memorable dining experience for your team.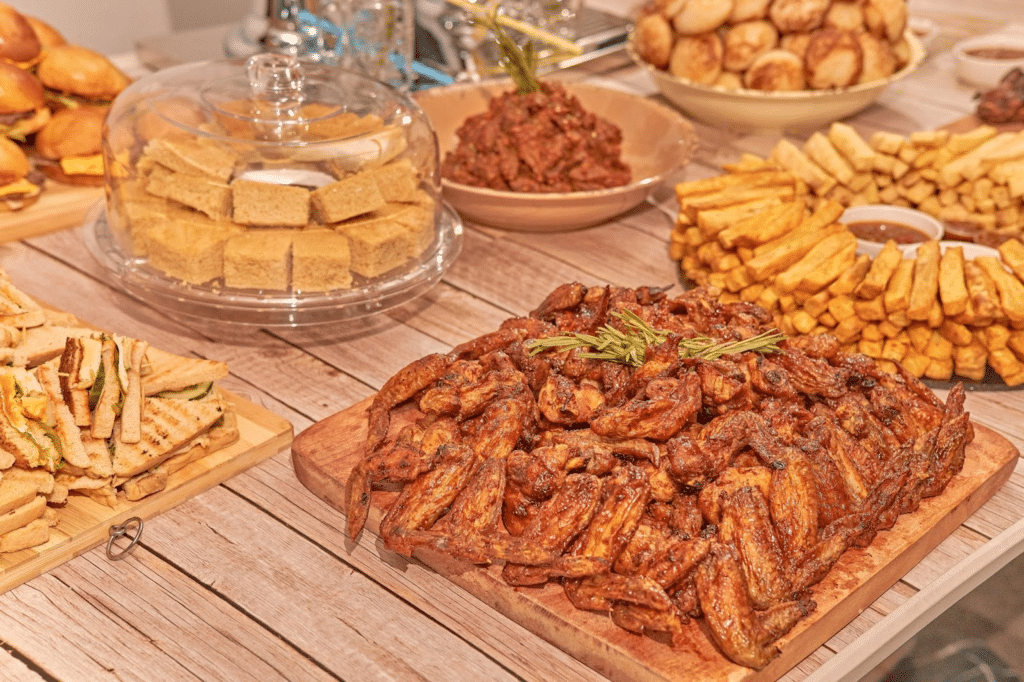 But EdenTGIF is more than just exceptional food and drinks. It's about fostering team spirit, creating lasting memories, and reigniting the excitement in your workplace. Imagine the laughter, the camaraderie, and the bonding that happens when your team gathers around a table filled with delicious food. It's the perfect opportunity to unwind, connect on a personal level, and build stronger relationships within your team.
With our user-friendly platform, placing orders for the EdenTGIF menu is as easy as a few clicks. Simply visit our web app and explore our tantalising options. Select the dishes that best suit your team's preferences, customise your order, and leave the rest to us. Our dedicated team will ensure timely delivery, taking care of all the logistics, so you can focus on enjoying the experience with your team.
So, what are you waiting for? It's time to bring the fun back to your office and create unforgettable TGIF moments. Click the buy button below and let EdenTGIF transform your team's culture, one delectable meal at a time.
Don't miss out on this opportunity to ignite your team's spirit with EdenTGIF. Get ready for an extraordinary TGIF experience that will leave everyone buzzing with excitement.