Prembly, a front-runner in compliance and security infrastructure for emerging markets has announced its acquisition of Tunnel, an innovative company driving legitimate data sharing across businesses. This integration enhances Prembly's security suite and expands financial services, enabling robust identity verification through comprehensive financial data integration.
The data infrastructure and analytics company, Tunnel, has established itself as a trusted partner in the credit and identity industry by connecting lenders to high-quality data and sustainable technology. Its pioneering fintech product, PhoneCash, also helps customers send money as quickly as possible. The integration of Tunnel's services provides businesses with a powerful tool to scale, enabling access to real-time customer information from multiple sources through a single API.
Recognizing the importance of financial data as a crucial component of identity verification, Prembly has strategically chosen to merge Tunnel into its existing identity verification solutions. "We understand the unique challenges faced across the markets and we are thrilled to announce the acquisition of Tunnel. This aligns with Prembly's core mission to protect and enable businesses to thrive by providing robust compliance and security infrastructure.", says Lanre Ogungbe, CEO Prembly.
Tunnel was founded with the mission to facilitate regulated data access, usage, and sharing among providers, providing customers with access to multiple streams of financial solutions. Tobi Okedeji, the co-founder & CEO of Tunnel, expressed his pride in joining forces with Prembly, emphasizing the integration of their solutions into an extensive compliance and security network. This strategic acquisition drives empowerment for businesses, delivering actionable customer information and valuable insights.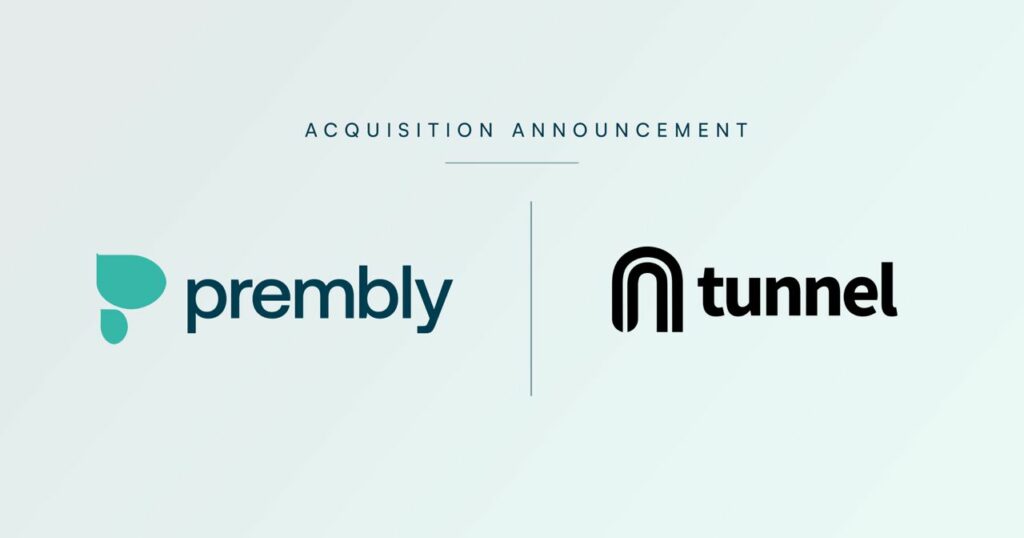 This makes a significant difference in Prembly's operations, creating an ecosystem poised to improve data sharing and mitigate risks with customer verification. It represents a milestone in the company's growth and reinforces a strong dedication to fostering strategic collaborations and partnerships to expand service offerings.
About Prembly:
Prembly is a compliance and security infrastructure company, innovating crucial infrastructure needed to enhance digital integration across Africa. Leading the way in identity verification, fraud prevention/detection, and background checks, Prembly enables businesses in over 40 African countries to transact with trust and companies seeking to enter African markets to do so securely.
About Tunnel:
Tunnel (Usetunnel Limited) is founded by Tobi Okedeji, Yusuf Badmos, and Lanre Ibraheem. It is a data analytics and infrastructure company focused on empowering legitimate data sharing across businesses. With its expertise in connecting multiple data lending services and powering financial data, Tunnel has become a trusted partner in the financial service industry.