Trading has come a long way, with advancements in technology bringing the markets closer to people all over the world. The rise of cryptocurrency has opened up new opportunities for traders, allowing them to invest in digital assets with ease and efficiency. However, traditional trading platforms are centralized, and controlled by a small group of individuals, leading to slow transaction times, high fees, and a lack of transparency. TMS Network (TMSN) is a new player in the cryptocurrency trading market, promising to take trading to the next level with its decentralized platform. This new platform is the first of its kind, and offers a secure, fast, and efficient way to trade in stocks, CFDs, cryptocurrencies, and Forex.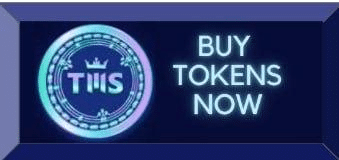 The Key Features of TMS Network (TMSN)
TMS Network (TMSN) is built on blockchain technology, ensuring that all transactions are transparent, secure, and tamper-proof. This decentralized platform eliminates the need for intermediaries, reducing costs, and making transactions faster and more efficient. The user-friendly interface makes it easy for traders of all levels to navigate and trade, and the platform also offers educational resources to help traders make informed decisions.
The Objectives of TMS Network (TMSN)
The main objective of TMS Network (TMSN) is to provide a secure and efficient way for traders to invest in a variety of assets. The platform aims to make trading more accessible to everyone, regardless of their location or experience. By eliminating intermediaries, TMS Network (TMSN) can offer lower fees and faster transactions, while promoting financial literacy and education. This platform also aims to reduce dependence on centralized systems and promote decentralization, offering traders a more secure and transparent trading environment.
The Benefits of Trading on TMS Network (TMSN)
Trading on TMS Network (TMSN) offers several benefits to traders, including:
The Solution to Centralized Trading Platforms
The current centralized trading platforms, such as stock exchanges, have certain limitations and drawbacks. For example, when an individual wants to buy or sell a stock, the transaction has to go through multiple intermediaries, which can slow down the transaction process and increase the fees. Additionally, there is often a lack of transparency in the pricing and execution of trades, which can lead to mistrust in the system and reduce overall confidence in the market.
TMS Network (TMSN) aims to address these issues by creating a decentralized trading platform that leverages blockchain technology. By removing intermediaries, the platform allows for faster and more efficient transactions. Additionally, the use of blockchain provides a transparent and secure record of all trades, reducing the possibility of fraud or manipulation.
Conclusion
TMS Network (TMSN) provides a unique solution to the cryptocurrency trading market by offering a secure, fast, and effective platform for traders to invest in a range of assets. The decentralized network eliminates intermediaries and provides minimal fees, quick transactions, and an easy-to-use interface. TMS Network (TMSN), with its focus on financial literacy and decentralization, is positioned to disrupt the old trading business. TMS is currently on the first stage of its presale, at a price of $0.0047.
Presale: https://presale.tmsnetwork.io
Website: https://tmsnetwork.io
Telegram: https://t.me/tmsnetwork
Twitter: https://twitter.com/tmsnetworkio