Kaixo,
Non-resident content creators may be subject to a 20% tax if Kenya's Finance Bill is approved, compared to their local counterparts, who pay a 5% tax.
The term "digital content monetisation" has been expanded in the Bill to include the sale of eBooks, courses, or software that bear the content creator's logo, brand, or catchphrase.
The definition of "monetisation of digital content" will also include creators who receive commissions or fees from crowdfunding.
Meanwhile, on the latest episode of the Techpoint Africa Podcast, we discuss some of the interesting stories that happened this week, including Nigerian ride-hailing drivers' strike, Somalia's QR code standard, and Airtel Nigeria's plan to launch 5G. Listen or watch it here.
As usual, have a good time this weekend! Go out and have fun, please. 😂
Here's what I've got for you today:
Airtel Kenya to launch 5G in July 2023
Investigating M-PESA fraud cases
Kubik raises $3.34m seed
Airtel Kenya to launch 5G in July 2023
In February 2023, Airtel announced its intention to roll out the 5G network in a few high-income neighbourhoods in Nairobi.
Now Airtel plans to launch its 5G mobile broadband network in July 2023. The telco's Chairman, Sunil Mittal, said the company is at an advanced stage of rollout.
Safaricom launched Kenya's first 5G service, and has prioritised areas with a high concentration of wealthy and middle-class customers, including Nairobi's Kileleshwa, Muthaiga, Two Rivers Mall, and Nakuru's Greensteds International School.
Safaricom's 5G service covers 28 towns in Kenya's 21 counties, including Nairobi, Kiambu, Machakos, Kajiado, Kisumu, Mombasa, Kisii, and Kakamega.
Side note: Airtel Nigeria announced its plans to launch its highly anticipated 5G mobile network on June 19, 2023.
Investigating into M-Pesa fraud cases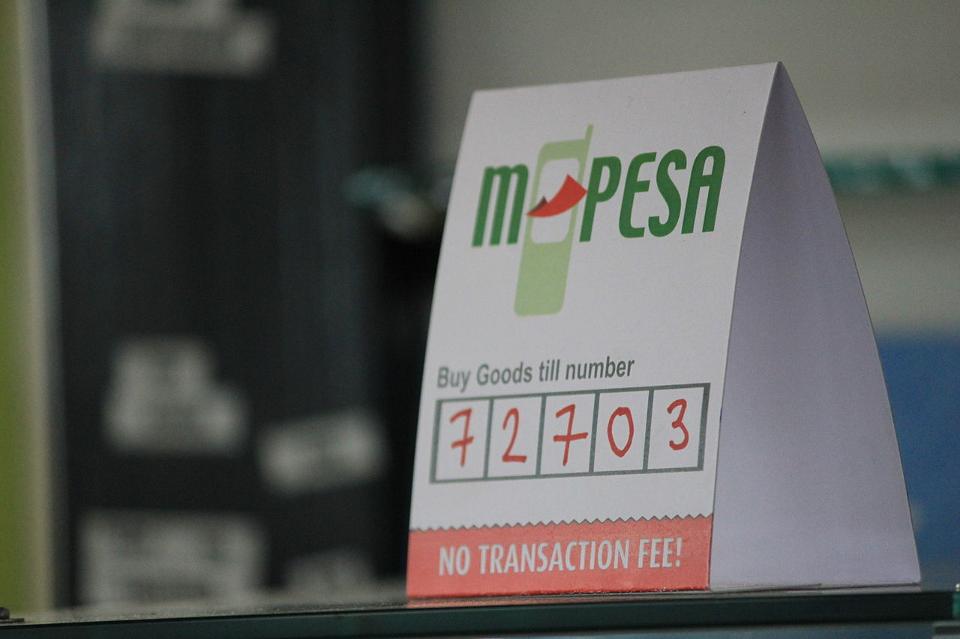 Safaricom and the Directorate of Criminal Investigations (DCI) will collaborate to investigate M-PESA fraud cases that involved the company's mobile phone network.
Why does it matter? There have been many claims of M-PESA fraud made against Safaricom.
For instance, a doctor named Andrew Suleh reportedly said on Twitter that M-PESA scammers had cost him KSh 100,000.
In February, police discovered a sophisticated fraud network had been using Fuliza by Safaricom's M-PESA overdraft service to defraud people out of close to KSh 500 million.
Consequently, Safaricom and security agencies will start with information sharing.
The telco and the DCI will collaborate to educate the public and raise awareness about cybercrime, committing to using several tools, including social media, in this process.Kenyans will also receive training on how to recognise and avoid scams.
 Kubik raises $3.34m seed 
Ethiopian plastic upcycling company, Kubik, has raised $3.34 million in seed funding to expand its building material production in the country.
Plug & Play, Bestseller Foundation, GIIG Africa Fund, Satgana, Unruly Capital, Savannah Fund, African Renaissance Partners, Kazana Fund, Princeton Alumni Angels, and Andav Capital are a few of the investors who participated in the round.
Kubik, which operates in Ethiopia and Kenya, was founded in 2021 by Kidus Asfaw and Penda Marre.
The cleantech startup diverts 45,000 kg of plastic waste daily from landfills by turning difficult-to-recycle plastic waste — polyethene, polypropylene, and polystyrene — into reasonably priced building materials like bricks, columns, beams, and jambs.
Later in 2023, it plans to increase production at its Ethiopian facility to construct more than a quarter million square metres of wall surface area annually.
Kubik creates interlocking building components like bricks, columns, beams, and jambs, allowing builders to construct walls without using cement, aggregates, or steel.
Asfaw claims that the structural integrity is not jeopardised and that the strength of walls built with its products is equivalent to cement walls.
In addition to being safe, non-flammable, and non-degradable, he said that Kubik's products are at least 40% less expensive per square meter.
Furthermore, he adds, these products emit "at least five times less greenhouse gas than cement-based products," making them low-carbon.
In case you missed it
What I'm reading and watching
Opportunities
Have a good time this weekend!
Victoria Fakiya for Techpoint Africa.