Salve,
Safaricom has expanded its 5G coverage in Kenya to 28 towns in 21 counties, allowing users to access super-fast Internet.
Additionally, the telco has launched 5G data bundles to allow over 400,000 customers to browse at fast rates, with typical speeds ranging from 400 Mbps to 700 Mbps.
The 5G Tunukiwa bundles are personalised based on usage and accessible through the MySafaricom app, Safaricom.com, and USSD codes.
In collaboration with Huawei, Safaricom has established three 5G experience centres in Nairobi, each at Safaricom's Village Market, The Hub, and Buruburu Shops.
The facilities include speed testing booths, smart home and business capability displays, and virtual reality gaming areas.
Here's what I've got for you today:
How tech is improving maternal and neonatal health in Africa
Tracking aid in Africa with CHATS
Zimbabwe to launch gold-backed digital currency
How tech is improving maternal and neonatal health in Africa
According to the World Health Organization (WHO), sub-Saharan Africa has the highest neonatal mortality rate in the world (27 deaths per 1,000 live births), which accounts for 43% of all newborn deaths globally.
The most common causes of neonatal deaths are preterm birth, complications related to childbirth (such as birth asphyxia or the inability to breathe at birth), infections, and birth defects.
Every day, 830 women die  — one death every two minutes — from preventable causes related to pregnancy and childbirth.
The rise in maternal and neonatal rates is due to a severe shortage of skilled healthcare providers, a lack of access to quality healthcare and basic infrastructure, and poverty in Africa.
Why does it matter? One of the targets of the United Nations Sustainable Development Goal 3 is to reduce maternal mortality rates worldwide to less than 70 per 100,000 live births by 2030.
As for neonatal and child mortality, it aims to put an end to avoidable deaths of infants and kids under the age of 5, with all nations aiming to lower those numbers to at least 12 per 1,000 live births for neonatal mortality and 25 per 1,000 live births for under-5 mortality by 2030.
However, sub-Saharan Africa has seen a reduction in maternal mortality due to significant efforts. Between 2000 and 2017, it decreased by 39%, from 870 to 533 maternal deaths per 100,000 live births.
Nonetheless, at the current rate of decline, Africa will need to reduce its rates by 86% from its 2017 numbers. 
But Africa can't achieve this without technology.
Technology has changed the landscape of healthcare delivery with its innovative applications, enabling better access, diagnostics, treatment, and monitoring.
It is improving access to healthcare services by removing conventional barriers, including distance, a lack of infrastructure, and a shortage of healthcare workers.
Find out how tech is transforming maternal and neonatal health in Africa here: Telemedicine, mobile apps, wearables can reduce maternal and neonatal mortality rates in Africa
Tracking aid in Africa with CHATS
Africa received $607.7 billion in aid between 2010 and 2021, with the latter year seeing the highest amount ($58.4 billion).
The continent also gets the lion's share of global aid, with 30% coming to Africa annually.
However, there hasn't been a corresponding change in the living standards of Africans residing on the continent; some even say aid is hurting Africa.  
Given the frequent occurrences of aid misappropriation in Africa, it is reasonable to assume that a sizable portion of aid to the continent has been improperly managed. The aid embezzlement scandal in Uganda and the illegal $800 billion outflows from Africa are only two examples.
This is why Adedeji Owonibi, COO and Co-founder of blockchain solutions company, Convexity, and his team, developed CHATS — Convexity's humanitarian aid transfer solution — to track who gets what, when, and where.
After consulting for international NGOs on fiscal forensics, Owonibi realised there were a lot of fraudulent activities going on when it came to aid distribution; this was when the idea for CHATS came to him.
CHATS is a solution that addresses the issue of aid disbursement by tracking aid delivery from the donor to the NGO, field agents, and down to the beneficiaries.
Convexity CTO, Charles Okaformbah, says, "CHATS will help everybody be accountable to the donor, who will get a chance to see how their money is being used."
But how does CHATS work? Find out here: Africa received $58.4bn aid in 2021, but Convexity's CHATS wants to track where these monies are going
Zimbabwe to launch gold-backed digital currency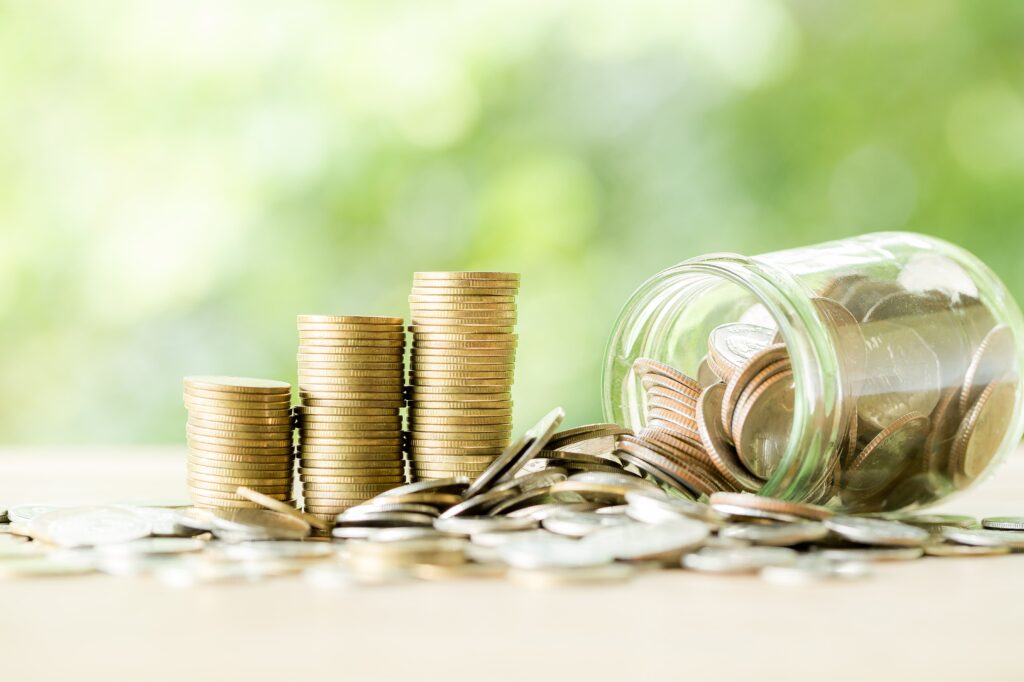 The Reserve Bank of Zimbabwe (RBZ) plans to issue a gold-backed digital currency as a legal tender to help stabilise the Zimbabwe (Zim) dollar.
It will enable people who have small amounts of Zim dollars to exchange them for digital tokens that can be used to store value and protect against currency fluctuations.
According to the central bank, the US dollar currently predominates and represents roughly 70% of domestic transactions.
A series of events: Following a period of hyperinflation that rendered the local currency useless, Zimbabwe abandoned its currency in 2009 and mainly replaced it with the US dollar.
The Reserve Bank of Zimbabwe restored the Zimbabwean dollar in 2019, replacing the multi-currency system.
Following the COVID-19 pandemic in 2020, the government permitted citizens with excess funds to use their foreign currency to make domestic purchases for simpler transactions, which gave rise to the dual currency system.  
In July 2022, the RBZ introduced gold coins to halt the devaluation of the Zimbabwean dollar and reduce demand for US dollars.
What I'm reading and watching
Opportunities
Have a terrific Tuesday!
Victoria Fakiya for Techpoint Africa.