In 2018, MTN Ghana raised $235 million through an initial public offering (IPO) on the Ghana Stock Exchange. However, that figure was well below its initial target of $750 million. One reason for this poor showing was that people outside Ghana could not buy shares.
Somewhere in Ghana, Eugene Tawiah (CEO) and Duke Lartey (COO), Co-founders of SecondSTAX, watched as stockbrokers across Africa bemoaned their inability to buy into the IPO.
"In terms of how we settled on this, it started with a conversation with some brokers here in Ghana when we were having that MTN IPO. They were having a hard time making up the subscriptions and part of the problem there was MTN was only available if you were in Ghana. And I think that conversation then led to discussions about how to make such opportunities available in general," Tawiah says.
Lartey and Tawiah have immense experience working with financial institutions and technology firms. Tawiah spent more than a decade at Goldman Sachs where he worked in North America, India, and Asia, while Lartey has held technology roles in Ghana.
After the problems with the IPO, they thought of how they could apply their knowledge and experience to provide a solution that connects Africa's capital markets.
Two years later, they launched SecondSTAX and raised a pre-seed round of $1.6 million from LoftyInc Capital, Delwik Group, STEMeIn, and private investors in 2022.   
Connecting Africa's capital markets
An inability to get adequate capital is one of the top reasons for business failure. It's even more important in Africa where businesses struggle to access credit from financial institutions, and that's why capital markets are important.
Some of Africa's major capital markets include the Nigerian Stock Exchange, the Ghana Stock Exchange, and the Johannesburg Stock Exchange. However, while they provide the required financing for businesses and governments, African investors and businesses are often restricted to business in their home countries.
As MTN Ghana's IPO shows, this has consequences for both businesses and investors, but by connecting capital markets in Africa, SecondSTAX hopes to unlock capital for the continent's development.
The SecondSTAX offering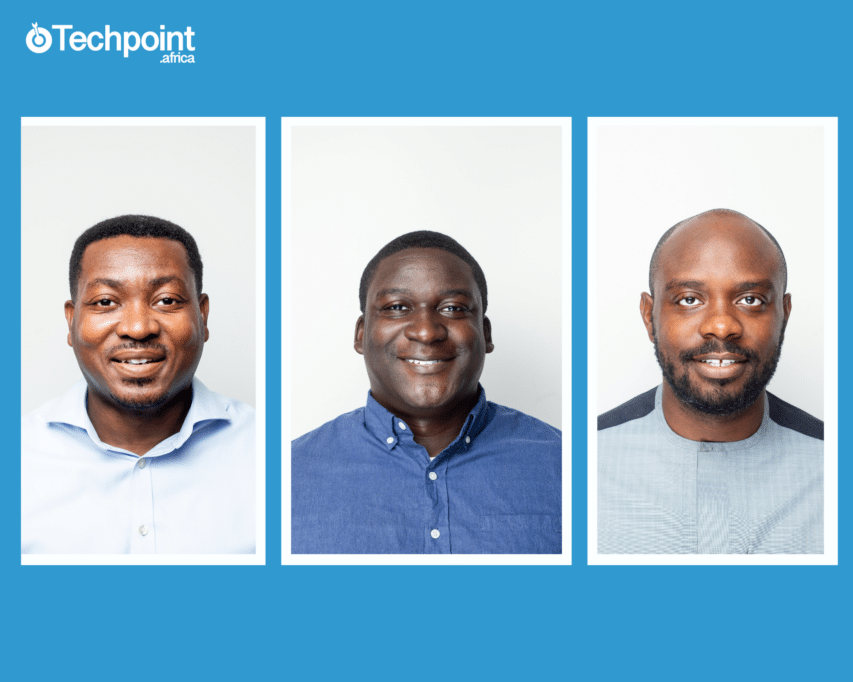 Many people who live in Nigeria would know about the work startups like Bamboo, Chaka, and Risevest do to help residents of the country to invest in companies, mainly those listed in the United States.
SecondSTAX does something slightly similar, only that they serve investment firms and brokers.
"What we are doing is we are providing a way for them to route orders to the markets that we are connected to. We also provide a tool or a set of tools that allows them to connect with liquidity providers that are allowed to move funds across countries," Lartey says.
It offers three major services to staff of investment firms. The first is an order and execution management system with which they can buy and sell securities. The second part of its offering is a news and research platform for investors to stay abreast of developments in the markets they serve. It also provides these firms with a way to move funds for trading.
In simpler terms, the company makes it easier for investment professionals across Africa to invest and trade in capital markets outside their home countries.
Currently present in Ghana and Kenya, Tawiah explains that SecondSTAX allows investment firms in Africa to provide more options for their clients.
"Part of the reason why SecondSTAX came into being is if you had access to all of this size of the market directly then in terms of investing and providing options for your clients, whether they're institutions or retailers, you could really see an impact on your P&L."
SecondSTAX makes money by splitting commissions with the brokers it serves and from subscription fees from its clients. In the future, it plans to turn the data it collects into a product that clients can purchase.
In November 2022, the firm launched the SecondSTAX Portal through partnerships with DataBank Group and Kestrel Capital. Investors in Kenya and Ghana can now invest in the Ghana Stock Exchange and the Nairobi Securities Exchange as a result.
Navigating regulatory hurdles
With its vision to connect Africa's capital markets, SecondSTAX will necessarily have to be present in several markets simultaneously. Apart from the logistical challenges involved in setting up shop in a new market, it will have to deal with each country's regulators.
The co-founders admit that geographical expansion presents challenges, but they will focus on hiring individuals with working experience in target markets. To aid regulatory compliance, they add that they bring on individuals with experience dealing with regulators as advisors.
Since it operates in a new space without an existing blueprint, Tawiah says that the company is constantly engaging regulators to keep them abreast of its progress. Beyond this, it continues to educate clients on the benefits of using SecondSTAX.
"I think it goes without saying that as a new type of business that is using technology to solve these problems, one of the key approaches that we decided to take was how do you build the infrastructure that then ensures that we can demonstrate to all stakeholders that we are still meeting the rules on the book to the letter," Tawiah says.
Considering the novelty in the African context of the solution SecondSTAX builds, one of their biggest challenges has been hiring the appropriate technical talent.
However, they've been able to work around it by hiring senior developers with fintech or financial services experience and educating them on the peculiarities of their solution. Tawiah also says the technology teams at the exchanges they already work with have been helpful. "I think for us there is a combination of just understanding and interest in the markets, making sure that is there, finding those people who have actually worked in these spaces and can bring some of the knowledge so it's not a steep learning curve and then internally, making sure that we can train our people to be able to develop according to the designs that we have."