Kon'nichiwa,
Happy Valentine's ♥
I don't know what couples do nowadays other than intimidate single people on Twitter and other social media platforms. 😂 Anyway, I'll allow it for today!
PSA for the singles: Have fun! You can get yourself some lovely gifts and have them delivered to your workplace or treat yourself during or after work today. 😊
I have some news: Starlink has received permission to provide Internet services via its Low Earth Orbit (LEO) satellite constellation in Rwanda.
Announced by the Rwanda Space Agency (RSA), Starlink will start operations in April 2023.
The licence is consistent with the revised National Broadband Policy and Strategy, which prioritises supporting businesses that provide high-quality, low-cost broadband services.
Francis Ngabo, RSA CEO, says Starlink will be a strong competitor to Rwanda's current Internet service providers while enhancing and improving their operations.
Here's what I've got for you today:
How Moni offers loans to businesses
Why Africa should adopt Electronic Health Records
Airtel to launch 5G in Kenya
 How Moni offers loans to businesses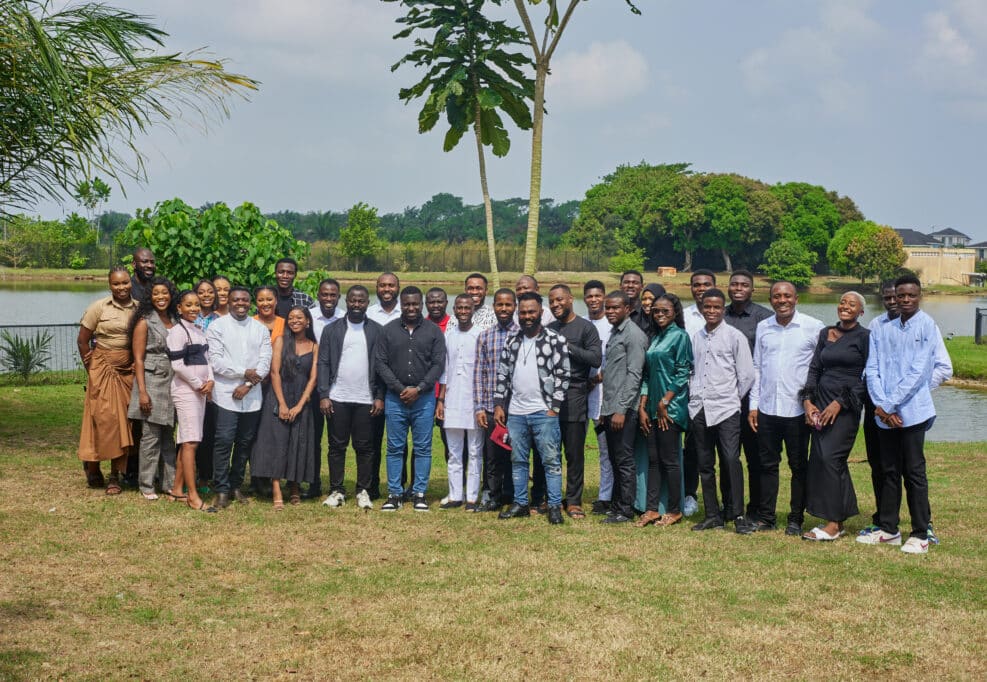 In a 2020 PwC survey of micro, small, and medium-sized businesses, 22% of the companies polled stated that getting financing was their most urgent challenge, outweighing finding customers (16%) and infrastructure deficit (15%).
It is impossible to overestimate the importance of credit access for Nigerians and their businesses.
Even though fintech startups are expanding lending options by utilising technology, many businesses struggle to find growth capital.
So, they turn to family and friends. But in a country with a large population of poor people, that's an unsustainable source of business finance.
However, Moni wants to provide loans for businesses in Africa by leveraging social capital.
Find out how it does that here: Nigerian fintech startup, Moni, wants to provide loans for businesses in Africa by leveraging social capital
Why Africa should adopt Electronic Health Records
Have you ever been to two hospitals within a short interval and been asked to perform the same tests? I have, and I can tell you firsthand that it was not a pleasant experience.
Five words: Waste of resources and time.
In 2022, I visited four hospitals that asked me to repeat at least two previous tests that came out negative. I informed one of the doctors that I had done some of them, but they insisted I do them again.
Perhaps, if these hospitals had adopted the Electronic Medical Record (EMR) or Electronic Health Record (EHR) system, doctors would have easily accessed my medical records, avoiding duplicate tests and procedures.
However, these hospitals — representative of most African hospitals — continue to use paper-based medical and health records, reducing efficiency and effectiveness.
EMRs are computerised medical records that healthcare providers use to capture, store, and share information to support health services delivery to patients.
The EMR is the most common entry point for information technology in the healthcare sector. In developed countries, they are widely used to manage patient records and facilitate consultations and treatment follow-up, resulting in centralised databases.
An EHR, on the other hand, is a digital version of a patient's complete medical record that includes the information typically found in an EMR and additional data like images, lab results, and medication lists.
Very importantly, the prospects for EHRs and EMRs in Africa are promising, with a growing recognition of their benefits and increased efforts to promote their adoption.
Find out their benefits and why there's little continent-wide adoption here: Electronic health and medical records can improve healthcare in Africa, but there are obstacles to their widespread adoption
 Airtel to  launch 5G in Kenya
Airtel plans to launch 5G mobile broadband service in high-income areas in Kenya.
Why? Although 5G is much faster than 4G, it requires more expensive smartphones, and the cost of data is costly, making them out of reach for most Kenyans.
For context, most 5G-ready phones, including mid to high-end devices from tech companies such as Apple and Samsung, cost between KSh 25,000 ($199.60) and KSh 150,000 ($1,197.62).
According to Segun Ogunsanya, CEO, Airtel Africa, "On the 5G rollout, we've acquired spectrum in several countries. Tanzania, Zambia, Kenya, and Nigeria, of course."
Consequently, Ogunsanya stated that the 5G launch in these markets will occur in cities "where we recognise enough devices and enough purchasing power to truly enjoy the benefits of 5G."
Telcos operating in Kenya, including Safaricom and Airtel, anticipate a gradual shift from 4G to 5G.
Interestingly, Airtel hasn't said which areas will be the first to use the 5G network. However, Safaricom prioritised areas with a high concentration of high and middle-class subscribers, including the Nairobi neighbourhoods of Kileleshwa, Muthaiga, Karen, Lavington, and Two Rivers Mall.
In case you missed it
What I'm reading and watching
Opportunities
Applications for the inaugural Google for Startups Accelerator, African Women Founders Africa Program, are now open. You can apply online before February 20, 2023.
Applications are now open for NAMIP's Sustainability Challenge for Nigerian media. Winners will be awarded up to $50,000 for their project and join NAMIP's innovation and capacity building program that extends up till 2024. Apply here.
If you are a software engineer, creative designer, product manager, design researcher, or a techie looking for an internship role, please, check out this website.
Have a lovely Tuesday.