Privet,
The United States Commodity Futures Trading Commission (CFTC) has filed a lawsuit against crypto exchange, Binance and its founder, Changpeng Zhao, over claims that they committed "wilful evasion of US law."
The suit, which is against Zhao and three Binance platform companies, alleges several violations of the Commodity Exchange Act and CFTC rules, including derivatives commodity trading.
The complaint also charges Binance's former Chief Compliance Officer, Samuel Lim, of assisting the company in committing the violations.
The Wall Street Journal reported earlier in March 2023 that Binance "instructed" its US customers to use virtual private networks (VPNs) to hide their locations to trade on the platform. The lawsuit also addresses this claim.
Here's what I've got for you today:
How Samira Nwaturuocha is helping fintechs navigate risks
Opportunities in Nigeria's fintech sector
Twitter to show verified accounts on For You timeline
Zoom launches new features
How Samira Nwaturuocha is helping fintechs navigate risks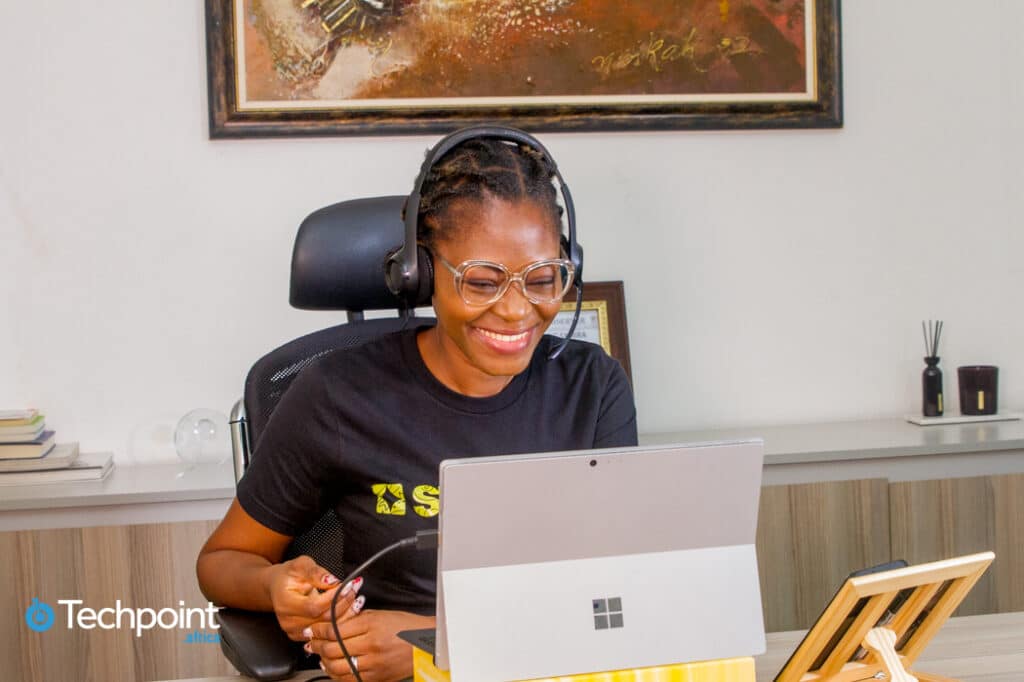 In the most recent episode of Experts and African, Oluwanifemi interviewed Sparkle's Chief Risk Officer and Chief Operating Officer, Samira Nwaturuocha.
Samira didn't start her professional career as a risk and compliance specialist with formal academic training in the field; she simply made a bold move for what would turn out to be a big break at the bank she worked.
Her first job out of university was with an audit firm, which she enjoyed.
Even though she worked in the administrative and human resources department, she found the forensic aspect of auditing, looking at financial account reports, deep diving, analysing, and researching things fascinating.
That lasted for ten months. Then she got into Guaranty Trust Bank (GTB) for an entry-level role and went through the statutory three-month training before she was absorbed into the bank's sales and marketing department.
With over eight years of experience in the bag, Samira joined AXA Mansard as a risk and operational resilience manager before peaking as a Chief Risk Officer and Chief Security Officer, all under seven years.
In September 2022, she brought her expertise to Nigerian digital bank, Sparkle.
When asked what influenced her professional decisions, Samira cites a strong sense of curiosity, upbringing in an entrepreneurial environment, a joy for learning, and a desire to help others.
Taking solace in reading, researching, cooking, and gardening, Samira has created a working system keeping her as one of the continent's finest risk managers with 14 years of experience.
Want to start a career in risk management? Read Oluwanifemi's article here to know how to get started: Risk management is not for the faint-hearted, but Samira Nwaturuocha is killing it in Nigeria's finance space
 Beyond payments, what opportunities lie in Nigeria's fintech sector?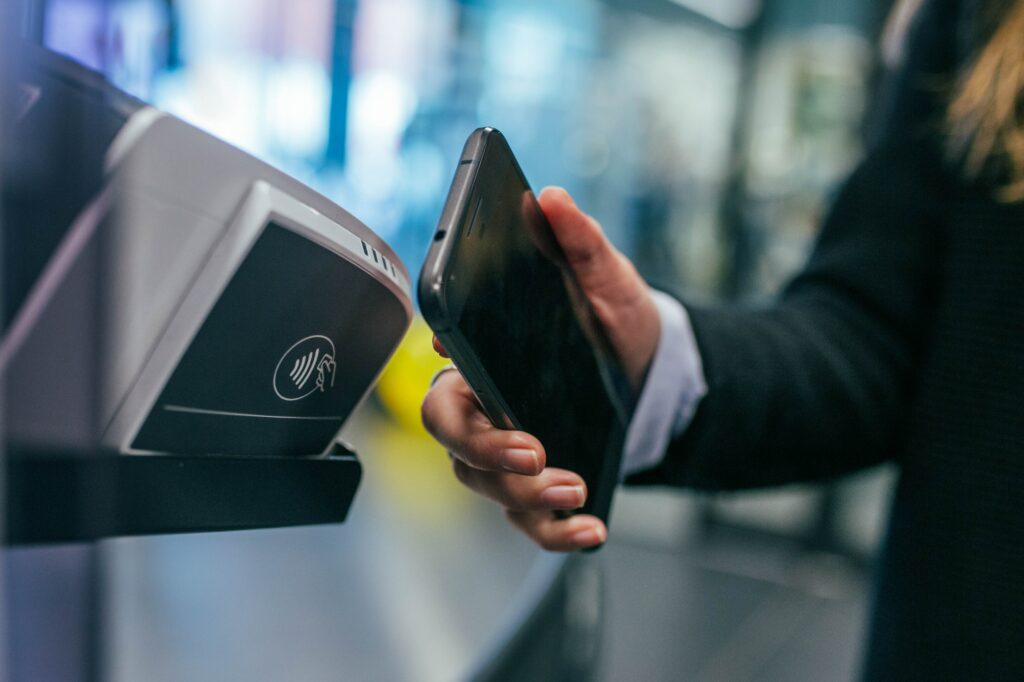 African fintech startups have raised over $3 billion in 722 funding rounds since 2015.
Nigeria has often raised the highest amount during that time. In 2022, it made up 46.1% of the continent's fintech funding.
Look closer, and you will find that most of these startups operate in the payments sector, with the most valuable expectedly in that space.
The growth of payments startups is attributed, in part, to the informal nature of the economy, which has prompted innovation.
Recently, however, users and investors have urged founders to concentrate on other fintech niches. Mayowa Kuyoro, Partner and Head of West Africa Financial Services at McKinsey & Company, is in this category.
"I believe we need to have more startups entering other verticals beyond payment. Payments overwhelmingly makes up the bulk of fintechs that we see in this market, and we need to see people providing other financial services."
Kuyoro suggested two verticals, and you can read them here: Beyond payments, what opportunities lie in Nigeria's fintech sector?
 Twitter to show verified accounts on For You timeline 
Elon Musk announced that starting April 15, 2023, Twitter will only display verified accounts on the algorithmic "For You" timeline.
The For You timeline, introduced in January 2023, allows users to view trending tweets from people they don't necessarily follow.
The Following tab on Twitter only allows users to view content from accounts they are following.
These new rules Musk is putting in place are increasingly making the platform a two-tier system, shutting out free users of many previously accessible features.
Musk claims the move is "the only realistic way to address advanced AI bot swarms taking over."
For the "same reason," he said that Blue subscribers would also be the only accounts able to cast votes in polls. However, it's unclear if this refers to those created by users on the platform, him, or Twitter itself.
This news follows the company's announcement that it would remove legacy" verification starting April 1, stating that only Twitter Blue subscribers will retain their blue checks going forward.
 Zoom launches new features 
Zoom is introducing new features, including AI-powered meeting summaries and prompt-based email responses.
It's also introducing whiteboard generation with video "Huddles" and a meeting scheduler.
Zoom is making its email and calendar clients available to all users, allowing them to rely on its tools for their tasks.
Companies could use these services as an alternative to Microsoft Exchange and Google Workspace.
Paid users can also get hosted email and calendar services with end-to-end encryption and custom domains.
The company has been gradually incorporating AI into its Zoom IQ feature, including analysing customer interactions and meeting recordings.
Now, Zoom IQ will assist users in creating meeting agendas and composing chats, emails, and whiteboard sessions.
When you join a meeting midway, the Zoom IQ assistant will provide AI-powered summaries and allow you to ask further questions.
It will publish a summary to Zoom's team chat feature after the meeting is finished. It can also provide an overview of the team chat conversations.
The company claims it's collaborating with OpenAI on AI features, but it doesn't say whether this collaboration is limited to API usage or encompasses other aspects.
This follows the introduction of generative AI features to Google Workspace and Microsoft Office apps, respectively.
In case you missed it
What I'm reading and watching
Opportunities
Paga is hiring a Sales Manager (Doroki), an Accountant, a Senior Accountant, and a Fraud Management Analyst. Check out this website to apply.
Genies is looking for a product designer and several engineers, including Data Infrastructure Engineer and Lead iOS Engineer. Check out this website to apply.
If you are a software engineer, creative designer, product manager, design researcher, or a techie looking for an internship role, please, check out this website.
Have a terrific Wednesday.
Victoria Fakiya for Techpoint Africa.