Salve,
Ladies and gentlemen, the weekend; what are your plans?
While I don't have mine planned out, a friend challenged me to have more fun two days ago.
Although exposure to noise and light and my tendency to get tired quickly make me uninterested in many things, I'm up for the challenge.
Maybe I'll visit them to explore their definition of fun, but I'm sure that'll be after Pitch Friday today.
I'm personally inviting you to Pitch Friday. Come and network today at 43B, Emina Crescent, Toyin Street, Ikeja Lagos, by 4 p.m. WAT. Who knows who you might meet? A friend? A co-founder?
Register here to attend. If you want to pitch an idea, check out this link.
Also, some Nigerian states will hold gubernatorial elections tomorrow. Please, exercise your franchise!
Here's what I've got for you today:
How Fope Davies made ₦252m from it in 2022
How Trueflutter, a Nigerian dating app, works
Microsoft 365 Copilot to create content in Office apps
OpenAI partners with Stripe
 How Fope Davies made ₦252m from it in 2022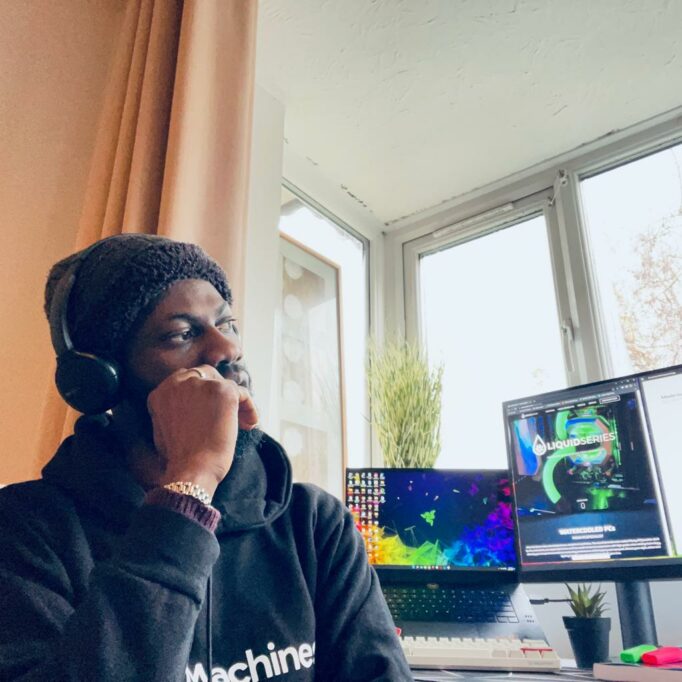 Fope Davies started building personal computers (PCs) because he studied architecture at Obafemi Awolowo University (OAU) in Ile-Ife, Osun State.
As a student, in 2014, he noticed that only a few people in his class had laptop computers capable of handling class projects.
Architects do a lot of modelling and rendering requiring graphics-heavy applications, so they need high-spec graphic cards and computer processing units (CPUs).
So, he began importing personal computers (PCs) as a side hustle to address the shortage issue.
According to him, 50% of what it took to get PCs into Nigeria came from clients, most of whom were architecture students-cum-part-time designers.
He also doubled as a repairman if the PCs developed faults, having learned how to repair laptops on YouTube.
Following graduation, Davies worked as an architect while running a side laptop import and repair business. In 2020, Davies founded LifeMachines PC Build, a company that builds custom PCs.
An interesting turn of events: To advance his career, he interviewed with Baron Architecture, a prestigious architectural firm. However, he did not get the job.
Three months after his interview, Baron Architecture found LifeMachines PC Build Lab's Instagram page and reached out to buy some PCs. But Davies suggested they build them instead, and Baron Architecture agreed.
Following this agreement, Davies ended his job search and employee status and quit his job to concentrate on growing his business.
But how did he transition to building PCs? Read it here: Building custom PCs might not be common in Nigeria, but here's how Fope Davies made ₦252m from it in 2022
 How Trueflutter, a Nigerian dating app, works 
Have you felt lonely recently? What did you do? I asked ChatGPT why I was the only lonely person on the globe.
Loneliness is a feeling of sadness or distress about being by yourself or feeling disconnected from the world around you.
It is a typical human response to social isolation, not a sign of weakness or personal failing.
So, seeking help and connecting with others, whether through therapy, social engagement, or other means, is critical.
According to Ohio State University researchers, people who describe themselves as lonely and socially awkward are more likely to become addicted to dating apps.
The researchers polled 269 college students and discovered that those who identified as anxious and lonely frequently used online platforms, interfering with their studies or work.
However, dating apps can also help combat loneliness by providing a platform for people to connect with others and form meaningful relationships.
Trueflutter, a Nigerian dating and matchmaking platform, was founded on this premise by two brothers, Dare and Ayo Olatoye.
Passionate about love and connecting people, Dare claims that the number of single people in Africa is high and that Trueflutter will help people make meaningful connections.
So, how is the company addressing loneliness? Find out here: Nigerian dating app, Trueflutter, is addressing loneliness in Africa
Microsoft 365 Copilot to create content in Office apps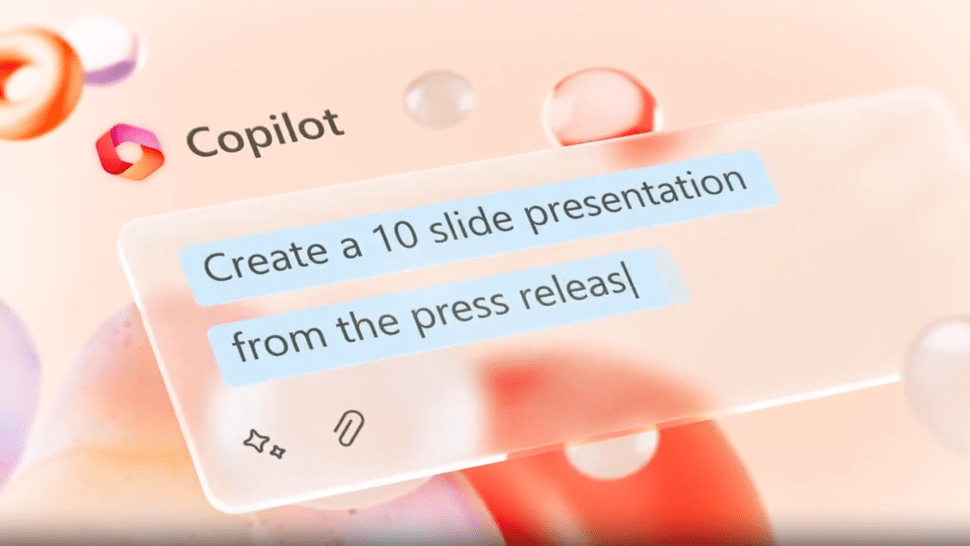 Microsoft has unveiled a Microsoft 365 Copilot that uses AI to generate content in Office apps in response to text commands.
You can even ask PowerPoint to apply animations or styles to all of your slides if you want it to create a presentation based on a Word document, for example.
Similar features are available in other apps. Word can alter the entire tone of a report or produce a proposal using spreadsheet data. Excel can analyse data or forecast the results of changing a variable.
Teams can analyse meetings and even weigh the benefits and drawbacks of a potential discussion topic, whereas Outlook can summarise your emails or create draft responses.
A new Business Chat tool integrates data from multiple apps to handle project developments, customer incidents, and planning.
The new technology is based on the same OpenAI GPT-4 model that powers the upgraded Bing search that is now open to all users.
Compared to GPT-3.5, the technology that currently drives ChatGPT, it is more precise, quicker, and less likely to stray from established boundaries.
Creators now have a live, in-studio copilot that helps them develop solutions and makes suggestions for improvement.
Copilot can build an app, flow, or bot in a matter of seconds after you describe it in natural language. The updates follow Google's announcement to add generative AI to Gmail and Workspace applications, including Docs and Slides.
OpenAI to use Stripe to process payments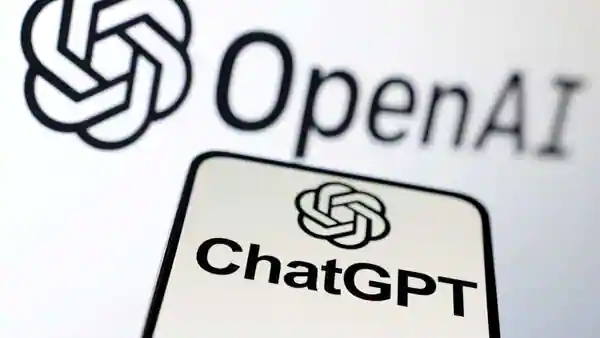 OpenAI has partnered with Stripe.
Following the latest launch of OpenAI's technology, GPT-4, the digital payments startup will accept payments and subscriptions for its AI tools, including ChatGPT and DALL·E.
The company says Stripe will provide billing and checkout features for payment along with automation and tax compliance technology.
Stripe will incorporate OpenAI's new technology into its products and services while keeping a small cut of the transactions that pass through its platforms.
The fintech is currently testing 14 pieces of GPT infrastructure.
In other Stripe news, the payments giant announced a $6.5 billion Series I funding round, valuing the company at $50 billion.
Even though its recent public valuation was $95 billion, it was reportedly expected to raise less money — roughly $2 billion — at a valuation of $60 billion.
Stripe plans to use the funds to provide liquidity to current and former employees. The company also stated that it "does not need this capital to run its business."
What's more, it intends to use the funds to address employee withholding tax obligations related to equity awards, leading to the retirement of Stripe shares while offsetting the issuance of new shares to Series I investors.
In case you missed it
What I'm reading and watching
Opportunities
Techlytics Africa is hiring a remote content writer. Submit your portfolio and CV here.
OuiCapital is organising a 2-day virtual masterclass designed specifically for female founders across Africa, The African Amazons. Apply here.
Kuda is looking for a Frontend Engineer (Web). Apply here.
Andela is hiring an Engineering Matching Specialist. Apply here.
Think It is hiring a Software Engineer (DevOps & Cloud). Apply here.
RebelMouse is looking for a Project Manager to work remotely. Apply here.
Magic Eden (US) is hiring a Product Designer. Apply here for the remote job.
Paga is hiring a Sales Manager (Doroki), an Accountant, a Senior Accountant, and a Fraud Management Analyst. Check out this website to apply.
Genies is looking for a product designer and several engineers, including Data Infrastructure Engineer and Lead iOS Engineer. Check out this website to apply.
If you're an African in the diaspora or are willing to relocate, Notion is hiring for several roles in Sales, Engineering, Marketing, Customer Experience, Data Science, Product, Communications, and likes, outside the continent. Check out this website to apply.
EHA Clinics is looking for a Human Resources Coordinator. Apply here.
Google has announced that the Google for Startups Black Founders Fund is now accepting applications from Black founders across the African continent. Applications are open now and will close on March 26. Appy here.
If you are a software engineer, creative designer, product manager, design researcher, or a techie looking for an internship role, please, check out this website.
Have a fun weekend.
Victoria Fakiya for Techpoint Africa.