As the cryptocurrency market continues to evolve, investors are always on the lookout for the next big opportunity. It's time to take a closer look at three altcoins that have the potential to boost investors returns in February: Orbeon Protocol (ORBN), ImmutableX (IMX) and Avalanche (AVAX). With Orbeon Protocol (ORBN) selling millions of tokens during the presale, investors could be onto something.
ImmutableX (IMX)
ImmutableX (IMX) is a layer-2 solution that leverages ZK-rollup technology to scale Defi applications while maintaining security. In fact, ImmutableX (IMX) allows for zero-fee transactions and 3-second settlement times, making ImmutableX (IMX) ideal for a range of decentralized applications.
With that in mind, it makes sense why GameStop (GME) is using ImmutableX (IMX) for their new NFT marketplace. With ImmutableX (IMX), users are able to swap NFTs instantly and without fees. ImmutableX (IMX) is also used by Illuvium, GodsUnchained, Guild of Guardians and other Web3 games.
As more companies turn to blockchain-based platforms, ImmutableX (IMX) is in a prime position to benefit. With a strong user base and the backing of major players in the industry, ImmutableX (IMX) is likely to experience continued growth throughout 2023.
Avalanche (AVAX)
Avalanche (AVAX) is one of the newest layer-1 blockchain platforms on the market. Avalanche (AVAX) offers unprecedented transaction speeds and scalability, allowing developers to create powerful dApps without having to worry about a congested network or high fees.
Avalanche (AVAX) also features custom-built tools and frameworks, making it easier than ever for developers to build powerful applications on top of Avalanche's (AVAX) platform. The real USP of Avalanche (AVAX) is the fact that three chains run on the network — P-Chain, C-Chain and X-Chain — which allows for specialization and offers unparalleled scalability.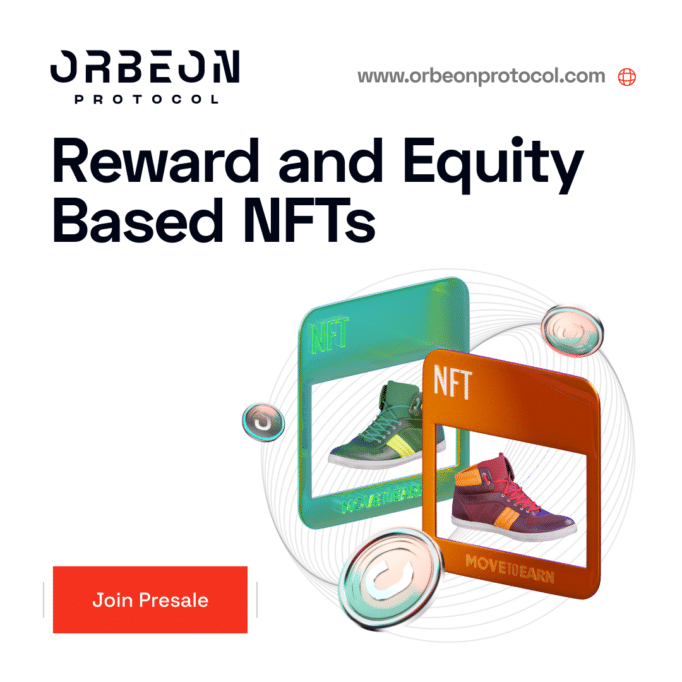 Avalanche (AVAX) has already seen some impressive partnerships, including the likes of Deloitte and Amazon Web Services (AWS). As more developers learn about Avalanche (AVAX), we expect to see even more exciting projects launching on top of its platform in the future.
Orbeon Protocol (ORBN)
The crowdfunding industry is revolutionized by Orbeon Protocol (ORBN). No longer do startups have to go down the traditional VC route to raise funds, as Orbeon Protocol (ORBN) has introduced a decentralized fundraising platform that allows entrepreneurs and project owners to raise capital directly from their target audience.
Here, equity is tokenized into NFTs that are broken down and sold to investors. This not only gives companies access to the capital they need, but it also allows Orbeon Protocol (ORBN) investors to get in on the ground floor of unicorn startups that were once unattainable.
The Orbeon Protocol (ORBN) smart contracts automatically execute agreements between the company and investors, resulting in much faster and more cost-effective capital raises. It also eliminates the need for intermediaries, which further reduces costs and raises efficiency in the process.
The final piece of the puzzle is the ORBN token itself. It serves as the native currency for all transactions within the network and rewards users for their participation. Hold ORBN for staking rewards, governance rights, early access to new startups, and more as Orbeon Protocol (ORBN) expands.
It is clear that Orbeon Protocol (ORBN) has something other cryptos lack: a real use case and a viable solution to an industry problem. This is why investors are rushing to get their hands on ORBN tokens during the ongoing presale.
Find Out More About The Orbeon Protocol Presale
Website: https://orbeonprotocol.com/
Presale: https://presale.orbeonprotocol.com/register
Telegram: https://t.me/OrbeonProtocol