Nǐn hǎo,
Airtel Nigeria has introduced eSIM (embedded SIM), a digital SIM that allows customers to access the same functionality as someone using a physical SIM.
If you want to replace your physical SIM card with an eSIM, you must have a compatible device and obtain the required QR code.
If you don't know the SIM Swap process, an Airtel representative will guide you.
In 2020, the Nigerian Communications Commission (NCC) approved MTN and 9mobile to conduct an eSIM trial. It was set to last a year and involved the two telcos testing 5,000 e-SIMs subject to regulatory compliance.
For more information, please, read this: MTN is testing eSIMs in Nigeria but you may not get to use it anytime soon
Here's what I've got for you today:
Nigeria's mobile Internet space needs more competition
The human cost of non-compete clauses in employment contracts
BasiGo partners with AVA
The Senate asks the CBN to extend the deadline for exchanging old naira notes
Mafab rolls out 5G
Nigeria's mobile Internet space needs more competition
Reports show that Nigeria hit 222 million mobile phone subscribers in 2022, indicating how fast Nigeria's digital economy is growing.
How many Internet users are there in Nigeria? Per the Nigerian Communications Commission (NCC), Nigeria ended 2022 with 154 million Internet subscribers.
Private data body, Statista, drops the number by almost half to 84 million.
In Q3 2022 alone, the ICT sector contributed almost ₦8 trillion ($15.2 billion, 15.35%) to Nigeria's GDP. In that same quarter, Nigeria's cash cow, crude oil, contributed ₦3 trillion ($6.5 billion, 5.6%).
The Nigerian telecommunications industry is the primary driver of this growth.
How? When you consider the activities of thousands of Internet-enabled businesses, you get the impression that the Internet will be critical to Nigeria's growth in the coming years.
But who is leading Nigeria's data wars? MTN dominates the Internet space with a 43% market share as of December 2022. Per the NCC, Glo comes second with 28%, Airtel at 27%, and 9mobile a distant fourth with just 3%.
MTN has been leading this war for the past ten years, and Glo grew its customer base to squeak past Airtel in second place over the same timeframe.
The worst story so far has been 9mobile's (formerly Etisalat). Between 2014 and 2015, its aggressive marketing for data services seemed to have paid off as it witnessed a shared growth that peaked at over 15 million subscribers.
Emmanuel's latest article digs deeper, showing which companies are driving Nigeria's Internet forward and how much competition you'd find today.
Read it here: Data Wars 2022: Nigeria's mobile Internet space needs more competition
The human cost of non-compete clauses in employment contracts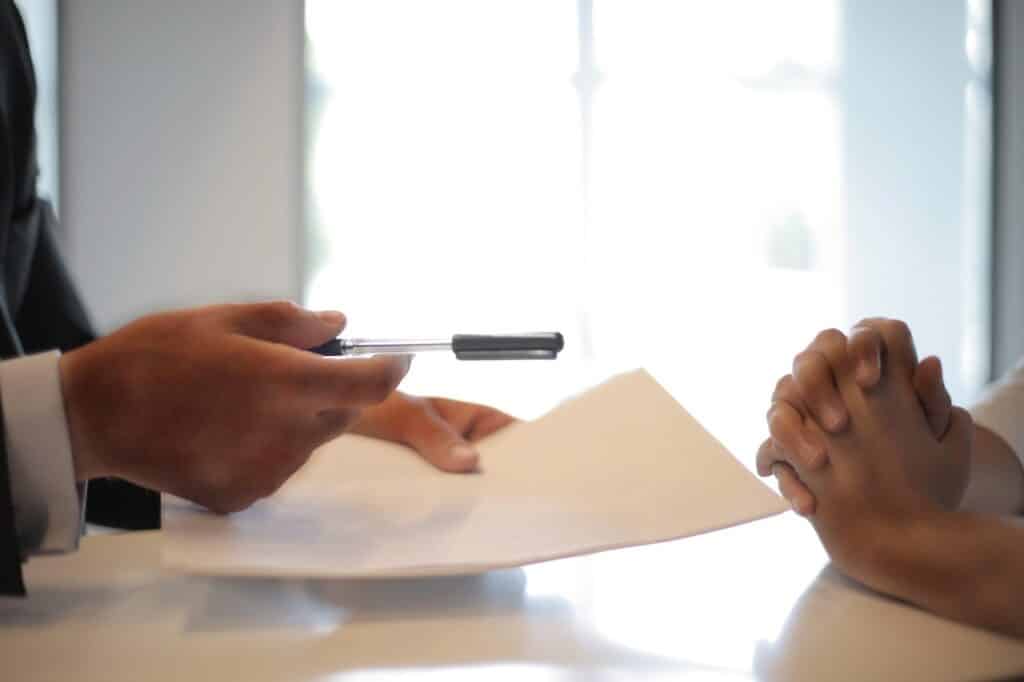 The United States is on its way to banning the inclusion of non-compete clauses in employment contracts.
A non-compete clause, also known as a restrictive covenant, is a legal provision included in employment contracts that restricts an employee from working with a direct competitor or starting a competing business after the end of their employment period.
This restriction is usually time-based, such as six months, a year, or more.
The Federal Trade Commission (FTC) recently proposed a new regulation that would prevent employers from requiring their employees to agree to such clauses, which could put them at risk of legal action if they violate them.
This means that employees would be free to work for competitors of their former employer without restriction.
The FTC's proposal aims to promote competition and give workers more freedom in their career choices.
The clause is usually included to protect the employer's business by securing trade secrets or confidential information and, particularly, preserving customer relationships.
But what does the Nigerian law say about non-compete clauses? Find out here: The human cost of non-compete clauses in employment contracts
BasiGo partners with AVA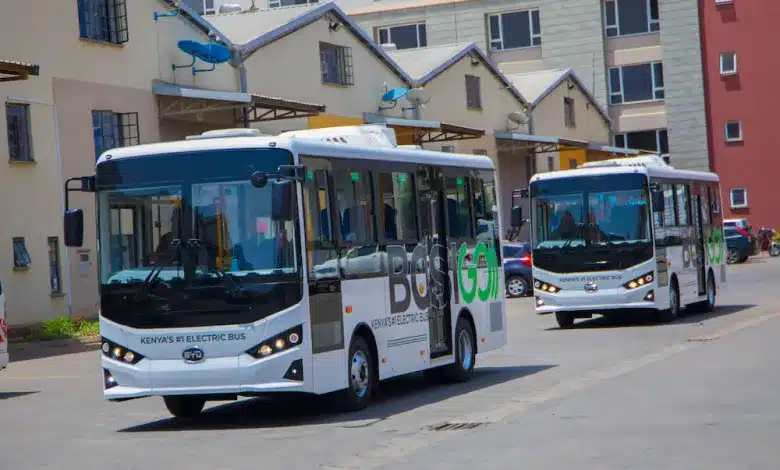 Kenyan electric mobility startup, BasiGo, has partnered with an automobile company, Associated Vehicle Assemblers Ltd (AVA), to assemble buses in Mombasa, a city in the country.
The companies plan to build over 1,000 electric buses over the next three years, creating over 300 new manufacturing jobs and another 300 in the charging, maintenance, and financing ecosystem.
BasiGo says the buses will start operations with Nairobi matatu operators in the coming months.
In 2022, BasiGo shipped 15 partially assembled 25-seater electric buses, which AVA finished building in January 2023.
AVA will assemble 33-seater buses under the agreement as the company seeks to phase out the 25-seater buses used in its pilot project.
Since March 2022, BasiGo has been piloting two buses with Citi Hoppa and East Shuttle, which travel the North Airport Road to Allsops, Thika Road, and the Dandora-City Stadium routes.
BasiGo electric buses have reportedly driven over 141,000 kilometres and carried over 185,000 passengers.
What's more, BasiGo plans to increase its revenue over the next two years by constructing an electric vehicle charging infrastructure.
The Senate asks the CBN to extend the deadline for exchanging old naira notes 
Yesterday, the Senate requested that the Central Bank of Nigeria extend the deadline for exchanging old naira notes from January 31 to July 31, 2023.
Recall that the CBN said in October last year that old naira notes would no longer be legal tender as of January 31.
Recently, it has also emphasised that there will be no deviation from the established deadline.
However, Senator Sadiq Umar instigated a motion on the floor of the Red Chamber, demanding an extension until July 31.
Some senators supported the extension, citing a scarcity of new notes in banks and at Automated Teller Machine locations across the country.
The Senate also urged banks to open an exchange window where people without bank accounts could exchange their old notes for new ones.
But this has happened before. In December 2022, the Senate passed a resolution in December requesting that the CBN extend the deadline to June 30.
Sidebar: On Monday, January 23, 2022, the apex bank announced the launch of a Cash Swap Program for rural and underserved areas on Monday, January 23, 2023.
Mafab rolls out 5G
Mafab Communications has started rolling out its 5G service.
The company stated that the first phase of its rollout would be in six cities across the country to meet the licencing document's rollout obligations.
Remember that MTN Nigeria and Mafab Communications were awarded 5G licences on December 13, 2021, after winning the 3.5GHz spectrum auction held by the Nigerian Communications Commission (NCC) in Abuja.
They paid the Federal Government a $547.2 million licence fee by February 24, 2022.
The Information Memorandum (IM) for the 5G spectrum auction mandated a service rollout in Nigeria in August 2022, with MTN launching the service as a pilot in August 2022 and expanding commercially by September 2022.
Mafab requested a five-month extension from the NCC at the time, which it granted. For more information on 5G in Africa, please read: Africa is not ready for 5G, but experts say it needs to keep pushing
In case you missed it
What I'm reading and watching
Opportunities
Applications for the Future Africa Challenge 2023 designed to explore the creative potentials of young Africans on the continent and in the diaspora. Apply here.
If you're a business professional, investor, or entrepreneur, apply for the VC4A mentorship programme here.
If you are a software engineer, creative designer, product manager, design researcher, or a techie looking for an internship role, please, check out this website.
Have a fantastic Wednesday.
Victoria Fakiya for Techpoint Africa.