Techstars Toronto has announced that ten African companies have graduated from its program. The companies, which represent a variety of industries, including finance, logistics, and education, spent the past few months working with Techstars mentors to develop their businesses.
For the uninitiated, accelerators like Techstars and YC, help young companies grow and become successful. Think of it like a big booster rocket for a spaceship – it gives the startup a quick burst of speed and power to help it reach new heights.
Starting with Metro African Xpress (MAX) in 2015, the accelerator has invested $120,000 ($100,000 convertible note and $20,000 grant) in 29 African startups. Techstars Toronto has also provided direct mentorship and granted them access to its network of seasoned entrepreneurs.
Since then, Techstars has featured an impressive and diverse lineup of startups that include names like Quidax, Altschool, Treepz, Healthtracka, Spleet, Kora, and mycover.ai, among several others. These companies have raised over $10 million combined since graduating from Techstars. 
These are some of the companies that graduated from Techstars Toronto's 7th cohort.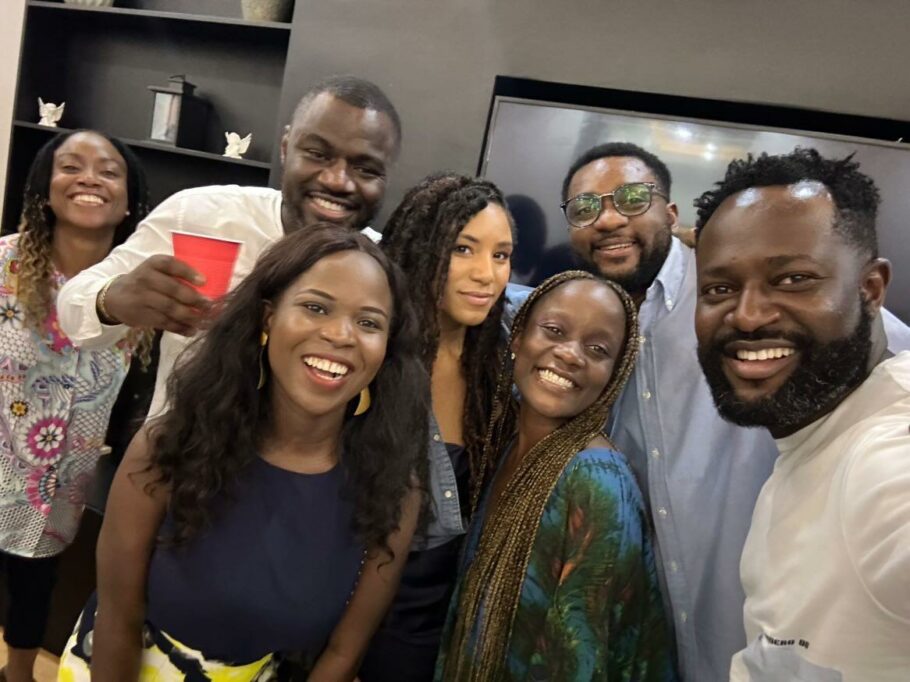 GIGXPAD
One of the major issues plaguing Nigeria, nay most African countries, is the stiff forex restriction. It's more expensive to send money within sub-Saharan Africa than sending from sub-Saharan Africa to other countries.
If you've ever tried to send money to your African counterparts in recent months, you'd know it's a hassle and a half.
GIGXPAD is helping to ease this burden for Africans with a combination of a multicurrency wallet, cross-border payments, virtual cards, and the ability to pay for recurring subscriptions.
Glover Technologies
Digital assets like Gift cards can be a convenient way to give someone a present. Instead of trying to guess what someone might want, you can just give them a gift card and let them choose something they like. This is helpful if the person is far away.
Africa's diaspora community is growing, and beyond that, the world is becoming a global village. Gift cards are now being used to save money and buy stuff from online stores like Amazon or best buy.
Nigeria's Glover technologies have evolved from a gift card exchange platform to a digital asset market player that lets users buy, sell, and trade gift cards globally.
Damilola Layode, CEO of Glover technologies, explains that several factors, such as forex restrictions, are now driving the increased use of gift cards.
"We looked at the data on our end, interacted with our customers, and it helped us arrive at what Glover is today."
Klas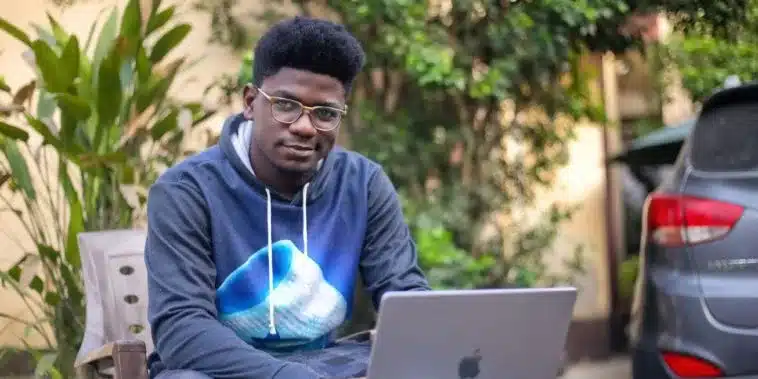 The arrival of COVID-19 showed that learning needn't be within the four walls of a classroom. However, few robust platforms are built with schools and institutions in mind.
Founded by Nathan Nwachukwu, Klas is building a robust infrastructure for schools and individuals to set up online learning services.
Here's how it works: let's say you're a teacher at a university, and you want to create an online course. You can use Klas to create a course website where you can upload videos, documents, and other materials for your students to access. You can also use Klas to manage your students and track their progress. For example, you can see which students have completed which assignments, and you can even give quizzes and exams online.
"You know, you have to juggle like five to seven different things like Zoom, slack, um, Google Calendar just to, just to run your own online academy. Joining Techstars helped us realise just how big Klas can get in building this infrastructure for the globe," says Nwachukwu.
Raenest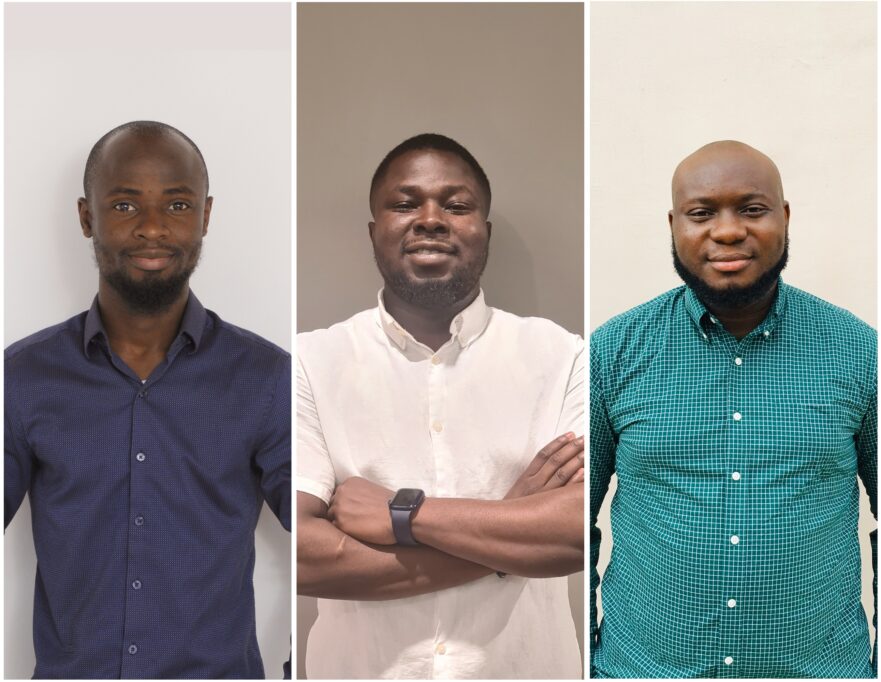 Remote work is becoming commonplace in Nigeria as more people are discovering opportunities abroad. However, Nigeria's current foreign exchange crisis has made things difficult for workers to access payments and for businesses to manage African talent.
Raenest is a modern financial management tool for remote African workforce talent and global businesses. It allows users to automate invoicing and get paid faster by clients globally while saving costs on fees.
It allows businesses easily onboard African talents, pay them faster in their preferred currencies and manage your team expenses
Fez
If payments is the heart of eCommerce, then logistics is its nervous system. However, logistics is still fragmented in Africa, and it makes sense for more players that will actively try to solve the problems in the space.
Fez offers easy booking, livetracking, and offers delivery services through a partner network.
Renda
That you can buy stuff online today is down to the rise of eCommerce businesses and the infrastructure that powers them. Jumia's documents show that the process of making sure you get that order is quite expensive.
Nigeria's Renda is working to solve this gap and provides fulfilment and logistics infrastructure for e-commerce businesses. To do this, it has built a network of over 300 drivers, and 90+ warehouses and is currently available in 10 cities.
Simpu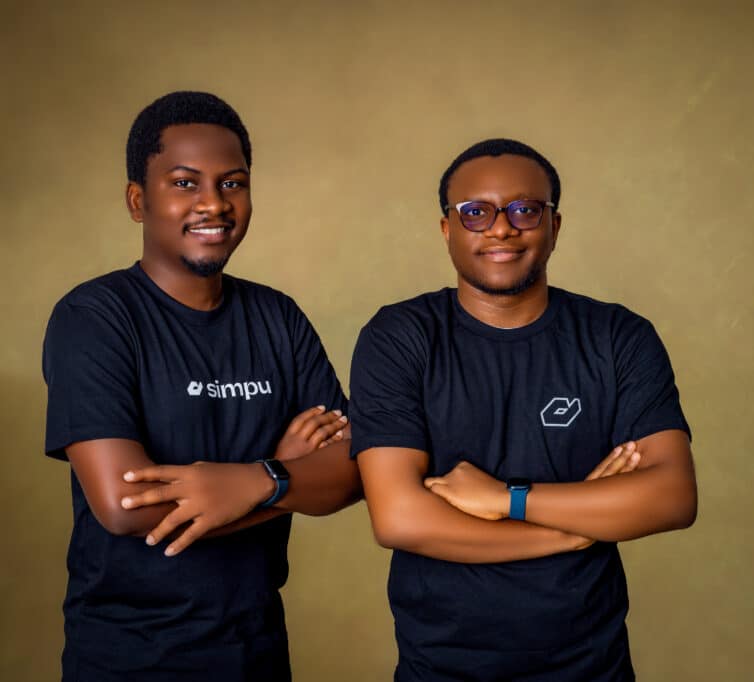 If you've ever observed brands that answer you on Twitter but nowhere else, that's usually because there are only so many channels a customer service team can track. This is doubly true when companies start running into millions of users.
Nigeria's Simpu, offers a unified customer communication channel where you can receive customer complaints and feedback all in one place. That same dashboard then lets you execute very precise marketing for your customers.
If there's any truth to the words "customer is king" then simpu is positioning itself that can help businesses serve them well.
LaborHack
I've not met anyone who hasn't had an issue with artisans. My current apartment still has plumbing issues that I have met for over 1 year now. The keys to the drawer of my work desk stopped working a month after the carpenter delivered them. Artisans can be a real pain, but the highly skilled ones are a joy. The problem is, good things are scarce.
That's what LaborHack is trying to change with its marketplace that connects artisans to certifications and jobs. You can find and hire tested and certified carpenters, plumbers, electricians, masons, welders and more.
The company also offers payments, savings, micro-credit, and micro-health insurance for all the professionals on their platform.
Mamy Eyewear
Whether you're using it as a fashion statement or a medical accessory, eyeglasses are still very expensive today. Even when you get them, you're not sure if you're getting the right quality.
Kenya's Mamy Eyewear is using powerful brands and technology to build the future of eyewear in Africa. The company says it will keep costs down by eliminating middlemen and creating better experiences for end users. 
These companies presented their businesses at the demo day on December 15.
Techstar's latest cohort boasts a diverse slate of startups that could impact various sectors of the economy. It remains to be seen how these companies will use the Techstars network to grow their businesses and impact the larger community.
It's also important to note that these startups will need to take a dogged stance in the African market, which is rife with opportunities and roadblocks in good measure.