Nigeria is known for many things; for its rich material resources and human resources and for being the "giant of Africa." Amidst economic challenges, Nigeria is repositioning well with the dominance of cryptocurrency adoption among its populace.
Despite regulations by the government limiting crypto trades among financial institutions in what was described as a bid to protect citizens and observe the growth of the technology, many citizens have continued to engage in crypto regardless.
Today, the average Nigerian youth is interested in cryptocurrency, not just because of the trendiness but also to seek financial freedom. This article explores the different opportunities that a bitcoin-dominated payment system could create for average Nigerians in terms of economic opportunities.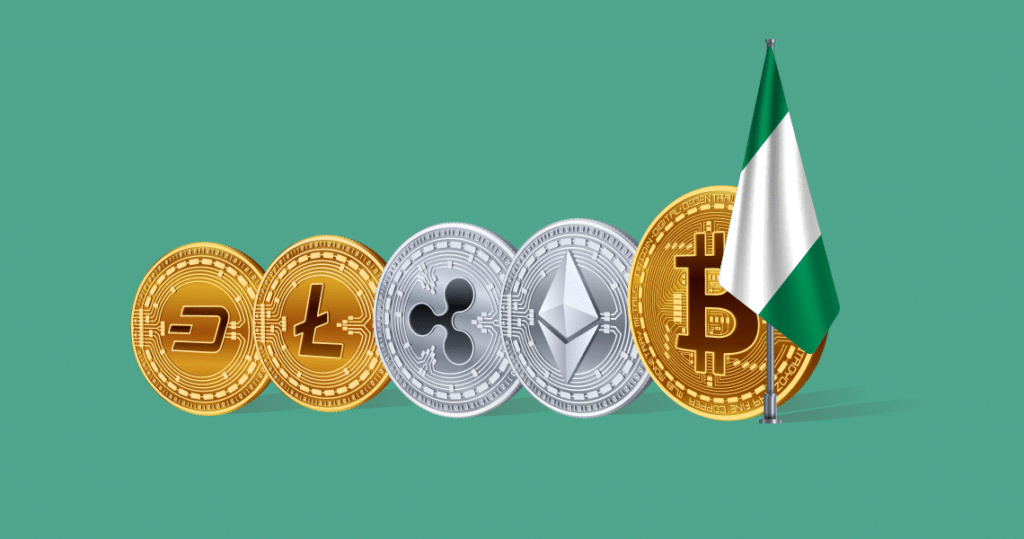 How Cryptocurrencies are Empowering Nigerians
According to Statista, Nigeria is one of the countries in Africa with not only the highest population but also the highest number of cryptocurrency adoptions. On a scale of 1 to 10, 6 out of 10 Nigerian youths are interested in cryptocurrencies. About 4 out of them must have invested in these currencies, either by trading Bitcoin or running a remittance/OTC business.
There is a thriving market for crypto in Nigeria, and we'll be looking at some of the ways that bitcoin and other cryptocurrencies are creating opportunities for Nigerians:
1. Bitcoin Offers Financial Freedom and Inclusion
In a country with a high poverty index, and the naira triggering increased inflation, bitcoin and other cryptocurrencies represent a more alternative source of asset distribution and financial transfer. Going back to the bitcoin whitepaper authored and released by Satoshi Nakamoto, the idea of cryptocurrencies is to create an inclusive payment system that is easier, faster and free of intermediary influence.
Today, Nigerians can buy, sell and store cryptocurrency without consulting an intermediary in the form of a bank or carrying physical cash. The trust has been enacted further by introducing Peer-to-Peer (P2P) based transactions.
2. Cryptocurrencies Create Job Opportunities for Nigerians
Beyond the financial inclusion and provision of financial services to the "unbanked," bitcoin has become a source of livelihood for Nigerians.
According to Cointelegraph, crypto and blockchain jobs' share grew 118% in 10 months and has hired the most of any industry in the last year. Nigeria is not left out as many have gotten jobs in crypto writing, blockchain development, product design, NFT marketing, community management, game development etc.
The beautiful thing about these opportunities is that they pay between $200-$3000/per month, depending on experience, which is remarkable since the country's minimum wage is around $70. Based on the prevailing exchange rate of the dollar to the naira and the massive unemployment, Nigerians can now earn income from trading, investing in bitcoin and working in the cryptocurrency industry.
3. Cryptocurrency Trading and OTC/Remittance
This is the most popular cryptocurrency investment strategy in Nigeria. Cryptocurrency enthusiasts in the country buy bitcoin to sell at a profit or stake them to earn passive income. Staking a cryptocurrency simply means putting it in a liquidity pool or offering it up for use in borrowing and lending services to those who need the asset.
Nigerians also offer remittance services, whereby they exchange bitcoin or some other cryptocurrencies for Naira Over-the-Counter OTC. For example, a Nigerian Over-the-Counter (OTC) trader can offer to buy bitcoin from another Nigerian and pay the person in Naira. Millions of Naira are transacted daily just for OTC trades, thus, creating a constant stream of income for the traders.
4. Cryptocurrency Adoption in Nigeria is Creating Blockchain Consciousness
Blockchain is the underlying technology that powers the bitcoin cryptocurrency. It has also been used as a decentralized infrastructure/network powering many other decentralized projects and platforms.
The successful adoption of Bitcoin and cryptocurrencies in Nigeria has increased blockchain consciousness, with many young Nigerians picking up valuable careers in the crypto industry.
The Government has a Role to Play.
Based on the anticipation of a broader crypto use case and the enthusiasm shown so far by Nigeria's younger population, the bulk of the technology's success in the country lies with the government.
If the government lifts the ban on banks for crypto trade and puts systems in place to make it more mainstream, more Nigerians will be encouraged to invest in cryptocurrencies. The government just needs to regulate the market and ensure that bitcoin is not used to promote Ponzi schemes, perpetuate cybercrimes or promote fraud.
Stakeholders in Nigeria's financial market, including financial service providers, banks and lending firms and regulatory bodies, need to strategise better on harnessing the potential of cryptocurrency in the country. When fully regulated and recognized by law, bitcoin and indeed cryptocurrencies would not only attract Foreign Direct Investment (FDI) in the country but will also help solve some of the economic struggles that have befallen the country in recent times.