Leading Nigerian beauty brand, Paxo Beauty, is excited to announce the launch of its new mobile app. The redesigned app is set to transform how customers connect with the brand, providing a smooth shopping experience and empowering beauty enthusiasts across Nigeria.
Founded in 1996 as a B2B wholesale business, Paxo pharmaceutical limited - a subsidiary under the Paxo Group - established itself as a trusted supplier to pharmacies, supermarkets, and local stores nationwide. However, as online marketplaces like Jumia, Dealdey, Konga, Kaymu, and GTB marketplace emerged, relying solely on these platforms proved limiting.
To adapt to the digital shift, Paxo Beauty emerged from Paxo Pharmaceuticals in 2015, adopting a direct-to-customer (D2C) approach. Partnering with design agency Cregital, Paxo Beauty revamped its branding and website to resonate with its audience.
Leveraging Instagram and Facebook for commerce in 2016, Paxo Beauty experienced rapid growth, achieving monthly sales of approximately 150,000 Naira.
In 2020, Paxo Beauty further enhanced its customer experience by launching an easy-to-use mobile app for iOS and Android. The revamped platform offers a seamless shopping experience, a user-friendly interface, improved navigation, and diverse product options. A loyalty program was also introduced, allowing customers to earn money with each purchase, contributing to an impressive monthly revenue of 10 million naira.
The app's relaunch underscores Paxo Beauty's commitment to technology and innovation. The brand's team of developers, UX designers, product managers, and content experts created a digital ecosystem to elevate the customer journey.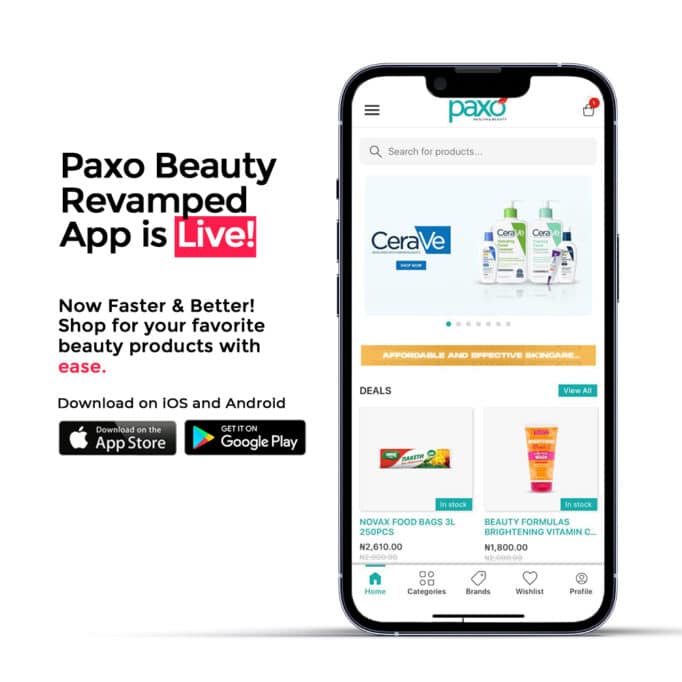 "Paxo Beauty is dedicated to delivering exceptional products and experiences," said Jumoke Olukoya, CEO of Paxo Beauty. "Our revamped app elevates the beauty shopping experience, merging speed, convenience, and technology to solidify our position in the Nigerian beauty industry."
The Paxo Beauty app is now available on the App Store and Google Play Store, offering a wide range of beauty and skincare products tailored for Nigerian consumers. For more information, visit www.paxobeauty.com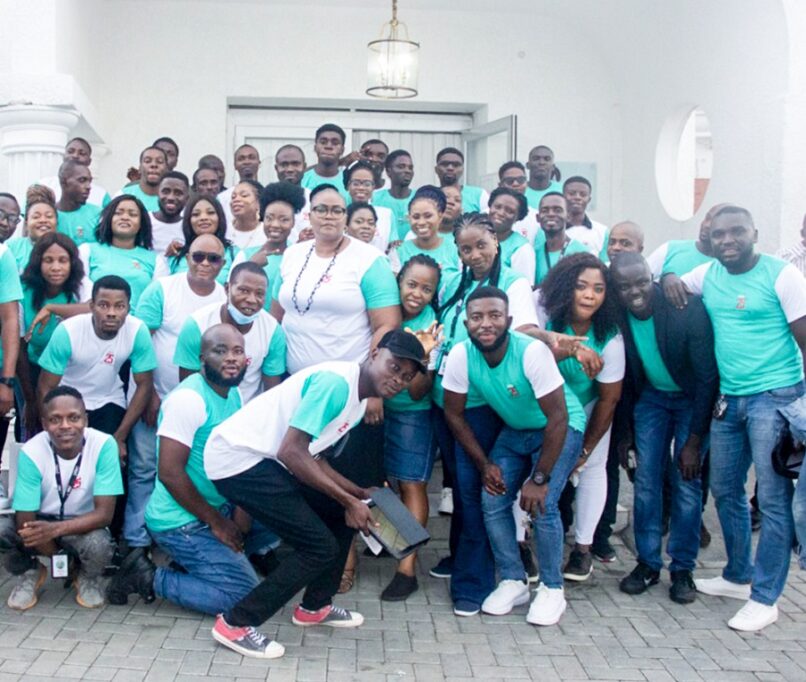 About Paxo Beauty:
Since 2015, Paxo Beauty has catered to customers' diverse needs in Nigeria. Transitioning from a B2B wholesale business to a direct-to-customer model, Paxo Beauty expanded its online presence via social media. With the 2023 app relaunch, Paxo Beauty aims to deliver seamless shopping while maintaining its commitment to quality beauty and skincare.
Links:
Website - www.paxobeauty.com
Instagram - https://instagram.com/paxobeauty?igshid=MzRlODBiNWFlZA==
TikTok - https://www.tiktok.com/@paxobeauty1?_t=8f17JZrUcbt&_r=1