Hello there,
What is life if you can't enjoy yourself because of an ache, pain, or illness?
Have you ever thought of that? This was on my mind during the weekend. Initially, I had this great idea to buy pizza and continue the series I started about a month ago. Unfortunately, my health refused to cooperate.
You can't deny that your overall health is crucial. Besides, rest is essential no matter how much you love to work. Well, today is another holiday. Enjoy it by resting. 
Rest is essential for enhanced mental health, increased focus and memory, a stronger immune system, decreased stress, improved mood, and even a faster metabolism.
Consequently, by resting today, you are protecting your overall health. I genuinely care about you and wish you a restful week ahead. But if you don't rest, my care will be for nothing. Please promise me you'll rest today.
Today, I'll be discussing:
NALA's partnership with Cellulant
Microsoft Edge's free built-in VPN
How to remove personal information from Google Search
NALA partners with Cellulant
NALA, a Tanzanian cross-border payments company, has partnered with Cellulant, a Kenyan payments company, to facilitate remittance payments from the UK and US into Kenya, Uganda, Rwanda, Tanzania, and Ghana.
What exactly does this imply? Cellulant and NALA's partnership will promote seamless cross-border payments and cut the cost of sending money from the UK and the US into Africa.
Recall that in 2019, Africa received around $48 billion in remittances, with Nigeria getting roughly half of this amount, followed by Ghana and Kenya. But transaction costs consume a significant portion of the billions sent to Africa each year.
Sending money into Africa has the highest expense of any region. Tanzania and Kenya continue to be the most expensive, with costs of 17% and 21% for every $200 transferred, respectively.
With rising intra-African trade and trade between Africa and the rest of the globe, one of the challenges to success in facilitating cross-border payments is transaction cost.
What does NALA do? NALA, which was founded in 2018 by Benjamin Fernandes (CEO and Founder), enables cross-border payments from the United Kingdom, the United States, and the European Union to Africa.
What about Cellulant? Cellulant was launched in 2002 as a music streaming platform that allowed musicians to earn a percentage of the money fans paid to download their tracks.
The music streaming platform was then rebranded as a fintech company, delivering digital payments and managing an ecosystem of retailers, merchants, banks, mobile network operators, governments, and international development partners over time.
Why did Cellulant partner with Cellulant? Per NALA's COO, Nicolai Eddy, "Cellulant is one of the early payment pioneers on the continent, and we chose to partner with them because of their deep expertise in the space and their strong technical capabilities."
Cellulant has offices in 18 countries and a payments platform connecting thousands of businesses with 257 payment choices in 35 countries. The platform facilitates payments for 200 million customers on a single inclusive network, allowing interoperability across Africa.
On the other hand, NALA is currently present in Tanzania, Uganda, Kenya, Rwanda, and Ghana and plans to expand into Nigeria and Ethiopia. The company plans to spread its services throughout Africa, the United States, and Canada.
Techpoint Africa Blockchain Summit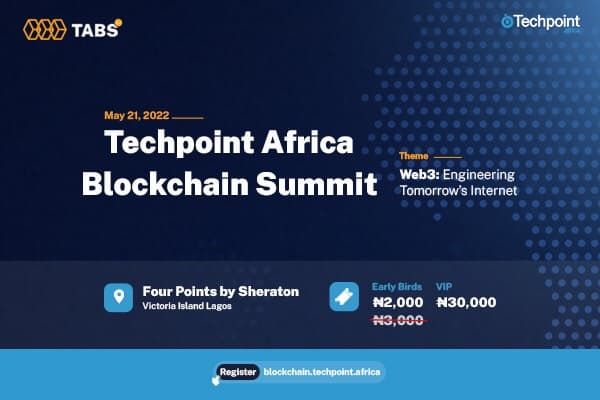 From forging a career in blockchain to learning how to make money with NFTs, the Web3 space can be very tricky. That's why we have created an entire event dedicated to Web3.
Let NFT artists and blockchain devs show you the ropes at the Techpoint Africa Blockchain Summit. Register and get your tickets here.
Microsoft Edge's free built-in VPN
What is your preferred web browser? Google Chrome? Microsoft Edge? Internet Explorer (IE)? Haha! What century do you live in if you use IE?
Anyway, if you still use IE, start preparing for its demise because Microsoft announced in May 2021 that it would be phased out on June 15, 2022. 
Besides, keep in mind that as IE's market share was steadily declining — Google Chrome dominates other browsers with a 69% market share —Microsoft was developing Microsoft Edge to replace Internet Explorer.
I guess now it's a good time to revisit this: Why some Nigerians might not miss Internet Explorer but would use Microsoft Edge
With IE about to give up the ghost, Microsoft announced that it is adding a free built-in virtual private network (VPN) service to its Edge browser to boost security and privacy.
Currently, Microsoft is testing the Cloudflare-powered VPN service, called "Edge Secure Network," and claims it will make it available to the public as part of a security upgrade.
When enabled, Edge Secure Network should encrypt users' online traffic, preventing internet service providers from collecting browsing information you'd rather keep secret, like health-related searches or weird questions.😉
The new function will also allow users to conceal their location by browsing the web using a virtual IP address. This also means that users will be able to access content that is restricted in their own countries, like Netflix shows.
But there is a catch: Data consumption is limited to 1GB each month, and users must have a Microsoft account so the company can track their usage.
Also, the feature is still under development and not yet accessible for early testing.
African startups that have gone through Y Combinator Accelerator Programme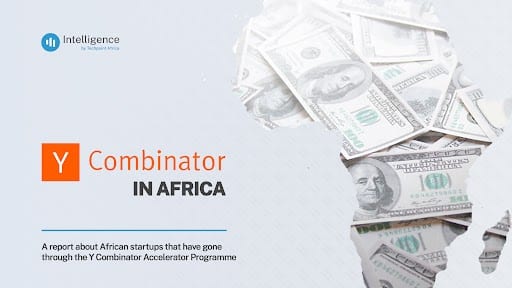 Over the years, African startups are becoming an important part of Y Combinator's (YC) accelerator programme since the first startup from the continent participated in the Winter 2009 cohort. Since then, 95 companies have participated as of the Winter 2022 launch, about half of which are financial services providers, and 51 are from Nigeria.
Techpoint Africa's data and research arm, Intelligence by Techpoint, has partnered with YC to examine the impact of the California-based startup accelerator on the continent. The report will be released soon. Get it directly in your inbox by subscribing to the Intelligence by Techpoint newsletter here.
How to remove personal information from Google Search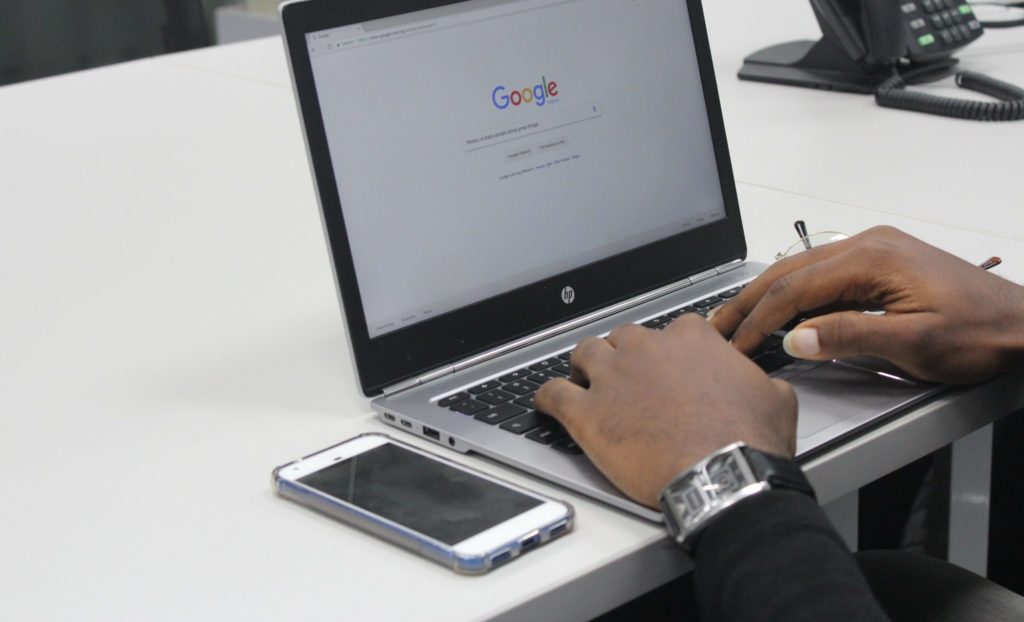 On Wednesday, April 27, 2022, Google announced that it had expanded its policy on Google Search removal requests for some of your personal information.
These include identification (ID) numbers, tax identification number, bank account numbers, images of ID docs, medical records, personal contact info, and confidential login credentials.
Previously, the feature mostly covered information that may allow someone to steal your identity or money. Now, you can ask Google to avoid showing specific URLs that point to information that could lead someone to your house or give them access to your accounts.
Why? This is to prevent the exploitation of private information, particularly in cases of financial fraud and doxxing — contact information shared with malicious, threatening, or harassing intent.
Also, Google will remove things like "non-consensual explicit or intimate personal images," pornographic deepfakes or Photoshops featuring your likeness, or links to sites with "exploitative removal practices."
How do you make a removal request? Go to the topic's support page, scroll halfway down, and click the blue "Start removal request" button. 
First off, you'll be asked if you have contacted the website's proprietors. This is not required, so select "No, I prefer not to." When Google asks what you want to delete, for example, choose "Personal info, like ID numbers and private documents."
Then you can specify what type of personal information is showing up in Google Search, like your contact details or driver's license. The second question asks if the request is related to doxxing.
Following that, Google asks for your full name, country of residence, and email address. Takedown requests may only be submitted for results belonging to yourself or someone you formally represent.
Attach a screenshot to your request that shows where your personal information appears on the web page. You will be asked to list relevant search terms at the end of the form, like your complete name and maiden name.
Before completing and submitting the removal request, you are allowed to provide further information. After you submit, Google will give you an automated email confirmation.
When it receives removal requests, it will review all content on the web page to ensure that it is not interfering with the availability of other information that is widely helpful, like news items.
The search giant will also check to determine if the content is part of the public record on the websites of government or official sources. In such cases, they will not remove it.
Please take note: Removing content from Google Search does not remove it off the Internet, so you may want to contact the hosting site directly if you're comfortable doing so.
What I'm reading and watching
In case you missed it
Opportunities
Have a great week!
Victoria Fakiya for Techpoint Africa.