Hello there,
This is the 300th edition of Techpoint Digest. Yes, 299 newsletters have been published, and I believe you enjoyed seeing different reporters telling African tech stories.
Drumroll: I've got some good news for you. But, before I tell, I'd like to get your thoughts on the following:
Do you prefer reading from different reporters as a Techpoint Digest reader, or would you like a single reporter bringing you this weekday roundup?
What do you expect to see in our newsletter that you aren't seeing? How can we make this more interesting for you?
Please leave your comments in the comment section.
On second thought, I'll deliver the news I've got tomorrow. Please, be on the lookout for tomorrow's newsletter. This is me screaming "cheers to a new dispensation" in my head.
Most importantly, we want to thank you for sticking with us. As we celebrate our 300th issue, we'd appreciate it if you could share this link with your friends and family so they can subscribe to receive this directly to their email every weekday by 5 a.m.
While you're here, help Techpoint Africa determine how much African tech workers earn by filling out this form or sharing it with your developer friends.
That being said, today, I'll be discussing:
NFT is the new oil
MoMo Payment Service Bank
7 skills to learn during ASUU strike
NFT is the new oil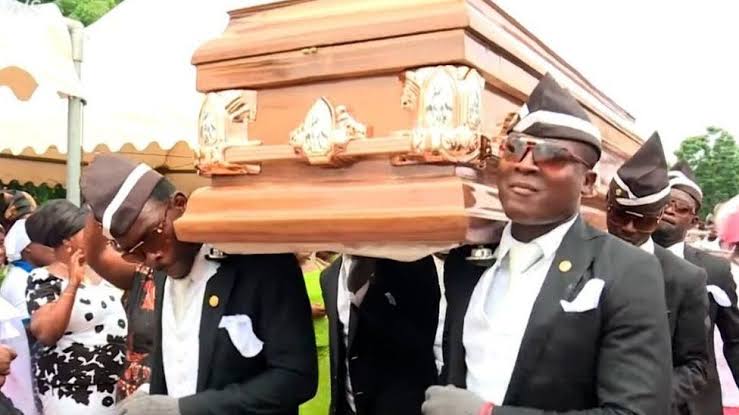 Do you recall the video of the Ghanaian pallbearers that went viral in 2020? I believe you saw it because the meme was everywhere on social media during the lockdown.
The gist is that the group's leader, Benjamin Aidoo, recently sold their viral coffin dance – that same video you might have seen countless times – as a non-fungible token (NFT) for 372eth ($1.046 million).
Ah!!! No, I'm not screaming. Over a million dollars for an already stale video? Isn't this so-called NFT devoid of integrity? How could a viral video and meme be sold for such exorbitant prices?
Please read the story here to have a better understanding: The science behind NFTs: How viral coffin dance meme sold for $1.047m
Interestingly, Bolu, my Blockchain go-to person, has answers to my questions. In today's episode of the Techpoint Africa Podcast, he explains why an NFT can be sold for over a million dollars.
Sneak Peek: What sells in NFT is the metadata, not the image, video, or item. Whoever is selling sells proof of ownership. Bolu compared an NFT to a painting.
Just like paintings, they can be purchased for exorbitant sums of money. So, why not NFTs? I think it's time you took NFTs seriously.
Why? Did you see the NYSC corps member and photographer, Adisa Olashile, who was the talk of Twitter after he gave an elderly drummer, Ayangbenle aka Baba Onilu, ₦500,000 ($1,203.02) when he sold a photograph of him as an NFT?
If this corps member could cash out from a "photograph", I believe you can too. You have to know how to get started and get answers to your crucial questions about NFTs.
Have you grasped the concept of Web3? We had a Space titled "Making Sense of Web3" two weekends ago, which you can listen to here.
More so, to learn the basics of Web3 and discover how to build a career in Web3 and blockchain, Techpoint Africa is organising an event, Techpoint Africa Blockchain Summit, to this effect.
The Blockchain Summit will be held on May 21, 2022, at Four Points by Sheraton, Victoria Island, Lagos. To register, please, click here.
For context on the Summit, please visit: Web3: Engineering tomorrow's Internet at the Techpoint Africa Blockchain Summit
MoMo Payment Service Bank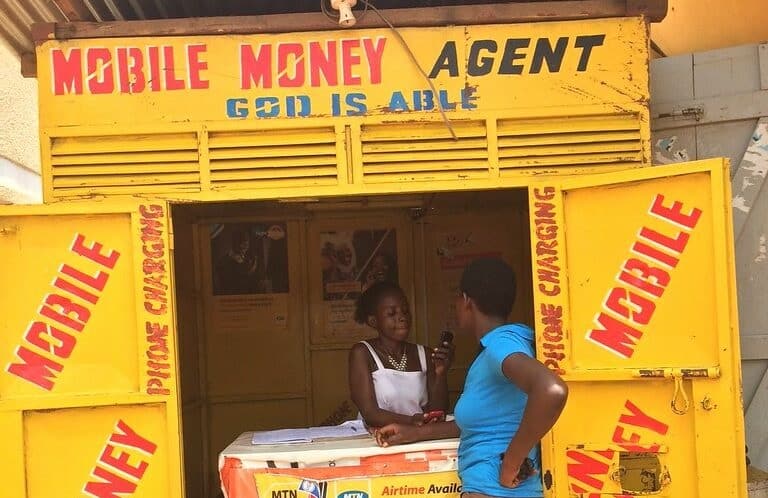 MTN Nigeria announced in a statement yesterday, Monday, April 11, 2022, that it has received final approval from Nigerian regulators to operate the Mini Payment Service Bank (PSB), allowing it to expand its fintech services.
What does it imply? This means that MTN Nigeria will act as a commercial bank like Firstbank, Access Bank, and Zenith Bank. However, there is an exception to the services this bank will be offering.
What's the exception? MTN will offer almost all of the services provided by traditional commercial banks but will not grant credit and process foreign exchange transactions.
According to a report, the telecom giant began this process two years ago and received an "Approval in Principle" (AIP) from the Central Bank of Nigeria (CBN) in November 2021 to operate as MoMo PSB.
MTN Nigeria wants to leverage its size. "When we have subscribers of over 70 million spread across Nigeria with our infrastructural spread, we are well-positioned to cover everywhere. That's exactly what we want to achieve," the company says.
According to Statista, MTN was Nigeria's largest mobile telecoms operator in June 2020, with a 38% market share. Globacom and Airtel followed closely behind, with 27% and 26% of the market share, respectively.
Premium Times reported that MTN intends to capitalise on the financial inclusion drive by providing people who do not have bank accounts or ATM cards with the opportunity to conduct banking transactions.
MoMo PSB may be able to serve 38 million underbanked adults in Nigeria, as the primary goal of issuing PSB licences is to increase financial inclusion, particularly in rural areas, and to facilitate transactions.
For more information, please read: MTN receives final PSB approval to kick-start an exciting era for Nigerian fintech
7 skills to learn during ASUU strike
As a former Nigerian student of the premier – first and best – University of Ibadan, I can state unequivocally that Nigerian students have gone through hell at the hands of the Academic Staff Union of Universities (ASUU). The same could be said of the relationship between ASUU and the Nigerian government.
While I admire ASUU's tenacity in going on industrial actions – which have previously failed to yield results – hoping they can persuade the government to meet their needs, I'm more concerned for Nigerian students.
It's important to understand that ASUU went on strike on February 14, 2022, because the federal government failed to meet the terms of a 2009 agreement.
According to the union, no classes will resume in public universities until a renegotiated 2009 agreement, and the University Transparency and Accountability Solution (UTAS) are signed and implemented.
Between 2010 and 2020, the union staged a series of strikes that lasted 742 days.
While I don't see the government meeting the union's agreement anytime soon, I believe students should take advantage of this time to learn new skills and position themselves for ideal job opportunities.
Our Senior Reporter, Oluwanifemi Kolawole, has curated 7 marketable skills you can learn in 30 days as a Nigerian student.
What I'm reading and watching
In major reversal, Elon Musk is not joining Twitter's board. Read.
Three ideas. Three contradictions. Or not. Watch.
Lessons from the Mental Hospital. Watch.
Opportunities
Have a splendid Tuesday!
Victoria Fakiya for Techpoint Africa.