Hello there,
Counselling Awareness Month is observed in the United States in April. Today, Friday, April 8, 2022, is Teal Day. Everyone is encouraged to wear teal – a dark greenish-blue colour – to support the nationwide effort to raise counsellor awareness and promote mental health.
While we are not in the US, I believe now is an excellent time to sensitise you on the importance of counselling.
So, what is counselling? Counselling – also known as therapy – is a therapeutic approach that focuses on a client's emotional and intellectual experience: how they feel and what they think about the issue for which they have sought help.
However, there is a widespread misconception that therapy is only for people who have been diagnosed with a mental illness. This is wrong; people seek therapy for various reasons, including discussing their lives and emotional upheavals, resolving conflicts, healing from trauma, and having a safe space to talk with someone who is not a part of their personal life.
Counselling can offer immediate solutions and support. It's a collaborative effort between the client and the counsellor to clarify issues, explore options, develop strategies, and raise self-awareness.
Most importantly, it isn't a waste of time because talking about your problem helps you feel better. So, why not give therapy a shot? While you're thinking about it, here's what I'll be discussing today:
NIN-SIM linkage deadline extension
ImaliPay's $3 million seed
Folklore Group's shift to B2B
Unrelated, but an update is needed. Help Techpoint Africa determine how much African tech workers earn by filling out this form.
Is the NIN-SIM linkage deadline extension really over?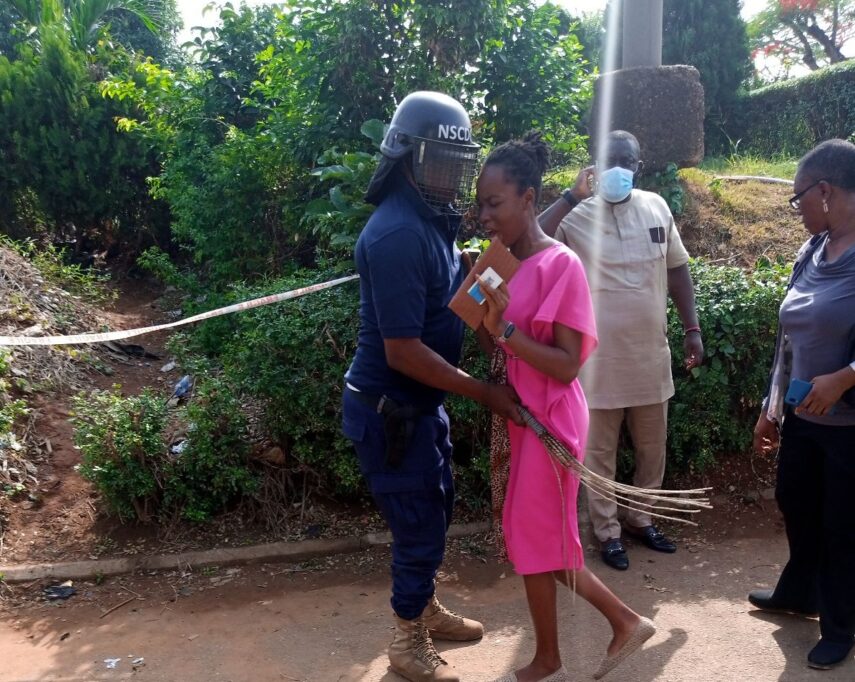 What appeared to be an order that would never be carried out due to its deadline extension is now in effect. That came unexpectedly!
What is the gist? On Monday, April 4, 2022, the Nigerian federal government barred all outgoing calls from all Subscriber Identity Modules (SIM) cards not linked to the National Identification Number (NIN) of the telecom subscriber.
Following the continuous extension of deadlines, one might have concluded that the government wasn't serious about the NIN-SIM linkage. To put things in perspective, the deadline has been extended NINE times.
The initial January 19, 2021 deadline was pushed back to February 9, April 6, May 6, June 30, July 26, October 31, December 31, and finally, March 31, 2022.
Per the minister, the March 31, 2022 extension was granted in response to requests from stakeholders, including citizens, legal residents, and Nigerians in the diaspora. He also revealed that 71 million Nigerians had obtained their NIN, with an average of three to four SIMs per NIN.
As the famous phrase goes, "everything that has a beginning has an ending." I think we might have come to the end of the SIM-NIN-linkage deadline extension. B-but could this really be it?
I mean, won't some stakeholders and Nigerians in the diaspora file an appeal, given that only 125 million subscribers had their NINs submitted for immediate linkage, verification, and authentication when the order was issued?
Moreover, as of February 2022, Nigeria had 197,768,482 active mobile subscribers across all networks, according to the Nigerian Communications Commission (NCC), the telecoms industry regulator.
Given that a single subscriber has more than two lines registered to their name, it appears that approximately 37 million telecom subscribers across networks have been affected.
Interestingly, yesterday, April 7, 2022, at the National Identification Management Commission's (NIMC) headquarters in Alausa, Lagos State, a crowd gathered at the gate, with issues ranging from enrolment to validation to corrections of an error on their NIN slip. Nonetheless, it appears that a larger number were there to register for their NINs.
Techpoint Africa went on a short trip to confirm the situation but encountered some unpleasant scenes. For an in-depth look at the drama, please read here: NIN-SIM linkage: Worrying scenes at NIMC office, as the Nigerian government directs telcos to block defaulting subscribers
ImaliPay's $3 million seed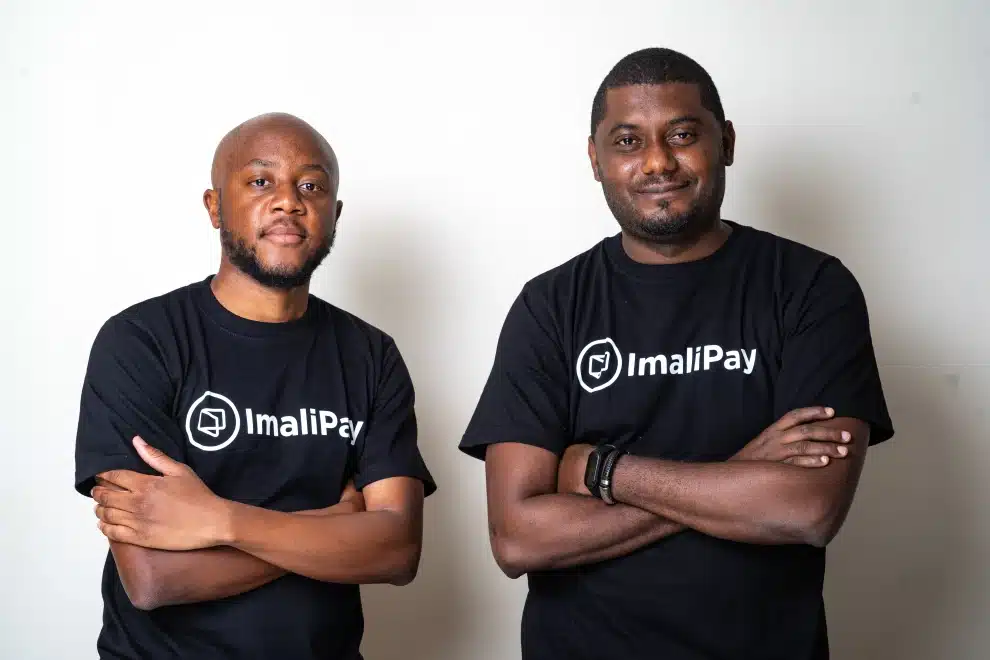 When it comes to careers, most countries consider full-time work to be the norm. And if you don't have a 9-5, in some cases, you aren't regarded as employed and unlikely to be treated with respect. Also, if you appear younger than your age – as I do – know that you're just another adolescent on the street.
As an example, last year, a 200-level medical student approached me. To them, I was just another student in class 9 (JSS3). This might surprise you, but I get things like that or related to it, and they can be amusing or humiliating.
2020 heralded a new era where the world transitioned to remote work, with COVID-19 leading to an increase in informal employment through digital platforms and innovation, thereby boosting the gig economy.
Consequently, the gig economy in Africa has grown significantly, serving as a temporary measure for consumers when businesses closed during the lockdowns and providing employment for those who are excluded from formal and even informal opportunities.
For context on the gig economy in Africa, please, read: The gig economy is a big boost, but still a different story in Africa
While the gig economy is growing, per research, gig workers in Africa do not have access to certain financial services. And ImaliPay, a "one-stop-shop financial services platform," claims it addresses this issue.
Founded in late 2020 by Tatenda Furusa and Oluwasanmi Akinmusire, the platform which provides financial services to ride-hailing companies to drive productivity has announced that it has raised a $3 million seed round in debt and equity.
ImaliPay, which is already present in Kenya, Nigeria, and South Africa, will use the funds to expand its 50-person team, improve its technology, and expand into new markets such as Ghana and Egypt.
Folklore Group's shift to B2B
Following The Folklore Group's $1.7 million pre-seed announcement yesterday, Thursday, April 7, 2022, the company also revealedf a shift from business-to-consumer (B2C) to business-to-business (B2B) wholesale.
Do you know what B2B and B2C are? If you don't, please, read this: B2B vs B2C Ecommerce: What's the Difference?
The funding round was led by Slauson & Co., a Los Angeles-based Venture Capital firm focused on early-stage technology investments, with participation from the Fearless Fund and other notable Black angel investors, including WNBA star Nneka Ogwumike.
Founded by Amira Rasool (CEO) in 2018, the e-commerce company previously sourced, shipped, and did last-mile delivery to customers in 20 countries, including the US. However, that didn't allow it to grow quickly enough.
What changed? A surge in demand for the fashion and lifestyle items the company sold accelerated the startup's transition to B2B wholesale. Now called Folklore Connect, the company will connect luxury fashion brands in emerging markets with bulk retailers in North America and, later, Europe.
The company is also launching a new marketplace for fashion brands or platforms to become affiliate partners and The Folklore Edit, an online media site that will feature fashion stories.
The CEO claims that the Folklore Group is opening up new markets for luxury and emerging brands from Africa and worldwide while also meeting the growing demand from retailers who value diversity and inclusion.
What I'm listening to and watching
Opportunities
Have an amazing weekend.
Victoria Fakiya for Techpoint Africa.