Hola,
It's the start of a new work week, and I'm meant to say something funny or uplifting here, but I have nothing. I've got something else, though. Spoiler alert: It's about Twitter.
So, you know how you can co-author a post on Instagram with another user, Twitter says it's testing this feature, but you'll only be able to invite public accounts who follow you to co-author a tweet, and they'll have to accept your invitation.
There's no "due date" yet, but like so many other beta features, we may or may not get it.
For Today's Digest, we'll be discussing three very different stories:
Fantasy football in Africa
MTN's contribution to Nigeria's tax revenue, and
What the Web3 is
Betting on fantasy football in Africa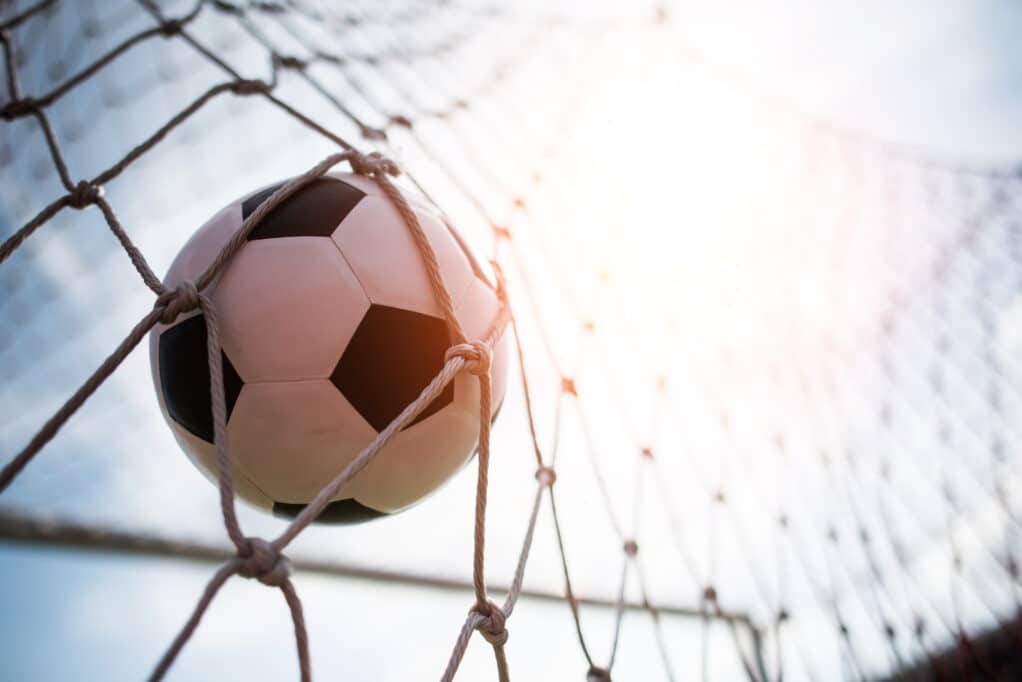 At the beginning of every football season, every person I know interested in the English Premier League — the biggest football league in the world (argue with your keypads) — starts talking about which players they're buying and what fantasy league they are joining.
Even though I've been a football fan for the last 13 years, I've never understood the craze behind fantasy football. So imagine my surprise when I heard African football fantasy startup, Eksab had raised $3million in funding on Monday, March 28, 2022.
What's fantasy football, though? So, think of this as your average football league, complete with players, coaches, and everything that makes up the entire production, but this time, you're the coach, and you choose your players yourself. Each match week, you get points based on how your players perform. At the end of the season, the person with the highest points gets a prize.
It's a big deal in places like Europe and Asia, not so much in Africa. On the African continent, betting companies rule the roost, and you'd often find football fans — this tag is arguable, in my opinion — placing bets on how teams play.
But what does a fantasy football startup raising money mean for the "ecosystem"? How would this play out considering the dominance of betting companies in Africa? Chimgozirim and Bolu made some interesting findings, which they shared here: Fantasy sports in Africa: Can $3m funding make it popular?
MTN's lion share taxes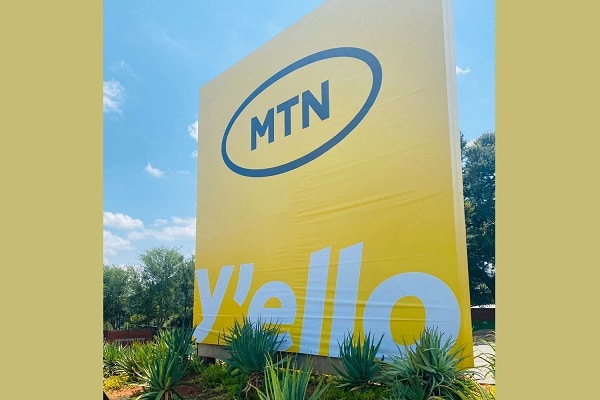 Let's go down a different path: On Saturday, April 2, 2022, news of telecom company, MTN's 13.5% contribution to Nigeria's tax revenue hit the papers — or in most cases, screens.
According to MTN, it paid ₦757 billion in taxes to all Nigerian government agencies in 2021 and ₦618.7 billion to the Federal Inland Revenue Service (FIRS). The company was also named the most tax-compliant company in Nigeria. An interesting u-turn from 2018 when the Attorney-General of the Federation, Abubakar Malami, accused MTN of owing $2billion in taxes. This was eventually resolved.
Contributing 13.5% of the total taxes paid to the FIRS in a tax year is no mean feat and got our spidey senses tingling. So, Emmanuel and I decided to do a little calculation.
The FIRS says it collected ₦6.4 trillion in taxes in 2021. After our calculations, it amounts to approximately 10%, instead of 13.5%; still not a bad number if you ask me. Interestingly, according to Premium Times, the tax collecting body refused to comment on the actual percentage.
Apart from this, however, is one crucial fact: MTN contributes double-digit percentages to Nigeria's tax revenue. The implications of this are myriad. For one, this basically seals the telecoms giant's status in Nigeria. It could also mean that MTN leaving the country might have some interesting consequences.
There's a lot to unpack here, and it should make for an interesting read.
Making sense of the Web3 buzz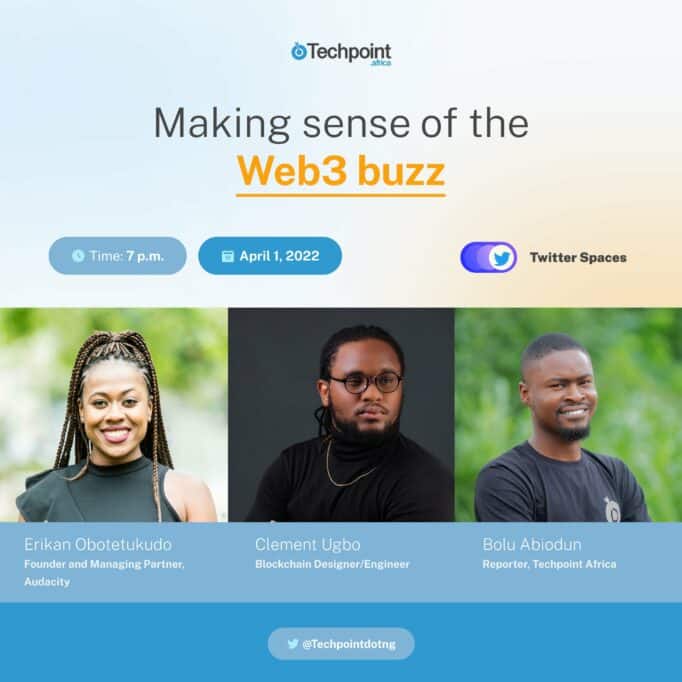 I'm sure you've probably heard or seen the words — or abbreviations — Web3, NFTs, LFG, WAGMI and wondered what the evangelists were on about.
Let's start with the "simplest", Web3. It is said to be the next version of the Internet, which will focus on decentralisation and user ownership. So, unlike the current dispensation — Web2 — where many platforms are owned and regulated by one central entity, individuals in Web3 have more say in how their data or actions are controlled.
Take Twitter, for example. Instead of having rules and regulations being set by the microblogging site, users can put possible policies to a vote and decide how they want to be regulated, kind of like democracy, but not.
In the last few months, Bolu has covered quite a bit on the space and, in a natural progression of events, hosted a Techpoint Twitter Spaces on Friday, April 1, 2022. We spoke to Chika Uwazie, Founder of Afropolitan; Erikan Obotetukudo, Founder of Audacity; and Clement Ugbo, Founder of Crevatal, to make sense of the Web3 buzz.
Have a listen or if you want a read, you can check out this explainer: Web3: The Internet evolution to come in 2022 and beyond.
Techpoint stories for you
What I'm listening to/reading
Opportunities
Have a great week!